April


Had a good ride this morning, it was windy as usual, as you can see by the image below, taken while passing thru Linden.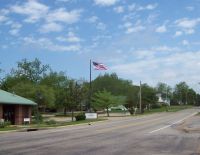 ******



I thought I just had a bad cold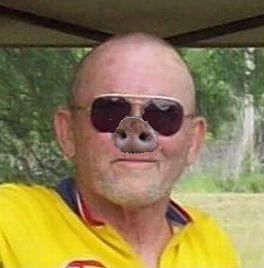 Now I'm thinking it might be "Swine Flu"



Nice ride this morning, it was windy, but what's new, seems like we've had a lot of wind this year.
Tomorrow is the last day of the month, be sure and get in a ride, always on the first and last day of the month.

We were supposed to get rain yesterday but it didn't happen, hopefully today, I hurried and planted my Jalapeno peppers on Monday as it was supposed to rain, as I feared, I scared off the rain.

The "Tour of the Gila" is under way as I write this, I'm really curious as to how the team of "Mellow Johnny" will do, the team consists of Levi, Chris Horner, and Lance. I thought it was pretty decent that if they win they won't take prize money but will defer it to other places.
I wish I was there, Silver City, NM is a pretty neat place, maybe next year.

I really like the Leaders Jersey for the "Tour of the Gila"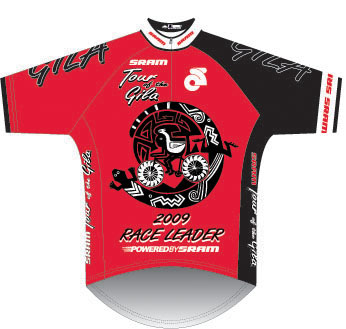 I took the day off the bike yesterday to get a few things done and relax after a full weekend.
Today rain is in the forecast so I took me a ride this morning before it gets here, it was humid, definitely one of my least favorite things especially when it's warmer, you just seem to boil.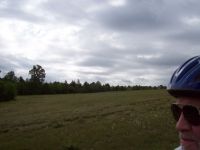 The rain is on the way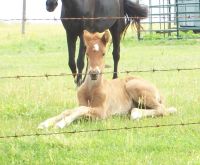 A little friend of mine



Today's ride was in a word, WINDY, and the wind isn't a favorite of mine, but it was a good ride, loosening the legs up a bit after yesterdays effort.
Now it's time for some couch time and some cycling on TV.


My pick to win among the ladies at the "Wiskey 50", Sonya Looney, came in 3rd, her team mate Jeff Kerkove came in 14th among the men, good job by both.



Had fun on yesterday's ride in Mount Pleasant, click image below for report.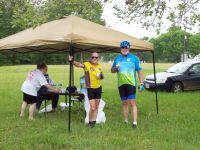 While riding today I remembered something I heard about a weatherman in Chile. It seems he predicted dry weather but I came a downpour and there was massive flooding, many were killed.
The people of the area went in mass to the television station and got the weatherman and then proceeded to hang him.
Why did I think about this while riding, well I checked the weather before I left the house, winds out of the SE, so I headed in the direction where that E wind would help.
That 25mph W wind was a mother, if I stopped pedaling I swear I would have started moving backward, that's when I thought about hanging the weatherman.

Headed to Mount Pleasant tomorrow to do the "Ride With the Eagles" ride, I'm signed up for the 45 miler.
I just discovered they don't have a 30 miler but they do have a 22 miler, will I do the 45 or wimp out for the 22, stay tuned.

I'm expecting good things from Sonya Looney (team Topeak Ergon) at the "Whiskey 50" in Prescott, AZ tomorrow, this gal is impressive.



It was windy out there today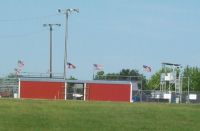 Check out the flags at the Linden Rodeo Arena, decked out for "Wildflower Trails", this weekend.




Did my 25 mile test ride this morning, all rides are good, but not all rides are fun.
Due to Lungs still not clear and the wind blowing from every direction, todays ride was not fun but I do believe I can do the 45 miler in Mount Pleasant on Saturday.




You are on the bus when you suddenly realize ... you need to fart.
The music is really loud, so you time your farts with the beat.
After a couple of songs, you start to feel better as you approach your stop.
As you are leaving the bus, people are really staring you down, and that's when you remember:
you've been listening to your ipod.



******



I want this bike, or one just like it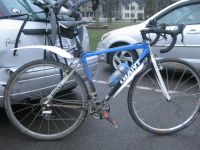 found over at "Jason Hillmire's" page, link to the right

******

Allesandro to Nicoló

"The way I saw it, then, and to some extent still see it, is that war is a separate world to which some are born, and some are not. Guariglia, for example, was not."

From: "A Soldier of the Great War" by Mark Helprin



You gotta love it!
You gotta love bike riding when you can't even wait to get over a cold before your back out there, and I'm not even getting paid to ride, well in a way I am as we all are, better health.
I managed to clear the lungs a bit more today, hopefully by Saturday I'll be able to get enough oxygen to carry me forty five miles, we'll see, I damn sure want be racing, just trying to finish.

On my rides for the next few weeks I'll be treated to this intoxicating smell, Honeysuckle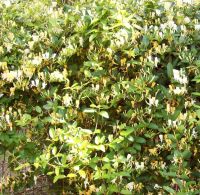 I always wonder why they don't have a "Honeysuckle Ride" around here this time of the year.

It's heating up in Texas, I'm dreading the next couple of months, the worst in this part of Texas, high temps and high humidity, it's a sufferfest.

Hope to see some of my old riding buddies at the Mount Pleasant ride this weekend, should be nice, not really hot but warm.

Tyler Hamilton, the boy has got some problems, I agree with Bob Roll, he should receive a lifetime ban and that's a shame, but he did it.
I really do hope he gets help with his depression and goes on to have a good life, not ending up like Pantanni, found in a hotel room somewhere.

******

He knew that this was because the war was still in him, and that it would be in him for a long time to come, for soldiers who have been blooded are soldiers forever.
They never fit in.
Even when they finally settle down, the setting is tenuous, for when they close their eyes they see their comrades who have fallen.
That they cannot forget, that they do not forget, that they never allow themselves to heal completely, is their way of expressing their love for friends who have perished. And they will not change, because they have become what they have become to keep the fallen alive.

From: "A Soldier of the Great War" by Mark Helprin



I finally got back on my bike today, I enjoyed it even tho it was a challenge. Riding up the hills I realized my lungs haven't completely cleared, lack of oxygen, but they are now a little bit clearer than before the ride.
I hope that by this Saturday I'm feeling quite a bit better or that 45 miles is going to be tough, 30 doesn't sound to bad right now.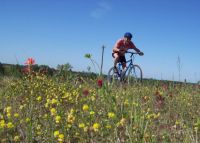 I'm back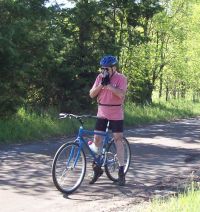 Almost

******

Alessandro sat up straight. "How is it you think babies are born?"
"Something the mother and father do before sex, some sort of cloth or herb or hard-boiled egg that the father puts in the mother or something, with a rubber bulb and a glass dish."
"No," Alessandro said. "That's not quite it."
"NO?"
"No. You just have to have sex --- if you're married, fifty times; if you're not married, once."

From: "A Soldier of the Great War" by Mark Helprin



Life just isn't much fun when you sick. Yesterday was rough, sore throat, runny nose and some aches and pains, a day on the couch.
Hopefully today will be the turnaround, I'm keeping my fingers crossed.
I believe that the severity of a sickness is directly related to how long it's been since you were last down, and it's been awhile since I was down so I've been really down with this one.
I'm wasted, probably couldn't ride my bike to the mailbox, recovery today, hopefully a ride tomorrow, I'm ready.
I have managed to read a bit, but that's about all.

******

"And then you'd find out about the other side. If it was nothing, well, what a disappointment, but you wouldn't know it.
If it was somthing, it would be like being shot out of a cannon."

From: "A Soldier of the Great War" by Mark Helprin



I feel like that person on the TV add, the head that gets bigger and smaller, drizzels, stuffy head, but it's better this morning than last, maybe there's hope. I'll never understand how you can blow your nose so much, where does it come from, I don't know but it just keeps coming.

The rain is headed our way, don't know if I'll get me in a ride today before it gets here or not.
It looks like the Mt. Vernon ride will be a washout, don't think it's good for me to ride in the rain, with my sinuses already plugged, but I'll ride in Mt. Pleasant next weekend, rain or shine, maybe.



Woke up yesterday with a case of the drizziling nose, I finally gave up and Teresa gave me a little white miracle pill and I dried up. I didn't really feel worth a darn so I decided to take the day off.
Today was better, got in Club Lake loop, it was a nice day, had to ride.



Took the mountain bike for a ride today, it was windy, partly cloudy and about 65 deg, a good workout.
When I ride my mountain bike it really makes me appreciate those animals that race for 60 to 100 miles, pretty impressive.
On part of my ride today there was still a lot of leaves and limbs down from our storm last week.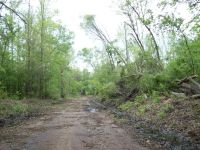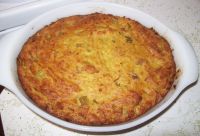 Being rained in all day isn't all bad, "Dressing", and it ain't even Thanksgiving,
and it is Nutrious and Delicious
Happy "Easter" to everyone, hope you have a good one.

Boonen takes Paris-Roubaix and I thought I heard him say as he crossed the line, "where's that danm Cavendish"

Raining this morning and there's more on the way, outside riding looks doubtful at this point.

******

Yesterday was a beautiful day for riding, about 68 deg, light wind and full sun, got in a forty miler and it felt good. Click image below for pics of yesterdays ride.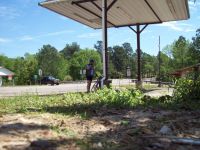 ******

Come on George, you can do it, just don't crash, and of course Fabian Cancellara is my second choice



My pick at winners has been pretty good lately and I really hope I'm right on this one. I pick George Hincapie to wind Paris-Roubaix, he really deserves this win, it would be great.

******

Good Friday, but it didn't start off to good for us.

Our electricity went out Thursday night about 8:15pm and didn't come back on till about 22 hrs later.

Thursday night was exciting, Hail, high winds and gusts of rain, the elec went off about 8pm and shortly thereafter we went to bed, as we were lying there I asked Teresa, "Does that sound like a train," she replies, "Sure does", I reply, "Oh Shit".

Here how's things were Good Friday morning, fixing my cowboy coffee on my backpacking stove (Optimus 2, 35 yrs old)
Life is not much fun without electricty.

I took a bike ride after lunch and got some photos about 3 miles from our house where some of the worst damage happened.

We finally went and borrowed a generator to keep our fridge and freezer going but after about an hour the elec came back on.
Click on the image below for more pics of our "Good Friday".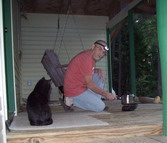 We Love Electricity



Got in a short ride today, beat the rain, got a few sprinkles
Now here's a bike I'd like to try. From travelling down south I understand a bit about Bamboo and it's uses, but I've never seen a Bamboo Bike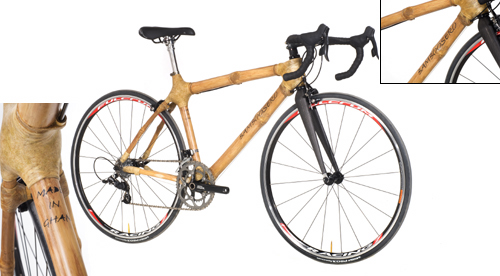 ******

Saturday, April 18th
"Tour de Cypress"
I reccomend this ride

******

"Ride With the Eagles" in Mt.Pleasant, TX on April 25, you can access their online site
HereNot a good site in my opinion, all PDF's and I hate them, hope I'm not showing my ignorance, but I can do the same in HTML.
This ride has also been poorly marked in the past, so watch carefully if you get out there by yourself, you may find yourself lost, I know.



Conditions change quick at this time of the year, cool yesterday and fairly warm today, the only constant seems to be the wind.



Beautiful out there today, the wildflowers and Red Clover are catching the eye.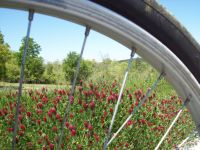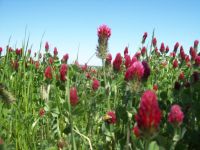 Find the Honey Bee

******


After a long weekend, Bike Race in Arkansas, and guests on Monday, I finally have the pics up on the "Ouachita Challenge 09", what a challenge!!
I did get in a ride yesterday before our guests arrived, in a word, Windy and surprisingly cool, but felt good.



Had a fun time in Oden, Arkansas this weekend at the "Oauchita Challenge 09" mountain bike race.
I'll have a page up in a while with a lot of pics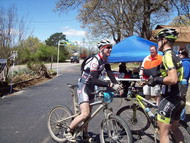 First place finish in the 60 mile race went to Jeff Kerkove, my pic, on the right, second place on the left



Yesterday was a good day, got some things done yesterday morning and took a ride in the afternoon. It was perfect for a bike ride, 70 deg, no wind and full sun, really nice.

There's a Mountain Bike race in Oden, AR this weekend and I'm thinking about going up today, spending the night, watching the races tomorrow and then returning home, not sure yet.
I'd like to meet Jeff Kerkove and see how he does, I believe he finished 13th in 2007, I'm betting on him for the win.



In a word, Windy.
I took a short ride this afternoon after the front came thru this morning with a little rain.
Following the front were winds of 30 mph gusting to 40 mph out of the west.
I picked the best route I oould think of considering the conditions and it wasn't that bad, but the finish up the hill to my place was dead into that wind, really fun.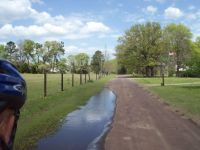 The Flag tells it all.

******

The wrong is in us, because of our blindness. It is the innocent who create villiams, who perpetuate them and give them power.

From: "Melissa" by Taylor Caldwell



Yes it is April 1rst, yes I did pull one on Teresa.
I knew I had to get her early, before she was wide awake.
I woke up and was in the kitchen getting my tea when Teresa comes in, I immediately tell her, "Baby, there's some "Mouse Turds" on the stove top", she quickly enters the kitchen, "Where?", I smile and say, "Aprils Fool", she has the LOOK, mission accomplished.

Had a good ride today, it was windy and I decided to head straight into the wind.
I'm really working on the wind, mountains I like but the wind is another thing.
I was a little concerned as I left my driveway, there was a fire just across the County Road, I watched it a minute, didn't seem to be headed our way, the fire dept was there, so off I go on my ride, kind of thinking, hope the house is there when I get home.