December


Yesterday was a great day for riding, thirty nine degrees at the start and full Sun.
Robert, my riding buddy from College, showed up and we had a good ride.
The ride had everything, plenty of ups and downs, sand, mud, water and some pavement.
The only rough thing about having someone come and visit is the night before when the tonic is flowing and good times are had, but you have to pay the next day.
Robert tried to take advantage of the condition I was in, but I hung in there, he even put in a late challenge to my surprise, but I stood the test.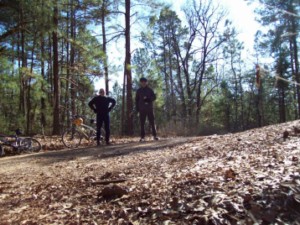 On top of Union Mountain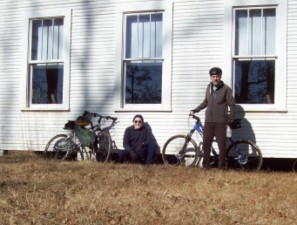 Taking a break by one of the old Churches on the backroads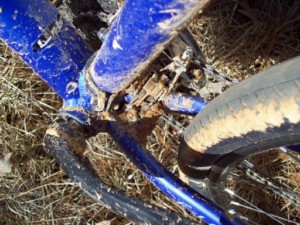 Had a little mud out there today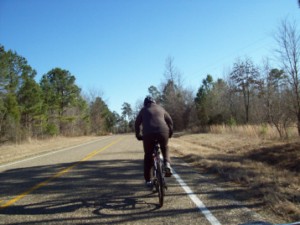 It was a beautiful day for riding, the home stretch



Christmas was a fun day, and now it's over, that's fun too.
I did manage to get in a ride yesterday, outside, been riding inside and it sure was nice to get outdoors.
It was rather Chilly, for this part of the woods, 40 deg with a 15 to 20 mph NW wind, but we had Sun, which makes all the difference.
Below are some pics of my ride yesterday.
The pic of the Cass Co Courthouse is one of a series I'm taking as they tear it partially tear it down to make it look original and smaller, no comment.
Everyone have fun playing with their new toys, I'm eating my Popcorn, that's what I got for Christmas.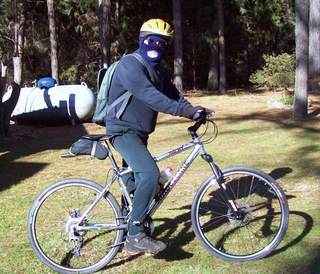 On my way to rob the local Convience Store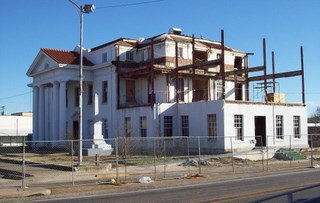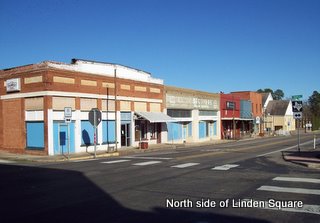 Even tho it was allright for riding outside today, cldy and 65 deg, due to chores and Xmas shopping I ended up riding inside, I'm sure my friends up north will be gald to hear I rode inside.
There may be more riding inside in the near future, our weather is supposed to take a turn for the worse.



I've had a darn cold for what seems like ever but today I finally got out on the bike for a ride, I had to since it was 65 deg with full Sun, beautiful.
I thought I heard on the news that it was snowing somewhere, surely not.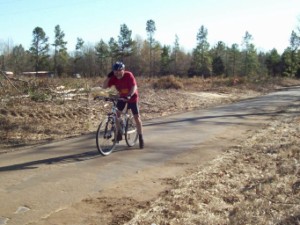 Had to stop and wipe the sweat out of my eyes.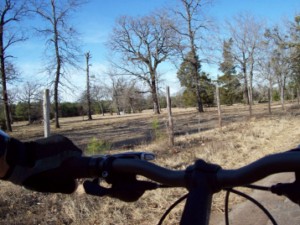 It was beautiful out there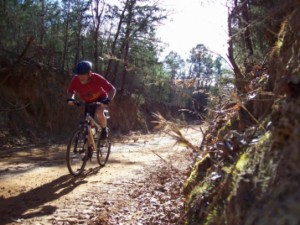 Coming up that last hill



Bicycling Colombia from John Vogel on Vimeo



After four or five days of cloudy, cool, wet weather we finally had a beautiful day today.
I really enjoyed my ride, I had a bad case of Cabin Fever goin on.
Below is a short video of my ride today, I just had to, since it was so nice out.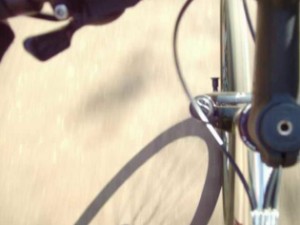 I managed to get in a ride today, it was wet, cool and cldy and I had a little bit to much tonic last night, not a great ride, but a good one, there all good, some just better than others.
I allmost talked myself out of riding and then I got an email from a friend, he said he was going to put in a few miles, what could I do, I rode, sometimes a little inspiration is nice.
I'm putting in an order for Sun, it's getting depressing, three or four days without Sun is not good.

******

I saw this photo on "cyclingnews.com" this morning and it really got my attention.
I've ridden bikes for a long time and been in many organized rides and have followed the pro riders and how many times have I seen a Black dude in the lead, or even a Black in the ride, not many.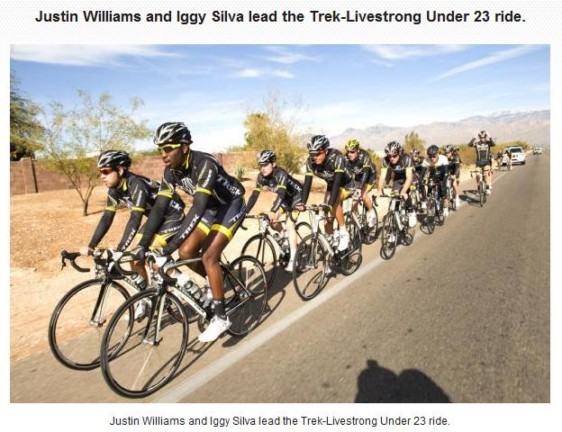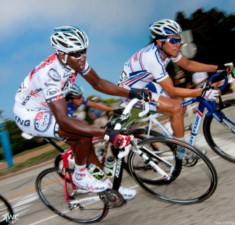 Good luck to Justin and the rest of the Trek-Livestrong U23 team



******

It's really getting nasty out there, at least in Iowa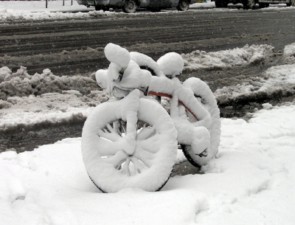 I stole this picture from "Mrdaveygie", there's a link to his site in my Bike links.
I think you can safely say he's a "Dedicated Biker", or crazy.


From:Dave Hi Bill,
So I consulted with dictionary.com and found that crazy can be defined as "Informal. intensely enthusiastic; passionately excited: crazy about baseball (bicycling) ."
I find myself in agreement with the above defination. LoL.
Oh and could you please send some warmer snow melting weather this way. Thanks in advance.

Dave up here in Iowa.






Not a nice day for riding, rain is coming down and it's cool, guess I'll be riding inside today.


******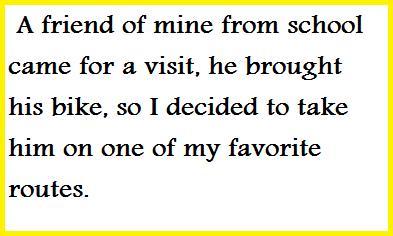 I went to the Bike Shop in Texarkana today, it was fun, now I'm depressed.
I saw a Fuji Team, C4 Carbon, all carbon, Shimano Ultegra, fifteen hundred, what do you think? I may take my pedals and go for a ride on it Friday if the weather permits.

I did managed to pick me up a jersey, The new club in Texarkana, Edge City Cycling



Front



Back
******

A bad day at the office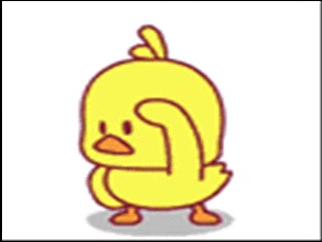 click image to play video
From:NickBuy what you need (want). I try not to succumb to the wants, however I fail.
Nice jersey1
From:DaveI bet you fall in love with the Fuji.



I took this photo while riding, yep, inside, cold and rainy outside.
I allways enjoy the mixed nuts this time of the year, and a good biking magazine is also nice on a rainy day.
You'll notice on the cover of the magazine the article titled, "The Richest Man in Mountain Biking," and that's why I buy a lottery ticket when I pass thru Linden on my bike.






click image to see ride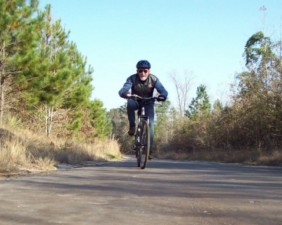 What I like to do, was a bit cool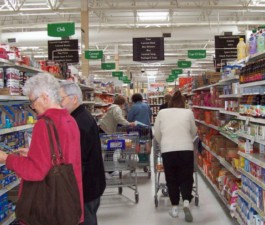 What Teresa likes to do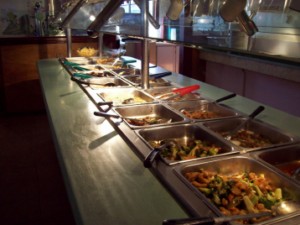 What we both like to do, Chinese food



******

It's getting cold outside, if you were Lance you could fly to Miami, but your not, so suck it up and ride inside, probably better than Miami anyways, it's crazy down there, people gettin beat up with Golf clubs and car crashes, it's crazy.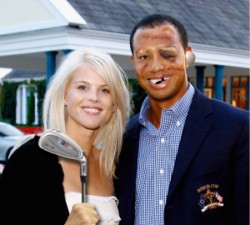 Some nice music for a cold, rainy wednesday morning.





Had an exciting ride indoors today on my trainer.
It was cool and windy out with a possibility of rain so I decided to ride indoors.
The advantage of summer is not having to figure out what to wear and then get it all together and then get on the bike, just regular kit and go.
Another thing I get tired of in this messy weather is bike cleaning, seems like I do almost as much cleaning as riding, does Lance clean his bike, I seriously doubt it. If I win the lottery, I know, I have to play, I'm going to hire someone to clean my bike and drive me to rides, oh yeah.
Here's the ArklaTex Cycling Association's December Calendar