February


Looks like you guys in the NE have something to do now since your snowed in and can't ride, hop on over to that "Topless Coffee Shop" in Maine, probably be a while before we have one here in the Bible Belt, darnnit.
I had planned to do "Gideons Loop" ride today but have put it off until tomorrow, the reason being, a weather change.
A front is blowing thru as I speak, today we'll have 25 mph winds out of the N, not good for "Gideons Loop".
Today I'll take a shorter ride, probably in the woods where I'll be somewhat protected from the wind.

******

One for the Car lovers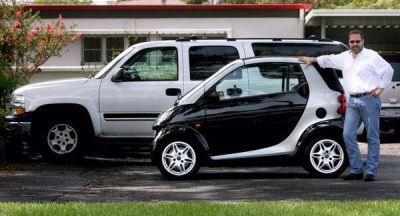 Be sure to click image for Cars
Thanks: Phil

******

The hasty-tempered Saul had learned one hard lesson:
When another man, arguing with you, speaks objectively and with temperance and coolness, and also with dispassionate reason, you can then both define acceptable terms and frames of reference, and the argument can proceed without animosity or heat or disorder, to mutual satisfaction and pleasure.
But when a man argues solely from his inmost and emotional tempers, and is entangled, like the Laocoon, with his own passions from which he cannot extricate himself, you argue with him at your peril, for even if you lose the argument in a cauldron of steaming incoherences your opponent will hate you forever afterwards.

From "Great Lion of God" by Taylor Caldwell



I rode, the first thing that comes to mind is Hot, Humid and Windy.
The first 3 miles was a blast, then I turned and had about half of the 20mph wind for 6miles, turned S and had full wind for 8 miles, then turned N and had a ball with that 20mph wind at my back.
Had to do a little work around the Rancho yesterday to make the little lady happy, if Mama ain't happy, nobodys happy.
The weather has been strange, muggy and supposed to be near 80 deg today, way to early for these kinds of temps.
Going to go for a ride in a bit, waiting for my diner to settle.

******

Sundays Ride: Gideons Loop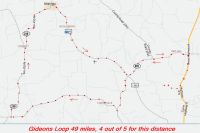 A challenging ride for me at this time of the year, plenty hilly, hopefully the wind will lay a bit.



I had a warm ride today, overdressed slightly, it's hard to decide what to wear this time of the year.
Had a good ride tho, even tho it was pretty windy, my least favorite thing, but I'm getting better at it.
Nice to get those old Endorphines going.

******

A ride I'd like to do:
Sierra Blanca
Ruidoso, New Mexico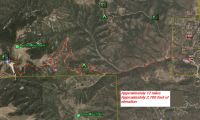 This would be quite a ride, I"v done it in a car and it would be a beautiful ride,
don't try this if your depressed.

******

Just a little reminder



I know what your thinking, Oh!, what can I get him, a jersey, shorts, a bicycle, well forget it, I don't want anything, I hope this doesn't upset you, just a little Happy Birthday would be nice.
But, we could use a new flat screen tv



Should be a nice day today, don't know my plans yet, but will probably ride.

I really don't know if it was the new tires or not, but I had a great ride yesterday.
It was a ride to remember, cool at the start, but you know it warms on that first hill and then it's good from there on.
If your running on some old tires, Change them, I know it had some positive influence on my ride today.
Forty two miles and I could have done another twenty, but don't want to peak to early.
Isn't a ride fun when everything is going right, your muscles, the bike, your mind, and the weather.

Chased a couple of "Mailboxes" today, to the big boys that means "Intervals", I see a mailbox up ahead and go all out until I reach it, and then break, until a little further down the road, then get me another mailbox.



It's about forty degrees at nine thirty this morning, but we've got full Sun and I will ride, the question is, how far?
Since we didn't go to Mardi Gras,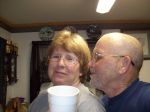 we Mardi Graed at home, a real show of strength, I feel like I might like to increase my distance a bit, maybe a forty or forty five miler,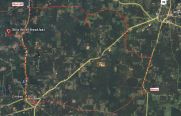 Today Ride, What?, forty two miles
Sale la Casa, a las Doce y media

It will give me a chance to test out my new tires

Hope Levi stays out of trouble today and takes his third TOC.

got to get moving, I'm looking forward to my ride, it looks beautiful out there, just a tad warmer.

******

Just a little bit of "Autobiographical Information"




It really wasn't that good.



It's wet, windy and nasty here this morning, sounds a little like N Calif, huh, and it's like I said, I don't get paid, so I ain't ridin in this stuff, hope it clears later.
Mardi Gras is today and at this point we're still undecided.
I've got it, we'll go to Mardi Gras in Jefferson, but we'll go solely as "Photographic Reporters", no drinking, no dancing, look Respectable, yeah, good idea, Huh.

In the TOC, Levi had a great day yesterday and I hope the boys have a safe day today.

******

Rabban Gamaliel to Saul:

"It is an old aphorism:
We hate and condemn in others what is really in the secret places of ourselves. But rather than condemn ourselves-for man is conceited without reason-we prefer to chastise and denounce our brother, and accuse him of the vileness that lives in us. And, to conceal that vileness, we will eagerly sacrifice the reputation, the happiness and even the life of our neighbor."

From: "Great Lion of God" by Taylor Caldwell



We may go to Mardi Gras in Jefferson, TX tomorrow, a pretty intense affair. Starts with parade at 2 pm and then Bands until midnight, if you make it.
Will take a day off from the bike today, going to do some cross training, going to wash the wifes car, she is really lucky to have me.
In the TOC Cavendish takes two in a row, with Boonen on his hills.
Slow going this morning, but I had a good ride yesterday afternoon.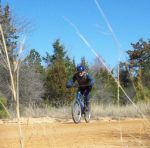 Base of Brian Hill, Chaparral area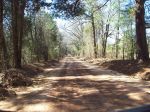 Like these shaded lanes, long uphill to Union mtn,
It was here that I came about 2 inches out of my
saddle when the FedEx man snuck up behind me and beeped his horn.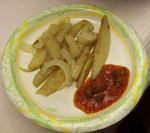 Mamas Papas Con Salsa"
thick sliced potatoes, mixed in bowl with olive oil, black pepper, garlic powder and sea salt. Place on cookie sheet and cook for 30 minutes at 350 deg F. After 20 minutes of baking add sliced onions. Serve with side of Hot Sauce, Muy picante y fresca, I like it Hot pero, no toto Caliente
Hey wait, I've got a few left in the kitchen, I'm outta here!

******
"SPRING FEVER 2009" Sulphur Springs, TX
Saturday, March 21, 2009




What will the weather do next? Sixty degrees yesterday morning, thirty nine this morning, I kind of like the thirty nine, sixty reminds me to much of what's to come.



******

The Battle between Boonen and Cavendish continues, in stage 4 of the TOC Cavendish edged out Boonen by about 1 1/2 inches.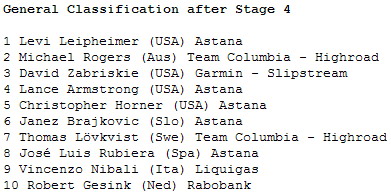 ******

Todays Ride, Union Mnt Loop: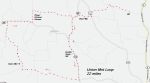 I will ride, just to make sure, I've told myself that if I don't I'll have to pull out all my fingernails and toenails, I'll ride.

******



Don't you just hate it when some Redneck in a pickup likes to see how close he can come to you when your riding down the road, well it happened to me again today and he honked his horn and didn't move over a bit even tho he had a fully open other lane, what an a__hole.
I know other riders think the same as me, at least a few, what kink of MF is that, what's he look like, does he go home and beat his wife, you know the thoughts.
Well today I managed to get a photograph of the Redneck A__hole.



I also had a little present for the Pickup Truck Driver




From Nick, over at "bicykel.com":

My favorite is when the redneck owns a giant diesel truck. He tries to get as close as he can, once his tailpipe is exactly in front fo you he stomps the accelerator. Filling your lungs with particulate emissions. JACK ASS!

I feel your pain!



Woke this morning to 60 deg temp, scary for Feb eighteenth, but the good news is the Sun is out and I will ride, even tho there is a 15 to 20 mph W SW wind, can you believe 78 deg today.
I will take "Old Blue", my cross bike, that way I can a secondary road out, with the wind at my back and then on the return hit the backroads where I'll be sheltered somewhat from the wind, I'm trying to like the wind but it's still not my favorite thing.

Todays ride: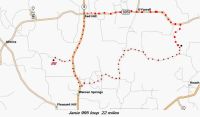 Will leave BnB around 12:30pm

******

In the "Tour of California" I was glad to see Thor Hushovd take the sprint in Modesto, an old guard Sprinter, stand up guy.

What will happen today, who will win, haven't got a clue, just hope they have some good weather, they've had hell the last few days.



Looks like Lance has a sense of humor:
lancearmstrong: Driving to the start in SJ. Just passed Zig Zag Bail Bonds. "Smok'n the competition" is their motto the sign said. Classic.
seen on twitter
Got me some new tires for my Road Bike today, I'll be trying them out Saturday, have a look.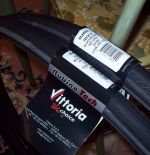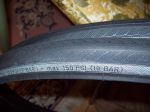 Hope this solves my flat problems for awhile.



******



At present I'm thinking of doing the Sulphur Springs ride on March twentyfirst, but there's also the "Beauty and the Beast" in Tyler, I will need to commit to one or the other by March fourteenth.




******

Joseph remembered what a sage had said:
"Strange it is that those who wish all men to be kind are themselves incapable of kindness."
From: "Great Lion of God" by Taylor Caldwell



Happy "Presidents Day", always one of our favorites, right, makes me thing, why don't they have a "Dog Catchers Day".

Cloudy and cool here this morning 9:15 am and still not out of the 40's, but I really shouldn't bitch considering what the Pro Riders in the "Tour of California" went thru yesterday.
Lance said that it was probably the worst day he ever remembered on a bike.
I still can't believe that ride by the stage winner, Francisco Mancebo from Spain, out of 108 miles of racing he was out front by himself all the way, considering the conditions, one heck of an accomplishment, one I'm sure he'll remember.
Mike Ball, the flambouyant owner of Rock Racing, is smilin now with a stage win, maybe he'll be so happy he'll cut the price on those two hundred dollar a pair jeans he sales.
Mike really likes to go big, a big black Caddie for a team car, must be a first, hard time, not for Mike.

The TOC comes on the telly at 11:30 am so if I get in a ride, it'll probably be after the Race, a little sun and a little warmer would be nice, I bet the guys in California feel the same way.



I promise that I'll be going to the Bike Shop in Texarkana Tuesday morning to get me some tires for my road bike.
Out of the last five rides I've taken, I've had 4 flats and I hate flats, number one way to screw up a ride.
I told Teresa when I left the house that if I had a flat I'd call her, not fixing flats today, sure enough, I called her.
So Teresa comes and gets me, takes me home, I get on "Old Blue" and finish my ride, it ain't always easy.

Now I get to kick back, have a little of "Grannies Tonic" and watch the 1rst stage of the TOC, I did pick Cavendish to win.

******


Can't believe it, this morning someone broke into Astana's truck and stole Lances TT bike. What the hell can you do with it?, nothing, except put it in your closet and look at it every now and then, crazy.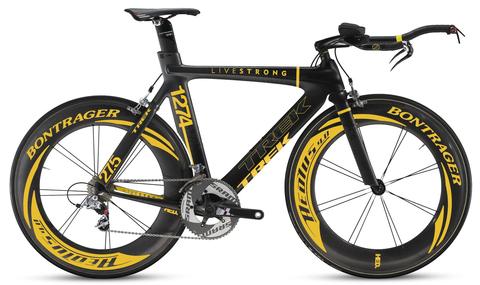 A reward is offered

A cloudy cool start to the day, supossed to be around 60 deg this afternoon, hope the sun comes out, I will ride.

My pick for the winner of Stage 1 of the TOC is Mark Cavendish, so far I'm one for one, I picked my main man "Cancellara" for the prologue win.



Had a nice ride today, about 58 deg, full sun, real nice, what can I say.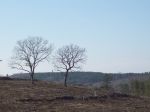 I am heading for the water tower in the distance, about 4 miles past that is the Casa. Not flat but Fun
I got back home and watched the TOC on the telly, as I would have wished it, Cancellara first, and Levi second. I thought Lance did great at 10th place.
Landis had a rough day.




******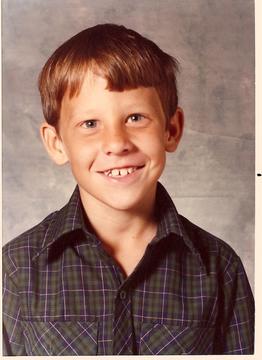 Guess Who? Placed 10th in the Prolouge





Emergency Late Entry:

Guys reading this page, TAKE HEED, tomorrow is Valentines Day, be sure and tell your significant other, "Happy Valentines Day", and it wouldn't hurt to purchase some of those Cherrys covered with Chocolate Bon Bon's, fortunately I've passed that stage and don't have to get Bonbons.
Hold on, let me rethink that, I may want to get me that new Cross Bike later this year, maybe I will buy BonBons, couldn't hurt.

Gals reading this page, Don't Worry, Be Happy,
if you want to make a big deal of it, go for it, hell! go for the BonBons, but if you just want a relaxing day, DON'T SAY ANYTHING,
he'll probably forget.

******


Had a good ride, but it was rather Humid for February, scary.

While riding today I came up with a good idea for that boring inside riding.
I'm going to come up with a battery powered squirrel, you turn it on and set it on the floor in front of you. It proceeds to run across in front of you and then turns, stops, a 2 min time delay and then it runs back across, it keeps this up until you finish riding or the batteries go dead, you'll probably finish before the batteries, good one, Huh.
Ask any biker, you can come up with some pretty strange ideas while out riding.

Teresa is up and running, Dr. Mrbill gave her a cup of Matte with honey and lemon yesterday, I'm sure that's what did it.

******

Tomorrows Ride, 2/14/09: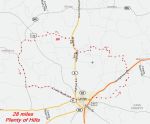 I want an average speed of 20
I'll probably get, 12 to 15

******

Aristo to Hillel
"In short," said Aristo, "when a man's testes wither his wisdom flowers. It is an old story. Unfortunately for the wise old, youth now understands the reason, and that is unfortunate for youth, also, for it would be an improvement if youth would except the wisdom without suspecting impotence."
From: "Great Lion of God" by Taylor Caldwell



Looks like it's going to be a beautiful day, maybe even a little less wind than yesterday, I will ride.

Teresa, my lovely wife, is laid up on the couch this morning, it seems she is coming down with a cold or the flu and I'm upstairs hiding from the Germs, hope I don't catch it, but there's a good chance I will.
Maybe I can isolate her out in the shop for a few days, nope on second thought, better not mention that, I be better off catching it.

Todays Ride,15 mi, leaves BB at 1pm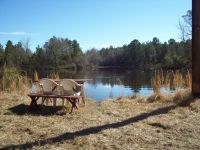 Just another day in Paradise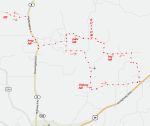 ******

Oh who to root for in the "Tour of California", what a lineup.
I really believe Levi will again take the Overall barring any accidents, Astana is to strong.
How will Levi, Landis and Basso do?
One of my favorites is "Fabian Cancellara" with team "Saxobank", I hope he has a great year.

******

Lances "Tour of California" bike



Looks like he's going to hammer

******

Rabban Gamaliel to Saul
"We all endure pain before we die, and some of us endure more of it, but the pain of living is far worse than the pain of death, and all pain is inevitable."
From: "Great Lion of God" by Taylor Caldwell



I believe the rain and stroms have passed and today should be a good one for riding.
Todays ride will be "Black Dog Loop"
"Black Dog Loop" is named in honor of a Black Dog that teamed up with me halfway thru this ride and followed me home, I got in a good workout trying to drop him and then when I got home I had to put him in my Van and take him home, sometimes I wish dogs didn't love me so much.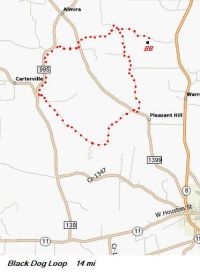 This ride has some real nice hills, blacktop, sand, iron ore and county roads, something for everyone, probably a little wind too.
I may alter it a bit, longer if I do.

Boonen is coming to the Tour of California, I would really like to meet him, one of the best Sprinters of all time.
I'm really looking forward to the TOC, should be very interesting, hope the weather is not to bad, but remember, the riders are "young", let me think, nope, I really can't remember.

The "24 Hours of Old Pueblo", down in Tucson town is also coming up, should be interesting, will David Wiens take it again? the guys an animal, I would like to make this party.

******
"SPRING FEVER 2009" Sulphur Springs, TX
Saturday, March 21, 2009
For some pics of Spring Fever 06, click image below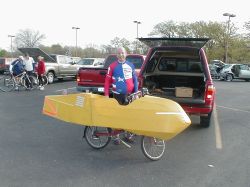 Don't laugh, I thought he had a motor in that thing



I rode inside today, one of the first rides in a while that I haven't seen a squirrel and I miss em.

Looks like the Tour of California might have some nasty weather next week, I think it must be better riding in the nasty weather when your suffering with others and getting paid.
Wonder how Tyler will do at the TOC, should be interesting, I'm sure Astana will work for Levi, unless Lance gets a burr under his saddle, which won't happen.

******

That "Tour of Qatar" seems to be a pretty rough race and since I don't like wind, I would be very unhappy.
Even if your lucky enough to take a stage, are you a sprinter?, you get to shake hands with an ugly bearded guy instead of being kissed by two voluptuous blond females, I don't think so, send the trainees down there.



I'm glad I got in some riding this weekend because today it is nasty outside, cool and wet, looks like I'll take the day off.
The nasty days of winter when I'm housebound I can't help but think of far away places, mountains, beaches, Sun, Costa Rica is calling and would I like to answer but economics and obligations are keeping me here at present. So I'll just travel online, that will have to do for now and of course Read, I do have a good book going.

While surfing on the net I did find some pictures of a place I'd like to do some biking in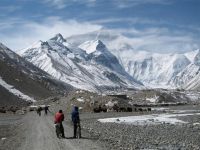 Tibet, I think I could like this
Thanks to the folks at
Redspokesfor the photo



Just didn't get enough wind and hills yesterday so I went for a ride this morning and got me some more.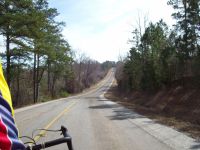 Had a nice ride, hope you did too.

******

Well I've got the "Freeze Your Fanny" page up, click the image below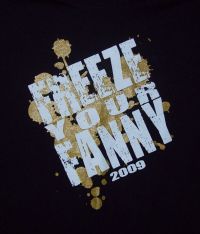 If you see yourself on these images, email me with a copy of the pic and let me know who you are.
I had a good time as usual, real well organized ride, lots of goodies, lots of crazy people with lots of color.



Had a great time at the "Freeze Your Fanny" bike ride in Longview.
It's kind of hard to call it Freeze, when it was 65 deg F, really nice and we had that South wind to keep us cool on the way in, we also had hills for fun.

I'm working on my FYF page with photos, check back.



First off, let me preface this by saying, I thououghly detest thieves

Some 'dirtbag' in Polk County Florida who got pulled over in a routine traffic stop ended up 'executing' the deputy who stopped him.
The deputy was shot eight times, including once behind his right ear at close range. Another deputy was wounded and a police dog killed. A state wide manhunt ensued.
The low-life was found hiding in a wooded area with his gun. SWAT team officers fired and hit the guy 68 times.

Now here's the kicker:

Naturally, the media asked why they shot him 68 times. Polk County Sheriff Grady Judd, told the Orlando Sentinel: 'That's all the bullets we had !!' (Talk about an all-time classic answer !!!)

Justice Served. Bullets are much cheaper than 40 years of meals, cable and civil rights

Thanks, Sundance



I discovered something important on my ride today that I'd like to impart to everyone.

While taking my ride today I came to a junction and wasn't sure which way to go.
Bright Idea!
I call Teresa on the Cell phone and have her look at the map and set me on the right road.
Wrong! I should have known better, but I did get in some extra miles, and when I finally got to the Courthouse in Linden and called Teresa, she wondered why it had taken me so long to call.
When I explained that she had steered me wrong, did she apologize, hell no!, she laughed and laughed.
I should have known better, this want happen again, I hope.
A good ride, even with the extra miles.
I got a picture of the Cass County Courthouse in Linden today, the oldest Courthouse in Texas.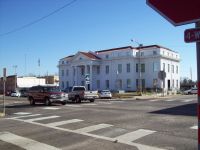 Linden is also the home of Don Heneley, if you didn't know.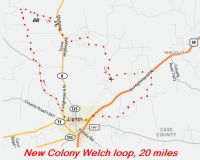 Todays Ride: 12:30 pm
This should be nice ride, in and out of the bottoms, mostly blacktop County roads with a couple of miles on Secondary roads, low traffic ride, and I pass thru Linden.

******

"Gods, demons, the whole universe, are but a mirage which exists in the mind, springs from it, and sinks into it." ** A declaration continually repeated by Tibetan mystics ** From: "Magic and Mystery in Tibet" by Alexandra David-Neel



Just sittin here this morning having my Yerba Mate and contemplating life, now there's something that can occupy some time.
It's surprisingly chilly here this morning, 26 deg, supossed to warm to near 50, that would be nice.
No plans yet, will take it as it comes.

I'm looking forward to the "Freeze Your Fanny" ride in Longview this Saturday, the weather should be sinful, sinfully good, 50 deg for the low and 70 for the high, sorry Nick.
Having a ride to go to helps inspire you to ride plus it gets my bike cleaner than it's been in a bit, like they say, if you can't lead the race, at least look good.

The race is on for a couple of the Worlds top sprinters in Qatar, Boonen and Cavendish
Mark Cavendish took his first-ever Qatar stage win in Madinat Al Shamal today. He beat Heinrich Haussler (Cervilo TestTeam) and Tom Boonen (Quick Step) to the line in a sprint fought in heavy cross winds.

Comment: From Nick
Bill, We are in the home stretch for spring now. Before I know it I will be riding my cross bike on dirt roads, then the road bike on paved roads and finally the MTB on trails! Winter can only keep us down so long.
Enjoy the great weather for me.



Wasn't going to take a ride but it was nice and I couldn't stand it, did eleven miles in the bottoms and over Red Hill, nice ride.

Just another day in Paradise, full Sun and 58 deg, can't beat it.

Tom Boonen took his first win of the season outside Doha's Golf Club in the Tour of Qatar today. I like Boonen, that "QuickStep Train" is a thing of beauty.
Briton Mark Cavendish made the winning move, but a flat tyre with 1200 metres to go spoilt his chance for victory.
Leave a comment
Nick: Boonen (Quick Step) are always contenders. It is fun to watch them ride.



A nice night out tonight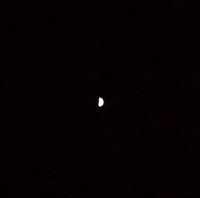 taken at 6:30 pm 2/2/09

Got moving a little late this morning, stayed up past my bedtime for the game, yep I guessed right, the Steelers, that's what I guessed wasn't it. It was a great game no matter who you were for, a lot better than a 0 to 1 Hockey game, just kiddin.

Had a nice 13 mile ride today and it had it all, even some wind, seems like they all do these days.

Yesterday Lance took a solo ride of 80 miles SE of Austin, I took a 29 mile ride around Linden, yeah that's about right.
The worlds best cylist, 80 miles, an old amateur cyclist, 29 miles, yep, that's about right!

Don't forget the "Freeze Your Fanny" bike ride this weekend in Longview, Tx, click on button below.
It really is a well organized ride, I recommend it.



I almost forgot, if you get a little carried away with your SuperBowl Party and don't feel like going in to work tomorrow, or just don't feel like going in to work tomorrow, don't go, it's "Groundhog Day".

The first thing that comes to mind when I think of todays ride is Wind.
The first 14 miles of my ride today was into a 20mph headwind, not fun, but did have some fun on the way back in. I took photo below to demonstrate wind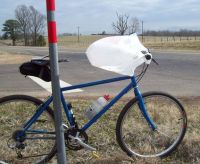 After my ride my Lovely Wife, "Teresa", had me a great meal ready for consumption when I returned to the casa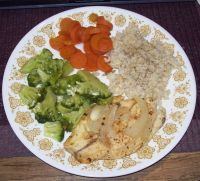 Not only Tasty but Healthy, brown rice, broccili, carrots and fish cooked in olive oil, um um good.

******

My pic for the Super Bowl is the Cardinals but the big thing in sports today for me is:
The Tour of Qatar will pit two of cycling's top sprinters – Mark Cavendish and Tom Boonen, starts Sunday in Doha, Qatar. This should be good, a battle between the best sprinters in the world.

******

Todays Ride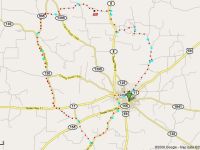 Click map above for a Clickable Map of 29 mile ride

******

ATTORNEY: ALL your responses MUST be oral, OK? What school did you go to?

WITNESS: Oral

******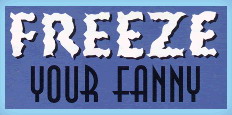 This is a really well organized ride, be sure and make it.
For some photos of last years ride:
Click Here