March


A front blew thru last night and guess what, it brought, rain, cooler temps, clouds and winds of 20 to 30 mph, not the best for riding.
The Sun was poking thru a little before my ride and it was pretty nice but once I started riding, no more Sun, imagine that.

I had cleaned my bike and I had the chain good and clean but discovered that I was out of chain lube.

mrbill resorts to "Old School", waxing chain.
Click pic for full process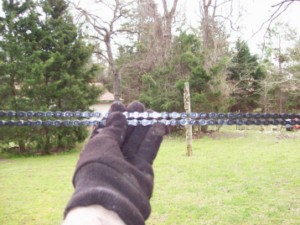 This photo shows the Sunless sky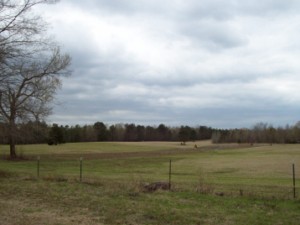 This photo shows the wind, check out grasses beside the road.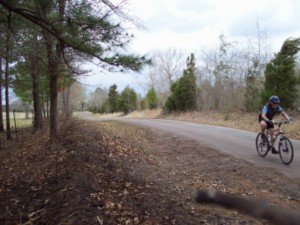 Didn't ride today, I did a little cross training, discovering muscles I haven't used in awhile.
I needed to do some more clean up after tree cutting, break out the old Chain Saw, that thing will work you.
Did manage to cut some of the hardwood scrap up for firewood, if you need some just drop by, you'll have to load it yourself, I'm not lifting it again.

Here's a good photo of "Geoff Kabush", my favorite Mountain biker and Cross racer.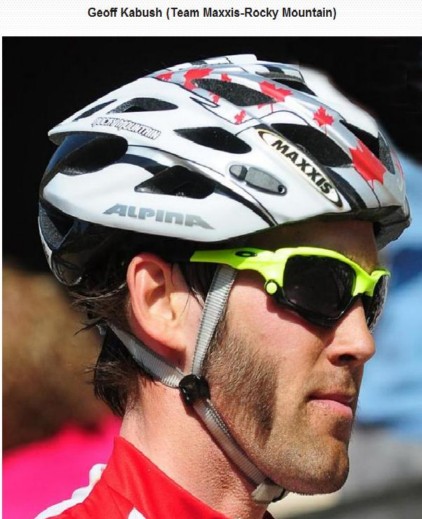 And he's also got a good looking dog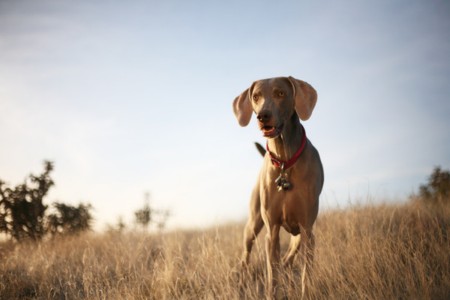 ******



Irish Confessional

A Irishman goes into the confessional box after years of being away from the Church.

There's a fully equipped bar with Guinness on tap. On the other wall is a dazzling array of the finest cigars and chocolates.

Then the priest comes in. "Father, forgive me, for it's been a very long time since I've been to confession, but I must first admit that the confessional box is much more inviting than it used to be."

The priest replies: "Get out. You're on my side."



******



Check this out, pretty Scary!
Telephone Popcorn






My ride today



Took the backroads thru to Hwy 59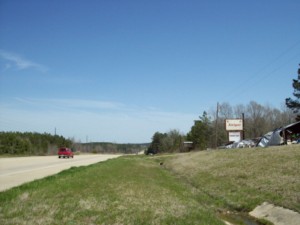 After a mile and a half on Hwy 59 I hit the back roads again
I thought I was doing pretty good until I saw these guys gaining on me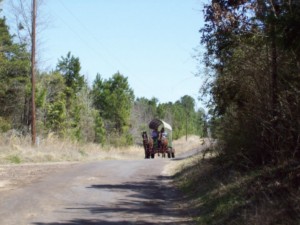 This grass really gives off a gold color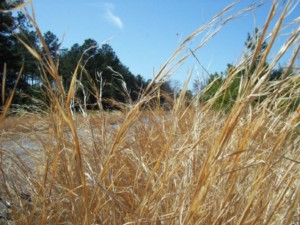 Thru this area it lines the road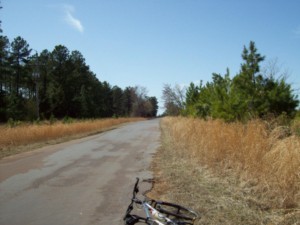 Leave a comment From: MrDaveyGie Bill,
Those roads look like I'd enjoy the ride on them.

mrbill:
Dave, I don't think there's a road made that you wouldn't enjoy!

From: Tom (Harry Legges)
It's easier when you're drafting. Those horses knew what they were doing.

mrbill:
Thanks for stopping by

From: Nancy Gore:

I am wanting to ride the OK Free Wheel this year. It begins in Hugo,OK.
So I'll need a super bike to get my f-- a-- up the hills.
Like I said I want to, this may not come about.
Take care, and I do enjoy your webpage.

mrbill:

Thanks for the tip on the
"OK Free Wheel" ride, I enjoy hearing about new rides, hope you get to make it.
Thanks for stopping by



It was hard to believe just how nice it was today after yesterday.
Yesterday I sat inside and watched the snow blow by all day, then today I'm riding in shorts and jersey, it's been a crazy winter.

This morning we went for Chinese food in Atlanta, then our weekly pilgrimage to Wally World, to the Hospital for Teresa to get a Mamogram then finally to the house.
Shortly thereafter I was on my bike, like I said it was beautiful, 70 deg, full sun, and clean clear Blue Skies.


Some pics from today

I took these as I was rolling, as I said it was a beautiful day,
check out the birds, like to watch them ride the wind


In my sunglasses you can see my two arms holding the camera
you can't see that gust of wind that almost blew me over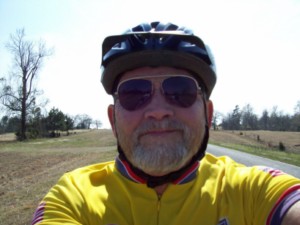 While at Wally World I got Teresa a new "Vacum Cleaner", look at that smile


Will she still be smiling when I tell her it's her early Birthday present?





******



I found this Tweet from "Tejay van Garderen" rather amusing,

tvangarderen88

Riding a prologue is like losing your virginity. Stressfull, scary as hell, and over before you know it.






It's been that kind of day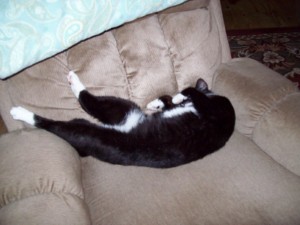 Woke to snow this morning and some cold temps not to mention the 20 to 30 mph NW winds, not a day for this old man to bike ride.
This kind of weather may keep me in but it doesn't seem to botherMrDaveyGieheres a video of his ride near Dubuque, Iowa yesterday, no, he's not crazy, I don't think, well maybe, no, he's dedicated.




******

Some photos I got off of "Gazetta TV" yesterday of the finale of San Remo
O. Freire took the win, with my man Boonen a close second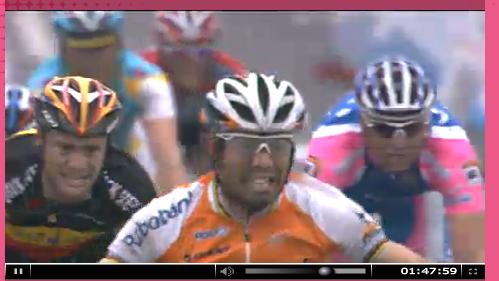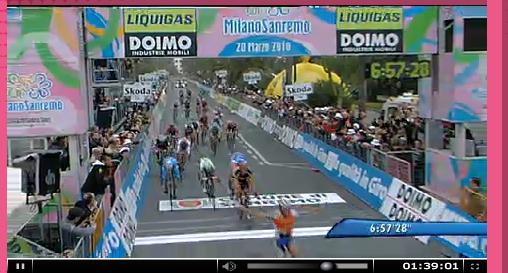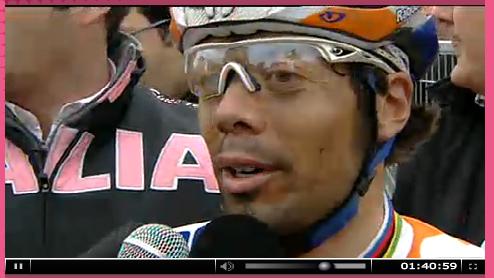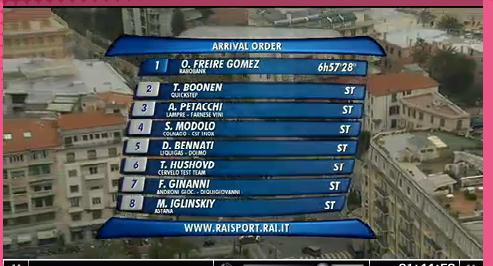 Well I've found out that Cycling doesn't work all your muscles.
For the last couple of days I've been helping Dale with my tree cutting and I've been doing some clean up, grading, planted 475 trees and fixed the Carport, I've been busy.
I woke up yesterday morning with some sore muscles, and a few more this morning, oh to be 30 again when I could do this stuff all day long and go for a bike ride in the evening, now I need to take some Ibuprofen and a good hot bath.
So I haven't ridden in the past two days, been busy and I won't be going to a ride this morning as I wanted.
The main reason for canceling the ride is weather a front is moving in as I speak, high winds and rain and colder temps, not my kind of riding weather, definitely not something I want to pay to do.
I do want to try and get in a ride here at the casa if possible before the weather goes to shiit.

A couple of years ago I took a trip to Peru, before going I did some research on Peru and Bolivia, that's where I discovered "Quinoa", food of the Gods.
Since then Quinoa has been a regular breakfast for me, works great since I'm a "Celiac" and can't have Gluten.
While on the net the other day I ran across this article
5 Things You Need to Know About the Health Benefits of QuinoaI thought I'd post it here thought you might like to try it.

I get the "Quinoa Flakes" at the health food store and I like to prepare it with, Honey, Cinnamon, Vanilla, Bananas and Blueberries, um um good, try it you'll like it.


Here is a photo of Quinoa as I prepare it for my breakfast.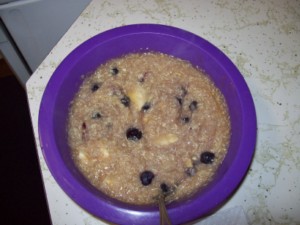 Hope you have some good riding weather, enjoy, I'm going to try and get out there before the storm, I'm outta here.



Leave a comment From: ()
I hate finding new muscles.

mrbill
Amen

From: MrDaveyGieQuinoa good protein source, and a lot of other stuff. All our snow melted that showed up overnight. Winter is gone. Ummm I think.
mrbill
You hope! I hope so too.







I just had to do a little work on the yard next to the house where we cut a few trees, raking and grading, just enough to stir up my back.
I decided I needed to take a bike ride to get out the kinks, it actually works sometimes.
It was another beautiful day, Sun, light wind and 63 deg., I rode the bottoms and also rode up my alpe de huez, pic below is the start of the climb, about a four part climb and a nice long downhill on the other side.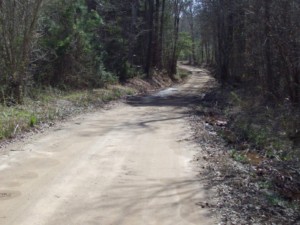 ******



I've decided I will go to the "Sulphur Springs Ride" this weekend.
I was going to Tyler but weather is shaky and Sulphur Spings is closer, plus Sulphur Springs has stew and Tyler has pizza, which I can't eat.
I really like the Sulphur Springs ride, the route and all the happenings at the finish, a good time, not to mention it's better for Teresa too.

Here's a link to my Sulfur Springs ride last year
Spring Fever 09"



Leave a comment From: MrDaveyGie
Bill,
That trail pic looks fun to ride. It seems that improvements are hapening all over to promote bicycling. Finally.
Keep on biking
Dave up here in Iowa

mrbill
A nice little climb and a good workout







I haven't ridden the last couple of days because I'm having some timber cut and need to keep an eye on things.
We cut some big trees by the house, luckily no damage, then we moved out to the carport.
There were four trees out by the carport, one of them was definitely leaning toward the carport, I wanted to get it down so it doesn't fall on Carport and cars.
Dale and I studied the situation and I could tell Dale was nervous, I asked him what are the chances of not hitting the carport, he said, "I'll give you 80/20, 80% success.
We cut the tree and you guessed it, we took out the corner of the Carport, no problem with vehicles, I had moved them.
Dale felt bad, I felt bad and Teresa felt bad, but look at the bright side, I don't have to call one of those darn Carpenters, cause I am one, and I can fix the carport, there went the money I wanted to put in my bike fund.
Next we had to cut a tree that was leaning toward the shop, I was taking no chances, we had a cable and winch attached to the tree and I had a heavy duty rope tied to tree and my Toyota pickup, four wheel drive.
This tree fell perfect, missed the shop and the pump house, allright.
I told Dale, "I knew everything would work out once I got the Toyota involved, he said, "we were lucky the accelerator didn't hang or I would have pulled the tree onto the pump house.
I also thought it was amusing when Dale came up to me while we were cleaning up limbs and said, "Maybe I should have given you 50/50 on that tree," so now you know what my new nickname is for Dale, "Old Fifty Fifty".
We've got all the trees cut so I'm going on a bike ride today.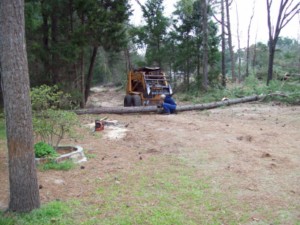 I didn't ride today, I took the day off so I could be around the Casa while I'm having some timber cut, just to make sure he cuts what I want and we don't end up with a tree on the house or carport.
I have mixed feelings about tree cutting, woods were a mess and they needed it, but it really does leave a mess, looks like I'll have something to do for a while to get things back in order.
No, unfortunately I won't make enough off of trees to buy me a new bike, but maybe I can put a little of it in my "Bike Fund".



Beautiful out today, 70deg, full sun, light wind and clear Blue skies.

It was nice with the Jonquils and Azaleas in bloom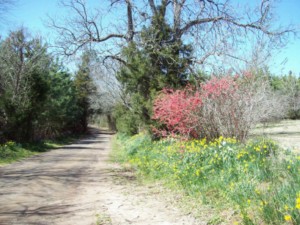 A nice little stretch of iron ore gravel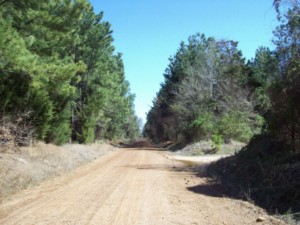 Bottoms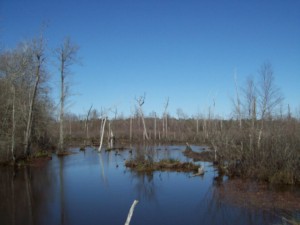 ******



My ride today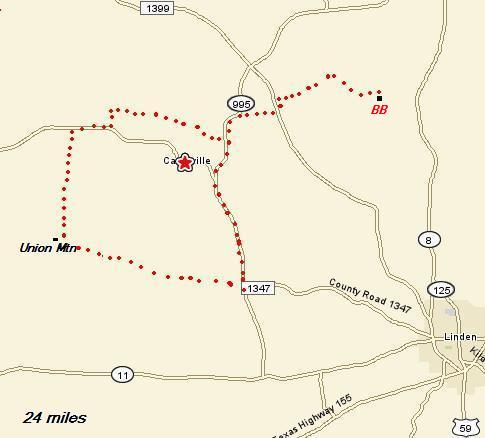 Leave at 1pm



Leave a comment From: NickWeather looks great there. Enjoy it - I'm sure soon you will be baking. We are wet but not underwater, so I'm happy. Enjoy your week.

mrbill:
You didn't have to remind me about "Baking"







Nice day today, even tho it started off with a burial.
A good friend of ours dog died Friday night so Teresa and I headed over this morning to help her out and bury "Sassy".
As anyone who knows me might guess, I was the grave digger, preacher, and singer, we had a good service.
May "Sassy" rest in peace she was a good and faithful companion.

After the funeral Teresa and I went and had Chinese food, made our trip to Wally World and then on to the Casa.
I kind of stalled before I finally got on my bike, it was another windy day and I didn't know if I wanted more wind or not, but I got on the road.

I left the house and rode to Linden, then out to "Linden Kildare HS"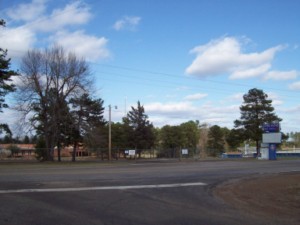 From there I took a cut thru to Bivins road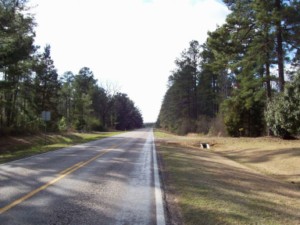 I always love the climb into Linden on Bivins Rd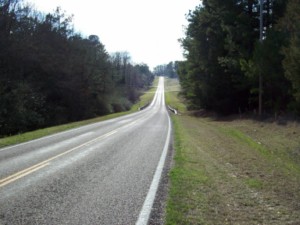 Downtown Linden on a hoppin Saturday afternoon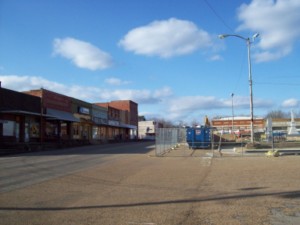 I had to get a pic of the Courthouse Restoration project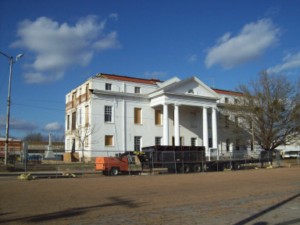 A good ride and as usual when it was over I felt better was glad I had made my ride.
Hope yall all had a nice day too.






The wind today was Brutal, and that's no Bull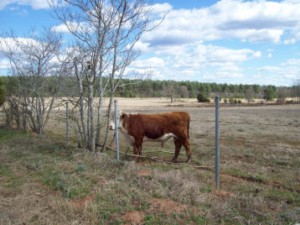 While riding today I kept noticing the clouds, as a skydiver these type are some of my favorite, pop high and glide thru and around the clouds.
My best memory of cloud jumping was in Salasaw, Oklahoma, we opened about 7000 ft after exciting at 10,000ft, a front was coming and there were some big clouds, tops maybe 6000 ft, that was fun.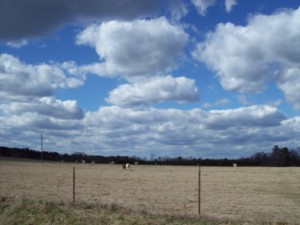 It was one of those rides were I felt like Lance on the first part of the ride, a 20mph wind at my back, but the return, at one point I thought about pulling over and laying in the ditch out of the wind and calling Teresa and tell her I'd crashed, but, I just kept pedaling.



Leave a comment From: Gene
Didn't ride. 27 mph and gusting to 38.
How about the dog problem in East Texas?

mrbill:
I don't blame you for not riding, those W TX winds can be brutal.
As for as dogs go, we had a Mutt who got Heartworms, now after $700 treatment, we have a High Class dog w/o heartworms.







It was a beautiful day for a bike ride, couldn't get no better!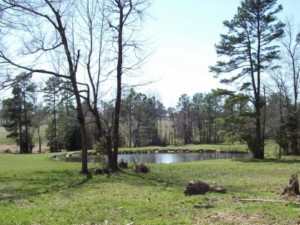 Yesterday Teresa went over to visit Janice, a friend of ours, and I decided to ride my bike over there and back, a nice twenty two mile ride.
As I started out I noticed there was some nasty weather on my backside, but no problems getting to Janice's.
I visited a bit and then decided I didn't really want to ride home in hail, rain and lightning so I put the bike in Teresa's car and got a ride.
As it turns out most of the bad weather went just north of us but we did get some hail and rain, I think we've had just about everything the weather can throw at you this year.

Spunky update: I took her to the Vet yesterday morning for her last checkup, she's heartworm free and I started her on her Heart worm pills, you go Spunky.
I can see she's a lot better because when I ride my Mtn Bike in our woods she can keep up with me and Killer, she couldn't before treatment, had to cough a lot.
So things are kind of back to normal around here, whatever that is, everyone have a great day.

******


Looks like a nasty start for Paris/Nice yesterday.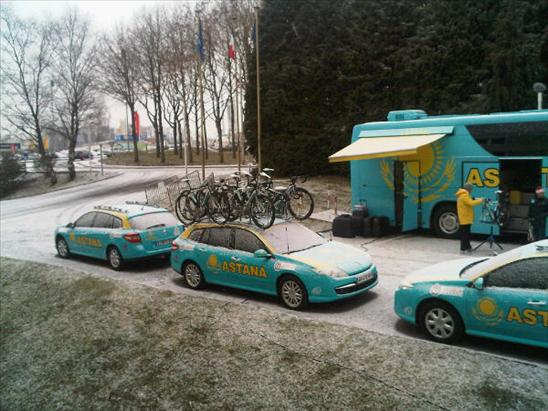 Leave a comment From: Gene
Hi Bill,
Thanks for posting your bike adventures in East Texas. I wish I could go back there sometimes. I stumbled accross a posting of your Linden-Kildare-Bivins ride of a couple of years ago. I wanted to let you know that I grew up accross (north) the road from "Crackers" in Bivins. Its been a while since I am now 71 years old. I ride a road bike about 40 miles a week.

mrbill:
Keep riding Gene

From: Dan O
Looks like a nice ride. Always cool for see what other people's riding areas look like.

mrbill:
My sentiments exactly

From: MrDaveyGie
Spunky the doggie is glad you take good care of her. :-)

mrbill:
Yep she's better, she's keepin us up all night barkin, thing are getting back to normal, is that good?



It was beautiful out there today, seventy seven degrees, full Sun and unfortunately a steady twenty mph SW wind, but it did bring the warmth.
By looking at the pics you can tell several things, the fish must have been biting because all the cattle were standing up, the wind was blowing, look at flag in last photo, and it's March, the Jonquils are blooming, love the Jonquils, yellow flowers.


Click on the pic below for slideshow of todays ride.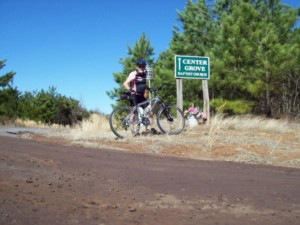 Took a short ride today before the rain hit.
Just a short ride to keep the legs in sinc.

And now for the Bob Roll quote, he has some great ones, you gotta love Bob:

bobkeroll

the surlier the service the tastier the espresso..

******


Definitely one of my favorites, Levi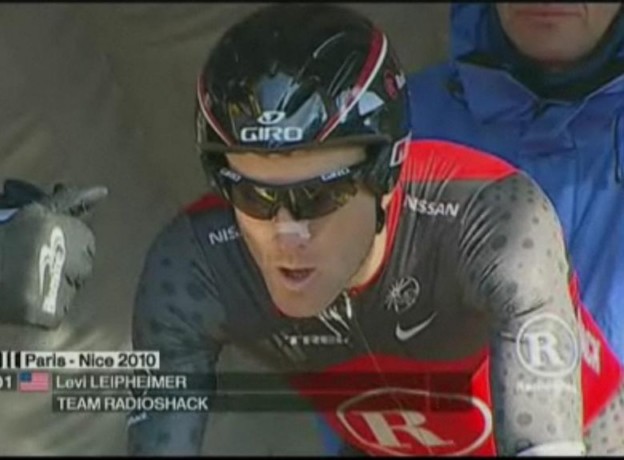 Leave a comment From: MrDaveyGie
What do you think about fellow Texan, Lance? I think it's going to be a great "tour" this year.

Yes, you gotta love the BobKe, I sent you one of my fav pics of the BobKe.
Dave up here in Iowa.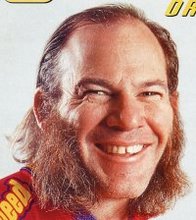 Thanks Dave



Great day for a ride yesterday, 72 deg and full Sun.
I left for my ride at about 1:15pm and did a favorite ride of mine, mainly on the backroads, a 30 miler with plenty of ups and downs.
Pic below is on top of one of the major ups, a real nice little climb.




I had a near disaster as I was finishing my ride, about 3 miles from the house.
I was riding my mtn bike and pumping up a little incline and holding onto my bar ends (ergon grips) when suddenly my right grip comes off.
This is not a good thing when your really swinging from side to side and are also passing a truck.
I just about lost it, took a little meat out of my right knee, not sure how, but I did manage to stay upright, somehow.
This shouldn't have happened, I knew that the grip wasn't exactly right after hooking a tree a while back, but dummy me, would rather ride than work on bike, so I pay, now I'll work on bike.






Yesterday was a beautiful day for a ride and I was out there on my Mtn Bike riding the backroads.
Of course I had to stop on my way and give Romeo some dried Mango, he loves Mango, runs to the fence and waits patiently.
I like Burros, spent a lot of time with them in the mtns of Mexico, have actually got up in the middle of the night and thrown rocks at them to get them to stop braying, can get on your nerves.

I wish I had gotten a pic of a family of wild pigs I saw while in the bottoms yesterday, it was really neat, a boar, sow and about 10 or 12 little ones, no pic, there quick.
I hope the "Red Hill Hog Eaters", opps I meant hog hunters, don't mess with them.


Romeo, waiting for Mangos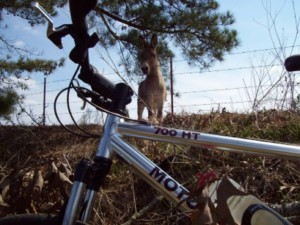 Taking a break at "Center Grove Church" on Hwy 59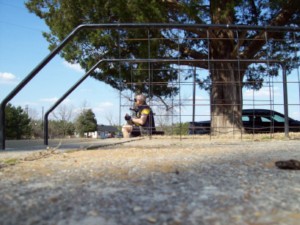 Yesterday was beautiful, I went for a ride on my Mountain bike, the "Club Lake Mtns", they feel like mtns for amateurs like me, guess they'd be rollers for the pros, no snow or ice.
Today should be a repeat of yesterday except the temps should be even better, about 67 deg F, full Sun and light wind, no snow or ice.

I've been following the "Radio Shack" team in the "Tour of Murcia", Impey in 5th, not much from the boys, guess it's like the old days, don't hear much from them until the TDF and then they hope Lance wins, Oh well.
"Paris Nice" is Sunday, I really like this race, what will Cavendish do this year, will Contador win, probably, here's the pros picks.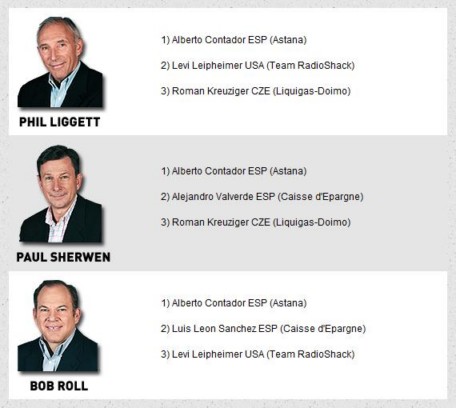 Looks like "Pistillero" will take it, we'll see.



It finally looks like we're going to have a good day for riding.
Yesterday was windy and cold, but today we have full sun and should be in low 50's, sounds good.

I was going to ride the Sulphur Springs ride on March 20th, but I've changed my mind and I'll be joining some friends at the "Beauty and the Beast" ride in Tyler.
I've ridden this ride many times, but it looks like a different route this year, definitely a new starting point, a good ride, I'll see you there.
Click image below for details: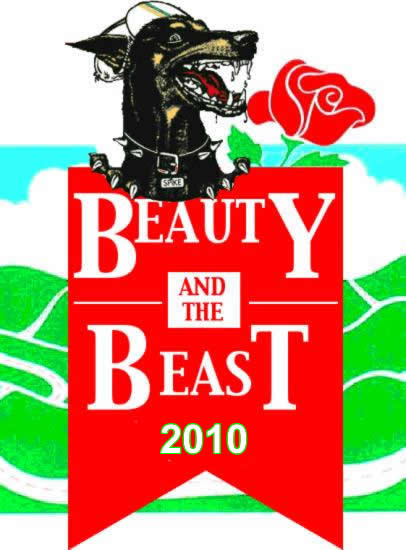 March 1rst, let me think, oh, that's it, it's my Birthday, sixty three.
I know what your thinking, "I've got to get him a present in the mail," forget it, don't need a thing.
I remember thinking I'd never make forty, oh well, guess I'll go for sixty four.
At one time I was going to ride the number of miles corresponding to my age, that would mean 63 miles today, in this rain, you've got to be kiddin and besides I got to thinkin, I'd have to ride a hundred miles on my one hundreth birthday, I dropped that idea.

So today I'll take the day off, read, and try to recover from the last sixty three yrs, that'll take all day I'm sure.



******

Try this
"Frog Leap Test"
This is a 2nd grade computer test in China


Thanks: Sundance