Today's weather wasn't as nice as Saturday, we didn't have Sun, but it was warm and pleasant for riding.
I rode my Linden loop, got in twenty miles, took the mountain bike and hit the backroads.


********

My next ride
5, February, 2011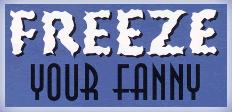 Make this ride, it's a good one!!!



Today was probably the nicest day we'll have all year, a taste of spring without the humidity or bugs, a really nice day.

I decided to take advantage of the day and got me in a 40 mile ride.
I made my Kildare, Bivins loop, had a great ride and saw lots of folks out enjoying the day.

Today I took my KHS, which I haven't ridden in a while, decided on it cause I was pretty sure it wouldn't have any flats.
I enjoy my KHS, it's like my Lincoln of bikes, you kind of set down in it and get comfortable and ride.
My Centurion on the other hand is my sports car, it's quick and jumpy and wants to go.
My Mountain bike is my all arounder, any road, any time, comfortable and dependable, probably my favorite for the type riding I do most.

Like I said there were a lot of folks out, lot's of motorcycle riders, luckily I had the wind at my back when I passed that large group of bikers and I was cruising, looking good, I'm sure they were saying "look at that macho bicycle rider, he's flying", or something like that.

I did pass one motorcycle a little later while I was climbing at a rather slow pace, he probably said, "look at that poor guy, he's really struggling," I hope he didn't belong to that other group, and destroy my macho image they had in their minds.

The weather is supposed to be changing, as it does this time of the year so we'll see what it brings, maybe I'll have to ride indoors a day or two, I still haven't finished that video of Landis's famous climb, I left off where he was fixing to make his move and he was drinking lot's and lot's of fluid, hum.

After my ride we had a visit with the kids and Grand kids, a little soccer, frisbee, electric scooter and our walk thru the woods.

It was such a nice evening bike riding was still going on when it started getting dark.

Here's a photo of Lexy with my headlamp on riding in the dark, of course we had to get out Teresa's light for Ashlynn, as you all know, if one does it, the other has to do it.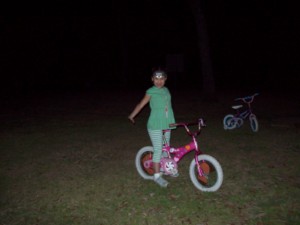 A very good day!!



********

Now this is a great idea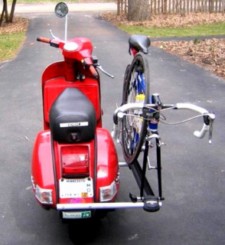 Teresa moto paces me and when I get tired, load up and ride home.
Flats, no problem, load up and go home.



Leave a comment From:TomCouldn't agree more about cycling, kids and grand kids.

mrbill:
The young ones make it fun!!








Was going to ride 35 miles today, had a flat at 18 miles, that's it, I hate flats.
Weather was perfect, I'll try again tomorrow.

Hope you had a better day!
Leave a comment From:MrDaveyGieFlat are from the evil empire.

mrbill:
I tried that tire one more time, the tire I was going to burn, now I will definitely burn it, may post a picture.
It got me to thinking maybe I'll burn several items that I've purchased that turned out to be sh_t, like a pair of cycling shorts, this could be a whole new website, got anything you want to burn, send me a pic.
It won't burn, no problem, we'll get out the old Sledge Hammer, that should do it.



No ride today, had chores to do around the Rancho and it was about time for a rest day.
It wasn't easy with the weather like it was, perfect for riding, I will be out there tomorrow and Saturday, taking advantage of our False Spring.


My current read; "It Was On Fire When I Lay Down On It", by Robert Fulghum, lots of entertaining thoughts on different subjects, he also wrote, "All I Really need to Know I learned In Kindergarten."



We had another good day for riding, mostly Sun, 60 deg and medium wind.
I did my lottery loop, didn't win the lottery, guess that's why I'm here and not in Austin gettin my 18 million, could have used the money.
Good ride, no dogs and not much traffic on this particular route.
Hard to believe but it's supposed to be about 68 deg here Saturday, looking for a good ride.


*********



*********

If you know anything about Rasmussen's past problems, you should get a kick out of this one


Leave a comment From:MrDaveyGiegeepers, I forgot what 60 some degrees feels like.

mrbill:
It feels Good!! Hope you get some soon.



Woke today with a little scratch in my throat, hope it goes away, wasn't feeling 100%, but the sun was out so I wanted to ride.

I started to leave my "Bug Spray" at home but at the last minute I told Teresa that I had better take it or surly "Bad Boxer" would be waiting for me.

I've had some folks ask about how good this works, so far all I can say is, "it works so good all you have to do is have a can on you and you want have any problems with dogs, you don't even have to spray it.
I did have one dog who was slightly interested, only slightly because I had got him before with "Pepper Spray", and by the time I got my spray out and turned to shoot, he was backing off, so just missed him.

I'm going to run a test, the next time I'm headed by Boxers I'm going to leave my spray at home and see if he appears, I'm guessing he will, surely the Ignorant Dog Owner hasn't taken pity on me and got rid of the dog, heck, he probably enjoys it as much as the Dog.

So on my ride today, no problem with dogs, the only problem was Wind, and we all know that can be a problem.
On my way to town I thought to myself, maybe this throat will work out alright, I don't feel to bad and I seem to be clicking along.
Once I got to Linden and started my trip back to the house, I was headed directly into the wind, hey, I'm not feeling that great, so I just got me a steady pace going and pedaled on to the house.

I guess I'd say today's ride was medium fun, don't like the wind no matter how I try to lie to myself.

Tomorrow's supposed to be a really nice day, hope the throat is better or at least not worse, would like to get in a ride, and enjoy it.



**********

I found this over at
Bicykel.com
Really funny




I bet Lance loves this one!

Thanks to everyone for stopping by.






Today turned out to be a nice day for a bike ride, the Sun was out and little wind, a bit cool at 50 deg but nice as soon as I started up my first hill.
I rode my Lisa Loop, a 25 mile route mainly on the backroads to Lisa's house, Teresa's daughter, and back.
Looks like I got lucky, as soon as my ride was over the clouds started rolling in, no rain, just some clouds.

The big news this morning in Cycling is the possiblity of Contador being banned for one year and losing his yellow jersey from last years Tour de France, doesn't look good.
Contador has said that he would quit if suspended, I doubt it, we'll see, better quit eating contaminated meat.
Lance breathes a sigh of relief, at least the pressure is off me for a bit.

Finished up my day with my current read, "The Third Twin" by Ken Follett, an interesting and enjoyable read, concerning Genetics, Nature vs Nurture, engineering the perfect race, scary stuff.


**********

I saw this posted on Facebook and I couldn't resist,
After years in Construction, I can relate



not that that would be me on the "scissor lift"
Leave a comment From:MrDaveyGieGood thing for the police he didn't take off, those scissors lift are hard to catch.

mrbill:
I don't think Steve was thinking clearly, that would have been funny.



Today's weather wasn't the best for riding but could have been a lot worse.
As I was getting ready to ride the skies kept getting darker, and I was trying to decide if I could beat the rain, I finally decided to go for it, it wasn't like I was going to work or something.
I did my loop over the mountain to Carterville and back, only ended up getting a few sprinkles, was really pretty nice, the deer were also out enjoying the day.

I decided that today I was going to get that damn "Boxer", the attack dog that always goes after me, I've had it.
The last time I rode by him I think he may have got my rear tire in his mouth, the rear end of my bike actually jumped and moved about a half inch to the side, of course he may have just bumped me, having a little fun, yeah, well I decided today I was going to have some fun.
I actually got this idea from the Police, the "Raid, Wasp and Hornet Spray", the cop told me that if you spray them good they'll lose their hair and possilbly even blind them, this sounded a bit extreme at the time but I've had it, I'll try not to get it in his eyes.


Ready for "Bad Boxer"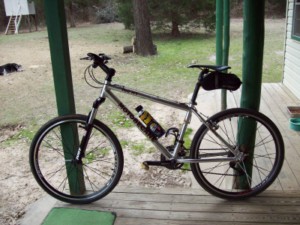 How do they know?

The Boxer is hungry, he always chases me, he never fails, UNTIL I bring the "Wasp and Hornet Spray", he didn't show, rode by twice, he never showed and I was also going to get another dog, he didn't show either, How do they know?

Be sure and don't reach down thinking your getting your water bottle and get the Wasp and Hornet Spray, you might lose your voice, go blind or lose your hair.






Today was a day made for Bicycles, fifty degrees, full sun and light winds, Big Fun.
After the puppy had a day of sleep he was ready to ride.


It was Beautiful out there, and I was too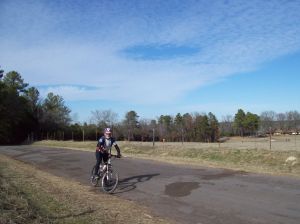 This is Texas, so have to have a pic of some cows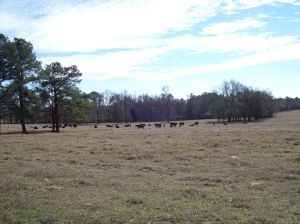 "Dump Hill", this is the closet you can get to jumping out of an airplane on your bicycle, you really get to flying, and it rough and there are a couple of turns at the bottom and hopefully no traffic, really exhilarating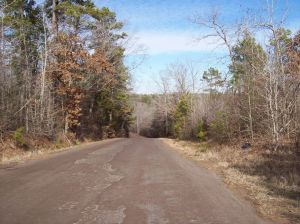 mrbill, standing in the door, getting ready to jump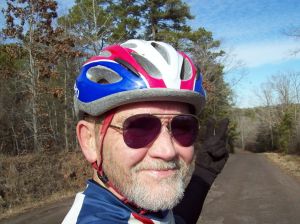 Really enjoyed my ride today, let me write a small Japanese Haiku to express it

Big Sun
Big Fun
I won



**********



After my ride got to visit with the Grand kids, always a good time.
We played some soccer and then Lexy was asking how I took pictures on my ride so I showed her how to set the timer and take a pic, this was the result




I hope everyone had a great day, mine was fine.



Leave a comment From:TomNice! Very Nice!








I guess I'm entering my second childhood.
You can watch a young puppy or child, they'll run and play and run and play and then when their wore out they just lay down wherever they may be and sleep, rest.
I've been riding and playing and riding and playing, then yesterday I laid down and got me some rest, read and rest, just like a child.
Hopefully like the puppy I'll be full of energy and ready to go again tomorrow.



**********



In the reading department, I'm now reading "On the Narrow Road" (journey into a lost Japan) by Lesley Downer.
Very interesting, even got me into Google Earth to check out some of the deep North country of Japan.



**********

One of my all time favorites, Tom Boonen
The old Quick-Step Train was a thing of beauty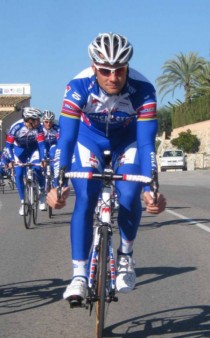 Tom's had his problems in the last couple of years but haven't we all, hope good things come his way in 2011,
thanks to "CyclingNews.com" for the photo and article.



Leave a comment From:TomI'd love to be able to sleep like that. My problem now days is if I don't ride / workout I can't sleep.

mrbill:
Maybe it gets easier with age, hum.








Today was misty, cool and not very favorable for riding so I opted to ride indoors.

Since I had my VCR hooked up I looked thru my tapes and found the one of "Landis's" last spectacular ride up the mountain, since he has just decided to call it quits I thought it only fitting to watch this video.
The same thing struck me as it did when I watched it live, he sure was drinking a lot, at the time I thought maybe he was trying the old water trick of hiding drugs, what do you know, but he didn't, that's what he said, no, that's right, he said he did, oh hell, I'm confused, I think he is too, but for some strange reason, I still like Floyd.
It's a tuff world out there and some have a tuff time with it.

I haven't finished it yet, an hour on the rack was all I could take, I didn't have any "Testosterone".

Don't know what the weather holds for tomorrow, but I might possibly get to see Landis's blast up the mountain, I think he screwed up by looking TOO good, I never looked that good climbing a mountain.


**********

Everyone needs to read this book


by Kahlil Gibran
Leave a comment From:MrDaveyGieYes, I like Landis too. Certain things that he has done I don't like. But he has got bicycing guts. Lance however is one of my heros. Yeap. I know Lance has polarized the bicycling community. There is a large framed picture of Lance in my dining room. I put it up the same week my ex left in 2001, and there it remains today. :-)

mrbill:
I've got several of Lance's posters, I wanted to put one up in the living room, do I have to wait for Teresa to leave?
They just don't understand.



Today was Big Fun, the sun was out and it was 50 deg and I was out on my bike.
I rode my mountain bike and I actually rode the same road I crashed on last week, I liked it a lot better dry, I didn't go down.
On the backroads my only obstacle, was this lady, and she was friendly, an African Boer Goat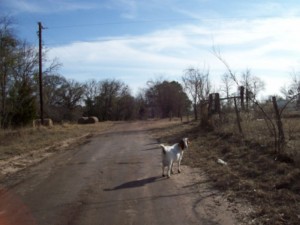 Don't buy this tire!!


Leave a comment From:MrDaveyGieI Think I'd love to just get lost and pedal those roads.

mrbill:
Come on down, and good luck with the knee



It was really nice to get back on the bike and get in some road miles.
I did my High School loop, had the wind at my back on the way out and rode against it coming home.
The Sun acutally broke out at 14.5 miles, it was a very welcome site.

Everything was going great until about 300 yards from the house and then I flated, Never, Never buy a Kenda Caliente Tire, I'm going to burn that sucker.
I've put on thousands of tires over the years but never have I had the trouble with a tire that I've had with this one, pure dodo.
Leave a comment From:MrDaveyGieYup, not'n worse then a flat to break the flow of the ride. Some tires sure seem to ride with less flats then others. Oh and send some warm up here please, -12 F below tomorrow

mrbill:
I too hate flats, especially on new tires, a pinch problem, I really wish I could warm yall up, -12 just ain't right

From: NickI have had a ton of trouble with Kenda tires in the past. Lots of pinch plats on MTB and BMX.

mrbill:
I've had some good luck with Kenda but this particular tire is the shits, I went thru about 3 tubes and two rides and flated both times. I never seen a tire so tight, broke and bent tire tools, I'm burning the sucker.



Depressing weather, we need Sun, but I'm not going to get carried away because I do realize we need the rain.

I managed to get the VCR going in the shop so now I can watch some of my old TDF and Giro videos.
I did manage to ride about 30 minutes on my trainer yesterday, hopefully the Sun will return someday and I'll venture out for a ride on the roads, sounds like fun.

I was pleased to see Robbie McEwen took 3rd in the first stage of the "Santos Tour Down Under."

Will ride today, hopefully outdoors.

Landis has Officially retired, I know a lot of folks are going to be sad about that, sad finish to a medium career.



The rain melted the last of our snow the only problem is, rain is no better than slush to ride in.
I rode the trainer for half an hour today, hopefully sun tomorrow but doesn't look likely, if not, more indoor time.
I'm trying to get my VCR hooked up in the shop where I can watch some of my old TDF movies, may have to get the Grand Kid, 6 yrs old, to come and help me.
Need Sun



Today's weather didn't turn out as originally expected, no Sun and nasty, depressing.
I had some things to take care of in the morning and was hoping for Sun i n the afternoon.
No Sun, so I decided to ride my trainer in the shop instead of venturing out into the nasty weather and nasty roads.
I got in about 30 minutes or 10 miles, most folks refer to the Trainer as the "Rack", and it doesn't surprise me, really boring, hard to get up for, but the good news is, I didn't fall over and bust my Arse.

Tomorrow's weather isn't looking much better, so may be riding inside again, got to get my indoor riding area fixed up, maybe a VCR so I can watch some of my old TDF tapes, I was hoping I could ride outside all winter, but those wet days when it's cool just aren't very inviting.



Todays ride was "Little Fun", the Ice decided to teach mrbill a lesson in respect.

It was a nice day, our first day above freezing in a while so I was looking forward to my ride.
It was only 40 deg but with full sun it was beautiful out so I got on my cold weather gear and headed out.
At first I was on the backroads and in the shaded areas there was still Ice on the road, totally covered in places, so I took it easy and finally made it to 995, a main county road.
Here's a picture I took as soon as I hit 995, looking out toward Union Mtn in the distance.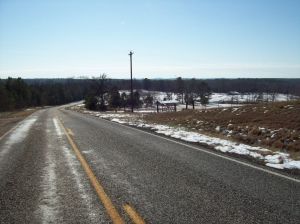 Like I said I thought I was thru the worst of the Ice but as I headed down 995 I saw that there was still patches of Ice, but by now mrbill was an expert on Ice, this being my second Ice ride.



Here's the spot where it happened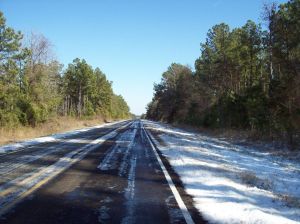 As you can see in the photo there are some dry spots and some Ice, I looked up ahead and saw that my lane was completely iced, so mrbill, expert Ice Rider, decides to change lanes, Big Mistake.
Cocky mrbill attempts lane change, just a small section of ice to cross, it was quick, felt like a Sumo Wrestler picked me up and slammed me to the pavement.
As I lay there in the middle of the highway on the Ice, I suddenly realized I was in pain, I was moaning, might have said a curse word but I didn't cry, well maybe a little, but no one saw me so it doesn't count.
I've taken some bad falls before, the first thing you do is start moving things to make sure nothings broke, my left hip hurt like crazy, that was the main point of contact.
I thought, this must be what MrDaveyGie means by "going down hard," then I thought about my cell phone and calling Teresa for a sag home, but on second thought I decided to mount that horse and ride on, if possible.
I got on the bike, boy my hip hurts, I was looking at Ice, but you can bet your sweet ass I learned respect, I stayed on the dry patches and no lane changes, and mighty slow thru the Icey patches, with feet unclipped, yes mucho respecto.
I was riding and moaning and my butt hurt but I kept going saying prayers thru Icey patches, the hurt eased a bit and I decided I probably hadn't broke anything, but was going to be a bit sore.

It's funny as I was riding I noticed that my back, which had been acting up before my ride wasn't bothering me at all, Pain Transference, I've experienced this before, but I don't recommend it, or did I just realign my back, not sure, but now my back is fine, but my butt is sore.

I'll be out there tomorrow, it's supposed to be about 46 deg and Sun but mrbill will be riding with mucho respecto for "Ice," man I'll be glad when this white stuff is gone and that clear frozen liquid stuff too.

Not long after I got home, Robin came over with the Grand kids, they were full of energy and bugging me to death, I even put a piece of Duct Tape on Ashlynn's mouth when she wouldn't be quiet, no, this is not child abuse.
I finally decided I had to get the kids outside and burn some of their excess energy, so we took the dogs around the trail and of course this meant some snow ball fights, running and generally having a good time.

The Grand kids left and I had almost forgot about my wreck until I sat on the couch, darn, my Butt is sore, I guess even "Expert Ice Riders" take a fall now and then, but I'm getting to old for these falls, I'm sticking to dry pavement.

*******

My wife was hinting about what she wanted for our upcoming anniversary.
She said, "I want something shiny that goes from 0 to over 150 in about 3 seconds."

I bought her a bathroom scale.

And that's how the fight started......



Leave a commentFrom:MrDaveyGie Owieeeee, Mr. Bill. Those 'ice slams' are something else. We are lucky when we escape and can mount our steed and still ride away. I sure hope we both have had our last for the year. And we ride on. Good job. Oh, btw, I recieved your book, thank you. I read the first 4 chapters and am now curious at where this is going. I just need some sit time to read.
Peace.
Dave

mrbill:
I have thought about you out there alone, especially at night, hope you have a cell phone and don't get out of range
Hope you enjoy the book, you see I'll read almost anything, hope you enjoy








No ride today, just to messy and cold.
We didn't get to freezing again today, 31 degrees for the high.
I started to ride and then I thought it just wasn't worth it, all the getting dressed, getting undressed and then all the slushy mess on me and my bike, all for 4 to 10 miles, I decided to opt for another drier day.

Teresa expressed our feelings about the snow that's still on the ground around here when she said, "I just wish we could look outside and see dead grass, not all this white stuff," yep, that sums it up.



********



In the reading department I finished "Don't Stand to Close to a Naked Man," by Tim Allen.
I really enjoyed this book, it was fun, my kind of humor, saying what is not supposed to be said, but what everyone is thinking.

As I said previously-but apparently can't repeat often enough-for me, going to a strip club is like going to a reataurant where I can't eat the food. They just bring by big plates of steamed vegetables and beef, and go, "Hey! Don't tough that! You want that to sit down next to you? That's another five bucks. You want me to set it right in front of you and undulate the thing? Twelve fifty. For twenty dollars, I'll set it in your lap."

I've now started on "A Place Called Freedom" by Ken Follett, just getting started but looks like it will be a good one.



********



I sat here drooling over this one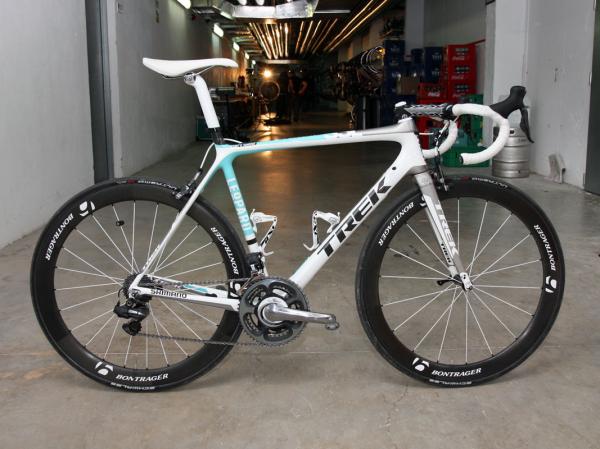 What would it be like to ride a bike like this, I'll probably never know.
Hey Andy, when your thru with this bike how about gifting it to me, yeah, it's alright if it's got some scratches and dings, I'm not particular, what a bike.



********

My next ride
5, February, 2011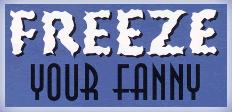 Make this ride, it's a good one!!!
Leave a comment From:TomNice Bike! Were you saying something about strip clubs? The bike distracted me.

mrbill:
good one Tom, you've really got it bad

From:MrDaveyGieAny rides a sweeeet ride.

mrbill:
I agree Dave except for when you bust your Arse



I can hardly believe it myself but I took a bike ride today, it was 29 degrees and a good part of my roads were frozen.
Sitting in the house it looked so nice outside, full sun, I was getting cabin fever so I told Teresa that I was going for a bike ride, yep, she said, "Your Crazy", that's alright, I've heard that before.
It looks so nice I can't believe it's only 29 degrees, I keep going out to look at the thermometer, yep, 29.
I start getting dressed, let me see, I'll wear this and this and this, you get the picture, finally I was ready to ride.

It just didn't seem right when I mounted my bike and rode off thru the snow in the yard, it isn't supossed to be like this in Texas.

I start off down my black top road and then I run up on this

A little Ice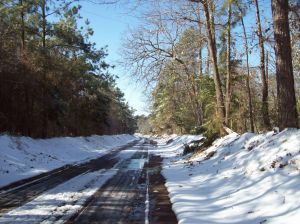 Slick tires are probably not the best option for this kind of riding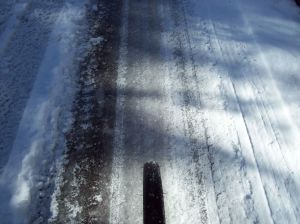 Then things got serious, and of course this solid Ice section was right where the "Bulldog" lives, why does that always happen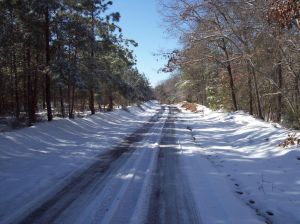 A rare photo of mrbill in his bike helmet with snow in the background, also in the background by my right temple that the flag is standing straight out, not good when it's 29 degrees.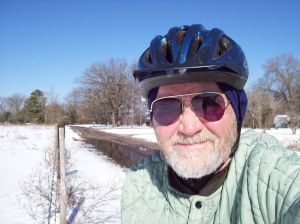 So after this last picture I head for the casa and warmth.

I did pretty good but I could have used some of those chemical warmers in my gloves and shoes, just to damn chilly, hands suffered the worst.

I've come to the conclusion that no one really likes to ride in these conditions, I don't care what they say, it's only because they have no other option.

It takes forever to get ready to go and then when you get home your bike is a mess and then it takes a while to thaw and take everything off, what a hassel and all this trouble for 4 miles, yep, 4 miles.
This snow and ice is really putting a damper on my mileage, the last two days I've totalled 4 miles and 70 feet, not good.

I really hope Spring comes early to my friends in the North Country, I feel their pain.






Our snow is still here and we're ready for it to leave.
I did manage to get out for a SHORT ride, just to experience it, I've got a whole new admiration for folks who ride in this white stuff.
It's a real workout riding in snow that's not packed, definitely not my thing, packed snow is a bit better but still not much to a Texas boys liking.

With our high temps barely above freezing it looks like this snow may be around for a couple of days, not good.



My "Snow Ride"




and that's it, all 70 feet of it, and I was winded.
I hate to admit it but I may not be able to hang with those animals in the North Country, snow is tuff riding, not to mention cold and wet.



********

I can relate to this, nice tunes too.
From: http://adrenalinfeed.com/29



********



In the book department I finished reading "A Dog in a Hat" by Joe Parkin. I really believe any cyclist would like this book, it got me looking for my old "Hairnet Helmet", couldn't find it, wanted to wear it to my next ride, made me even think about cleaning up some of my old trophies, got them in the same time frame as this book was written about, oh, the good old days.

I'm now reading "Don't stand too Close to a Naked Man" by Tim Allen, in a word, Funny.






Wha Happan, Grasshopper?

I didn't ride today, Duh.

What is this stuff?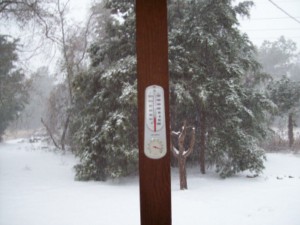 I'll never learn to keep my mouth shut, I mentioned about a week ago how boring our weather was with 50 deg and Sun.



********



I've just heard from a friend in central

Minnesota. He says it has been snowing heavily for three days now. His

wife has done nothing but stare through the window. If it doesn't stop

soon he'll probably have to let her in.



Leave a comment From:MrDaveyGieNow I don't care who you are, that was darn funny.

mrbill:
MrDaveyGie, snow isn't funny

From: Wilma in WV

Katherine Hepburn was the best! My favorite film is "The African Queen." In my estimation, when two actors (KH and Humphrey Bogart) can carry a whole film almost by themselves and when one watches it over and over, it makes for an excellent film.
I just found your blog when you commented on the Vogels trip.

mrbill:
"The African Queen", a true classic as is Katherine Hepburn.
I do love to travel and do enjoy keeping up with the Vogels.
Thanks for stopping by








A medium day today. I managed to get the tire fixed on my road bike, I made it about 3 miles down the road and it flated.
I'll try to fix it today for the 100th time and if that doesn't work, I'll burn it.
I called Teresa and she came and got me then I got on my Mountain bike and made my lottery loop, didn't feel real spunky today, maybe a day off the bike tomorrow.

I finished reading "A Dog in a Hat" by Joe Parkin, I think most cyclist would enjoy this book, it made me start looking for my old hairnet helmet and I may even dust off the old trophies.


********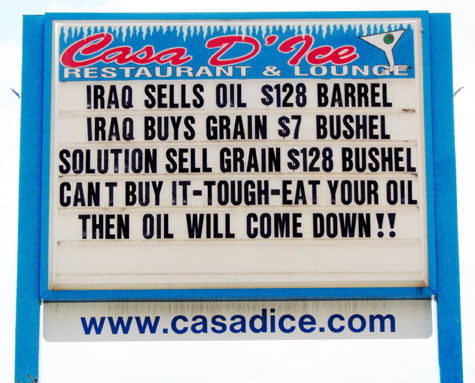 Nice ride today, did a Linden loop but a took a different route on the way to town, thru a nice little valley, enjoyable.
The weather was fine, 58 deg, just a bit cool in the shadows when my speed exceeded 30 mph, so I tried to keep my speeed down to around 14 to 15 mph, it worked.

I didn't meet any interesting folks out there today but it was "Big Fun".

After my ride I decided to attempt putting my tire, "Kenda Caliente" on my road bike, I think this will make try NO. 5, I don't have much faith and I'm wondering how much more abuse this tire can take.
I fail one more time, that's it, darn it, I've got to find me some more tire tools, I go to the shop and, I think, hey maybe there's something in that new toolbox full of new tools that I purhased.
I start looking thru tools and I run upon the long metal bars, start looking at them and, Whallah, I believe these are "Super Duper Tire Tools". I head to the house break down the tire, no problem with these tools, insert new tube, install tire.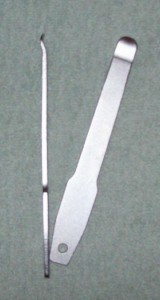 Looks like an Old Dog learnt a new trick, If you don't have a set of these tire irons for tire installation around the house, get you some, they'll save you time, cursing, sweating and keep you from making yourself feel like an idiot.

Might try my Centurion tomorrow with my new tires, if I flat, I'm on the Cell Phone, no changing these babies on the road.






A good day today, got some things done around "Rancho Loco" and then had me a bicycle ride.
I took my Mtn Bike and did my Janice loop, 23 miles, got to visit with Janice, the 4 dogs, Minnie, Mickie, Molly and Happy and Teresa was also there visiting.
The conditions were good, 58 deg and partly Sun, it got a bit cool in the shade when pedaling into that NW wind.
A good ride, "Big Fun".


********

Try this oneOpen Door



Today was "Big Fun", did my hilly Club Lake Lottery ride, twenty six miles with plenty of hills, one of my favorite loops.
This is one of my more scenic loops, I especially like Club Lake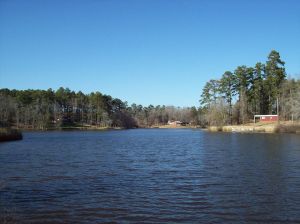 And then the other side of the road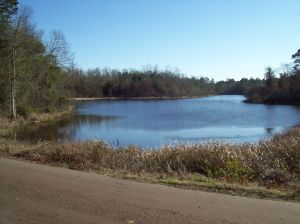 The Cass County Courthouse Restoration update, was supposed to be finished by Jan 31 but has been extended to late March or first of April.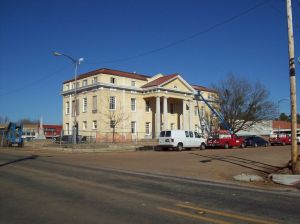 And then passing by the Courthouse I spot this Gentleman with his "Pull Cart"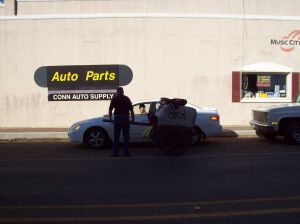 I just had to find out more so I crossed the street and introduced myself to "Mark Charliecorn", what an interesting character.
There's no way I could remember all the info I got from Mark and put it down here, many interesting facts.
Mark is originally from North Dakota and now he just travels around, walking and pulling his Cart.
Mark is an Portrait Artist and that is one way he makes some money to subsidize his travels, his Cart is a work of art itself, I was amazed.
He estimated the value of the Cart at about 10,000 dollars and I believe it.
I got to looking at the wheels, 26 inch bicycle tires but the wheels themselves are hand built and they were trued in California by a friend and the machine used was actually used to do some work for NASA.
I also liked the brake setup, you can just make out the brake levers on the Bar he is holding, a really unique setup.
Mark carries everything he needs and always camps out, and he has more stories then a Library.
I told him he must have some pretty good shoes, being that he has walked many thousands of miles since I think 1992, he says the cheap shoes work fine, then he showed me his shoes which were just about gone, he did say that is was time for a new pair, felt a little discomfort this morning.
I offered for him to camp out at "Rancho Loco" and he said he was interested as he did need a couple days of rest.
He then straightened up a bit and made a little move and then stated that he had problems with his back.
Seems that when he was a little boy a firecracker exploded in this back, he thinks that the source of his back pain, he went to doctors but they found nothing wrong but did give him an open prescription for a couple of pretty stout painkillers, I'm starting to wonder a bit now about the authenticity of everything I'm hearing, but I'm still enjoying the conversation.
He gets out a tablet and I write the directions to my place for him. It's about 6.5 miles from where we are, he says it'll take him about 2.5 hrs to get there, I tell him that is fine and we'll be waiting for him.
I'm going a different direction, looping thru the bottoms, and he'll be going straight up Hwy 8, so that's the last time I see Mark Charliecorn, I'm not sure about that last name, I should have had him write it down, but my Brain wasn't working 100% since I'd just used up some oxygen on Club Lake Road.
He remarked on his peculiar name, said it was french and when he looked it up, it meant, "Man with a Cart", now there's a Grand Coincidence for you.

Before I left town I phoned Teresa to let her know that we might have a guest camping out at our place, she was fine with it.
After I arrived home I waited about 2 hours and then decided to go check on him, I didn't see him, and I'm thinking did all this really happen, it did, I've got the pictures.
Actually I knew he was planning on going another route, Hwy 11, and that he might just stick to his original plan, I guess he did.
In the first picture you can see Mark talking to a Gentleman in a car, he may have went to his place, he is a local artist, a Mr.Attaway, who did the Town Mural.

So I returned home and told Teresa that we wouldn't be having a guest after all, I was disappointed, I wanted to check the cart out a bit more and I'm always up for some interesting conversation, and Mark had some very interesting conversation, VERY.
I guess he still could show up but I doubt it, I think he was trying to get out of the hills of Cass County.

The best of Luck to you Mark, and I hope you get some new shoes soon, what an amazing character.
It was funny, I asked a stupid question, "You always walk?", Mark answers, with a smile on his face and a gleam in his eye, "No, I Levitate", I answer, "I can believe that with those meds the Doctor prescribed for you, we had a laugh.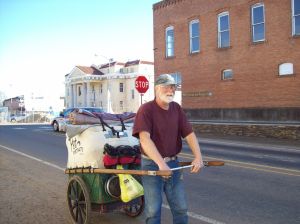 It's like I said yesterday, it's not all about the bike.
Everyone have a good day, and live it to the fullest,
and thanks for stopping by.



I had some things to do in the morning which included a trip to Marshall and returning home we stopped in Jefferson to have some Barbacue at the "Riverport."
We finally made it home around 2pm, I picked up the mail and to my delight I saw that my book, "A Dog in a Hat" by Joe Parkin had arrived.
Of course I had to immediately open the package and take a look at my book, "yeah, Darlin, I'll help with those groceries in a minute."
I got to look at the pictures before I had to bring in the rest of the groceries and I could tell this was going to be a good book.
I finished unloading groceries, then returned to my book, read the forward by Bob Roll and then told Teresa that I was going for a bike ride.
I needed to get some things done around the casa but I was ready to ride, doesn't take much to inspire me to ride my bike.

I took a short ride which took a little longer than expected due to a visit with and eighty three yr old gentleman who I stopped to talk to.
It was really an interesting visit, it turns out he's been in and out of the hospital for the last 4 months with heart problems, had a stint inserted and then had some breathing problems which now has him on oxygen for 24 hours a day.
I had met "Winston" once before when I stopped to throw rocks at one of his dogs, a strained introduction so I was pleasantly surprised today when we had such a nice visit.

I didn't realize that "Inline Skaters" skate distances of 85 miles, he has a nephew who is into this sport, the wife did 40 miles, as an old roller skatter I found this mighty impressive.
He also told me about a relative in Louisana, a lady, who is the "No 1 Shouter in the Holy Roller Church," another first for me, I cracked up at the image that formed in my head.
He also told me the Shouter's Husband worked for Terminex, he had an office job but he was too hard on the men, they all quit, so he had to go back to work.
He says the man was a real hard worker, I said that he worked so hard to stay out of the house so the "Shouter" wouldn't be shoutin at him.

I don't know how long I talked to Winston but it was very interesting and entertaining, he lives right where his Great Great Grandfather had lived in a Log Cabin and he told me a lot about the past in this area, very interesting.

So bike riding is not only for fitness, or striving to win the yellow jersey it's also about being out there and making little discoveries and some new friends, this ride was short but "Big Fun."

In the book department I finished reading "Alive in LaLa Land" by Jack Smith, a fun book about LA and lots of other things, an enjoyable read.

From: "Alive in LaLa Land"

"Who could forget Groucho as Dr. Quackinbush taking a pulse and saying, 'Either this man is dead, or my watch has stopped.'?"

It is a mark of her quality as an actress that Katharine Hepburn has had a long and glorious career in the movies, from a "Bill of Divorcement" to "On Golden Pond", and I have never even seen her navel.

It might be that the climate house-locks those writers for at least half of the year. In the South because of the heat and in the Midwest because of the freezing temperatures. What are you going to do in Minnesota and Nebraska from Nov 1rst to April 30th? - beget children, drink, hunt or write. Lots of writers do all those things. But above all they turn out novels.
(I can't believe he didn't mention cycling, humm)

Like I said I'm now reading "A Dog in a Hat", it's one of those I'll have to make myself put down so I won't finish it to quickly.


********

My favorites for 2011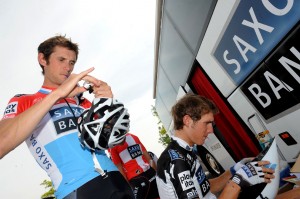 ********

Eric Clapton, Chuck Berry & Keith Richards - We We Hours




Everyone have a good one either on the bike or in a book, and thanks for stopping by.



Leave a comment From:MrDaveyGieI Like that, I do the same. Meet people on rides, interesting folks, out there walking on the trail, adds to the bike ride, is part of the riding.

mrbill:
I actually thought about you when posting this, the man with all the plants, the lady with the Hornets nest, yep, it can be Big Fun meeting the folks out there on the road.








Good ride today, Big fun, Blue skies, Sun, 56 deg and medium wind.
I rode some backroads and some county roads on my mountain bike.


Took this photo from the top of Thompsons Bluff
let the fun begin.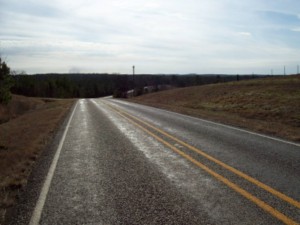 I've been feeling kind of left out, with everyone getting to ride on snow and ice, all I've got is 50 deg and Sun.
I thought about defrosting the freezer, spreading the ice on the ground and ride thru it just to see how it feels, maybe even try to slide a little bit.

I definitely getting over my New Years, I may even try to put that new tire on my road bike tomorrow, keep your fingers crossed.






Today was not a good day, I think I was still in Recovery from New Years.
I got up feeling lousy and it went downhill from there.
I decided I'd put my two new tires on my road bike.
I attempted the front wheel first, I don't think I've ever put on a tire so tight, even broke one of the plastic tire tools, why plastic, I wondered about this the first time I saw it.
By the time I got the front tire fixed I felt nauseous and was sweating profusely, Teresa said, "you might want to take a break before you try the rear wheel," did I listen, No, I set to work on the rear wheel.
Well, I never did finish that rear wheel, the first attempt I pinched the tube in two places, used up all my patches, second attempt, failed and by then I had had it, took all the pieces to the shop and road my Mountain bike.
I like Mountain bikes they don't seem to be as sensitive as road bikes and I've never had trouble changing a tire on a mountain bike.
Another thing I'll never do is try to perform any bike maintenance within the first few days after New Years, big mistake, but next year we're not going to do like last year, I promise, you might remind me next year, seems we tend to forget.

I got ready to go for a ride, I had to, the weather was perfect, 46 deg and Sun and no wind.
It's really funny I was feeling really rough but once I got on the bike and started down the road I started feeling better and I felt pretty good for my whole ride.
When I got home, had me some Arkansas Rice, watched a little football and that was it, hope tomorrow is a better day, we're not going to do that next New Years, yeah, I know I've said that before, but I'm serious, no more.



********



Aging Aunt Mildred was a 93-year-old woman who was
particularly despondent over the recent death of her
husband. She decided that she would just kill herself and
join him in death.

Thinking that it would be best to get it over with quickly,
she took out his old Army pistol and made the decision to
shoot herself in the heart, since it was badly broken in the
first place.

Not wanting to miss the vital organ and become a vegetable
and a burden to someone, she called her doctor's office to
inquire as to just exactly where the heart would be on a
woman. The doctor said, 'Your heart would be just
below your left breast'.

Later that night........ Mildred was admitted to the
hospital with a gunshot wound to her knee.



Leave a comment From:Trevor Hi Bill,
Thanks for dropping by my purpletraveller blog earlier today.
Nice to have you visit.
I've been checking out your blog and see we have a lot in common what with cycling - our ages etc etc.
I have added a link from my blog to yours and I look forward to following your cycling miles throughout the year.
Best wishes for 2011 from the UK
Trevor.

mrbill:
Thanks for stopping by and the best to you this new year.








Another year come and gone, what does the New Year hold for us, cycling, that's for sure.
My goal last year was to get a few more miles than the year before and I accomplished that, guess that will be my cycling goal again for this year.
One goal I had in mind was to make a ride with as many miles as my age, well that wouldn't be to hard right now, I actually did it this year, a 63 miler, but I got to thinkin, this isn't going to work long term, I don't think I'll feel like an 80 mile ride when I'm 80, that even sounds painful.

All in all I would have to say 2010 was a good year, hope 11 is as good or better.

I was going to Texarkana for the "Black Eyed Pea" ride today but at 10 am I was in no condition to ride a bicycle, must have got a bad bottle of Champagne or two.
I did get me in a ride about 1pm, did my lottery loop thru Linden and I felt surprisingly good, but when the ride was over, I was over.
What a day, starting at near comatose to a good bike ride and finishing up on the couch, boy am I glad the holidays are over, now, back to normal, or at least back to where I started from.
The weather is great for this time of the year, 50 deg and Sunny with a manageable wind, I'll be out there for a Sunday ride, looking forward to it after Recovery.

I didn't make any New Year Resolutions, I'll just try to be a better person, treat people better and try to make the world a better place in my small way.
On my bike rides this year I'll try not to talk so much, Alan almost crashed as I was talking to him and he lost his concentration and left the road, I'll try, it will be hard, I can't help it, I'm just socialable.
I found out this year that I'm known as "Crazy Bill" by the bike club, behind my back that is, guess I need to work on my imagine a bit, but hey, the world would be a boring place without us crazy people, say thanks for us.

Check out my "Bike Links" to the right, I really enjoy these folks, there "Bike Crazy", but there great folks and provide humor, knowledge, photos and some BS, all of which I enjoy.


Here's a photo I took on my ride today, it was really nice out on the backroads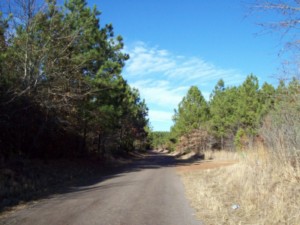 To everyone who stops by I want to wish you a Great New Year, filled with good times and good health and of course "Bike Rides."



Leave a comment From:TomHappy New Year and great riding to you, Bill.

mrbill:
Thanks Tom and the same back at you, I may just try to get half your mileage this year, I'm ahead of you so far, that may change with the weather, have a great year!