A good day today.
I didn't do Black Friday, I tried that once and that was enough but I did go to Atlanta and do a little looking and got me some books at the second hand store and a couple of gifts.
I had to run by Wally World to get a couple of things, I started to get a CD player but changed my mind, so now, since I saved fifty dollars I can buy me some tires for my Tank (Red Recumbent.)


I rode the Tank to Douglasville today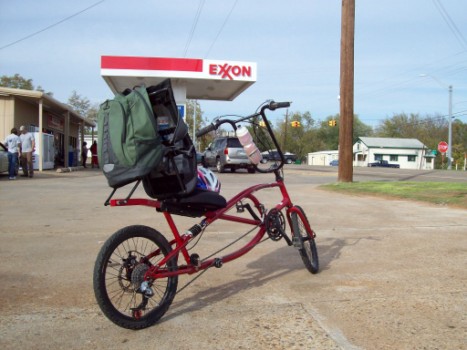 The Tank in Douglasville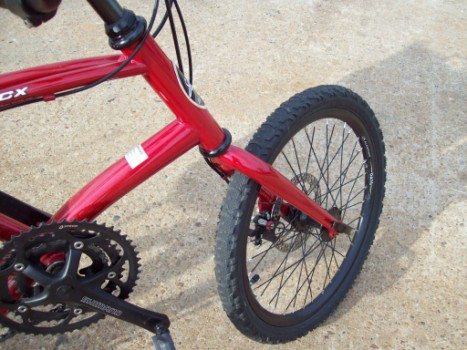 I'm ordering some tires tonight, these mud grips gotta go.



Happy Thanksgiving to Everyone, hope all have a great day.

I was going to get a chicken to cook for me and the dogs but I rode my recumbent to town yesterday and met up with Jerry Harp.
I wanted to see Jerry's new Recumbent.
We visited a while and then we rode back to my house together and visited a bit more.
To late to go the the store, for me anyways, so looks like canned dog food for the dogs, hope I'll fare a little better.



This was a perfect day for riding, a cool 62 deg, no wind and just all around beautiful, expecting another one tomorrow.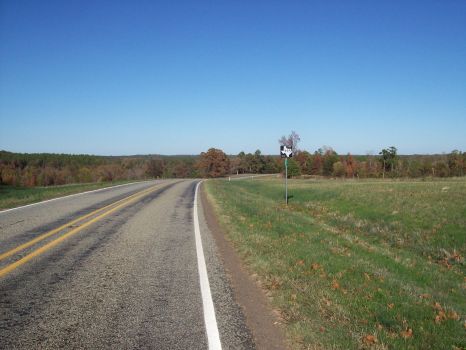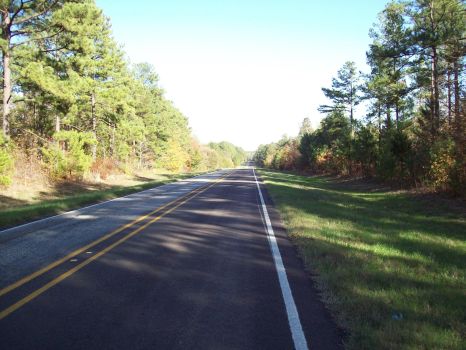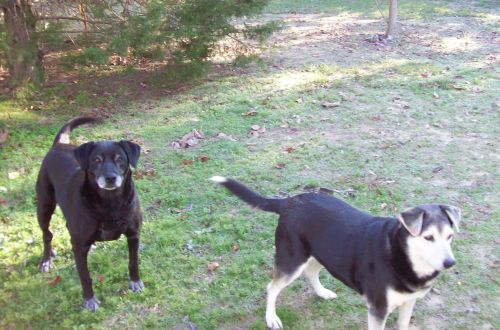 I got to ride so when I returned home I figure it's only fair that the kids get a treat too, so I took them for a walk around the trail, the highlight of their day, Killer on the left and Spunky on the right.

********

In the reading department I finished "Digital Fortress" by Dan Brown, an excellent read, a two dayer.
Interesting and entertaining, dealing with the NSA and code breaking, I reccomend it.

I've started my next book, "The Treasure Hunt Club" by Michael Scott Clifton.
A friend turned me onto this book, it was written by his neice's husband and it takes place in a town called "Pleasant Mount" which is actually a town where they live about an hour from me called "Mount Pleasant."






I managed to get me in a short ride today, kind of a dreary day, rain on and off, but we need the rain.
Our weather is in a state of change, the colors have been better than expected.
We still haven't had our freeze but it's just a matter of time.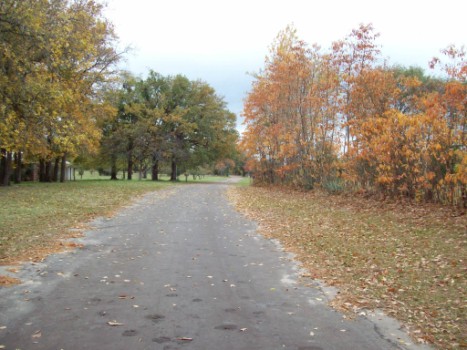 ********



I shared a bottle of my "Muscadine Wine" with a friend, it was really good.






No ride today, had some things to take care of.
Finished my business plus delivering 2 bags of green tomatoes and got home just as the rain started.
Rain, glorious rain, the best one we've had in a while, all the plants are smiling, tomatoes too.


********

Hi Neighbor
You may be crying, but I'm chuckling
Wait till you here my Hank Williams

********





No energy today, had to force myself to get off the couch, it seems that when you pass 60 this happens a bit more often.
I did get up and go for a ride, yes, it did help, I feel better now.

Air Conditioning on 14 Nov, yep it's been that kind of year.

The weather is a changing, should rain tomorrow, I'll try to get in a ride before the rain, can't ride in rain, I might melt.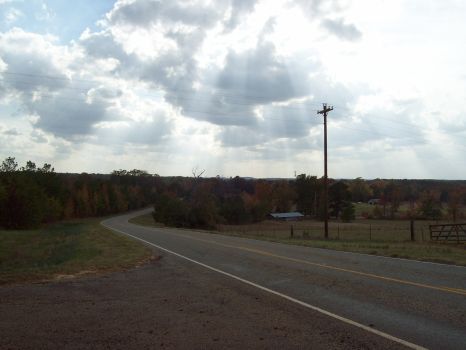 ********

In the reading department I finished "Jian" by Eric Van Lustbader and am now starting on "Digital Fortress" by Dan Brown.






Recovery Day, I didn't ride my bike, started to take a short Recumbent ride, but I resisted, I cheated the Wind.

It was close the other night, 33 deg, but my tomatoes survived, and they're makin tomatoes.

I wonder how "Fried Green Tomtoes" will go with a local wine, hum.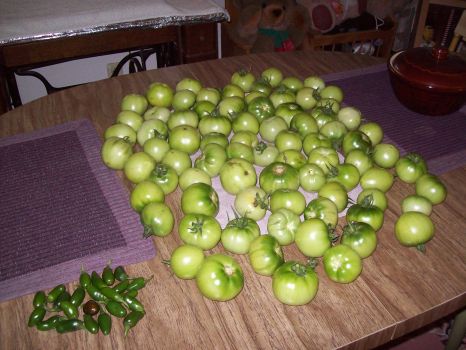 Have a nice ride.






Despite the thirty to forty mph winds I went for a ride.


I stopped an took this picture, not because I was going uphill into a 35mph wind, I was trying to show the colors, pretty nice around here right now.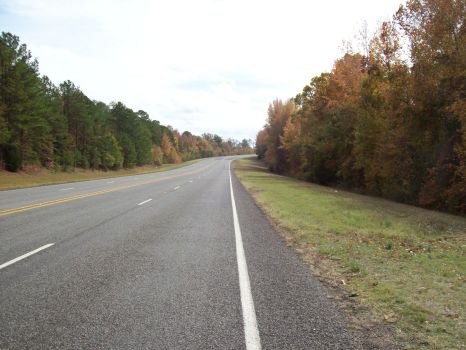 I stopped by "Music City Texas Theatre" for the "Bear Creek Benefit," I was a little late, lazy, but managed to get a couple of burgers.
You'll notice that the smoke from that cooker isn't flowing straight up!



Had a nice visit with a friend and her kids and 3 dogs.
It was funny we were sitting on that long red pipe that serves as a parking bumper when I feel something rubbing my butt, I turned and saw my friends little dog with his butt up against mine just a rubbin, I turn to Teresa and say, "feels pretty good, did you train him to do that?", which of course caused red faces and a good laugh, I like a good laugh.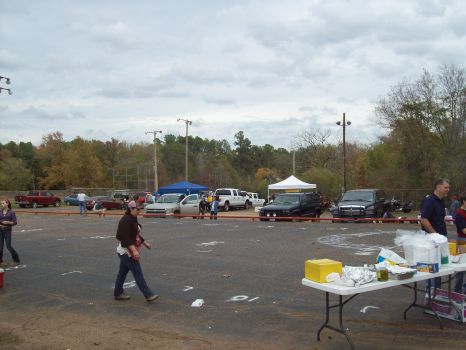 I guess it was a dog day, cause when I went into the theatre there was Richard Bowden singing a song he wrote about "Mail Order Dogs."

Another good day on the bike, I'm on a roll, hope you are too.

********

From: "Jian"

"He saw, in short, that it was pride that separated man from the animals. Pride was a sin which animals were incapable of committing."






I had a really good time on my ride today.
I've been riding by this spot for years and the last several years I've watched "O'Farrell Vineyards" slowly come into existance.
I knew they were making wine and were going to get their liscense so they could sell wine, well they got their license in September, now their officially a "Winery."



They've got a nice area outside where you can relax and have a glass of wine.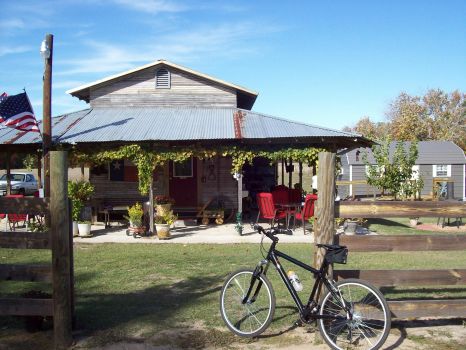 Judy proved to be an excellent hostess.
That pink liquid in the corner is "Winearita," or
An Adult Slushie, I sampled that also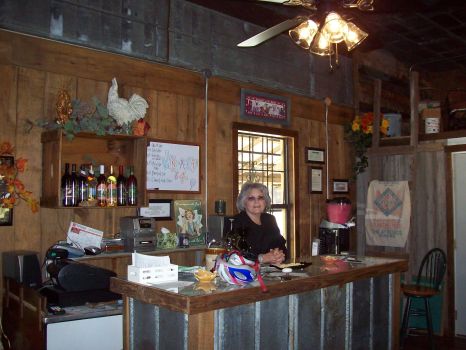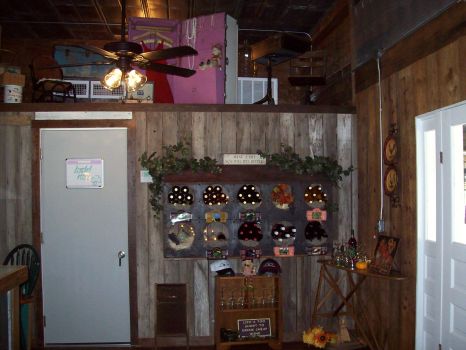 I just can't quite distinguish that taste, how about another sample, thanks.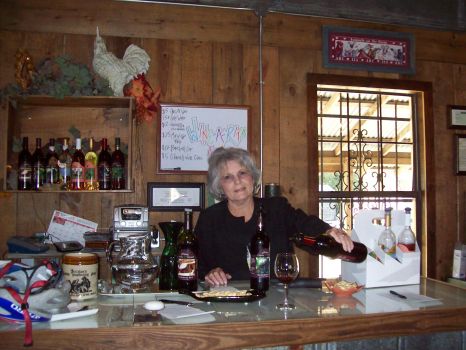 I was sold, after my ride I returned in my car and purchased four bottles.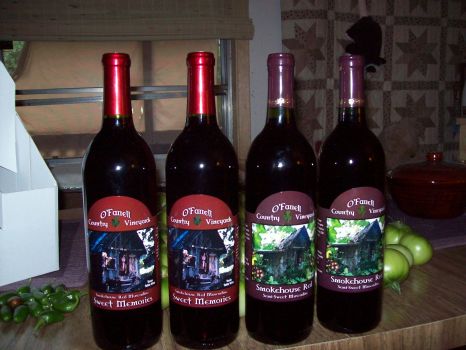 I've read about and saw advertised Bike Tours that take you from Winery to Winery, after today's experience I may have to look into one of those, Argentina would be nice.

********



"Veterans Day"

A day to honor all those who are serving and to all those who gave their all, the ultimate sacrifice.

There's a lot I could say, more than you want to know, but mainly I'd like to say THANKS.

One important note I'd like to add is, if you know someone who is returning from the front lines of Afghanistan or Iraq, encourage them to go to the VA and talk to someone about their experiences.

They have experienced things, the best and worst of humanity, things that will stay with them for all their life, and it will affect their lives.

A world without War, a beautiful dream, but unfortunately only a dream.

"Ours is not to reason why, Ours is but to do or die, into the valley of death rode the Six Hundred, stormed at with shot and shell, bravely they rode and well, into the jaws of Death into the mouth of Hell, rode the Six Hundred."



********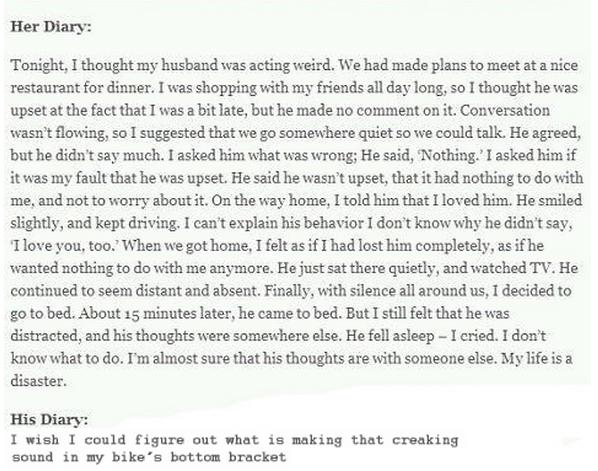 Took a ride to Linden today, on the way to town I felt like I was on a solo breakaway, bound for the finish line, on the way home I felt like I had been dropped by the Peloton, they weren't even in sight.
Yep, it was "Windy," 15 to 20 mph N wind, got some fun and some work.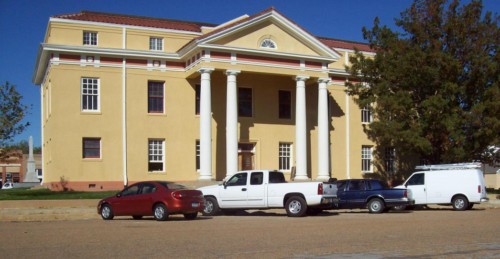 Latest update photo on the Cass County Courthouse Restoration, South view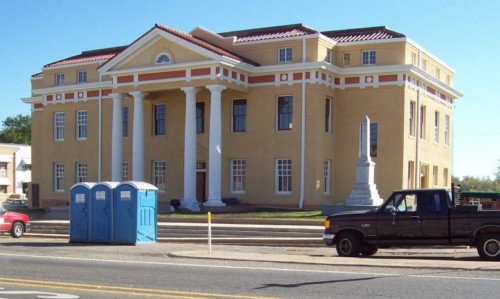 North View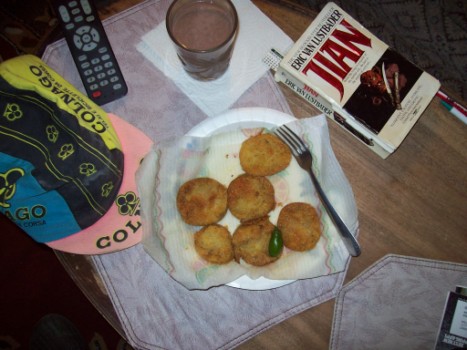 When I returned home I enjoyed some "Fried Green Tomatoes."



********

From: "Jian:"

Yumiko tousled his hair. "In Japan, we begin celebrating old age at the sixty-first birthday,

because an old proverb has it that 'Life last only Sixty years.' But, further, our calendar

gives remarkable emphasis to the sixtieth year. It is the time when one's birth signs

are repeated wholly in the new calendar. Thus we see that year as marking a kind of rebirth.

Special presents are given."






My ride up Red Hill, Red Hill, Cass Co., Tx.
It was most assurdly a nice day for riding, early that is, storms in the afternoon, windy and coool tomorrow, I love that, not.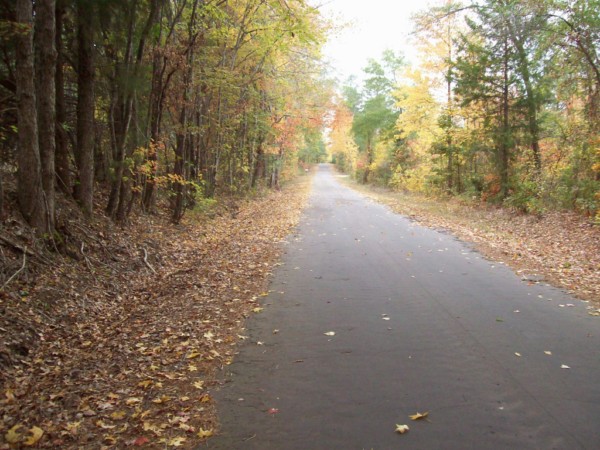 ********

A valuable piece of infromation I thought I just had to pass along.





********

From: "Jian"

Zilin smiled. " 'To be orphaned, lonely, and unworthy is what men hate most,' "he said, quoting Laotse.






Rode the bottoms yesterday on my Mtnbike. Pretty nice day, cool and cloudy, change is on the way, rain today and tonight and then cooler temps, all needed, except freezing my tomatoes and peppers.

This Saturday should be a good time, I'm going to ride a 35 mile ride around Linden, which will end at "Music City Texas Theater," they're having a benefit for the Bear Creek Fire victims, music from 10am to 6pm and 5 dollar hamburger baskets, should be fun, I'm already comitted to buy two Hamburger baskets, not riders, just friends.

The weather should be nice





********



One of my Online friends, MrDaveygie likes to bring his bikes into the house, living room, dining room and I'm sure people wonder how he gets by with this, you know, the little lady of the house.
He has had an occasional accident like a little oil on the floor, just a bit, not like the Valdez or anything but this seems to bother folks, I think it's cool, must be a really nice little lady.
Below is a picture of MrDaveyGies bike in the dining room



Nice

and here is why MrDaveyGies dining room doesn't look so bad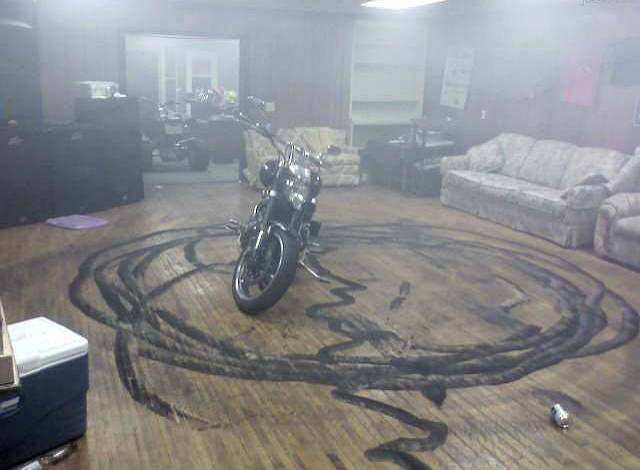 Birgit, it really could be worse.



I guess no matter how long we live we'll keep having firsts. Yesterday was my first time to experience a "Wolf Worm."
I've always had animals, mainly dogs, but cats too, expecially since I've lived in East Texas.
I've got two kittens who are almost grown, Baby and Blackie. Blackie is a Male and a couple of weeks ago he got scratched by someone, he's learning what it's going to be like being a male cat, always in and out of scrapes.
I've been watching his wound and putting some Hydrogen Peroxide on it but it seemed to be having trouble healing.
Yesterday while a friend was over I showed them Blackies wound and they said they thought a worm might be in there, I thought, Hum, maybe.
I held Blackie and proceeded to take a close look at the hole in his head just above his eye, a definite hole, I could put a little pressure around the hole and it did seem that the hole would fill up and when I'd release pressure it would open, and then I say a small black spot as the hole would fill.
I went in the house and got some tweezers, went back outside and got Blackie, and proceeded to operate.
I put a little pressure around the hole, it filled, when it did I took the tweezers and stuck them in the hole and clamped down, I pulled and to my surprise out pops a large worm, about 3/4 inches long and about 3/8 inches wide, I couldn't believe it.
I laid it on the porch and we examined it, looked like a large maggot, definitely a larvae stage for some kind of critter.

After doing away with the worm I did a little research on the Net.
It seems that the worm was a "Wolf Worm," the larvae stage of the "Bot Fly." The Bot Fly lays its eggs on a wound and then the worm develops and feeds on the host animal. When the worm reaches maturity it exits the host animal and forms a cocoon and then hatches as a Bot fly, and the cirle continues.

The worm doesn't do damage to the host, other than eating a hole in them, unless they drill into the brain or some other vital organ.
After removing the worm I dried the hole and filled it with Neosproin, which is recommended.

It took me a while to get over this one, pretty weird, Blackie was a great patient, guess he was ready to get that worm out of his head, glad people don't get these, even tho it would be kind of fun pulling them out, and life goes on.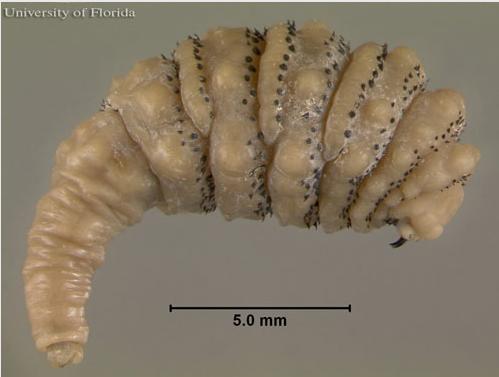 Wolf Worm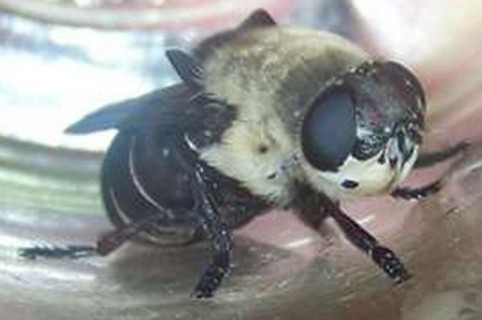 Bot Fly



So much for the Biology Lessons, I will take a Bike ride later, think it will be my 17 miler thru the bottoms, mountain bike, and yes, I'll be keeping my eyes open for Bot flys.



Leave a comment From: Darrell

Glad to see you back on computer

mrbill:
Thanks for stopping by Darrell, have a good one!

From:MrDaveyGieThat sucka is nasty, glad ya got em.

mrbill:
Blackie is glad too, already much improved, glad your still here Dave, soaking up Knowledge








Checked my comments this morning and found this one from Joe:

sorry to see you go. enjoyed your blog

Sounds like I passed, guess I did sorta, internet wise.
Thanks for stopping by Joe and also thanks for the kind words, I do hope to return on a regular basis, been dealing with some issues, life can be a real kicker at times.

Was I right or not, LSU did win, that was the biggest defensive game I've ever seen, Alabama basically blew it, and Jefferson done good.



********



In the reading department I've probably read about 30 books since I last had a book report.
Presently I'm reading "Jian" by Eric Van Lustbader, a good read if you like a little Japanese and Chinese history, always interesting to me.

It reminded Jake of the difference between fiction and reality.
"Fine sounding words," Fo Saan had once told him, "are not true. Beware the man who has honed his ability to talk; he is a liar.
On the other hand, art is truth. Art takes nothing-a blank page, a white canvas-and makes of it something affecting. Art can only be defined by the emotion it engenders in the viewer. It does not presuppose; it does not contend. Like the great seas and rivers of the world, art is one of the Lords of the Ravines. Its power stems from keeping low."



********



What happens when you ask for help with an erection lasting more than 4 hours?

Earl walked into a drug store in Kentucky and asked to talk to a male pharmacist.
The woman he was talking to said that she was the only pharmacist and as she and her sister owned the store, there were no male employees.
She then asked if she could help him.
Earl said that it was something that he would be much more comfortable discussing with a male pharmacist.
The lady pharmacist assured him that she was completely professional and whatever it was that he needed to discuss, he could be confident that she would treat him with a high level of professionalism.

Earl then agreed and began by saying, 'This is tough for me to discuss, but I get erections every day that last more than four hours.
It causes me a lot of problems and severe embarrassment, and I was wondering what you could give me for it.'

The pharmacist said, 'Just a minute, I'll talk to my sister..'

When she returned, she said,

"We discussed it at length and this is the absolute best we can do.

1/3 ownership in the store, a company pickup truck, a king size bed and $3,000 a month in living expenses.



Leave a comment mrbill:
Thanks again Joe, for the inspiration








Howdy, Howdy

Just checking to see if I still know how to edit this page.

I did get in a bike ride today, rode to Linden and back, was pretty chilly, but a whole lot better than Extreme Heat.

Todd Wells won the "Ruta de Los Conquistadores", the bike race across Costa Rica. My hats off to all who rode it, one tough race. I'd really like to make that one one of these days.

Gotta go and watch LSU beat Alabama.

Thanks for stopping by, I thought I heard an echo.