56 F, 13 C


A cool start to Christmas, 24 degs but should with sun it should warm to mid 50's or better, I will ride.

A real nice Christmas is hearing from old friends, spending some time with the Grandkids, scratching the dogs behind the ears and cooking them a chicken and of course, take a bike ride, I had a real nice Christmas.

This picture was taken on my ride yesterday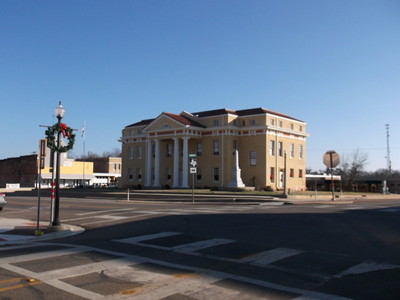 This picture was taken this morning, me opening the last of my gifts on my Advent Calendar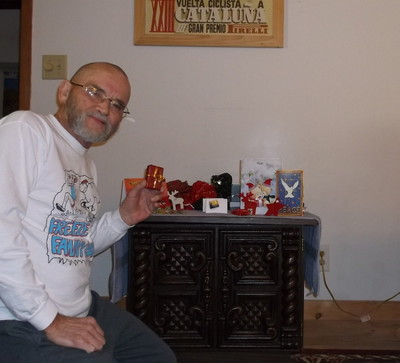 Thanks Jiri and Nicole, a really neat tradition



Everyone have a great day, I've got to get busy cookin chicken the dogs are getting restless.










50 F, 10 C


Cool again this morning, 24 deg, but should warm up nicely this afternoon to around 50 deg w/sun, I will ride.

I got in a ride yesterday after Gym and some Chinese food, it was a little cool, toes got cold, but it was nice.

I would like to wish everyone a very nice Holiday Season. I'll probably get a chicken and boil it for the dogs for Christmas and then we'll set around and sing Christmas carols, and I'm sure they'll want to sing, "How much is that doggy in the Window," one of their favorites.

***************

In the reading department I finished the last book of "The Good Soldier Svejk," a fun read, very entertaining.

At present I'm reading "Solace of Stone," by David De Wolf. I'm just getting started but it looks like it will be a good one.

Veselé Vánoce a šťastný nový rok!, to my close friends in the Czech Republic.
Leave a commentFrom:TomThanks! It's snowing on me

mrbill:
I don't know how yall do it, my toes got cold at 50 degrees

From:GeneHey Mrbill, Thanks for all the great East Texas photos this past year! Gene

mrbill:
Your very welcome Gene, thanks for stopping by, maybe I'll meet yall in person in 2014.



70 F, 21 C


Today I did a little cross training with the chain saw.
Winter is the best time for me to work in the woods so yesterday I managed to cut, clean and stack 3 trees and my neighbor came for firewood.



******************



In the reading department I'm reading book three of "The Good Soldier Svejk."

"When there is 'attention', then you must be bugging your eyes out like a tomcat does when he is shitting into chopped straw.'

Lots of crazy goodies like this in the Good Soldier Svejk.










70 F, 21 C


We're having some really nice riding weather here in NE TX.
Today Jerry and I took a ride, Sun and 70 degs, doesn't get much better.
Also went to the Gym and then had lunch at "David Beards Catfish."

All in all a good day, I hope the sun shines on you.



52 F, 11 C


Beautiful day today, rode my bike to town, met Jerry for coffee and then he rode back out to my CR with me, then he returned to town. Tomorrow after Gym Jerry and I will take a look at his stove pipe, seems to be giving him a little trouble.
Tomorrow should be a beautiful day, also hope to get in a ride.

Watching "The Story of India," a PBS film, very interesting.



46 F, 8 C


Rainy day but I did manage to accomplish a few things.
First thing I did was to put out 200 lbs of fertilizer and then it was off to the Gym.
After the gym I went for Chinese with Jerry, Becky and Dub, enjoyable lunch.
Did some reading in the afternoon.

Better days ahead.

This next link is to a site where a 60 yr old man decides to comit suicide. Jerry passed this to me and I found it intriguing, interesting and stange, but extremely well done. Martin Manley was very intelligent and you might find this interesting or not.
Martin Manley



50 F, 10 C


I had me a very productive day today.
In the morning I managed to cut down a dead tree, got it cleaned up and will call neighbor and see if he wants wood, he will, that's good for both of us.

Then in the afternoon I took a bike ride. I took speedy for a trip to Douglasville, it was a beautiful day, 50 deg and Sun, the sound of rubber on the road, nice.

Here's a pic of a nice section of road on my ride today, I'm headed South and I'm about a mile out of Red Hill, a long gradual downhill.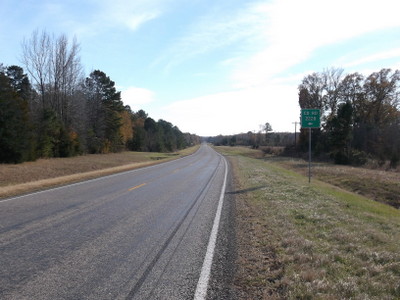 46 F, 8 C


Went to the Gym this morning then took a bike ride in the afternoon.
Today we had a filtered Sun, thin clouds but I had a ball on the road bike on a trip to Linden and back.
I met Jerry at the Truck Stop for a cup of coffee, got knowledge and then headed home.
It was about 46 deg today, felt real good once I got going.
We've got rain on Friday but other than that looks like good cycling weather ahead, I'm looking forward to it.



43 F, 6 C


Glory Hallelujah, the Sun is shining again.
After what seems like forever, the wet, icy, cloudy nasty weather is over, at least for today.

I may even take a bike ride.

Not only have we had nasty weather I managed to get a cold just as it was coming in, it hasn't been a very good week to say the least, but things are looking up.

I hope the Sun is shining where ever you are.

I did manage to get out for a ride, I took my Mtn bike on the backroads.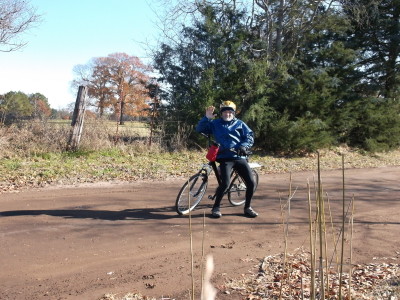 I felt great, soaking up that Sun