37 F


I wasn't going to ride when the temps are in the 30's but my Online fiends made me feel Wimpy so I ventured out for a ride.

It was 37 degrees, I did an eleven mile ride and that was enough, my toes and fingers got cold, everything else was fine. If I do more 30 deg riding I may have to get warmers for fingers and toes, two pairs of gloves and two pairs of socks wasn't enough.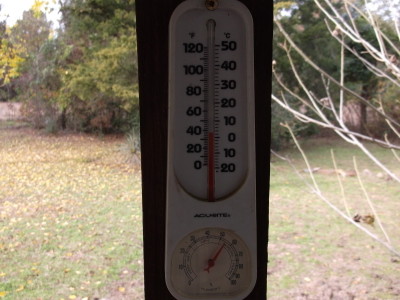 37 degrees when I left for my ride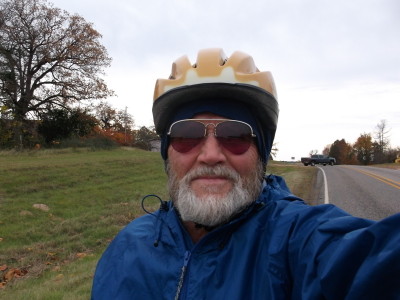 It was chilly, my toes and fingers got a bit chilly



Glad I got out for a ride, it was really nice, just got to work on fingers and toes.



**********************

I really got a kick out of this video


Hope you do to










60 F


I got in a ride yesterday, it was strange, Hot and humid, but that's all changed.
Today we have cooler temps and rain, yep, a dreary one. I may spend a little time in shop cleaning bikes, go to gym and read, sounds like a good program.


*****************

On November 30th there is a bike ride in Marshall, TX, the "Holday Bike Tour, info below.

Holiday Bike Tour


Everybody show up, Marshall puts on a good bike ride.



70 F


A beautiful day today, sunny, 70 deg and a light breeze, don't get much better.

First off I went to the gym, had a good workout and a nice visit. I skipped going out to lunch as I wanted to get home and get ready for a bike ride. I rode my 26 mile loop, the Marietta rollercoaster and then town, it felt good.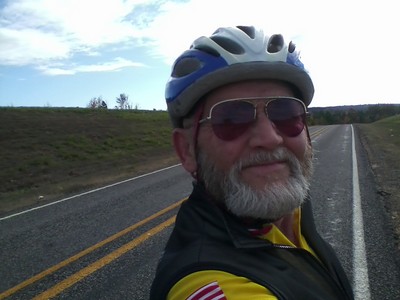 mrbill enjoying a beautiful day in NE TX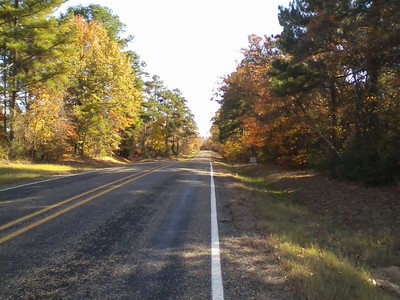 the Marietta rollercoaster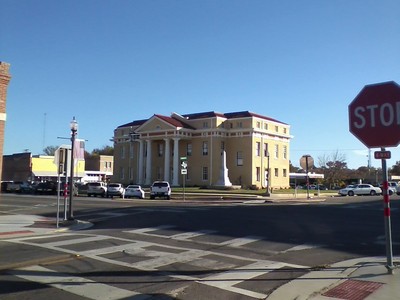 Downtown Linden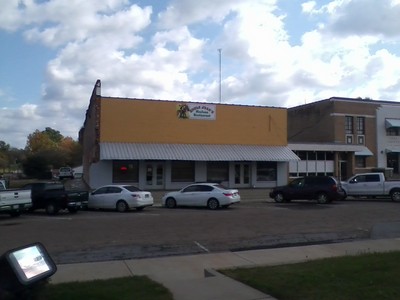 Our new Mexican restaurant on the square,
come for a ride I"ll buy your lunch.



Mark this up as a good day.










68 F


I'm behind on my site, I'm blaming it on the weather and my Internet, I have to blame it on something and surly it's not my laziness.
I have been riding some, we have had some good days but we've also had some good reading days, cloudy, dreary just downright depressing.

Yesterday I was feeling spunky and the weather was nice so I called Jerry, he was down on the couch, I told him we needed to ride, that was all he needed, we would meet up at 2pm.
We rode to Douglasville and took a break at the store. The gal at the store made Jerrys day when she said something about good looking legs, I think she was talking about me but I played along and made Jerrys day.



**********************



In the reading department I've been on a reading frenzy.
I finished "Mousetrap" by Ruth Hanka Eigner, a really good book, it just wasn't long enough, a really good read.

I've finished book two of "The Good Soldier Sevjk" and am waiting until I can borrow the next and last book of the Good Soldier Sevjk.
While I'm waiting I read the "Living the Velvet Revolution" by Sunny Merik Lockwood, a book on how to get rid of Communisum in 10 days.

Next I travelled to China with a book titled "Finding Compassion In China" by Cindie Cohagan. This was a fun read, a couple bicycling thru China, not something high on my priority list, but I did enjoy the book.

Then from China it was on to Australia in a book titled "Travels of An Ordinary Man, Australia" by Paul Elliot. Being an old backpacker myself I enjoyed this book about travelling around Australia, brought back some memories.

I'm currently reading "The Leaving of Things" by Jay Antani. I've just started this book, it's about a family moving back to India after having lived in the US. The story revolves mainly around one of the children, I think it's going to be a good one.

So I may be sitting here in the woods of East Texas but I'm managing to get in quite a bit of travelling, I just don't get the Olfactory part, and that's a big part of third world travelling.

**************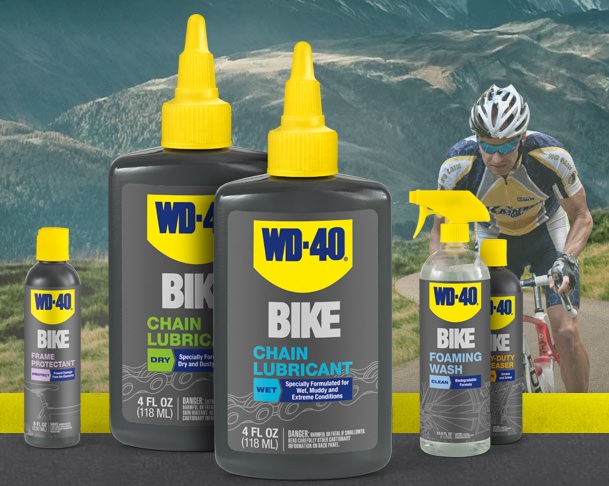 Surprise, Surprise, WD 40 now has products for Bikes
Buy the product or the stock, you can't go wrong.



48 F


I had a nice day today, Gym and a ride.

I had a nice visit, that's a big part of the gym, got my exercise done and then gave Jerry a ride home.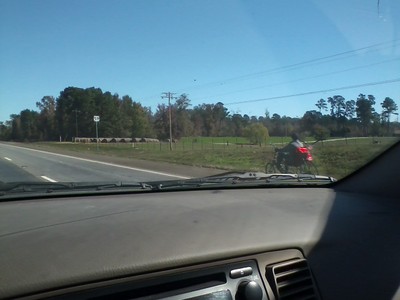 Last night it was 25 deg, our coldest night this fall, Jerry rode to gym, I did too, but I rode in car, I did my ride later, about 2pm.
It was cool, 48 deg, but with full sun it was really nice. I rode to Linden and sat in the sun on the town square and had me a half of a Milky Way.



****************



In the Reading Department I'm currently reading "Mousetrap," by Ruth Hanka Eigner.

I'm about 28 % into it and am really enjoying it.





Leave a commentFrom:TomGot up to 50 here today. It is rare that Minnesota is warmer than Texas. We'll only get a day or two more of this, then it's back into the freezer.

mrbill:
Good for you, we're supposed to start warming back up, hopefully.






70 F


A picture perfect day in NE Tx, they don't get any better, no wind, blue skies and 70 deg, I could get used to this.

I went to the gym in the morning and hurried home so I could get in a ride. I did my hill loop, got in some good work, stopped for a minute in town and then headed to casa.

While at the gym I saw Mr.Cope, our local wood sculpturist, and he asked me if I'd like to see the Blue Jay he carved, of course I said yes.
Mr.Cope is the type guy who talks to everyone and is just a great all around person I really enjoy visiting with him.


Mr.Cope with his "Blue Jay," it took him about 2 1/2 months to carve this, and he did one heck of a job.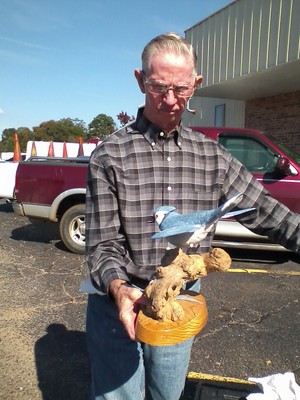 Not sure about riding the rest of the week we've got a major weather change coming, cooling down, I better get out and winterize, why do I always wait to the last minute?

It's kind of funny me talking about cooler weather and then I see this posted by my online friend from Minnesota,

"Windchill is up to 11...better head out now while it's warm."

Tom's not Normal, check his blog,
Harry Legge's Cycling Blog









70 F


Beautiful day today, made for cycling or anything else outside, 70 deg, full Sun and light breeze.

We've been having some cloudy weather so today was extra nice.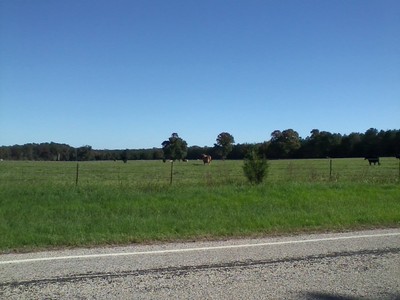 68 F


I enjoyed Saturdays ride so much I decided I'd do it again on Sunday, I got an earlier start than I thought since I forgot to set the clocks back.
The weather is just to nice not to ride, 67 deg, full sun and tolerable wind.

On my ride I ran into Jerry and a nephew walking on hwy 1841, I guess Jerry's giving up the bike and is going to be a hiker, I'll keep you posted.



68 F


Really had a good time at the "Mineola Metric Century" bike ride in Mineola.
Click image below for ride report.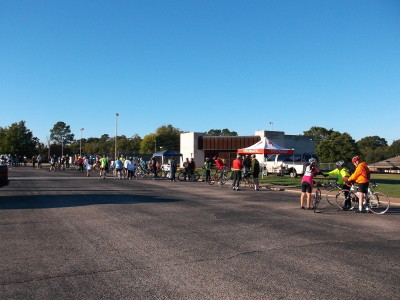 *******************

Love this photo, two of my favorites,
Robbie McEwen and Peter Sagan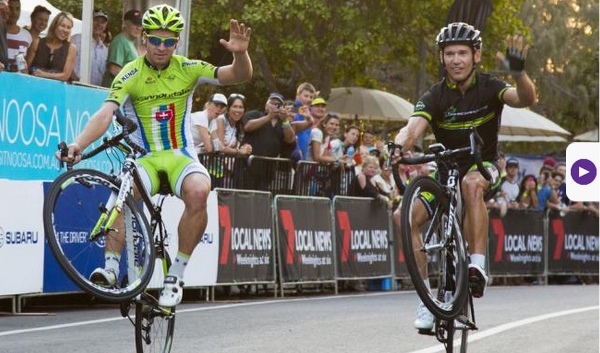 from cyclingnews.com
Leave a commentFrom:TomYou rocked it, Bill. Way to go man!

mrbill:
I had a lot of fun, like the old days.