65 F


After the storms rolled through we were left with some cooler weather, 65 deg today, felt good.
I went to the gym and then went and got fried chicken for the me and the dogs.
After we had chicken I decided to take the Mountain bike for a spin, did a short ride and it was just what I needed.

Spunky report: After the Steroid shot and Antibiotic shot Spunky got on Sunday morning she is doing remarkably well considering how she was Sunday morning. The shot is suppossed to last about a week so I'll see how she's doing on Saturday and determine if she needs to start Steroid pills I got for her.



78 F


I found out today that my best friend, Spunky, has cancer and that at best she has 3 to 6 months to live.

The old saying, "Dog, mans best friend," was never truer than with Spunky, there's never been a better creature on the planet.
Spunky came to live with me in the year 2000 with her brother Spot and she has been an indispensible part of this family ever since.

This will be a major loss for me and I'm still trying to figure out how I'm going to get along without her love and friendship.



80 F


I had a great time in Gilmer, as a matter of fact I think everyone who attended had a good time.
Conditions were just right, Sun, light wind, 80 degrees and over 2200 feet of climbing, I like that.

As usual Deborah and her family and crew put on another nice event.
It always baffales my mind why more folks don't do this ride, I think it's one of the better ones around, and I've done most of em.

Terry Spivey and Charmane Walden where there from Texarkana, Blair from Shreveport and Michael from Mount Pleasant.
It's fun meeting new folks at rides and then seeing them again at other rides.
I met Dennis on the ride, I've nicknamed him "Clip Man," he's the only guy I've ever met who admitted to falling twice because of clips an he didn't even move between falls.

So another great ride in the books, did a little bit to help the less fortunate in Guatemala and to make the world a little bit better place.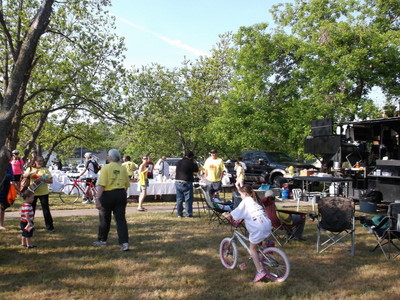 The ride meets up at Deborah's house in downtown Gilmer
neet old house built from 1913 to 1918, surrounded by Pecan trees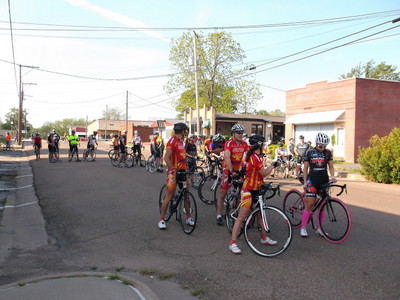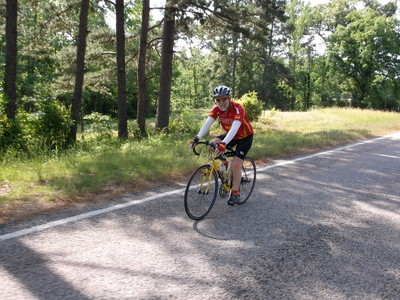 Blair, from Shreveport



Charmane, a great riding partner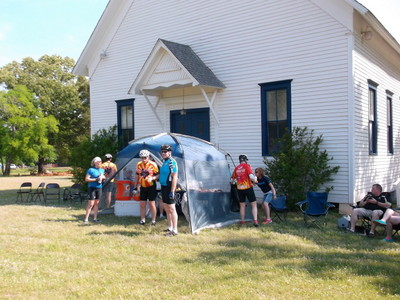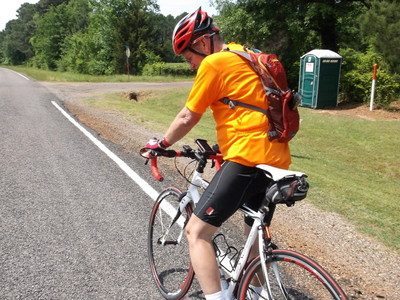 Dennis, aka "Clip Man,"
He's thinking, I hope I don't fall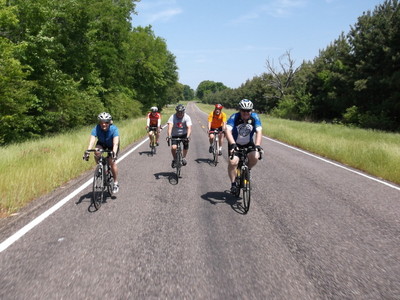 Good group, at about the 35 mile mark.



Anyone who wants to ride in Ashdown, Arkansas next Saturday we will meet at the Courthouse at 9 am, hope to see you there.









78 F


Took a ride to town and then did some work around the casa.
I'm looking forward to the bike ride in Gilmer on Saturday.



78 F


Nice day for a ride, really nice around here at present, lot's of blooming going on.
Temps are on the rise, heat in the forecast.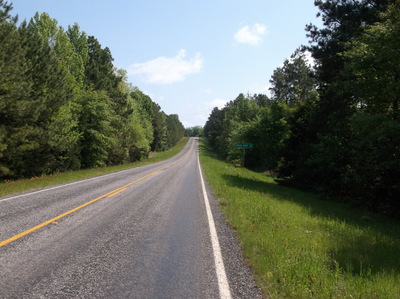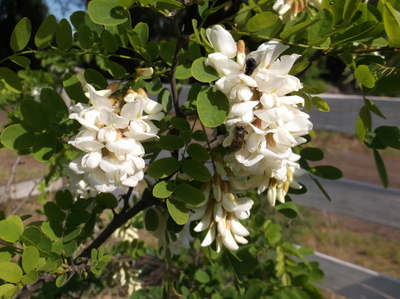 75 F


I didn't have a choice, the weather was just to nice, I had to ride.

There's a lot of color on or roads this time of the year, makes for nice riding.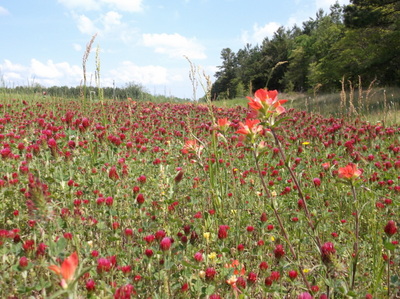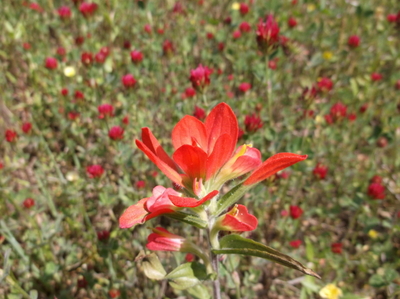 75 F


I had a great day today, riding bikes and visiting with friends in Mount Vernon, Texas.
It was a great day for a ride, Sun, temps around 70deg and light wind.
We had several riders from Texarkana, thanks to everyone for showing up, made it a good day.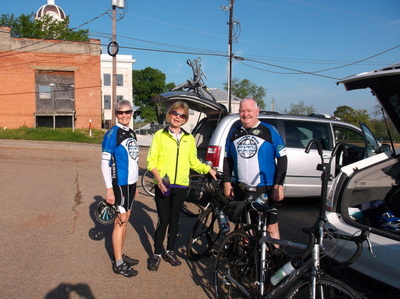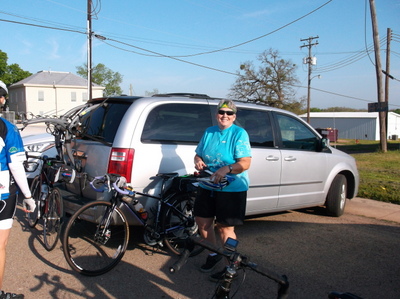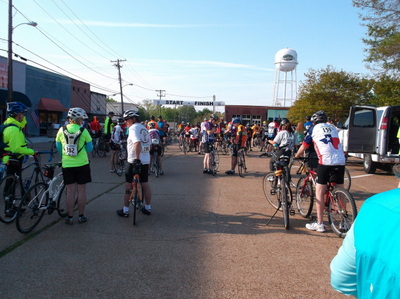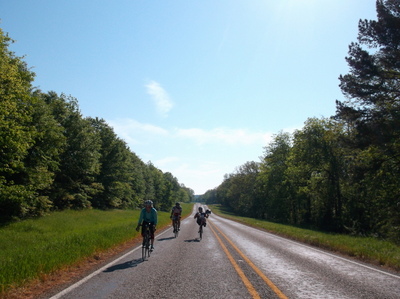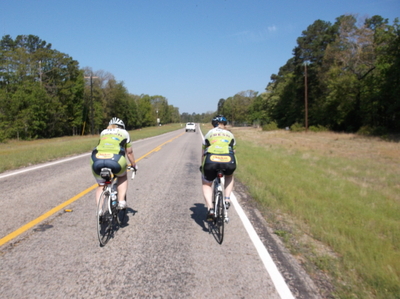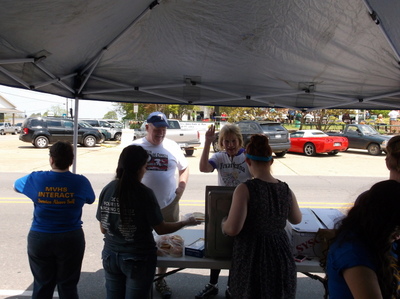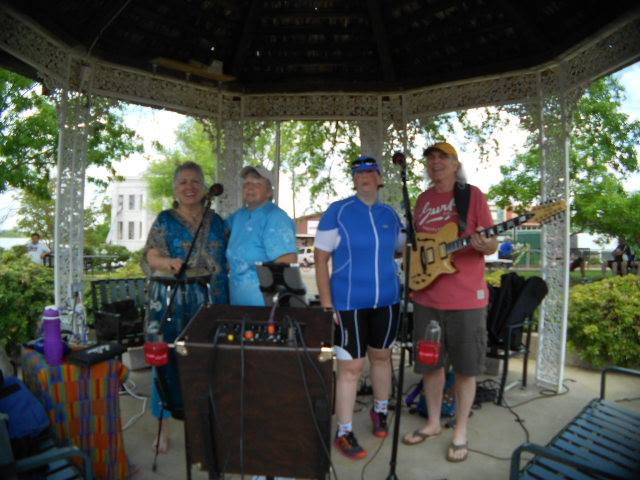 Sorry I missed this, when you gals are going to perform let someone know!!!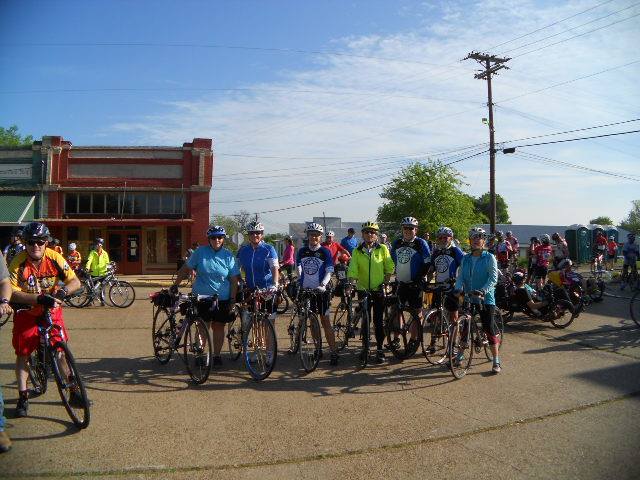 Hope to see everyone next Saturday in Gilmer.

April 26 - Chainge the World - Gilmer TX
I really like the Gilmer ride and it is for a good cause, see you there.









64 F


Beautiful day for a bike ride, 64 deg, Sun and light wind. I took Speedy, my black carbon bike, to Linden and back.

This is a nice time of the year around here, with the clover blooming along with a lot of wild flowers.

Looking forward to the ride in Mount Vernon this weekend.



60 F


The "Tour de Cypress" is coming up next Saturday, hope to see yall there.

Click on image below for details.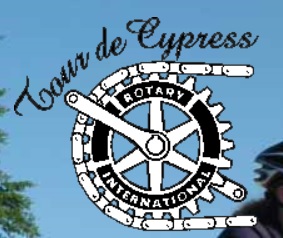 Don't miss it, I'll be handing out autographed photos of mrbill.



72 F


I started off the day with "Paris Roubaix," probably the toughest Pro Bike Race.
I was hoping my man Sagan would take it but it was not to be.
Of course my second choice was Fabian Cancellara, the master of Paris Roubaix, but he didn't take the win either, but he did manage a podium finish, 3rd.
Niki Terpstra took the win with a solo breakaway in the final kilometer, one heck of a race.

After the race I managed to get in a 17 mile mountain bike ride, felt good, I'm not sure what the problem was but I woke up feeling good this morning, I'm sure I'll get over it.

Now I'm looking forward to see who will win the "Masters" golf tournament, I'm pulling for Kuchar, really nice guy and my second place favorite is Bubba Watson.

We're suppossed to get some rain this afternoon and evening, I'm looking forward to it, hope we don't lose electricity.

I hope to see everyone at the bike ride in Mount Vernon this coming Saturday, should be a good time.



75 F


Nice day for a bike ride.
I left the house around 10am with clouds and they managed to hang around for my whole ride.

The wind was blowing fairly strong from the South so I got in some work going to town and doing the Mike loop but coming home was nothing but fun, all in all a good ride.

Now we'll see who wins the Masters and we'll also see who wins "Paris Roubaix," can Cancellara make it four, an unbelievable accomplishment.



84 F


Windy, Sun and Warm.



80 F


What a change from yesterday, 80 deg, Sun and light wind, great day for a ride.

Went to the gym this morning, came home, had me some of my famous "Sopa de Pollo," chicken soup, then out for a ride.
Rode to Linden and back, beautiful day.



65 F


What a wild ride, it had just about everything.

I started off with mostly sun and the wind at my back, a 15 to 20 mph wind.
Ride to Linden was fine with the wind at my back and then I left Linden headed North toward Almira and things took a change for the worst.
The wind was really getting it, grin and bear it.

Then about halfway to Almira I look ahead and think, there wasn't suppossed to be any rain, but that looks a little shaky.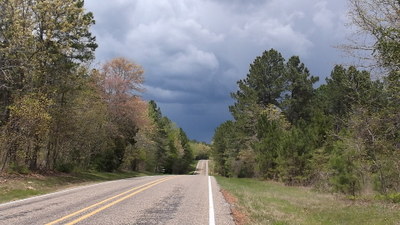 Dark skies ahead, should I bail out, no, I want to make this ride.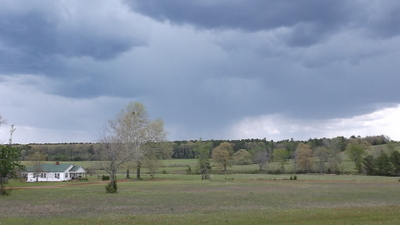 I make it to Almira and turn east towards the nasty weather,
shortly thereafter it begins to sprinkle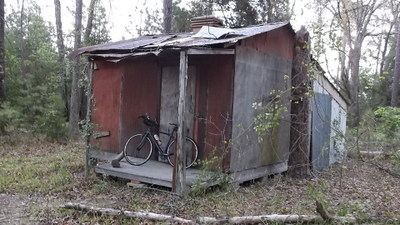 Then I get a little thunder and lighting, I remember a little shack in the woods, never been to it but have seen it thru the trees, I head for it.


Just in time I find this comfy little spot, waited on the front porch while it rained and hailed.

It finally eased up so I hit the road, nice and wet and when I hit HWY 8 I don't think I've ever encountered so many trucks with plenty of spray coming my way.

I sure did enjoy my Hot Chochlate when I got to the house.









45 F


Rain all day today, finally got a short break late in the day so the dogs and I could take a walk around the farm.
Didn't get above 45 deg today, that's cold after the mid 80's.
I did manage to get in a few miles on my indoor trainer, a depressing day.
The plants are loving the rain, when it warms back up plants are going to go wild.



50 F


The ride today was really fun, had a good time, saw some old friends and got to ride with Charmane.
It's fun riding with Charmane, listing to all the noises behind me, uh, oh, whoa, ah, Whoop whoop, yep all kinds of noises.

About 3 miles into the ride Charmane and I hooked up with a guy from Paris and we made a good group, taking turns and skootin down the road, catching rabbits, having a ball.

Thanks all who made this ride possible, I reccommend it and will be there next year.

Click Here for Photos



80 F


I did get in a ride today, the wind was Brutal and it was a blast.

I took a couple of days off the bike, had a few things to do.
Tuesday morning I had to go to Longview to get the stitches out of my ear, it's healing up nicely, I can almost sleep on that side now.

Yesterday I had to clean up a Cedar tree that fell and was blocking my way into the barn.
This was quite a project due to all the fugging vines, vines are one drawback to living with Sandy soil.
After cleaning up Cedar tree I did manage to get in a ride on my stationary bike, hope to get in a ride Thursday if the weather allows it.

Saturday is the Texarkana bike ride, Got some good advice from a friend and I've decided I'll do the Texarkana ride, see you there.