80 F,


Another good day in Popayan, Colombia.
The day started off with a great breakfast and then it was time for a bike ride around town to discover new areas.
We discovered new parts of the city, stopped for a refresco and some chicken, found a bike shop and all in all had a good time.
Later in the afternoon after a nap we toured the neighborhood and found a really nice tienda for shopping.
Our Hostel is turning out to be a nice place, we've met some girls from Washington DC who are here teaching. We also met a couple from Milwaukee Wisconsin, he is doing his dissertation and they have a 3 yr old and an 8 month old, they'll be here until December. We've also made friends with Mark from Florida, a really interesting traveller.

So all is well in Popayan and we have plans to make a trip to some hot springs in the mountains outside of town which includes a bike ride of about 20 miles back to town, nearly all downhill, looking forward to it.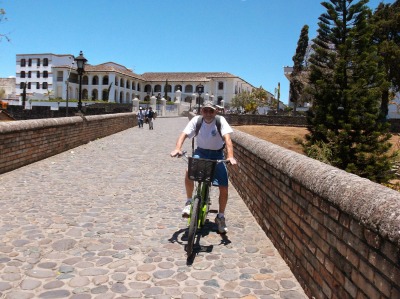 83 F,


This post is from Hostel Caracol in Popayan, Colombia. I'm having a great time in Colombia, flew into Cali and then left Cali this morning and came here to Popayan. This afternoon I got to do a bike ride, really enjoyed it, even tho the bike was a single speed and not your average road bike.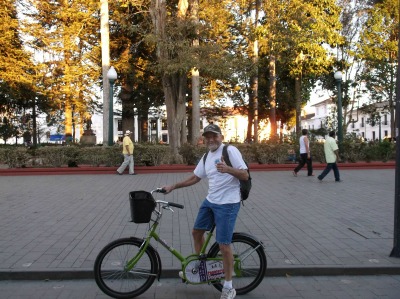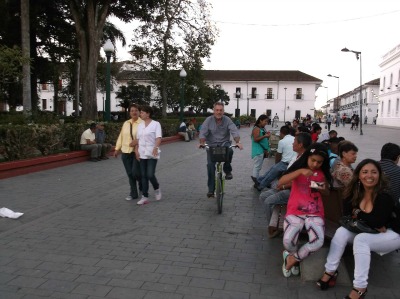 85 F,


Got out early this morning for a 25 miler, all I can say is, Hot and Nasty, but fun.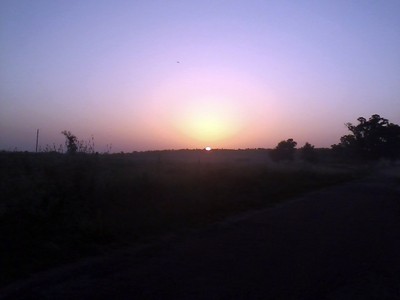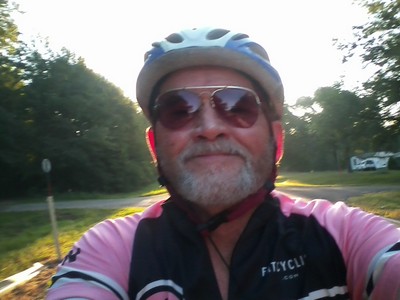 85 F,


Got out early this morning for a hilly 25 miler, sure feels good to be back on the bike.
Summertime is back, should hit 100 either today or tomorrow, I'm not liking it.
Looking forward to temps in Colombia, 75 day, 55 night.

My ridin buddies went to the Hotternhell 100 in Wichita Falls, TX today, hope they have a good ride and stay hydrated.



85 F,


First ride on the road in a while, sure felt good.



95 F,


Giving the neck and shoulders a break, riding my trainer indoors.

I'm really enjoying doing research for my upcoming trip to Colombia.
On this trip to Colombia I'll be visiting the southern part of the country, Cali, Popayan and Pasto and several small pueblos near these cities.

I like this tweet by one of my favorite cyclists, Janez Brajkovic






76 F,


Quite the ride this morning, it started off damp, turned to heavy mist and then turned to a good rain.
I don't ever start a ride in the rain but it is kind of fun to ride in the rain when I get caught out in it.
No problems keeping cool in the rain especially with the nice misting the passing cars and trucks provide.



I had Sunday morning services with the cows.



74 F,


Jerry, Roger and I did the Marrietta turnaround today and it was a good ride.
You couldn't have ordered better weather, cloudy and relatively cool for this time of the year.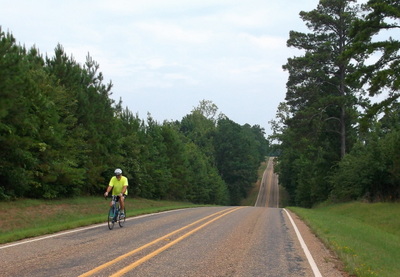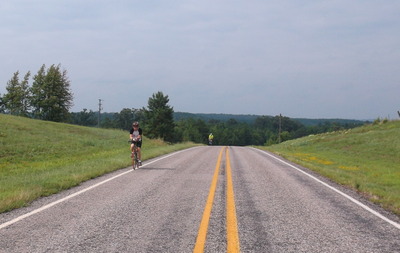 click for the big pic



74 F,


Hope I still remember how to ride a bike it's been 3 days since I rode.
I decided I needed a little recovery break and I needed to get some things done around the rancho.

I wanted to ride yesterday but it rained all day, unbelievably cool for this time of the year, high yesterday 68deg.
Woke this morning to rain and it rained all morning, so no ride but I did go to the gym and went for Chinese.

Tomorrow morning I WILL ride, I'm going to do the Marietta turnaround, I'll be passing thru Red Hill around 8am, this route is 35 miles from my house and about 30 miles from Red Hill, this is a hilly route.

Hope everyone has a great weekend.