64 F, 18 C


Beautiful day for a bike ride, Sun, light wind and 64 deg.
I called Jerry and we met in Linden at the Courthouse.
We managed to get in a real nice thirty mile ride which ended at the Truckstop for a little social interaction, a good day.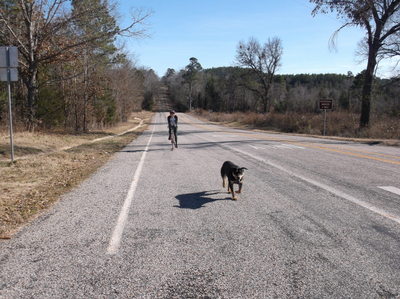 Jerry on FM 1399 with our friend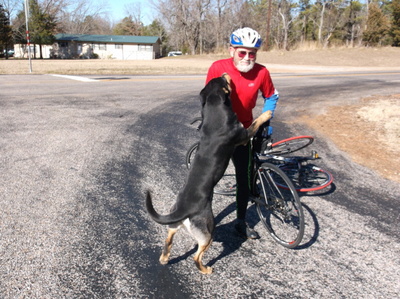 Real Healthy, glad he was friendly



Headed toward Linden on HWY 8, a beautiful day.



74 F, 23 C


Well we've been having cool and then warm days, today was a warm day, 74 deg, regular kit and sweat, kinda scary for January, oh, and it was windy.
Looks like tomorrow is going to be a cool one and of course, Windy.

I mentioned yesterday that I'm planning a trip to Colombia and my old friend, Robert, from college has signed up for the trip, after signing up he sent me this email which I thought perfectly describes our travels down South.

"As a senior traveler I am instinctively looking for muy tranquillo and poco disruption of routine. Of course by signing up for this trip I have automatically waived these requirements and am prepared to suffer the expected inconveniences of loss sleep, gastric disorders, head exploding ear stoppage, and, of course, bus fume induced comas. In short, I can't wait to get back on the road. After all, we have a long time to recover.""


**********************

The pro cycling season is getting under way down in Argentina, Stage 1 of the "Tour de San Luis,"




60 F, 16 C


Got in a nice ride today, it was beautiful, Sun, 60 deg and "light" winds.
I did a twenty five mile loop and stopped in Linden for a cup of coffee.

Weather sure has been crazy, cold one day and warm the next, supposed to be 70 tomorrow and then in the 40's the next day, oh well, better than 100 every day.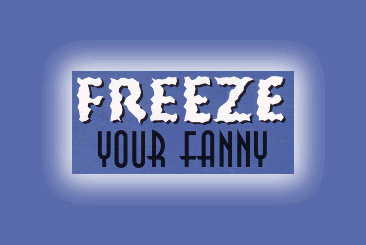 This is a really good ride, see yu there.



***************



This time of the year I always get the travelling bug and today I purchased my ticket for "Medellin, Colombia."
Medellin is situated about 5000 ft in the Andes and it has a spring like climate year round, sounds like the spot for me, maybe a good place to escape from these killer summers.
So now I'm excited that I have a trip to plan for, I leave 4 March and return 14 March, anyone want to tag along, get in touch, should be a great trip.










65 F, 19 C


I took me another windy ride today, rode to Linden and back and that was all I needed today, starting to get tired of wind.

My old riding buddy Jerry is on a bike tour with his bud Spoon, their cycling the Mississippi River south toward New Orleans.

Here's a pic of their first camp, using and old abandoned church for a wind break, "Waterproof, LA."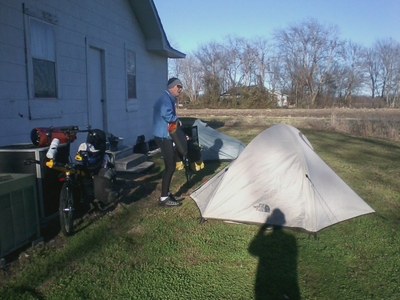 Looks like a cold, wet night, the joys of touring, at least they're headed South.



***********************



In the reading department I finished, "From Rum to Roots," by Lloyd G Francis, a good read.

"If every fool wore a crown, we should all be Kings."










72 F, 22 C


WINDY, 72 degrees and Sun.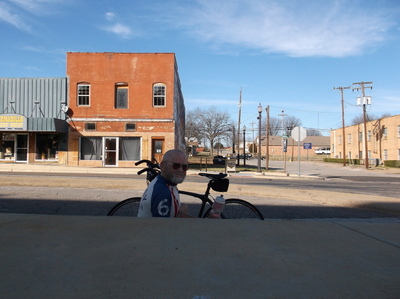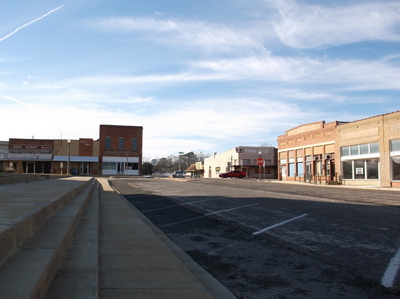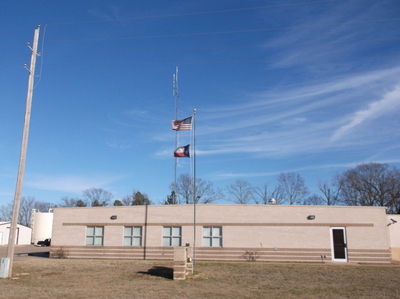 Check the Flags



Regardless of the Wind, I had a good ride.










62 F, 17 C


So far in January it's been a mixed bag, cold and nasty, warm and nice, from 12 deg one week to 62 deg the next.

During the better weather I've gotten in a few rides and during the nasty stuff I've ridden indoors a few times and cut some trees around the Rancho.

Today was one of the good days, I got in a 25 miler and it was really nice, Sun, 62 deg and no flats, don't get much better.

While riding today I encountered a Black Lab that I've seen before, as a matter of fact he followed me for about 3 miles, I finally dropped him when I got me a nice downhill.
Today I passed his house and here he comes, I had just slowed to let a truck pass so he had me at a disadvantage but I thought I still might be able to drop him.
I'm trying to get in a bigger gear so I can drop this boy but as I come to Hwy 1841 and turn toward Linden the headwind hits, I turn and look and here he comes, this ain't going to work, I stop and he runs up to me all happy, "I remember you, I ran with you before, alright let's go."
I pat the boy on the head and decide I have to turn around a take this boy back home.
The last time he followed me for about 3 miles before I dropped him, some folks found him and put him in the Garage which he half destroyed before his owners came to retrieve him, didn't want this to happen again.
Those Labs really love to run.


Heres a photo of me taking the boy back home.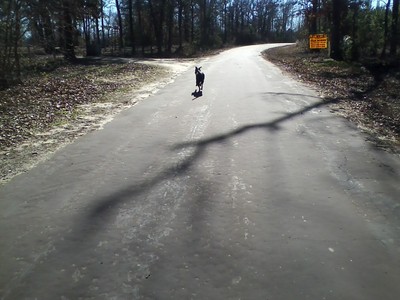 Luckily I made my break and finished my ride without further harassment.

It's supposed to be another beautiful day tomorrow and I will get me a ride, hope you do too.



*****************



In the reading department I'm presently reading, "From Rum to Roots," by Ll0yd G Francis. This story takes place in the 1940's in Jamaica and sees the main characters move to the states and eventually back to Jamaica, many trials and tribulations, so far an excellent read.










56 F, 13 C


Happy New Year to all, hope everyone has a great one, lots of pleasant miles on the bike.

I did manage to finish up the year with a ride, Jerry and I got in a ride on New years eve and then today I went to Texarkana to ride with the Edge Club.

Really enjoyed seeing old friends and had a real nice ride, great way to start the New Year.
Some folks provided goodies for after the ride, I'd like to thank Don, for the Pork, Wendell for the Cabbage and Terry for the peas, good job, I really enjoyed everything.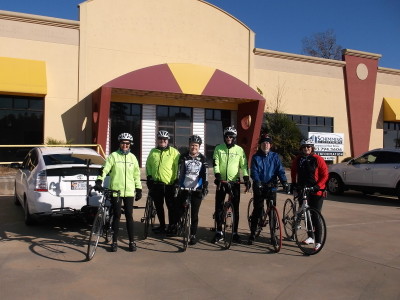 A good group of folks, Texarkana's regulars, minus Nancy Gore.