80 F


Really nice day for a bike ride, Sun, 80 deg and breezy.
I got me in twentyfive and it felt good.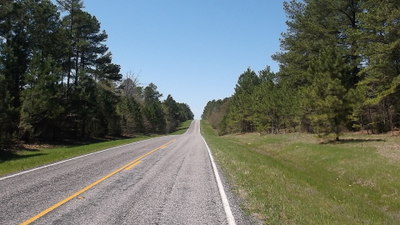 75 F


A beautiful day for a bike ride, 75 deg and Sun, windy, but heck, you can't have everything.
I really felt good today, even the wind wasn't devastating, just a little work.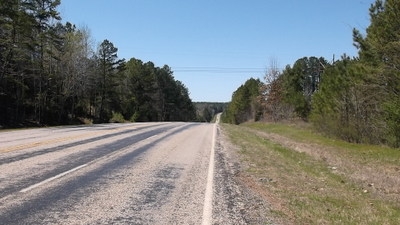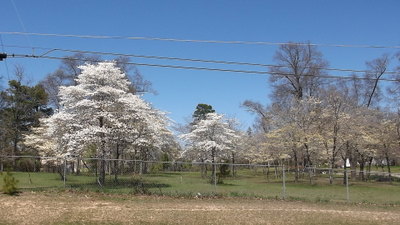 85 F


Went to the gym this morning.
I decided I'd get in a ride before the rain, I checked outside, Hot, 85 degrees.
I decide to ride my Mtn bike, had a good ride and legs felt good pulling tank up hills.

I get home from gym and find that Sagan has won e3-Harelbeke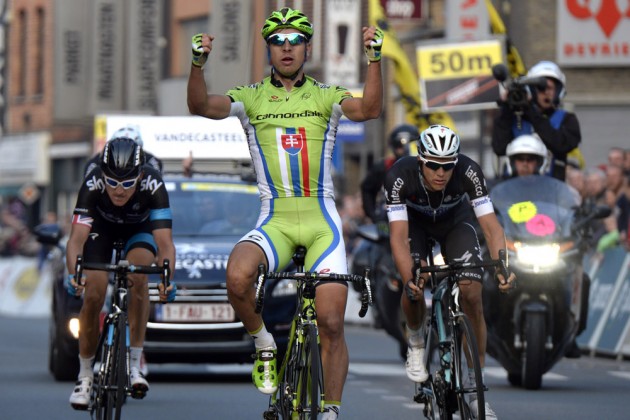 One of my favorites, a strong, smart, young rider.

For those who may have missed the link to my Colombian photos,
Colombian Photos



65 F


Rain or the threat of, I rode indoors today, while watching "Dancing With Wolves."
What a finish in the "Volta Ciclista a Catalunya," the queen stage, mountain top finish.
Climbing to the finish the big boys were there, Contador, Froome, Quintana and Rodriquez, and then there was Van Garderen, follows all the moves and sprints to victory, good for Van Garderen.
I really thought Contador had it, he took 3rd.
All this after 103 miles of hard riding in tough conditions, amazing.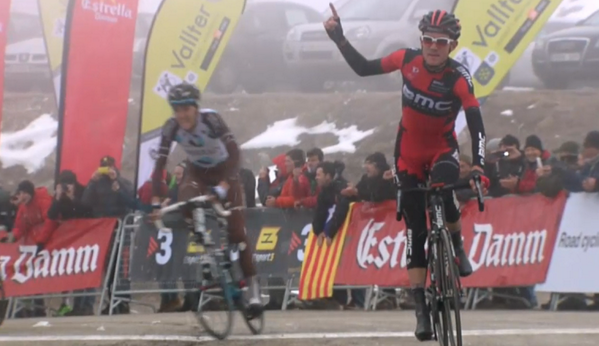 65 F


I had a full morning, gym, then had to get my truck inspected, got me some Chinese, and then on to Wally World.
Also shortly after I got home it began to rain lightly so I decided I would ride inside, got eight miles and that was all the boredom I could stand.



*****************



Thank you "TSA."

My last two International trips everything went smoothly through immagration, a lot less hassel than on a previous trip, thank goodness.
On my flight to Colombia I received a stamp on my ticket "TSA Pre Check."
The lady smiles and says "you got Pre-Check," I say, "What's that?"
She proceeds to tell me I go to that line and I basically skip everything, NIce, no body detector, no shoes off, no belt off, they just scanned my backpack, and I was done.

So, Thank you, TSA!



*****************



Empanadas, like fried pies, made with corn, it was funny getting Empanadas in Salento.
I'd ask, "What is in the Empanada?" and they would always say, "Potaoes and meat."
I'd get me a couple and start eating them and then I noticed, no meat, oh well, what the heck.

Later Robert got one and said, "hey, there's no meat in this thing," I answer, "I'm sure there is, you probably just missed it.
I sure miss being able to walk down the street and get me an empanada with hot sauce whenever I feel like it.










64 F


Todays ride was a wild one.
I knew the wind was blowing and I knew it was from the NW.
I decided to ride North to Douglasville, into the wind and then return home with the wind at my back.

I left my driveway and headed down the blacktop to HWY 8.
I knew when I turned on Hwy 8 I would be turning into the wind, but little did I know.

I turned left on HWY 8 headed north and BAM, a Wall of Wind, stand up mrbill, what are you doing in that big ring, settle down.

Eventually I did, put my head down, found me a comfortable gear and made my way to Douglasville.

It was a blast coming back, miles of Big Ring, well, at least I got to use the Big Ring.

Felt good today, I'm surprised my legs are coming around so well.



65 F


Today felt great, I did twenty five on speedy and it really felt good.
The weather was perfect, sixty five degrees, sun and light wind.

Yep, it really feels good when it feels good and today I felt good, I even looked good.

Biking really does improve your day.



60 F


Cool and Breezy today with an occasional gust to almost stop me in my tracks.
I rode to Linden and the old body is feeling pretty good, not to bad after a couple of weeks off the bike.

My favorite, Sagan, didn't win Milan San Remo today, it was won by Kristoff, I don't know how they do it, a long tough ride.

Now I've got to walk my lazy dogs and then fix me some Salmon.



70 F


It was a mountain bike kind of day, cool, cloudy with a slight chance of rain.
I took my mountain bike for a seventeen mile ride and I managed to find me a couple of hills.

Always nice to get in a ride and this was no exception, now it can rain.



82 F


To Warm for March. That was the thought I was left with after todays ride.
My first twenty five mile ride since before vacation and it left me passed out in the recliner.
Not only was it warm, eighty two degrees, it was also a bit windy and mrbill doesn't favor windy.

If you like to follow Pro Cycling be sure and catch Milan-San Remo this Sunday, it's the longest one day race, I'm picking Sagan for the win. Sagan's not only a strong rider but he's also a smart rider and it takes both to take the win as a pro.
Leave a commentFrom:TomA vacation from the vacation. Glad the dog is on the mend. I enjoyed the pics you put up when you were in Columbia.

mrbill:
Thanks for the comment Tom, yep Spunky is doing good and Colombia couldn't be further from what most folks think, a magical place with some great people. Happy for yall that winter is finally easing up.



74 F


Beautiful day for a bike ride, 74 deg and Sun with a light breeze.
It felt good to be on the road bike again, kind of peppy after the mountain bike.



64 F


Well I'm eazing back into my rut, I went to the gym yesterday and got me in a mountain bike ride.

I'm looking forward to a couple of rides in April:

April 5 - Ark-La-Tex Challenge - Texarkana, USA
http://www.arklatexchallenge.com/Home.html

April 19 - Tour de Cyprus - Mt Vernon, TX
http://www.tourdecypress.com/tour-information.html

April 26 - Chainge the World - Gilmer TX
http://www.refugeinternational.com/ways-to-help/chainge-the-world-bike-ride

The "Chainge the World" ride in Gilmer is special to me as it helps my friends in Guatemala, not to mention they do a great job.



78 F


Maybe now I can relax for a bit, since I've returned from vacation it seems I've been constantly on the go.
Today I had to have surgery on my ear to remove a cancer, but nothing else on the menu until Spunky goes in next week to get the tube out of her neck.

Oh, there's one more thing, on the way home from the airport my check engine light came on, got to take the car in tomorrow to get that looked at, hope to make it to the gym.

A warm windy day today, took the day off the bike due to surgery.



62 F


Got me in a bike ride today, a short mountain bike ride, really nice to be back on the bike.
It was cool, about 60 degrees, the sun was out and it was nice.

I'm still getting used to extremes in temperature, where I was in Colombia it was a constant 65 to 75 every day, with a little daily shower, great climate.

I finally got all my pictures of Colombia on a link.


Pics of Colombia


Spunky is on the road to recovery, a completely different dog than the one I saw when I returned home. She has a drain tube in her neck and is on Antibiotics, I take her back next monday for checkup and tube removal.



46 F


I have returned from Colombia, South America, I had a great time.
Unlike we've been led to believe Colombia is a great place to visit, a beautiful country with some really friendly and helpful people.

I'll be posting some pictures from my trip in the near future, lot's of photos.

I returned to Linden about 9:30pm Friday night, anxious to see my dogs. I was sadly disappointed to find my dog, Spunky, in extreme distress, I had to make trip to Vet early Saturday morning.
I really feel guilty for leaving my dogs in the care of idiots, I really thought they could handle it for ten days.
I'll be going to get Spunky at the Vet tomorrow, the Dr said she should be allright, fingers crossed.