65 deg F
25 miles


Mrbill makes another appearance on his page, boy am I getting lazy. Actually I'm not extra lazy it's just that I haven't been up to much of interest so haven't posted. I do apologize to friends and family who stop by to see what mrbill has been up to.

I've been getting in some miles, even a few wet miles since our mini drought ended a couple of weeks ago. The seasons are changing and it is getting cooler but it is still nice for riding. Yesterday Jerry, Roger and I got out for a 25 mile ride after gym and it was really nice, beautiful weather.

Health wise everything has been fine except for a little tweak in my left shoulder, move it a certain way and, Ouch, gets my attention. The doctor put me on a round of Steroids, I finished them up yesterday, shoulder still bothering me a bit, we'll see how that goes. Guess I'm just wearing out, got a tooth acting up too, at present wondering if it's going to settle down or am I headed to the Dentist for trauma, in my mouth and pocketbook.

So all in all life is good, I'll be out there today for a bike ride, the weather is supposed to be beautiful.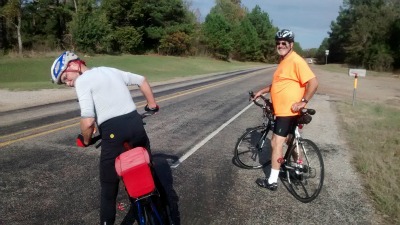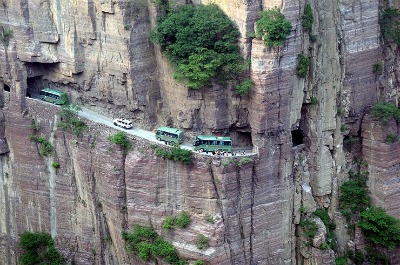 Wouldn't this be a nice ride, hopefully a one way road.