72 deg F
30 miles


Today we had our "Pickle Ride" in Marietta, Texas.
The weather was just about perfect, clear skies, 72deg and a bit breezy out of the NE.

We had a good group, Clint and Craig from Hugh Springs, Michael, Clay and Phil from Mt. Pleasant and the Linden bunch.

Before the ride Jerry gave us a short demo of his Quadcopter, drone, and even got a photo. After the ride the Expert pilot Michael Prewitt gave us a demo of his RC Helicopter, it was amazing, he can do just about anything with it, while flying upside down near the ground I told Michael that he could us it to mow the grass.

The ride went real well, Clay had a flat and Craig had a flat and Jerry nearly lost a shoe to a big boxer dog, the dog grabed Jerry's shoe while he was riding and got it about halfway off, I can't figure out why those Dogs love Jerry so much.

Thanks to everyone who came out, it's always fun to get together with folks who love to ride bikes.

Click on the image below for my photos of the ride.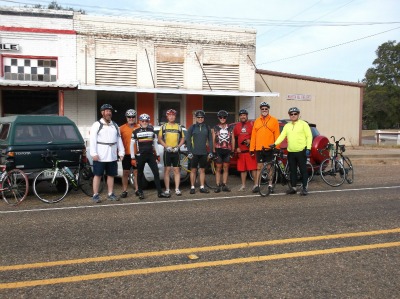 Hope to see everyone back next year.









82 deg F
34 miles


We're in the middle of another drought here in NE TX, driest September on record and October isn't looking much better, but it sure is good for bike riding.

I decided to head for the Antioch Alps today, one of my favorite routes, plenty of hills and not much traffic.

I managed to get in 34 miles with a break at 19 miles, had no problems, just a good time.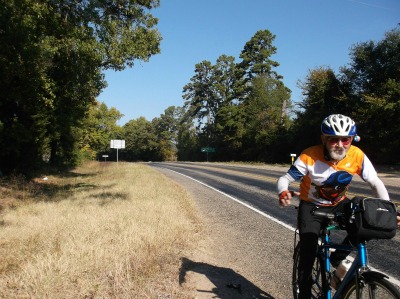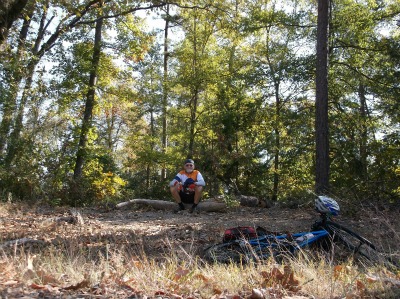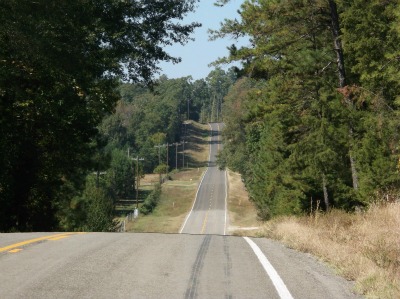 Don't forget the Pickle Ride this coming Saturday in Marietta, Oct 17th, this should be a good ride ending at a small town Fall Festival, a good day.









78 deg F
41 miles


What a beautiful day for a bike ride, temps in the upper 70's, light wind and good company.
I rode to Linden and met up with Roger and Jerry and we rode to Kildare, Bivins and then back to Linden.

We took a new cut thru road near Bivins and saw a neat old two story home, bet it has some stories.

We also made the loop off of 1841 so we could check out the Halloween House, a house where the owners really do it up big for Halloween, inside and outside the house. We were invited in but no time on this ride.

We made it back to Linden where we met up with the ladies for a benefit Fish Fry at the Senior citizens center. This meal was to raise funds for the Pleasant Grove Quilters so they can travel to Washington DC, they're a pretty impressive bunch.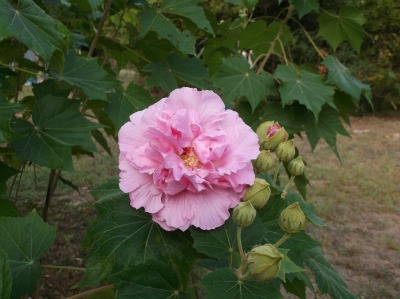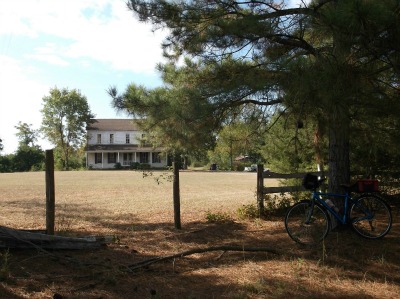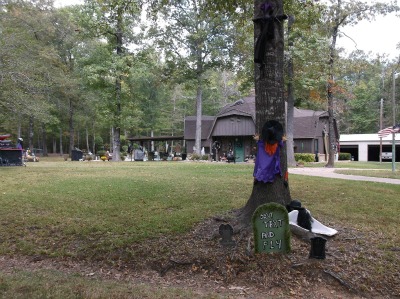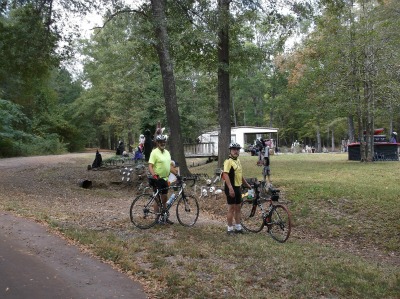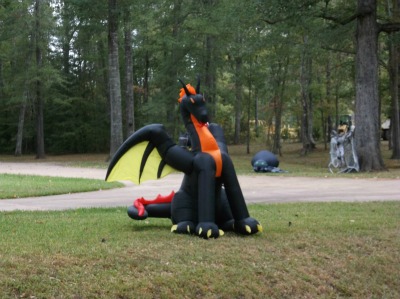 84 deg F
30 miles

Jerry and I had a nice ride today. I rode to town met up with Jerry and then we did a 14 mile loop on the other side of town and then after a stop at Kims I headed for the house.

While riding I saw this old tree and thought it looked pretty neat, in pretty rough shape but hangin in there, like a lot of us old folks.





78 deg F
25 miles


It's definitely starting to feel like fall out there, the mornings are rather chilly, about 46 this morning. I waited until about 10am to go on my ride and even then it was cool compared to what it has been. Nice ride to town with that North wind at my back, stopped at Kims and got a lottery ticket and then headed east for an 8 mile loop.

As I was headed out hwy 1841 I was climbing a good hill when about half way up the hill I look in my rearview mirror and there's the Highway Patrol, OK. Then a minute later I hear, Whoop Whoop, damn what did I do now, should I throw my bike down and run for the woods, guess I'll see what he has to say. I pull over and he pulls up alongside, he says, "Hey how's it going," I recognize him from the gym and I tell him, "I know I wasn't speeding, climbing this hill," then he proceeds to tell me he's just messin with me, alright a friendly encounter with the highway patrol. We talked a minuite and then we were off.

I got back to Linden stopped at Kims and got some chicken for me and the kids and then rode the remaining 8 miles to the house against the wind.

A good day on the bike, it's always good when the Highway Patrol just wants to visit.