60 deg f



Happy New Year to Everyone

I truly hope we all have a great New Year, lets try to be kind to everyone and our planet.
Last day of the year and I didn't ride, oh well, hope this isn't a sign of things to come.
I had some things to do around the house and I just didn't feel like getting on the bike. I did go to Linden to pick up a pumpkin pie Teresa made me, yep, half of it is gone.

As far as mileage this has been my 2nd best year since I've been keeping up with it since 2005 here on my page, 5496 miles, 8845 km, not bad for an old guy.

I don't make New Year Resolutions but I do try to think of things that I can do better in the coming year.

Like:

Eat less Ice Cream, boy that Blue Bell is good
More miles on the bike
Take a trip to the Czech Republic
Maybe take another trip, Colorado?
So to sum up 2017, more travel, less ice cream and more miles on the bike.



62 deg f
25 miles


I went for a bike ride today and got attacked twice, not as bad as it would seem.

Today I rode to Linden, Almira, Red Hill and then back to casa.
I had a fun ride to town, just zipping along really enjoying myself. I got to town and stopped at Kims for a lottery ticket and then headed out of town toward Almira and that's when the first attack happened.

Wind, yep attacked by a 20-25 mph wind, dead in my face. At one point I was standing in the pedals just trying to keep moving forward at about 3 mph.
I finally turned off of Hwy 8 and started to get some hill and tree cover and that made riding a bit easier but I was still headed into the wind.

About 4 miles out on CR 1399 I had my second attack of the day, dogs.
This was the funniest dog attack I've had.
I was riding along and here comes this dog bounding toward me, he was kind of prancing and you could tell by his overall demeanor that he wasn't aggressive so I kept pedalling into the wind, no way I was going to outrun a dog with this headwind.
I'm riding along and the dog comes alongside me, I'm talking to him and he's really enjoying it. I keep my eye on him to make sure he doesn't get into my wheels. He starts getting closer to me, I feel something against my ankle, it's his nose, he's trying to grab hold of my leggings or shoe, not that aggressive, just wanting me to stop I recon. "Ok boy, I'll stop and visit," so I stop and he's happy and we have a little visit, and then here comes dog no. 2, another friendly dog joins the party. We visit for a minute and I'm wondering how I'm going to lose these dogs, so I just stand there and pretty soon they lose interest and start getting into other things and then I make my break, luckily they didn't follow.

I finally did get out of that headwind but all in all it was a tough day but I got her done.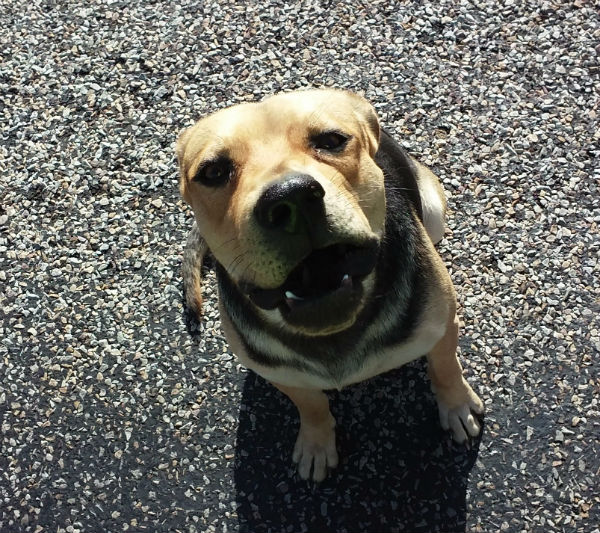 Here's the ankle grabber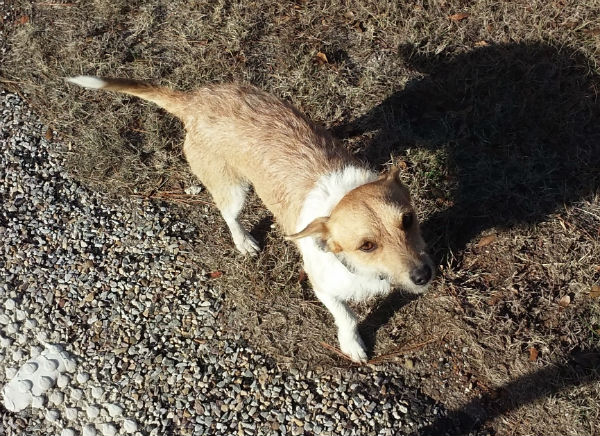 Little fellow who joined the party


being attacked



68 deg f
30 miles


Jerry texted me and wanted to know if I wanted to ride, well uh, yeah.
Jerry, JonJon, Greg and myself went for a nice 30 mile ride. You couldn't order a better day for bike riding, little wind, 68 deg and full Sun, really nice. We pretty much took it easy and I was glad since I was on my touring bike and everyone else was on carbon. A good day on the bikes.

I didn't really know Greg but we got to talking and I find that he's into Skydiving, we had a good chat.

After the ride I found myself thinking about skydiving, it would be great to go make a jump with Greg so he can experience making points and there are a few fun things I'd like to show him. I skydived for about 6 years and have 497 jumps.
The problem was I still wanted to ride my bike but there's not enough time for both. Since I can ride my bike from my front door and there's no expense and lots of rewards I decided to back off of skydiving and concentrate on cycling.
Skydiving, I had to drive about an hour to the airport, spend money to jump and wait on a slot on the plane, sometimes being there most of the day for only 2 jumps. Maybe one day I'll do it again, I do miss it, but I had some great times and accomplished about as much as I ever would so that leaves me turning the pedals.

Photos from todays ride taken from the same spot, I was waiting on top the hill, took a photo of riders and then turned and got a shot of the road ahead, first photo not great, facing sun.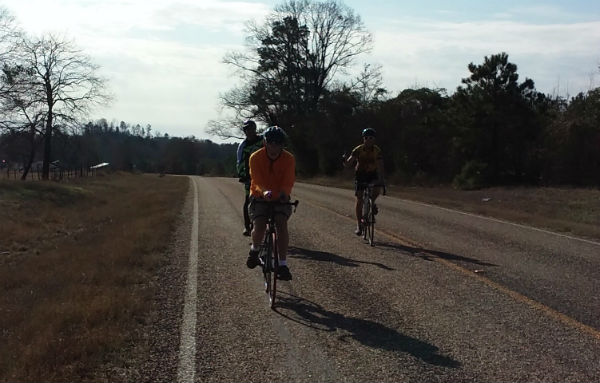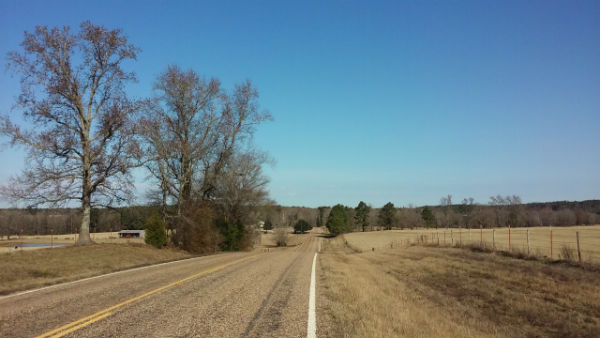 74 deg f



It came a flood today, we must have gotten around 2 or 3 inches, driving home from the gym you couldn't hardly see the road.
Needless to say I didn't get in a ride but did have a good day at the gym.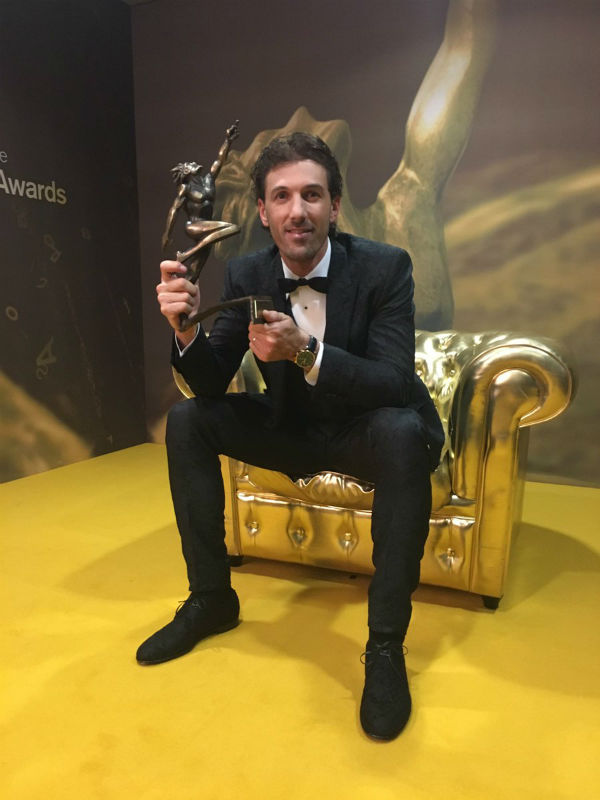 Fabian Cancellera has always been a favorite of mine, he retired this year and will be sorely missed, especially at Paris/Roubaix. He will definitely go down as one of cyclings greatest riders, and he's a fine human being to boot.

***********************



Foods to clean your Liver Ladies respond to ComplimentsVern Lundquist, a Texas tradition, first saw Vern on TV, Bowling For Dollars in the 60's





74 deg f
16 miles


I had a nice Christmas day. Teresa invited me over for lunch, ham, mashed potatoes and green beans, just right, she had already given me my desert the day before, a pumpkin pie.

The morning was wet and nasty as usual but after lunch the rain stopped so I went for a ride. I just did a short ride to Linden and back, a few sprinkles but thats all.
It sure was weird riding in regular kit and sweating on Christmas day, it was warm.

Of course when I left Teresa's I had to go by the store and get me some Bluebell Ice cream, man I gotta break this habit, I'm up to 2 pints a day.
I got home and shortly thereafter I got a call from the Czech Republic, Jiri and Nicole called to wish me a Merry Christmas, this is becoming a Christmas tradition, one which I like, I really am going to try and make it to the Czech Republic in 2017. Of course Nicole had to ask me what I thought about the election and T-boy, she is also worried about this as is the rest of the educated world.
Of course they have their own worries since Putin is next door and gaining in popularity, the whole world is going crazy, why can't we all just get along.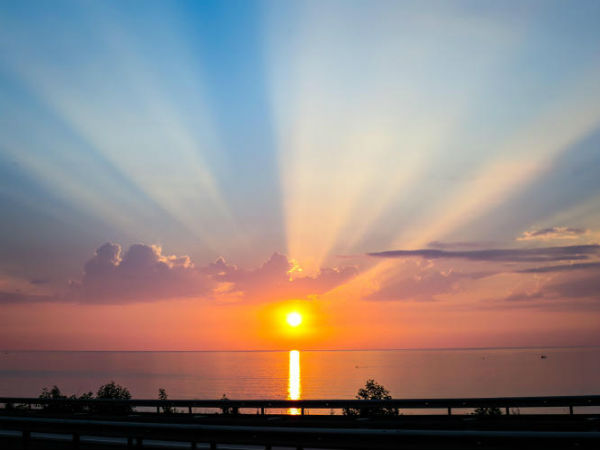 Black Sea sunset
Link to photo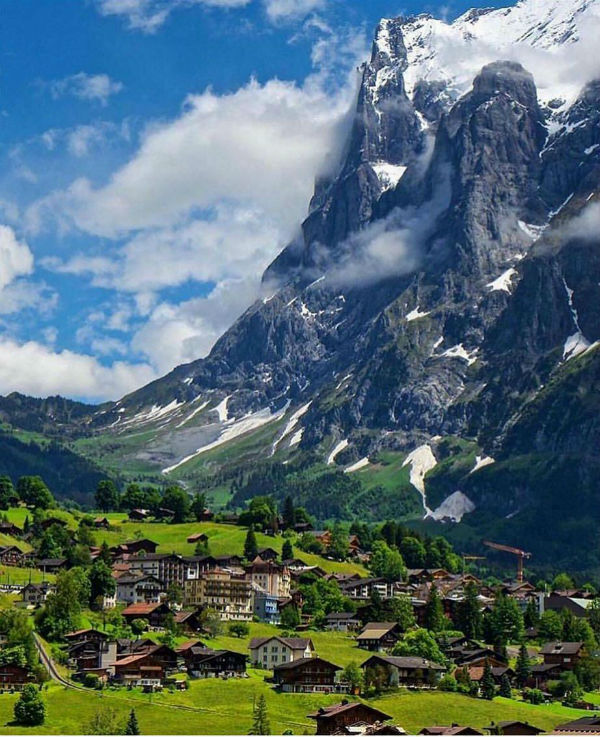 Grindelwald, Switzerland, this is the where Jiri lived for 17 years, his Mom and Stepdad still live there, beautiful place.



72 deg f
10 miles


Merry Christmas to everyone, I hope everyone has a great day.


Today has been a wet nasty day, drizzle, rain, drizzle, rain, a depressing day.
I did manage to get in 10 miles on my indoor bike. Its hard to believe how warm it is today, lots of folks are running their air conditioners, so much for a white Christmas. The forecast doesn't look good for riding but I'll ride if I get the chance.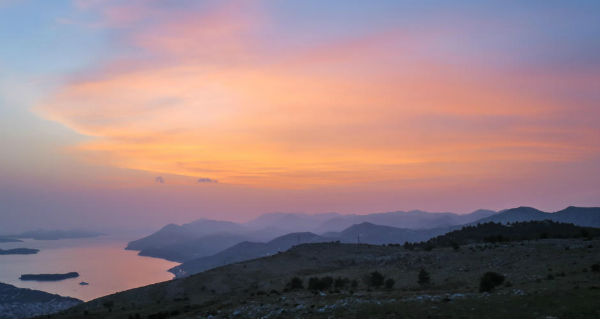 Sunset over the Balkans

Link to Photo



60 deg f
40 miles


The Sun was shining so I was riding.
Even tho there was a good breeze out of the NE the ride went well. I rode to Linden, then to Kildare to Bivins and then returned to Linden and then home for a total of 40 miles.
I did race a train today, and lost, it was on the road between Kildare and Bivins which runs along side a railroad track. On this same road is the "Million Dollar Bridge to Nowhere," pictured below, I've always liked this road, nice scenery, low traffic and a good mix of riding.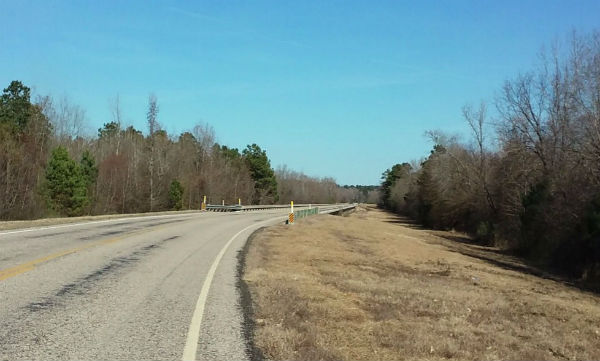 "The Million Dollar Bridge to Nowhere"



Climbing out of the bottom and away from the Bridge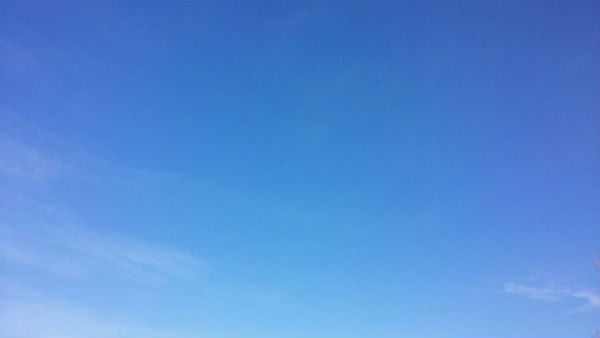 The Sky today, now this is what we Texans like to see.

*****************************



A favorite poem of my mine ever since I heard it on the TV show, "Our Gang with Spanky and Alfalfa"
"The Charge of the Light Brigade"BY ALFRED, LORD TENNYSON









46deg f
32 miles


It finally warmed up today so Jerry and I got together for a ride.
I met Jerry at his house and we did a 16 mile loop giving me 32 miles.

I was at Jerry's house around 12 and it was beginning to warm up. We had sunshine most of the ride but on my way home the clouds moved in.

I tried my new Platform pedals on todays ride, in regular tennis shoes, it went fine, I need a few more rides so I can get used to not raising my foot.

It felt great to get out for a ride, a good day.

Gym tomorrow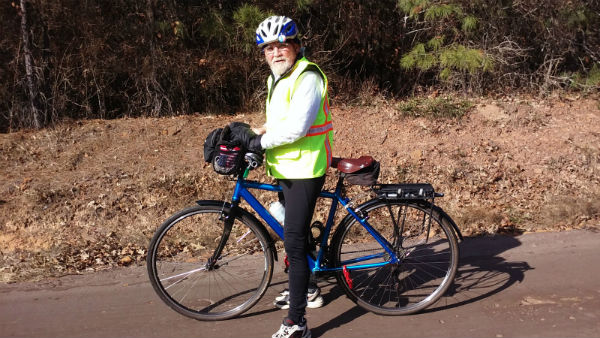 ******************



A List of Books for improving general knowledge.Books





38deg f
10 miles


It got cold.
That wind on Saturday brought us some colder temps and this mornings low temp was 20 deg F.
With a high of 38 F I didn't ride outdoors today but I did manage to get in 10 miles on the indoor bike.
I pretty much just layed low today but I did run to town to get me some of that Delicious "Blue Bell" ice cream, that's one of the reasons I rode inside today.

Latter in the day I watched the Cowboys win their game, they're having a great season after someone finally wised up and got rid of Tony Romo, I thought it would never happen.

Tonights low is supposed to be about 12 deg so I may be riding indoors again Monday, it's Cold in Texas.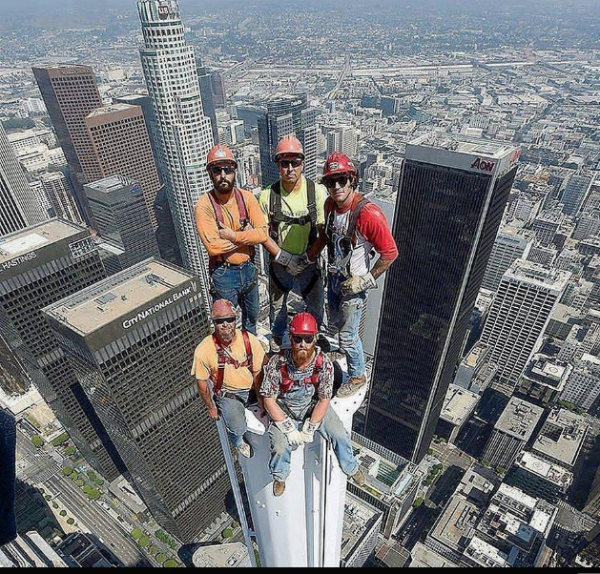 This takes "Grande Juevos," would I do it, probably.



50deg f
16 miles


I went for a ride today, I couldn't believe it, full Sun at the start.
I rode to town and stopped for a minute at Kims.
As I was leaving Kims I realized I was losing my Sun.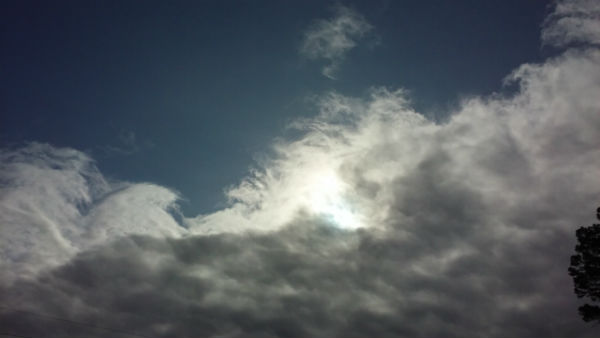 The leading edge of the clouds taking my Sun.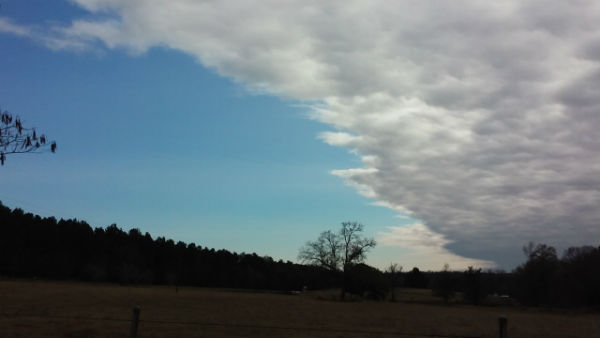 This shows the wall of clouds moving in from the west.
Man it's hard to get in a ride with some Sun.

************************



A great Touring Video
I can see having a lot of fun with this Car





50deg f


Today was gym day so I took the day off the bike.

While at the gym I got me a bag of "Hop Hornbeam" seeds from Becky Narremore, we trade seeds as we both love plants.
The "Hop Hornbeam" is a tree about 30 ft tall, wood used for making handles for tools and firewood.

Dub, Becky's husband, brought me a DVD, "Secondhand Lions," a really good movie, I reccommend it, if I wasn't so Macho I would have teared up there in a couple of places.

After watching the movie the mailman shows up with a package, it's not a Christmas package so I open it, and inside I find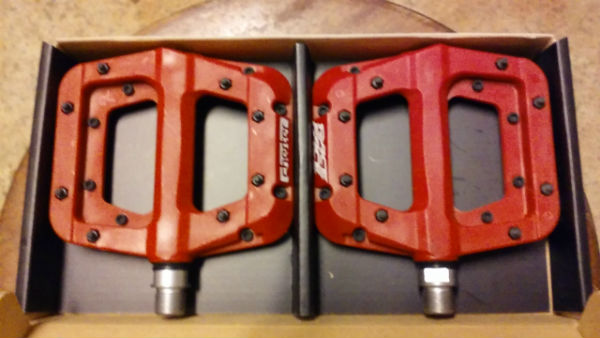 "Race Face" platform pedals, might be a good touring alternative

**************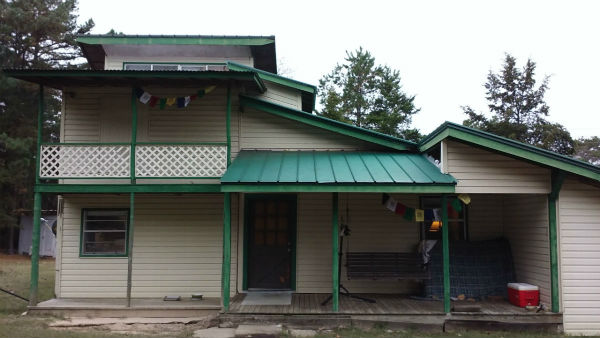 There a little hard to see but look closely and you'll see my new "Tibetan Prayer Flags," we definitely need some Tibetan prayers blowing with the breeze thru Cass County, TX.
Some nice photos from an online friend, Tom, from Minneapolis,Photos



60deg f
32 miles


The Sun finally broke thru today, for a little bit.
Jerry and I went for a ride and the day started out cloudy but when I got about 3 miles from the house the Sun managed to break thru, it struggled but it made it.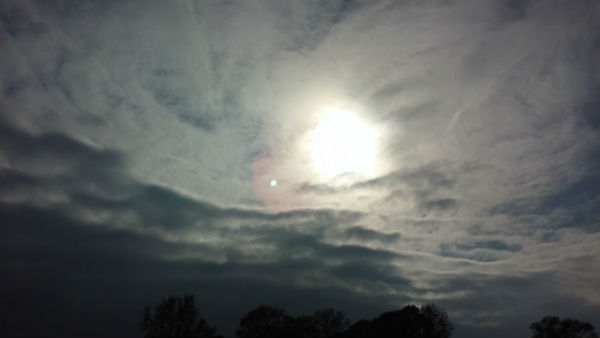 So I got in 32 miles today and loved it, nice to be back on the bike.
Jerry and I spent most of the ride talking about a fantasy tour from Madrid to Barcelona, it would be fun and you never know, could happen.

*******************



Christmas traditions, gotta love em.
I remember when I was a kid, every year my Mom got my Grandad a pair of Pajamas, I loved it cause I knew what was going to happen, every time he would say out loud, "Dammit, Pajamas, I don't need pajamas, I get pajamas every year, I've got pajamas I've never worn, why in the hell do I get pajamas." Of course everybody got a kick out of it except Grandad, I really think deep down he got a kick out of it to, he was thought of and it gave him a reason to be pissed.

I think my neighbors are trying to start a Christmas tradition with me, I came home the other day and found a bag of pecans hanging on my mailbox. I take the pecans to the house, wondering who left them for me. After I get settled at the house I decide to check out the pecans so I got out my cracker and got all set up to crack a few pecans. I start cracking pecans and the first one is bad, second one bad, third one bad, this isn't looking good. After about 15 pecans I realize that none of these pecans are good, and then I remember, the same thing happened last year, so looks like this may become a Christmas tradition. I'm a realist, I pretty much tell it like it is and it really pains me to tell my neighbors how great the pecans were, thanks bunches.

The pecans were almost good and I know the tree is struggling, no maintenance or fertilizer so what I've decided to do is sneak down there a couple of times this year and fertilizer that tree. Of course we know what will happen then, they'll discover the pecans are good and there's goes the Christmas tradition, no more pecans for me.

Good luck to everyone with their Christmas traditions and if you get a pair of pajamas, just smile and tell everyone how much you love em.







42deg f
16 miles


Today was another cloudy, cool day, 42 deg with clouds and light wind. I'm really getting tired of the cool, cloudy weather, downright depressing.

I rode to town and back for a total of 16 miles today, just couldn't get up for a longer ride, tomorrow it's supposed to be in the mid sixties so I hope to get in at least 32 miles.

I really enjoy reading Journals by cyclists touring all over the world, here's a photo I like of a guy who's found him a good spot for a break, out of the weather.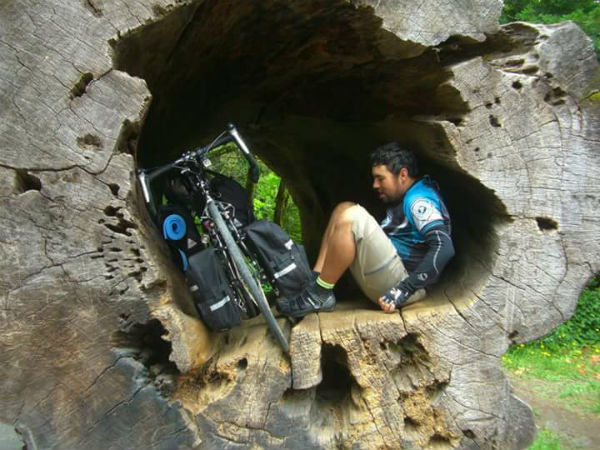 ***************



I also love reading and while looking at journals I come across books that folks are reading, a good source of books because we all know that cyclists are smarter than the average person.




In this photo you will see the 3 books he has listed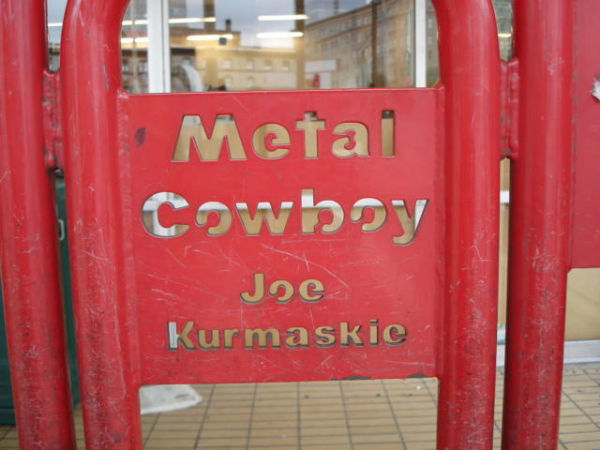 And another book that may be of interest.



So another day spent riding and reading, really hoping for Sun tomorrow.





42deg f
25 miles


After not being able to ride due to cool rainy days I was determined to get out today for a bike ride.

Todays ride was just about at my lower limits in temperature, 42 degs F, I don't ride in the 30's. I kept thinking I'd get a bit of sun but no luck and that North wind was nice too.
Leaving Linden and heading home, north, I thought something was wrong with my bike, struggling up a small grade, then I looked to the side and saw the weeds bending over and then I realized what the trouble was and I also remembered how great I felt going to town, the other direction.

All in all a good 25 mile ride, toes got a bit chilly but that's no surprise they always do with temps in the 40s.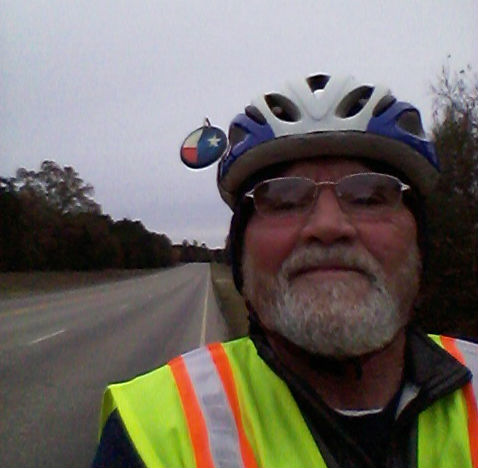 A bit Chilly

************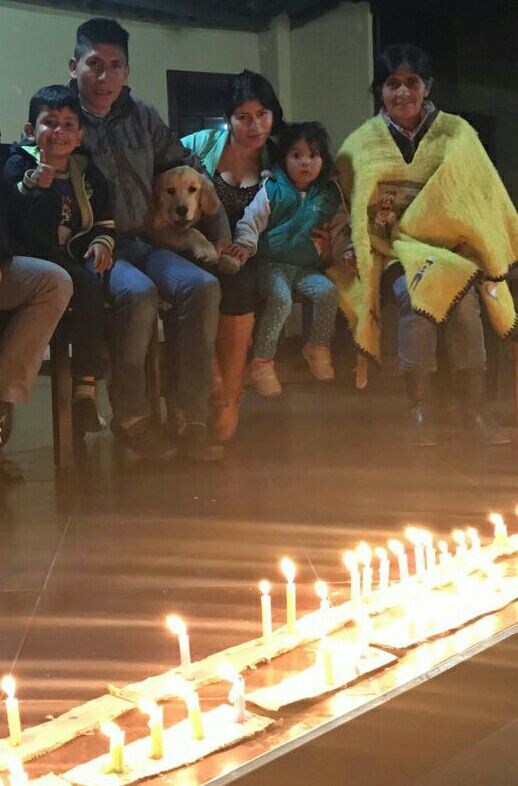 Nairo Quintana my favorite Colombian rider, good rider and a fine person.

************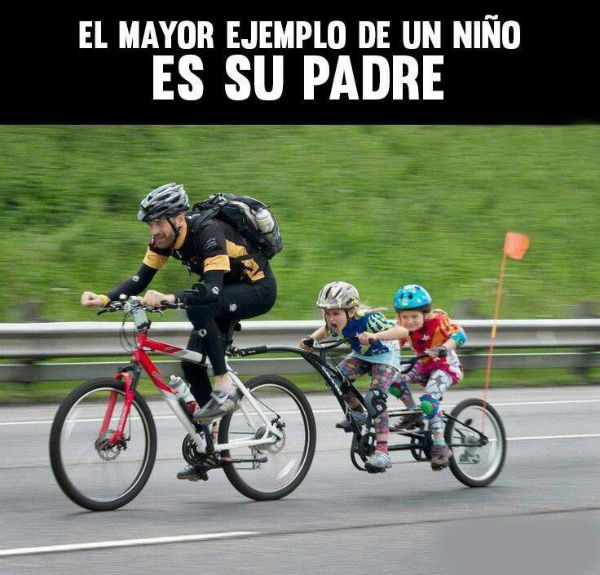 And the race is on

************


Death defying hikes



50deg f
32 miles


The question now is, will we ever see the sun again.
I did get out for a ride, I got in 32 miles and it felt great to be on the bike and out of the house after 3 days of rain.
It was cool at 50 deg and it felt like it wanted to rain, as a matter of fact about 5 miles from the finish it did get pretty misty.

I got my new sleeping bag that I ordered from Amazon, what a deal, a down bag good to 20 deg. Amazon had a deal where I apply for a credit card and they give me 70 dollars off my purchase which made my sleeping bag half price, thanks Amazon.

Off to the gym tomorrow, not sure when my next bike ride will be or whether it will be inside or out, we've got some cold weather moving in, gonna git down into the 20's F.

Below is a map of a tour I'd like to take in late January or early spring, the map is interactive so you can zoom in or out for more detail.





Cycling Shoes clip ins or not?





50deg f


Today was one of the dreariest days I can remember, cool and rain all day, I barely left the couch.
It wasn't a total loss I did get in 10 miles on my indoor trainer, miles well earned.

I also did a little bit of planning for a bike trip to the South Texas Hill Country around Bandera, really nice area, this could happen in January or Spring.
Here's a map of the general area I'm looking at.






Looks like more rain tomorrow, these walls are closing in.





63deg f
32 miles


Today was a beautiful day for a bike ride, Sun, cool temps and light wind. I texted Jerry and he was up for a ride so we met at Kims at about 12. We did the Centerville loop and then ended up back at Kims where we had a bite to eat, Jerrys wife Martha joined us for lunch.

So it's gym tomorrow and then our weather goes downhill after that, some rain and cooler temps, it's that time of the year.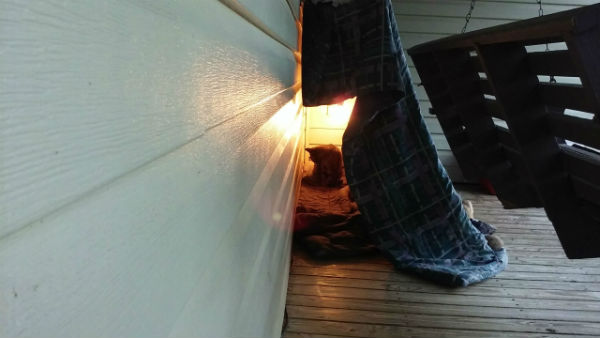 Nonita, my cat sure does like her light bulb on these cold nights.

****************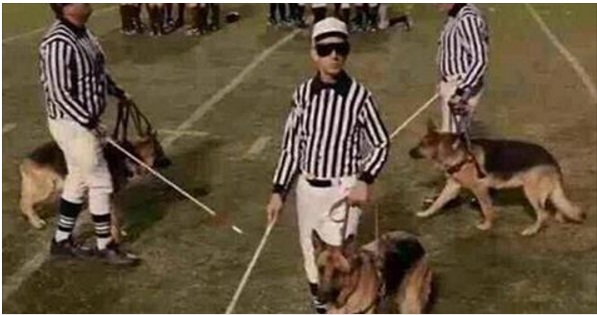 And one for the Football fans who get frustrated with the Refs