63deg f



It was a cool windy day today.
First I went to the gym got in a little work and a little socializing.

I decided today I needed to get a few things accomplished around the house. I swept the leaves and limbs off the roof of the shop, took down and old cedar tree, cut and cleaned it up and picked up some leaves in the yard.

So a pretty mellow day, didn't stir my back up cranking chain saw and cutting wood, always a good thing.

I hope the wind lays a bit tomorrow cause I will take a bike ride.


Fun Link:
Chinese JournalA journal of two guys biking from Bejing to Hong Kong, well done and enjoyable.



67 deg f
25 miles


A nice day for a ride, could have used a bit more sun but at 65 deg that's hard to beat for the end of November.
Jerry bailed out on me so I wasn't inspired for a longer ride but did get in 25 with hills.

Unfortunately the county sure has got behind on cleaning the roads, there getting pretty trashy. Actually I believe they now have a "Mow and Mulch" program, they don't pick up trash anymore they just mow over it and mulch it. About a month ago I saw this mattress beside the road, I passed it several days in a row, I thought they would pick it up but no, I pass by and their it is, mulched up, pieces spread everywhere, I couldn't believe it, mulched a mattress.

So I'm riding to town a few days ago and about the same place I saw the mattress I see what looks to be the headboard of a bed or something.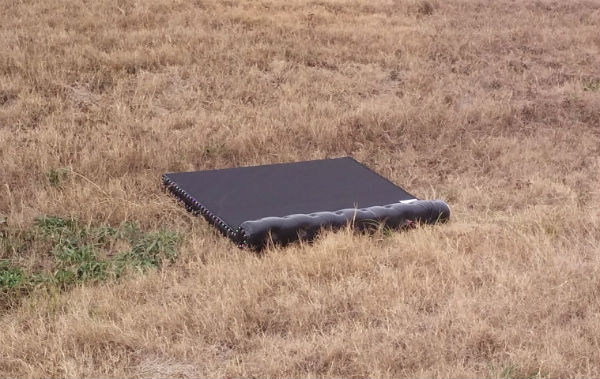 This is a little more substantial than the mattress so I'm really curious as to whether this will get mulched or not.
I think maybe I should pick it up and do away with it myself but they've made it difficult to get rid of trash, but Jerry did tell me the county has a dump, I'll have to check.

A good day on the bike, the Four Wheeled Monsters were even friendlier today than usual, that's always a plus.





60 deg f



A nasty start to the day, rain and thunderstorms, we can't complain because we need the rain.
I went to the gym today and then stopped by Wally World to pick up some groceries.
In an effort to help the environment I've decided to take my own bags to Wally World instead of using their plastic bags, it worked out fine. I'm also going to quit using plastic bags in the garbarge can.
Around the world plastic is a major problem and I've decided to try to help the problem in my small way.
Our next administration will definitely be a setback for the planet so I encourage everyone to do what they can to help the environment.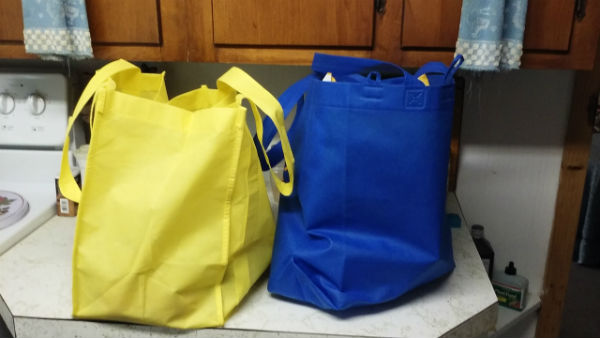 Links of Interest:

Cycling Cindy





60 deg f
32 miles


No sun today and a tad on the cool side at 60 deg F.
I texted Jerry to see if he was up for a ride at 1 pm, he texted back, 1:15 pm, I texted back 1:17 pm, he texted back 1:16, we rode.
We did a 16 mile loop out 1841 and back in on 125 so I got in 32 adding in the 16 miles it takes me to get to town and back.
We did stop at the Fuel Center for a cup of coffee and a little socializing, an enjoyable time.



65 deg f



I took the day off the bike, the day started off cloudy, cool and I was going to ride but then decided to do a little maintenance instead.
On my ride the day before I had looked at my tires and noticed that the rear tire had more ware than the front. This is on my light touring bike, I've got Gator Hardshells on it, some of the best tires I've ever used. This set of tires has about 7000 miles on them and I've never had a flat.
The tires have a couple of little dimples in them so you can see the ware on tire. both dimples were visible on front tire but on rear tire only one dimple was visible and there was definitely more ware. I spent part of my maintenance time putting the rear tire on the front and the front tire on the rear, maybe I'll get another couple of thousand miles out of them. I do advise that if you do this remove the tire and tube together, don't remove tube from tire, less chance of pinching tube.

Also did some cleaning, chain will definitely need thorough cleaning next time, but fine for now. So I'm ready to ride tomorrow, hopefully the weather will cooperate.



68 deg f
35 miles


Beautiful day for a bike ride today, sun and 68 degrees F.
I rode from the house to Marietta and back and it was really nice.
One little dog and dog owner episode, but ended well. Sometimes you get tired of being chased by dogs.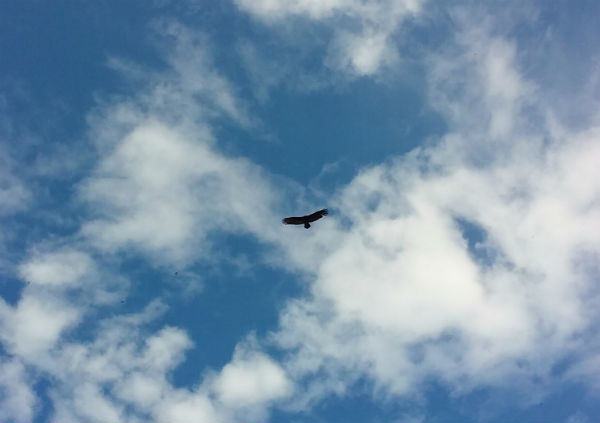 64 deg f
32 miles


Today I passed
5000 miles
for the year, always a nice milestone.
It was a beautiful day for a ride, no wind, Sun and 68 deg, don't get much better. I discovered that at noon on Thanksgiving is probably the best time of the year to ride a bike, no cars on the road, everyone eating. It was like I was riding on bikelanes all day, or at least until about 2:30 then folks started moving about.






64 deg f



I hope everyone has a great Thanksgiving, we really do have a lot to be thankful for.
I'm not really into tatoos but I do like this one.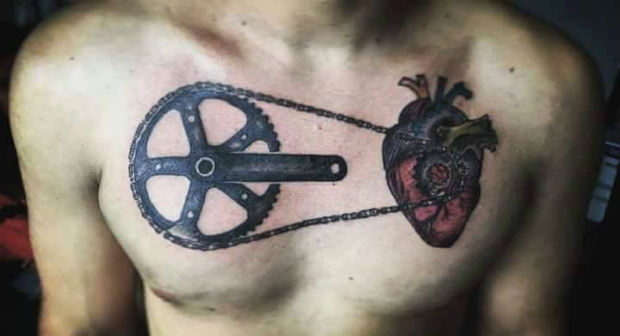 Jenda, A little friend of mine in the Czech Republic who I really hope to see in 2017.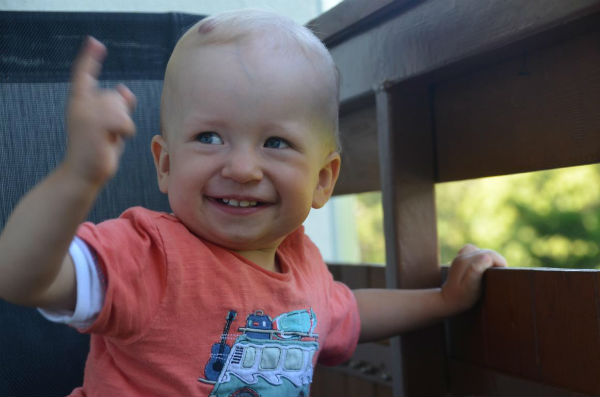 Last week myself and 3 friends climbed "Pinnacle Mtn" just west of Little Rock, AR. This is the view from the top looking NW, the Arkansas river and the Maumel river, what a nice hike.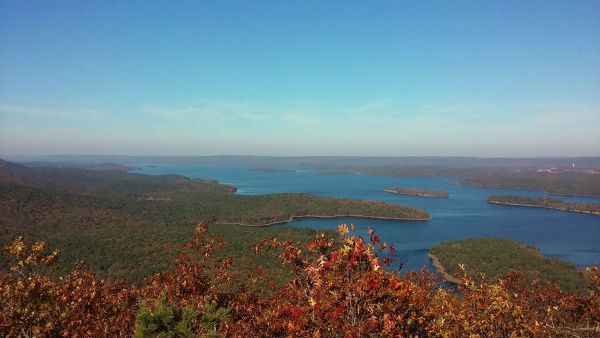 As a footnote I'd like to think Robert and Nicole for inspiring me to update this page, thanks again.