85 deg f



I'm off to the gym this morning for my upper body workout, do this three times a week.
Guess I'll take the day off the bike, left knee bothering me a bit, pretty sure it's just a little strain from pushing it a bit. I'm still planning on a 40 mile ride on Saturday, so I'll give the old body a break today.

Next weekend on the 22nd we'll be having our Halloween ride, 40 miles and we'll stop by the Halloween house to check out their "Awesome" decorations.



85 deg f
25 miles


I really enjoyed my ride today, Red Hill, Almira, Linden, a 25 miles with hills.
Just before I get to Almira on top the big hill is Nollie Thompson's house.
I stop to take a picture of the tree in her front yard, it is a beauty,




After taking the photo I noticed Nollie was sitting on her front porch.
I head her direction and when her little dog Smoky sees me coming I hollar out, "Hello" and walk on up to the porch.

I met Nollie about 25 yrs ago when I put a storm door on her house.
She was living alone, raising cows and growing a garden and doing fine.
It's been a while since I've seen her so I really enjoyed our visit, it was quite inspiring.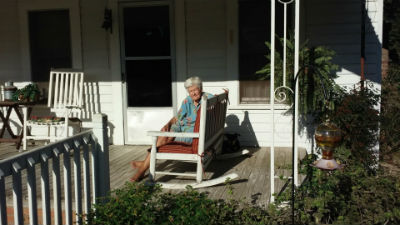 Nollie and Smoky



Nollie is 98 years old and still living alone, takes no medicine and when the phone rang while we were chatting she heard it better than I did.

I asked her if she got Home Health, "Well," she said "they sent somebody out here and they said they wouldn't pay because they couldn't find anything wrong with me. I went for my checkup a few weeks ago and the Doctor told me," "Mrs Thompson we can't find a thing wrong with you."

She did say at one point that it does get a bit lonely when all the family is gone. Nollies brother and sister both died in the house she lives in now.

She got a kick out of telling me about her to little devil grandsons that she caught sneaking a coke in the kitchen, she said their dad didn't want them to dring cokes, she said, "Heck, cokes ain't gonna hurt you, I drank em all my life and people don't live as long as I have."

Lots of little stories and a little local history made for a nice visit.

Nollie Thompson, someone I truly admire.





80 deg f
40 miles


I'm getting October off to a good start thanks to some really nice weather.
Fall is here and this is one of the best times of the year in NE TX, lows in the 50s and 60s and highs in the 80s, hard to beat.
Today I rode 40 miles with 1600 feet of climbing, really enjoyed it, I rode "Bluboy" my light touring bike.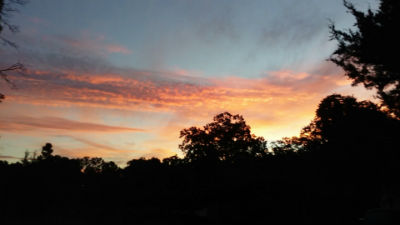 Beautiful sky when I walked out the front door this morning.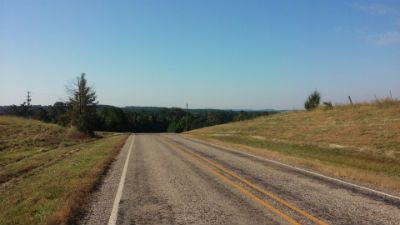 The high point on todays ride, "Thompsons Bluff"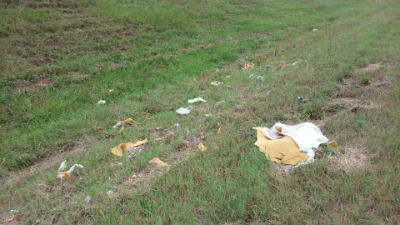 I love the County's "Mow and Mulch" program. While riding on highway 8 I noticed this mattress lying on the side of the road, it was there for several days until the County mows, yep they mow right over it, couldn't believe it, small stuff I understand but a Mattress, really.



I've been getting in some good reading lately, at present I'm reading "The Thousand Autums of Jacob De Zoet" by David Mitchell.

Everyone have a great day, I'm off to the gym.