70 deg f
16 miles
1348 days left


I had a good day today. The day started off with a trip to the gym, where I got a new book from a friend, "The Goldfinch" by Donna Tartt.

I headed home after gym and then took me a bike ride after having a sandwich. It's really scary how early everything is blooming, at least 3 weeks early, Global Warming, silly me, that's science, surly not.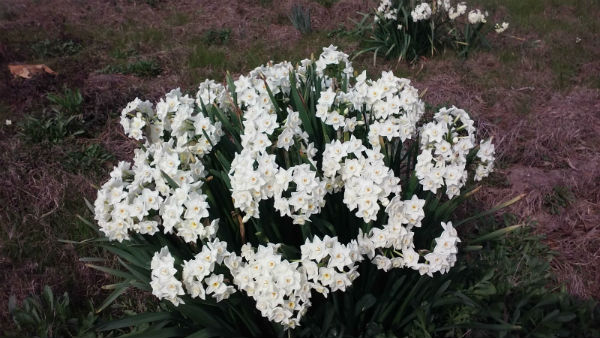 Flowers beside the road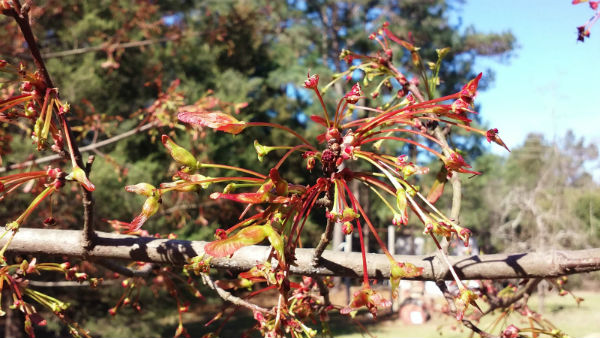 A tree in my yard budding out.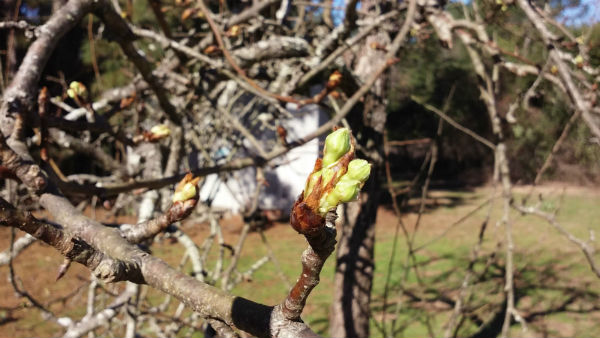 Pear tree budding out



60 deg f
32 miles
1355 days left


A beautiful day for a bike ride, so I took one.



58 deg f
25 miles
1361 days left


All in all a good day today.
First off today I went to Texarkana to get my Dentures.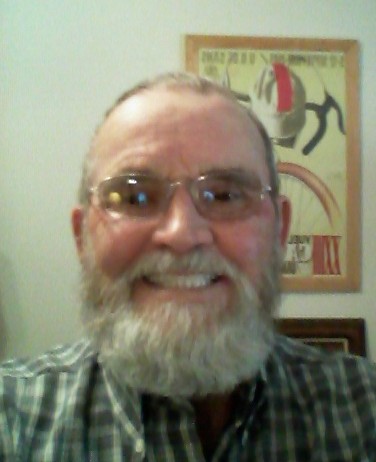 Boy oh boy, I haven't had teeth like this since I was 10 yrs old.



After I returned from the dentist I had a bite to eat and then got ready for a bike ride. I knew Jerry and Roger were riding and I tried to catch em but wasn't sure which way they went, missed em. I probably could have met them at the Truck Stop but I've already had my one visit this month, to much time at the Truck Stop is not good.

So I got in a 25 mile ride, it was cool and there was a light wind but all in all a good day for riding.

I was looking at twitter and found this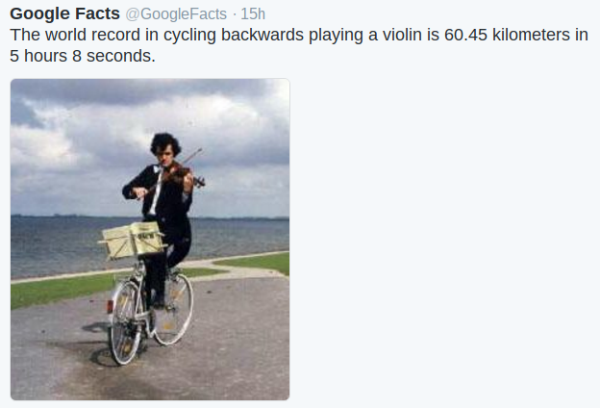 Now this looks like a record I might be able to go for.
I know I can do the backwards bicycle part because I used to ride my old Schwinn Super Sport backwards all over the North Texas State College campus when I was in school.
The hard part will be learning to play the violin, could just strum the strings and call it my own composition.
May have to rethink this.
Elizabeth Warren, Freedom Fighter



82 deg f
25 miles
1363 days left


Well I'm still trying to get my dentures, I fell like I'm on a movie set, I'm now at "Take 6."
Apparently it takes several visits to get the bite just right, I return today and I really hope this will be my last adjustment and my dentures will be completed, but doubtful at this point. Yesterday I went at 10:30 am and I told the doctor that I couldn't return in the afternoon because today was the first good weather day in a while and I had to ride my bike, it's all about priorities, he was fine with this.

Jerry had texted me earlier about a ride so when I got home we got in touch and after a bite to eat I was headed to town.
We had a good ride, nice conditions, wind wasn't as bad as we were expecting. I did have a mechanical, as we were leaving Linden headed to the High School I was climbing a hill and went to downshift when my front derailleur cable broke, derailleur immediately goes into granny gear. This worked getting me up the hill but would not be good for the remaining 15 miles so we pulled over at the top of the hill.
Jerry's talking about not having a cable and what we are going to do, I walk off the side of the road towards the woods, find a wedge shaped stick and go back to my bike. I pull the front derailleur out to where I'm on my middle ring and then wedge the stick between the downtube and the derailleur, worked great, finished my ride with no problems.

We stopped at the truck stop when we returned to Linden, luckily no politics were discussed.
One old boy at the truck stop was telling us about how he married his wife when he was 16 and she was 12, "yeah, when you marry em that young you got to raise em." He went on to tell us about how she took a shot at him with a pistol and several other civilized incidents.
Just another day in a KKK neighborhood.

Well I'm off to the dentist, wish me luck, I just have to remember when I finally get my dentures I'll be so attractive I may be able to finally start my Music Career, On the Road Again.



**************************



I almost forgot I want to warn everyone about this.
I was sitting on the couch Monday morning having my coffee and reading a book when the telephone rings, I turn and look at the machine and see that the call is from New York, I don't know anyone from NY so I go on about my business. Well I thought they'd just hang up but the recorder comes on and there's a message, "This message is for William Hatfield, this is the IRS and were going to file a lawsuit against you, please contact at our offices at No.*****."

Damn, I almost stroked out, oh crap what do I do now.
When my heartbeat went from 300 bpm back to 100 bpm I was able to think, I called my tax lady and it didn't take long for her to let me know that it was a scam.
It was like going from Heart attack to being reborn. I was so happy with my tax lady for saving me that I offered to take her out to diner, in Paris, France. What a morning, by mid afternoon my heart beat was back to about 70 bpm and I felt like I would survive.

I just wanted to let everyone know in case this happens to you, it's quite unnerving.



*************************



I also just finished a book I'd like to reccomend, "Winter in Madrid" by C.J. Sansom. The story takes place in Madrid in the years 1936 to 40, during the time of Hitler and Franco.
A good story with some history thrown in, I really enjoyed it, definitely don't look at the last page.





55 deg f
1366 days left


I don't think I'm up for this, at least not without a parachute.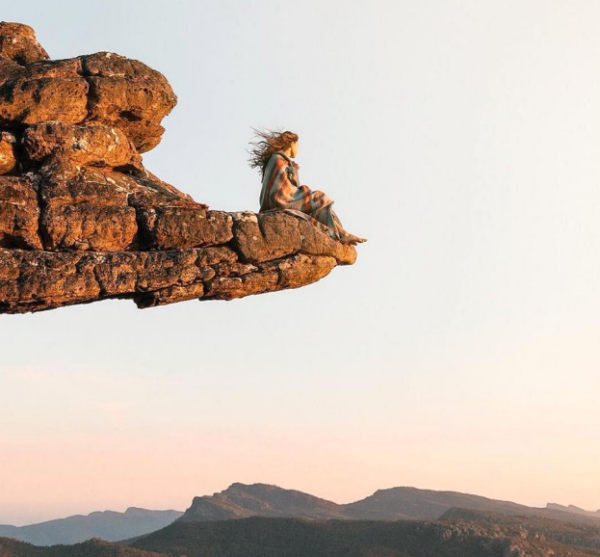 **********************

Please donate to the ACLUNever in history has our Country and our Constitution been in such danger, we must Act.

************************

America First, European Countries who want to be second



46 deg f
18 miles
1367 days left


I did manage to get in 10 miles this morning, inside, hope to ride outside a little later on.
A surprising thing happened while riding the other day.
I was riding bluboy, my light touring bike, and as I was turning off hwy 59 onto hwy 1841 I come to a pretty good bump, mismatched pave and I decide to do as I always do, jump it.
I used to have clip in pedals on bluboy but I decided to change to platform for touring, this made things interesting.

So I'm approaching jump, grab handlebars and pull up and pull up with feet at the same time, usually works fine but this time with platform pedals my feet come about 4 inches off pedals and needless to say I was surprised.
Luckily my feet landed back on the pedals and I continued on.


I find people with Downs Syndrome to be very special people.

While shopping in Wal Mart the other day I passed a young lady who had a young girl with Downs sitting in her basket, as I passed, the young girl with Downs smiled real big and said Hi and waved a greeting.

I really needed that greeting at the time and I thought to myself, what a special person she is and what we could all learn from her.



53 deg f
1368 days left


I went to get my dentures yesterday, really nice folks, everything went good.
I have to return today to check after adjustment and then they make the final set, may be ready today.
Since I've got to be at the Dentist at 10:30 I should definitely be late enough to the gym to miss the haters.
Probably won't get in a ride today unless I get in a ride indoors, due to getting dentures.

I can't get a break, while having my coffee this morning I hear a bunch of racket, screaming, on the back porch, neighbors cat is attacking my cat, Skunky.
I grab my pistol and head outside, there rolling around on the ground in a ball, as soon as they break up, I take a shot.
I got off about 4 shots but don't think I hit t-boy but at least he leaves the property. I have named my neighbors cat "t-boy" because he likes to stir up a bunch of shit for no reason.


**********************

Please donate to the ACLUNever in history has our country and our Constitution been in such danger, we must Act.



50 deg f

1369 days left


On the 31rst I went for a bike ride, 32 miles.
Yesterday I went to the gym an hour later, looks like I'll have to go two hours later, whatever.
Today I'm headed to Texarkana to get dentures.
Hope everyone has a great hassel free day.