Ride With the Eagles, Mount Pleasant, Texas
Had a good Saturday, April 23rd, at the Mt Pleasant Bike Ride, it was a cool start and we had a nice north breeze, it was a good time.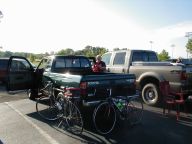 Arrival at Northeast Texas Community College in Mt. Pleasant
Lawrence Nabholtz last ride, end of an Era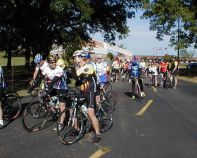 The start, everyone is ready to get going and warm up. You can see we had a good north breeze by the flags in the background.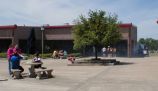 After the ride we were treated to some good hamburgers.



A nice bike that caught my eye, Lemond Zurich.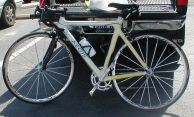 My favorite bike of the day.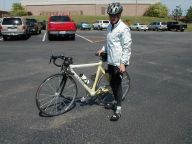 My favorite bike and Shonda, the lucky owner.