September


Nice ride today on the backroads, didn't feel like Superman, but it was a good ride.
I'll be fine as soon as Teresa returns from the Mexican restaurant with or Chicken Enchiladas carry out, hurry teresa, I'm hungry.

Just two more days until my "C to C" ride, I'm anxiously looking forward to it.
It looks like I will be the only one on the "C to C" ride, actually that's fine, I ride my own pace and have a great time, even extend the distance just a bit if I'm feeling spunky.
I'll be leaving the Cass County Courthouse at 8:30am, and hope to return to Linden by 12:30 or 1 pm.


********

Thought I'd post this little video of me descending Pate Hill, I usually climb it but today I got to have a little fun and made the descent.

Leave a comment From: MrDaveyGieThat hill rocks,

mrbill:
I like going down it almost as much as I like climbing it



It was another beautiful day for bike riding, cool, dry and blue skies.
I did some County roads and backroads and I took my pepper spray.

I wanted to share one of my favorite hills with everyone and I couldn't make it up this one handed so I took a series of pics on the way up.
After getting on top I took one of the first part of the descent, which is a three stepper and a lot of fun, try it with no breaks, gravel, ruts, sand and speed, a recipe for fun or disaster.


Going up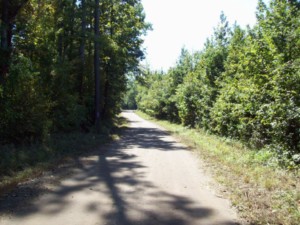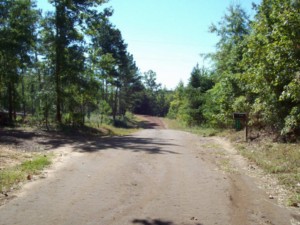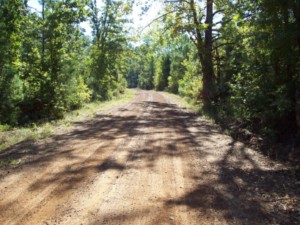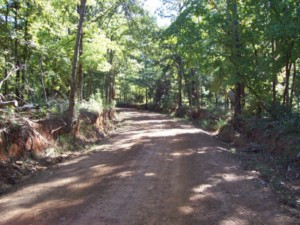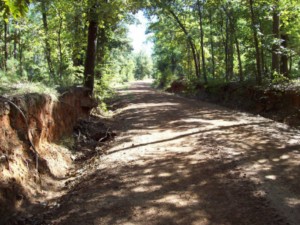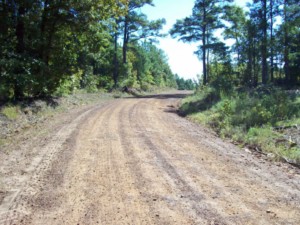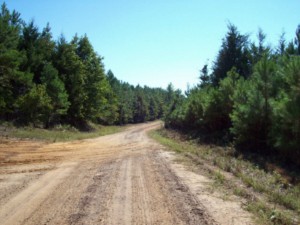 The Descent, this is only the firt part, there's two more drops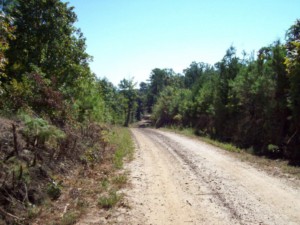 The pepper spray was for my friend, the brown and white Boxer, but I used it before I got to him.
I ran upon another four legged friend who likes to harrass me, as I was passing his home he jumps into the road ahead of me, I pull my pepper spray and give him a shot.
It's fun to watch a dog run on three legs while he's wiping his eyes with his other leg.

Everyone be careful out there, it's a Jungle.






It's coolin off in Texas, finally


mrbill with a vest on, what's this?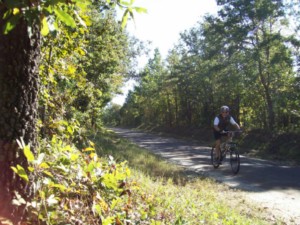 The vest came off about 7 miles into the ride, atop this hill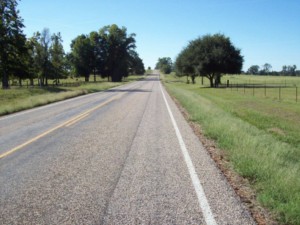 Club lake mtns, that's where I'm headed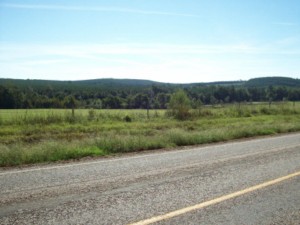 A small lake nestled in the hills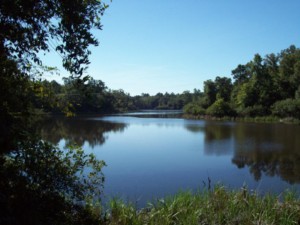 Latest pic of Courthouse restoration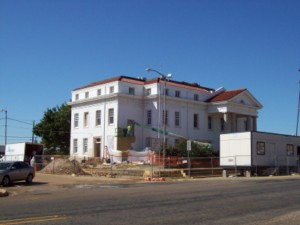 It was a beautiful day, just don't get any better.

I'm really looking forward to the C to C ride, the weather should be perfect, just two more days.






Had a good ride today, rain yesterday, cool front moving in combined to make for


Fog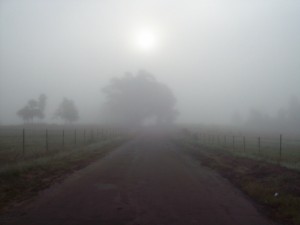 We should have an excellent week for cycling, drier and cooler.



Leave a comment From: Harry LeggsCool lookin' pic!

mrbill:
Coming from someone with your photography skills, I take that as a compliment.








Really enjoyed the rain today, we could have used more but we're thankful for what we got.
Teresa was afraid I'd melt and I didn't want to get my bike dirty so I took the day off.
I took advantage of the rain to burn a couple of piles of timber, always fun.

I need to make myself one of these and start a little taxi service in Linden





The temps on my ride this morning were tolerable and as you can see the humidity was present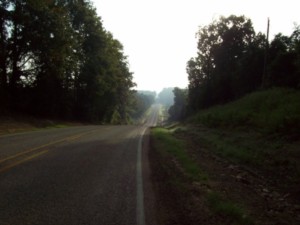 You really feel it when you stop, here's looking thru my shades after stopping to take photo above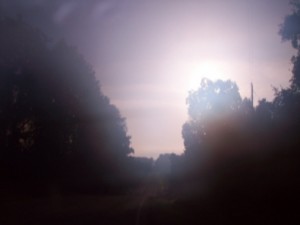 On our recon of the "Courthouse to Courthouse" route we couldn't resist having some Mexican food in Jefferson,
my favorite, Chicken Enchilades, Bueno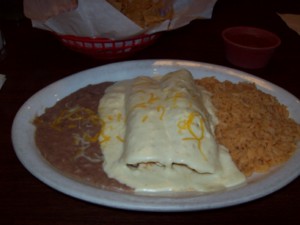 This is what Teresa likes about Bike Riding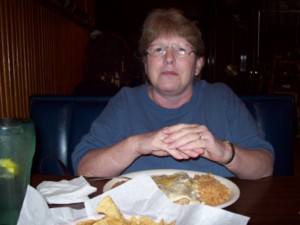 Everyone have a good weekend, we're supposed to have rain and cooler temps and we're ready for both, bring it on.



********



In the reading department I'm finished reading "Vector" by Robin Cook, a good book about a disgruntled Russian Amerian and some Skin Heads getting together to launch a BioWeapons attack in NY city, a good and thoughtful read.

At present I'm reading "Windmills of the Gods" by Sidney Sheldon, looks like it's going to be another good read, I'm finding Sidney Sheldon to be a pretty good author.



********



Just saw this on Cycling News, Jure Robic killed in accident.
I saw Jure at RAAM, he was a five time winner, I can't believe it, one hell of a Cyclist, may he rest in peace.
Click image below for story.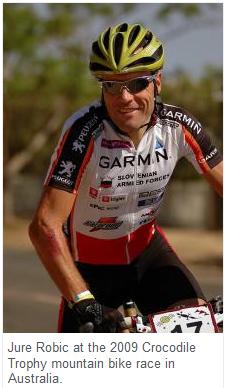 Leave a comment From: MrDaveyGieNow Bill, don't reach over and grab T's food. :-)

From: Teresa

I think he knows better!!!!!!!

mrbill:
Yep, sure do!

From: Harry LeggsYeah, that air looks thick.

mrbill:
Hopefully our days of thick are are almost over, pretty nice here this morning.



I had a good ride this morning, it was cool and cloudy, humid, but all in all a good ride.
I did the backroads over the Carterville Mtns and back by way of Thompsons Bluff.

I've got this one dog, a boxer, that is a regular pain in the butt, not only is he a pain but he trys to teach his friends how to be a pain.

Well today I got a video of him, you be the judge




Always good for a little Interval



********



Teresa and I are going to have Mexican food for lunch and then we're going to take the truck and recon the "Courthouse to Courthouse" route.
I just need to be sure there are no unexpected surprises, like bridges out, that happened the first year, also it's a new route starting out, so Teresa wanted to make sure she knows the route.

As an extra incentive to get riders, everyone who shows up will get a Lottery Ticket, there's only a small catch, if you win you must give mrbill twenty five percent, this is the only ride where I've seen this done, I may have to change this to the "Muti Million Dollar" ride, come on out and try your luck.



********



I would also like to encourage everyone to make the "Tour de FireAnt" ride in Marshall, TX on October 9th.
This is a really good ride, well organized, good routes, good schwagg, pizza and beer at the finish, plus they'll be giving away a Trek Bike.
I'm already entered so I'll be there, hope to see you there, be sure and give me a shout out.

"Tour de FireAnt"



Leave a comment From: Harry LeggsI bet he's getting tired of getting beat by you.

mrbill:
Yeah, and I'm getting tired of listening to him and his friends

From: Teresa

Gotta love those bikes rides to put up with these big suckers!!!!!! Come on and let me get some teeth HEEE!!!!!!

mrbill:
I really don't like kicking a dog in the face, But

From: MrDaveyGieHow in the hoot did you manage to film that looking behind you, and get away from the dog at the same time. Awesome.

mrbill:
And I was also going uphill, you gotta love it








I did my lottery ride today, a twenty one mile loop thru Linden where I stop and get my lottery ticket.
I realize you have about the same chance of winning the lottery as getting struck by lightning, well, I was hit with electricity pretty good on the job a few times so I'm counting that as lightning, makes my chances a bit better.

It was a good ride, the mornings have cooled off a bit and come Sunday or Monday it should really cool off, believe me we're ready.



I had a nice ride this morning, took the mountain bike out for a spin thru the bottoms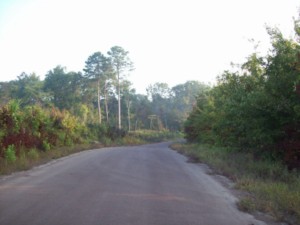 Saw my little friend at Red Hill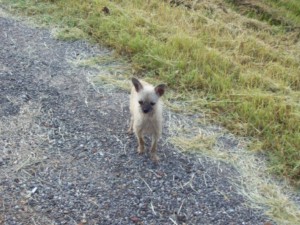 I discovered that there paving one of my regular roads,
from Red Hill to Almira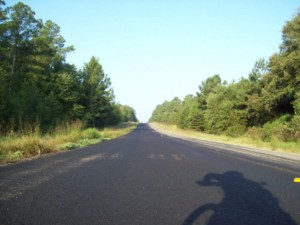 I finished up with a little gravel, at the bottom of this hill is Sand, tricky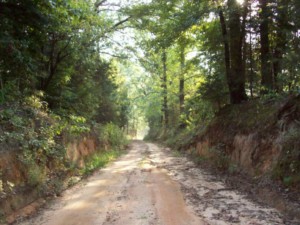 Got out early this morning and did my favorite 40 mile route, from mi casa to Linden, Kildare, Bivins, Linden and back to casa.


Startin out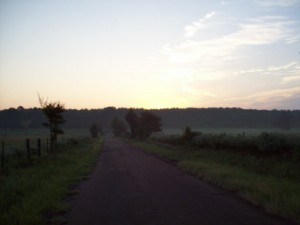 Kildare, today I went just over the hill and took a left to Bivins
On my "Courthouse to Courthouse" ride I will take the right you see in the pic, 248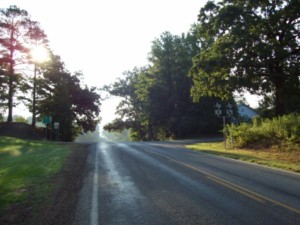 Bivins, from the bridge over the Railroad tracks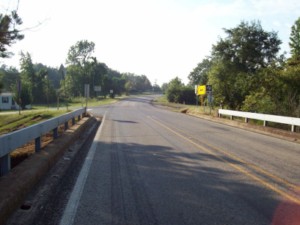 Railroad tracks at Bivins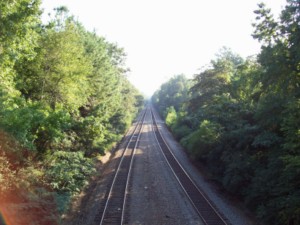 Largest hill near Center Hill, fifteen miles to the casa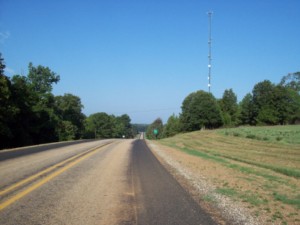 It was really nice out this morning, Big Fun.



Leave a comment From: Teresa

Great job babe, now ready for rest & football.....

mrbill:
Thanks, hey, what happened to those Cowboys?








Got out about 7:15am this morning, beat some of the heat but not the humidity.
I had a good ride, one of my favorites, lots of hills, blacktop, county road, gravel and some sand, a little something for everyone.


This pic taken in the Carterville area, love this area
You can also see the moisture in the air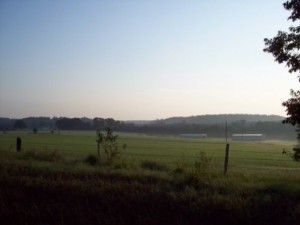 While passing thru Linden I did stop and get a lottery ticket, I've got my plan all worked out for RAAM, riders, support vehicle, the works, maybe even a band and some cheerleaders.
If I win the lottery I'll be gettin in touch with my riders, a couple of them don't know yet that there part of the team, should be a blast.



********



Just a reminder that my "Courthouse to Courthouse" ride is coming up Oct. 2nd.
This ride is free, I will provide goodies at the halfway point at the city park in Jefferson, other than that you're on your on.
I will have a cell phone and a sag wagon will be available, hasn't been needed yet.
If you would like to ride and your significant other would like to meet you in Jefferson, they should enjoy their time there as on that day Jefferson has there City wide Garage Sale, plenty to see, Teresa always enjoys it, maybe find a book or two.
Let me know if you plan on attending, that way I can provide what you want at the break in Jefferson, within limits, no truffels or caviar.



Leave a comment From: Harry LeggsYou've got some hot going on down there. Might make it to 60 here on Saturday.

mrbill:
Unfortunately we want see 60deg here, even on the low side.








Had a nice ride this morning, backroads, over the Carterville mtns.
Also did a few dog sprints, nice for warming up.


Climbing out of the bottoms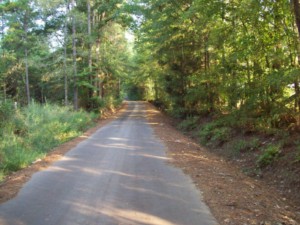 Supposed to be around 100 deg again today, it's been a rough summer, we're about 11 inches behind on rain, ready for a change.



********



In the reading department I finished "The Wide House" by Taylor Caldwell, another good book, don't think I'll ever find a book by her that I don't like no matter what the topic, she's really good.

I also finished the "Horse Whisperer" by Nicholas Evans, a good read, I enjoyed it, haven't seen the movie, probably a good thing.

At present I'm reading "If Tomorrow Comes" by Sidney Sheldon, a very entertaining read, hard to put down.

Teresa and I are headed to Atlanta to take care of a few things, we'll stop by the second hand store and check for books and I think we'll also have some Chinese at our favorite little Chinese Restaurant.






I had a real nice ride this morning, I felt good and the temps were fine, the humidity was bearable.
I took my Mtnbike and did a little County Rd and some backroads, I was looking for hills, and found some.
Met this friendly Black dog


Most of the times it's the friendly dogs who hurt me the most.
This one was super friendly and I got a good workout trying to drop him, he probably followed me for about a mile, I gain on the downhill and he gains on the uphill.

I just had to take a photo of this Proud Boy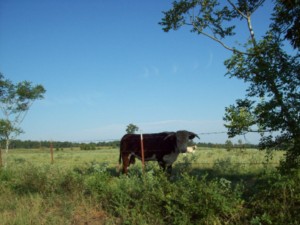 I showed the pic to Teresa and told her we had something in common, I asked her what it was, she said, "Well, he looks old," no Teresa, that's not it.



********



I've missed the words of wisdom from Bob Roll, I finally saw he twitted this morning.

Wisdom fron bobkeroll:

by nurturing others you yourself will be nurtured but by hurting others you will never prevent yourself from being hurt






I had a good ride this morning, twenty miles on the backroads.
Gettin out early lets me beat most of the heat, not bad early in the morning.

This is one of my favorite spots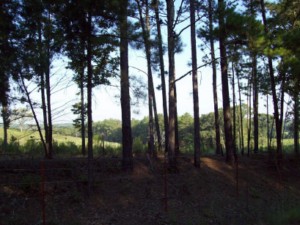 From where I took this picture it's a fun downhill, 3 parts and 3 ninety degree turns, hold on, and you also have to watch for goats.
My casa is about 6 miles in the distance from where I am in this pic, and a lot of up and down before you get there, a good ride.



********

I really like this "Cross Race Video"



Brought to you by
Yo Eddy
Good job Dan








I took the day off the bike today, had some chores to do around the Rancho.
First I had to fix the Riding Lawnmower, put a new belt on the Mower Deck.
Then once the LawnMower was fixed, guess what, no I didn't go iceskating.
Well that went pretty well, I only jammed my little finger on my right hand and I didn't have any parts left over.

I will be out on my mtn bike in the morning, out early to beat the heat, supposed to be about 98 all week, ugh.
Leave a comment From: Harry Leggs Sorry about the heat returning. We won't be out of the 60's here all week.

mrbill:
That sounds like our Winter temps, enjoy!

From: MrDaveyGieHoly funance, Texas is cooking. Hope you can stay cool. and get some quality riding in.

mrbill:
I don't know if it's ever going to cool off, hopefully just a couple more weeks.



It sure is nice when you go from 80 deg and 100% humidity to 65 deg and 40% humidity, yep we had a little cold front come thru and it was nice this morning.
On my first downhill I was thinking about my vest but by my third uphill I'd forgotten about it.
I did sweat a bit today but it wasn't running, just kind of beaded up and sat there, a definite improvement.
So I had a nice ride on my Mountain bike this morning, did the Club Lake Mtns and Tabacco Rd and also rode thru Linden.

Looks like I'll have another rider on my "Courthouse to Courthouse" ride on Oct. 2nd, Robert from Waco is coming to ride, should be a good time, anyone else up for it, let me know.



I went to a bike race in Douglasville, TX yesterday, had a good time in spite of the Heat and Humidity, it was tough, my hats off to everyone who rode, it was Brutal out there.

I wanted to get in a ride and I wanted to see the race so I rode up to Douglasville on my Centurion, I hardly recognized Douglasville with all the bikes, alright, there's going to be a bike race.
I decide I want to get some pics of the guys on the road so I head out a little early and get some road pics as the groups catch me, no I didn't have to wait long on them.

The pro route was 2 laps of 45 miles, other groups did one 45 mile or a double 30 or a single 30.
I did the 30 mile loop, that way I could get to Marietta and catch the groups once again as they headed toward Douglasville.
Believe me the route is pretty tough, nearly constant rollers and my route, the 30mile, included the Marietta rollercoaster, fun.

I'm not sure but it seems to me that this may have been one of the nastiest days of the year, it was boiling, you didn't have to even move to sweat, quite a few of the riders ran out of fluids and there was a lot of cramping going on, pain.

mrbill had a great day, enjoyed seeing some of my dream bikes and had fun chatting with some friendly folks.


The Start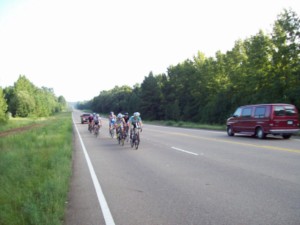 mrbill in Marietta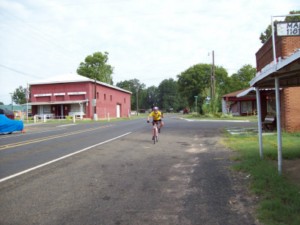 I had to call Teresa about 3 miles from Marietta for more Gatorade
she met me in Marietta, saved my butt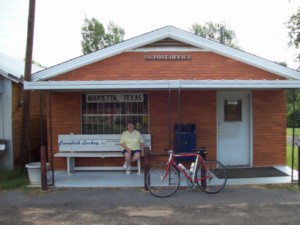 Race Winner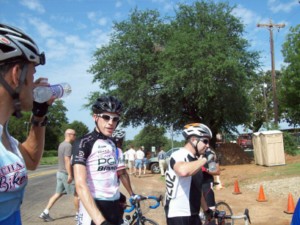 Finish, Cramp camp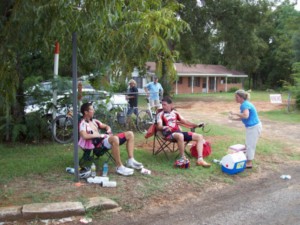 To see more pics of the days events, click link below
More Pics from "Little River, Part 1"

I really had a good time even tho I got cooked, it was a boiler, did I mention it was Muggy.
Hope they do this ride again maybe a couple of weeks later when it's cooler, that would be a major improvement, for the over 60's anyway.

I'll get the rest of the pics up later this morning, I'm going for a bike ride, imagine that.



Leave a comment From: Belinda Gurganus

Mr. Bill:
Awesome job on the blog / website !!! I checked out your pictures today and passed your link along to our little team. **You could have left that girl in the blue shirt in the 'cramp camp' pic out of the viewfinder :) !!! All kidding aside - thanks so much for posting these and for sharing your site with me and the group!

I had a great time Saturday visiting with both you and Teresa --- you made the day fly by!!
http://teamlasport.org/index.html is the link to our team website (just keep in mind what you said about the "thankless job" of keeping websites updated -- unfortunately most of ours has not been updated in some time).. But it will give you an idea of a little bit about our team anyway. It does have some local links and a little info about the race we host at "Home" in rocky mount/bossier city/shreveport. Just keep it in your 'favs' and check back from time to time and hopefully the info for next year's race will post at some point. If we get it going for 2011 and you are up for a road trip, you and Teresa could may it a daytrip to S'port :) Take care and Be safe on the road & hopefully we will bump into you guys again on the road in the future!! *You guys can also look me up on Facebook. BG

mrbill:
We also enjoyed meeting you and members of your team, tell Scott Hello
I'll check out yalls website and hopefully we will see each other again out there at a bike event somewhere. Happy Racing

From: Belinda Gurganus, Regarding Peru Photos, Hey Mr. Bill ........... These are awesome pictures !! I was very envious, and you almost had me wanting to book a trip of my own, that is 'til I got to the one about being robbed at Gunpoint !!! OMG!! That must have been one heck of an experience -- one that you probably could have lived without :) but then again the story would'nt have been as good either !! Glad you made it back to the good ole ' USA in one piece!! BG

mrbill:
Peru and the Andes was truely beautiful, being robbed wasn't.
The one hike where we got robbed may be the only hike in Peru where that will happen, lucky us.
Peru is a really poor Country and the poorer they get, the more security becomes a problem, what a shame, but understandble.
Belinda, thanks for stopping by.

From: Peter Eckel
Bill,
Thanks for the great photos!
I of course like the one you captured of me winning the Cat 3 race, truly a rare photo opportunity!! :)
Any others you may have of course I would love to see.
Thank you and happy riding out there!!
Peter

mrbill:
Like I said before my hats off to all of you who raced, it was Brutal out there, Congratulations on your Win.
Thanks for stopping by








Got out for a ride this morning and it was mucho humido due to the rain we had yesterday and the heat we have at present.
Even with the humidity it was a good ride being my second day out after a little recovery period.
Yep I just came off of about five days off the bike and that hasn't happened for a while, felt good today, recovery is good.
Actually my recovery wasn't exactly voluntary, I had what felt like Strep Throat, sore throat and low grade fever, just felt like do do, I guess we have to do that occasionally, new strong antibodies, now I'm ready to ride, bring on the cooler weather.

Tomorrow morning I will ride my Centurion to Douglasville to watch the Bike Race and maybe help out if needed, this is pretty neat, only twelve miles from the house, that only happens rarely.
Hope everyone has a good day in the pedals.

P.S. I don't want anyone burning any books this weekend.



Well I will have to say it was nice to be back on the bike after a few days off, I guess that old saying is true, "it like riding a bicycle, you never forget", yeah I wobbled a little at first, but it came back and felt great, even with the conditions.
Yep, it was warm and nasty and a bit windy, the tail end of Tropical Storm Hermine, but I enjoyed it.


Yeah, I was tempted, I only had a light breakfast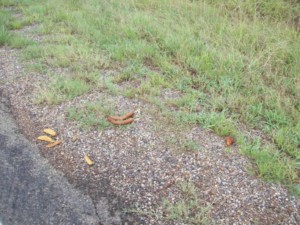 Four potatoe logs, two Sausage on a stick and one chicken leg, um, um, looks good don't it

********



Below is the info for the 2010 Tour de FireAnt in Marshall, TX
I highly reccomend this ride, a good route, friendly folks and there not stingy with the treats.
Support this ride so we don't loose it, and you can even meet me, mrbill, I'll be there.



Tour de FireAnt





Leave a comment From: Harry LeggsI was wondering if you got any rain from that storm. Looks like some folks got hit hard.

mrbill
We did get some rain and wind but the worst of it was west of us, in the Dallas, Fort Worth area, where I grew up.
We got just enough rain to make it really muggy with our temps in the mid 90's, can you spell NASTY








We had a great time yesterday in Gillam, Louisana at Ray Urbans Birthday Party.
The party was held at the Gillam airport, Drop Zone, and Ray made a Tandem Skydive at 90yrs of age, amazing.
Click on the image below for the "Rest of the Story."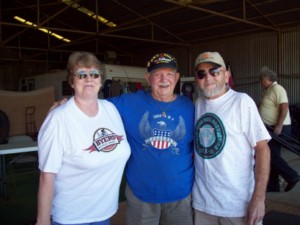 Thanks to the entire Urban Family who made us feel right at home.

We found out this morning on a post by Jennifer Urban, Ray's daughter, that after we left her brother, Charles had a malfunction on a jump and had to pull his reserve, everything turned out alright.
Out of my 497 jumps I never had to use my reserve, although I did have a couple of "Snivels" and thought I was going to need my reserve, but chute opened and I survived, this probably wasn't Charles first reserve ride, not with over 4 thousand jumps, including Base Jumps.



Leave a comment From: Teresa

Great job putting this page together babe. We really had a great time.
Thanks to the Urban family for treating us like one of your own. Plus, getting to watch this 90yr. old man jump was wonderful.
Best wishes to Ray & his family.

mrbill:
Thanks Darlin, it was a good time

From: MrDaveyGieThat rocks, liv'n life to it's fullest.

mrbill:
As an old Army man I hate to admit it, but those old Marines are tough!

From: Ray u Urban Sr:

Enjoyed having you there, at my/our celebration, hope you were able to meet everyone, because they are a fantastic fun loving group. This was Charlies 13th reserve chute usage. The worst thing he was bare footed and landed in a just harvested corn field, also recovered his parachute. Thanks for being a big part of this day.

mrbill:
We had a great time and really enjoyed meeting your family, really glad everything worked out for Charlie, you don't recon he was just trying to add a little excitement to the day, do you? I doubt it.

From: Linda Urban

Thanks Mr. Hatfield for sahring this with my family.
Can you post the video's and photo's on facebook for us. It was great making friends with you guys also. Hope to see you next time. Keep in touch.
Linda & Ray Urban Jr. & Family

mrbill:
I'll try to get the videos and pics up on Facebook, we had a great day.
You did a good job on your Skydive, you couldn't get Ray Jr to jump, huh.
Enjoyed meeting the family.








Well the weather has took a turn for the better and I haven't.
As soon as the weather turns perfect for riding I come down with a sore throat and the blahs, just my luck.
I've decided since I'm down anyway I'll just take a some time off and give my shoulder a break.
My shoulder has been bothering me for two and a half yrs, doesn't get better and doesn't seem to get worse, but it is bugging the heck out of me.
Can I actually take about 2 weeks off the bike, I hope so but I doubt it.
Right now I'm in pretty good riding condition for me and I'm scared that if I stay away from the bike to long I'll lose my conditioning, I guess everyone has the same thoughts.
I wanted to stay off for 2 weeks, that would be until the 15 of Sep, ain't gonna happen, I know I want to take a short ride on the 11th to attend a bike race about 10 miles from my house, there goes my 2 weeks off.
Maybe I'll take my truck to the Bike Race, we'll see.

Everyone have fun on your Labor Day Weekend and be safe, lot of nuts on the road, and I don't mean pecans.

In the reading department I'm enjoying "The Wide House" by Taylor Caldwell, have yet to find anything by Taylor Caldwell that I didn't like, a great Author.

Almost forgot, Teresa and I are heading to Gillam, LA today to visit a Drop Zone, as in Skydiving.
We saw on the news where a Gentleman 90 yrs old will make a Tandem Jump today, thought it would be nice to take a drive over there and wish him good luck.
I'm also interested in seeing just how the Gillam Drop Zone is doing, I jumped there before but it's been a long time, neat little airport, grass runway.
I can also check on a couple of things like can they repack my reserve and how much are jump tickets these days, I do think about making another jump every once in a while, quite an Adrenaline Rush.
Actually I need to make 3 jumps, then I'll have 500 total, who knows, might happen, but not today.
Leave a comment From: Harry LeggsCool is so much better.

mrbill:
I agree completely, but to go from a low of 80 to a low of 56 overnight can be tricky.

From: MrDaveyGieYeap, we wrestle with the same demons. Injuries. Hope your shoulder behaves, and improves.
Keep on rid'n
Dave

mrbill
Thanks Dave, Got to keep ridin, don't feel right otherwise, darn injuries, that's livin



Rain today so I figure I better take the day off, don't want to melt.
This rain is the beginning of a cold front that's on the way and we're looking forward to it, cooler and drier this weekend.
I did manage to get out for a ride yesterday, short and sweet, not to hot but humid as hades.

In the reading department I finished "The Penal Colony" by Franz Kafka, not what I would call an easy read, but I did get a kick out of one of the short stories, the "Hunger Artist".
If you want to try it, let me know and it will be on the way.
Leave a comment From: MrDaveyGieMelting in the rain isn't good for one's health. :-)