90 F,


I've been hitting it pretty hard on my bike lately and Sunday I didn't feel real spunky so I decided to take a couple of days off. Not riding for a couple of days has given me a chance to catch up on yardwork and some housework.
I imagine I'll ride tomorrow before going to the gym.

For the first time in a long time I actually won 5 dollars on the lottery.

I've been getting itchy feet so today I purchased my ticker for Cali, Colombia on Aug 28th. I'm really looking forward to visiting southern Colombia, Cali, Popayan, and Pasto and a couple of smaller villages, Colombia really is a nice place.

On Thursday I'll be doing the Marietta Turnaround if it isn't raining, I'll pass thru Red Hill about 7am.



97 F,


Got a text last night from Jerry, he invited me to join him and Roger for a ride this morning, I needed to mow but I like to keep my priorities straight so I went on the ride.
We got out at 6:30, just right with these hot days and the heat index above 100, it was cooking yesterday. We rode to Bivins and then Kildare and then back to Linden, nice ride, I took it easy this morning, no intervals, just cruised with the boys.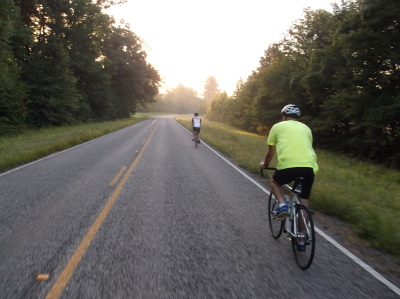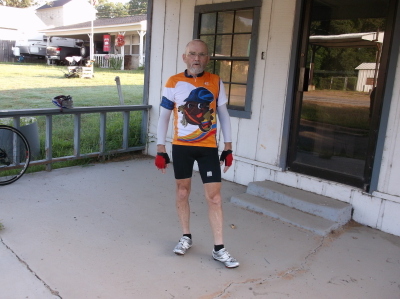 My new "Columbian Coffee Bean" jersey



97 F,


I went to the "Naples Watermelon Festival" today and had a great time.
To see my pictures and read my ride report click on the image below.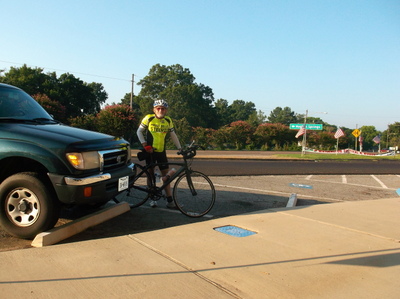 90 F,


I took a ride to town and back this morning and then headed to the Gym.
The cool front is gone and it's heating back up, but thank goodness we're supposed to have another cool front next week, bring it on.

I was trying to think of where I might like to ride tomorrow and decided I would create the "Naples Watermelon Ride."
Tomorrow is the Naples Watermelon Festival and I will be doing a 32 mile ride starting in Downtown Naples at 8am.
The ride will head South on hwy 338, to 259, to 130, to 161 which will bring us back into town.

Here's a link to the ride.
Naples Watermelon RideCome on out and join me for the First Naples ride, always a treat to make the first ride.
Here's my cell if you would like to get in touch, 903-650-2419



80 F,


I rode the Marietta Turnaround today it was lots of fun as usual with plenty of hills. Starting out this morning it was as wet as it gets without raining, we had rain yesterday and the fog was thick this morning, plus the humidity made for a wet ride. I would stop every 2 or 3 miles to clean my glasses, finally I put them in my pocket, a fruitless endeavor.
Enjoyed visiting with the locals at Mimi's restaurant in Marietta, had a coke and then made my way back down the Marietta Rollercoaster to the casa.

I did text Jerry to let him know that lunch at Mimi's was Pork chops, mashed potatoes and green beans, he text me back and we met up for lunch, along with Martha, Jerrys wife and Jeramiah their grandson.
We had heard that the food was good and it really was, everything homemade and the Pork Chops melted in my mouth.
The owner had a couple of games to play and Jeramiah got a kick out of seeing how they work, and so did I.

So a great start to the day.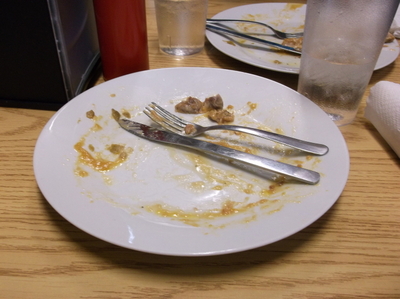 The pork chops were so good I ate them before I could get a picture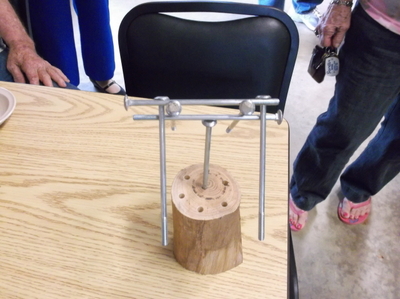 One of the games, balance 6 bolts on one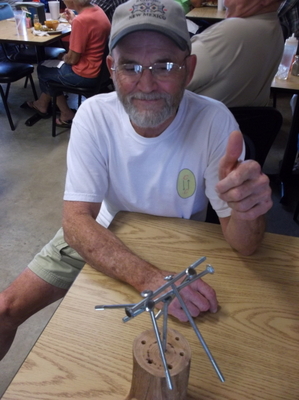 It wasn't pretty but I did it.



China has largest population not because the men are extra horny or women are extra fertile.
But because their condoms are Made in China.









86 F,


Roger and I got out early for a 25 miler with hills, perfect morning for a ride.

Thursday I will be doing the "Marietta Turnaround," I'll be passing thru Red Hill about 7am if you want to join me, this is hill work.

Is it possible for Nibali to lose the Tour, it's possible but highly improbable, it's definitely his to lose. I was really hoping TeJay would get a podium finish but now it looks doubtful.



86 F,


I took me a short ride to town and back today and then went to the Gym.
I saw Roger at the Gym and he wants to join me on a ride in the morning, we'll do 25 and I may add another 8.

I found me a ride that I might do, it's the "Hamilton Hillaceous Bicycle Tour."
Hamilton, TX is about 120 miles west of Waco so I may go to Roberts in Waco and we can go on Saturday morning from there, sounds like a plan.
Of course I was interested as soon as I saw the name, Hillaceous, sounds like it may have some hills, and that's what we like.

Hamilton Hillaceous Ride



80 F,


Robert and I had a good ride this morning, all except for Robert having a flat about 3 miles from the house.

We stopped by the convenience store for a break and while there we saw something that caught our interest, the "Gut Blaster." This thing is a ball about the size of a tennis ball, it's a jalapeno pepper stuffed with cheese, wrapped with a chicken strip, wrapped with bacon, battered and then deep fried, we were both afraid to try it.

So a good weekend of riding comes to an end, now I'm looking for my next ride, there's the "Tour de Goatneck" in Cleburn, Texas next weekend. I've ridden this ride several times and it's a challenge, hilly, you ride in and out of Dinosaur Valley and they say it always rains at the Goatneck.



74 F,


Me and some friends went to the "Tour de Paris" bike ride in Paris, Texas today.

Beautiful weather, high of 74, old friends, new friends and a great ride, the perfect day.

Click on image below for ride report and pics.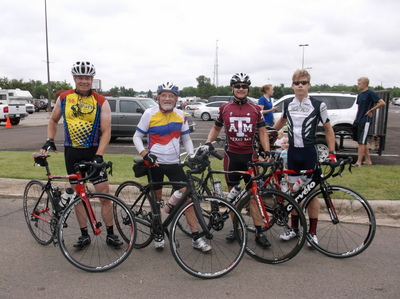 78 F,


Rain is on the way and boy do we need it, its been about a month since we've seen rain.
I did manage to get me in a ride and I finished it just in time, started raining the last half mile.

After getting home I had some breakfast and then burnt a large brush pile, perfect time just before the rain.

Looking forward to the ride in Paris on Saturday, Texas that is.

16 miles



88 F,


Fond memories of the Hula Hoop.Hula Hoop



90 F,


Took the day off the bike today needed to get some yard work done.
After yardwork I watched the Tour de France and I can't believe that Contador has crashed out of the Tour.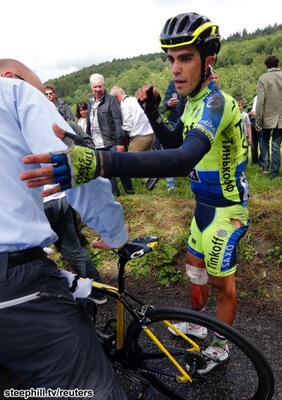 Now that Contador and Froome are out it's anybodys tour, Nibali is looking good and there's hope for Tejay Van Garderen, what a crazy tour.

Hope to see everyone at the "Tour de Paris" this weekend, temps should be nice.









90 F,


Got in a nice ride today, I rode the Antioch Alps, always a favorite of mine.
I've really worked this weekend and I feel it just a bit and that's good, this weekend I've maintained a 16 and 17 mph avg, not bad for the old man.

I'm really looking forward to the ride in Paris Tx next weekend, I'm going to find me some folks to play with. I've just got to decide which route I'll ride, I should ride the 55 mile route but may do the 40 with a friend, I'll probably decide right after the start.

Todays ride, 35 miles, 1234 ft gain, 17 mph avg.



90 F,


I did me a solo ride today and it was quite a ride. I managed to end up with a 16 mph average for the ride, total time, stops included.
I also found me a new hill on CR 2683, may be the biggest one yet around here, I loved it.

Going to cut the Mystery Melon here in a bit, a good day.

Tomorrow I'm doing a 35 mile ride which will include the "Alps" and "Heartbreak Hill." I'll be passing thru Red Hill about 7am if you want to make it here's my number, 903-650-2419.



90 F,


Got me in a short ride this morning and then went to the gym.
Had fun visiting at the gym and then I gave Jerry and Roger a ride home, they had walked 12 miles to the gym.

Tomorrow, SATURDAY the 12th, we're having a 42 MILE RIDE in Linden. We'll meet at the Courthouse at 7am and we'll have watermelon after the ride, the "Mystery Melon."

Route Map



90 F,


I didn't feel 100 per cent this morning but I had a 40 mile ride planned with Jerry and Roger so I cowboyed up and made the ride.
As I figured the bike ride made things all better.

I didn't work a lot today kind of a rolling rest day, really enjoyed it, just great to be out on the bike.

Yesterday was one heck of a stage in the "Tour de France," rain and cobbles, lots of carnage. Froome who won last years TDF crashed out yesterday and Contador lost 2 min and 35 seconds to Nibali.
Below are some of my favorite photos from yesterdays stage.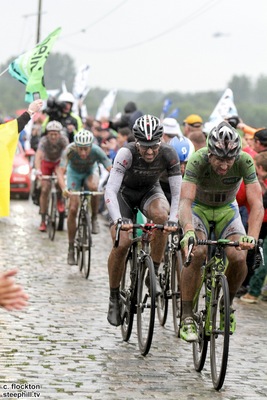 Sagan and Cancellara trying to catch the leaders


Valverde, Contador and Tejay VanGarderen trying to cut their loses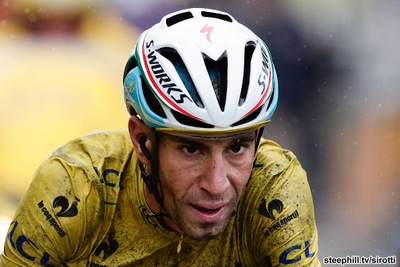 Nibali, the man in yellow, who so far has done everything right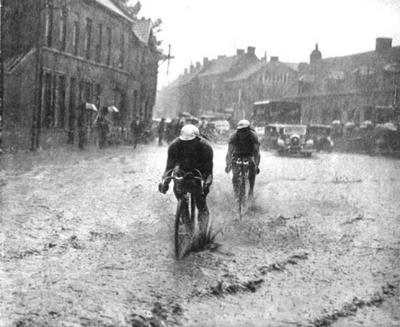 Conditions were also a little rough in the 1936 edition.



Don't forget our Saturday ride, 42 miler and we'll start at the Courthouse at 7am, we may open the "Mystery Melon" after the ride.









90 F,


I had a good ride this morning, the boys are teaming up on me. I started my ride with Roger, he rode with me for 9 miles and then I dropped Roger and picked up Jerry who rode with me for 24 miles. They figure by teaming up on me they'll wear me down, ha.

After looking at the weather for this coming weekend I've decided to get in an early ride in Linden.

I was thinking of Weatherford and the Peach Pedal ride, but it's just going to be to hot to really enjoy it, plus travel.

The ride in Linden will start at the Square at 7am, it will be a 42 miler, not real demanding.
Everyone is invited and if we have a few folks I'll bring the Mystery Melon and we'll have watermelon after the ride.

A map of the route for Saturday.

Route Map



90 F,


What a nice weekend of bike riding, Saturdays Watermelon ride and then a ride with Robert this morning before he left for home, wanted to get him some hills.
So thanks everyone for showing up and making it a good weekend.
Robert does plan on coming back for the Tour de Paris on the 19th, should be a fun weekend, Jerry may be there, he's a slow comitter.

I can't believe Cavendish crashed out of the Tour de France on the first stage, he wanted it to bad and tried to go for a hole that wasn't there. I did admire the way he admitted it was his falt and apologized to Gerrans, a big plus for Cavendish, hope he has a speedy recovery.
I was hoping that Sagan would take stage 2 but Nabali took the stage.



90 F,


Another really nice biking Saturday. Today we had our Watermelon ride, me, Roger Warren, Jerry and Robert. The weather was perfect, cool for this time of the year and the route was a good one, Kildare Junction and Bivins. We met at the City Park Pavillion in Linden which turned out to be a great spot to meet, everything you need.
Everyone had a good ride and then afterwards it was time for watermelon, it turned out to be a good one.

After watermelon we went to Kims to get some lunch and then after lunch we dropped by Rogers and he played us a few songs on his Dulcimer, pretty neat.

So, all in all, a day that can't be beat, if you want to have a good weekend, just plan a bike ride.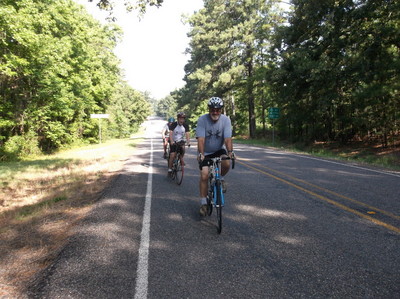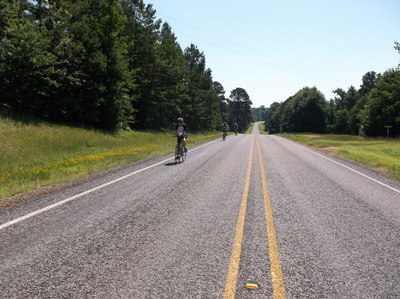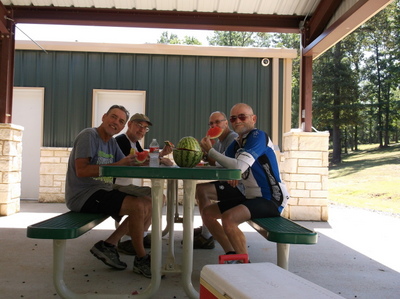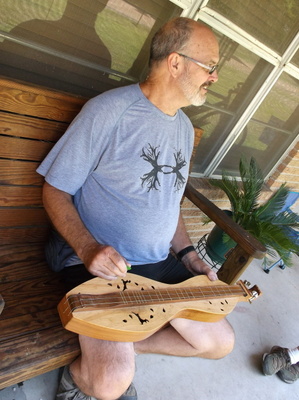 Not sure but this ride might be a repeater for next year, was a great day.
Thanks to all for making my weekend.









82 F,


Happy July 4th, be Independent
Saturday we're going to have a ride, we'll meet at the City Park Pavillion in Linden at 7:45 and be on the road by 8. There will be a 9, 25, 32 and 42 mile route and we'll have watermelon after the ride. Come on out and join us.

If you need to contact me my cell number is 903-650-2419, the weather should be great, don't miss this ride!



82 F,


Roger, Jerry and I had a nice ride today from Red Hill to Marietta.
This really is a nice route with plenty of hills to make it interesting.
I believe this was Rogers longest ride and he has a new bike and not many miles he did real well.

Saturday we're going to have a ride, we'll meet at the City Park Pavillion at 7:45 and be on the road by 8.
There will be a 9, 25, 32 and 42 mile route and we'll have watermelon after the ride. Come on out and join us.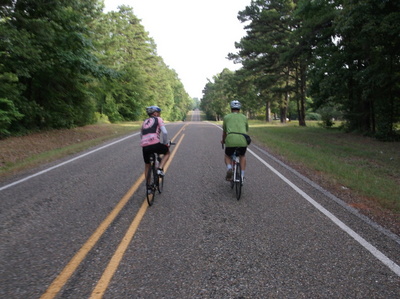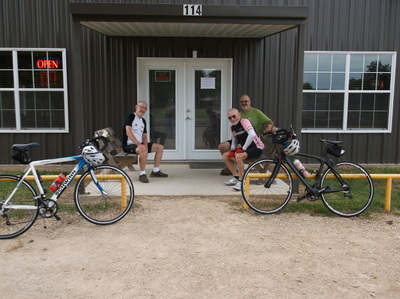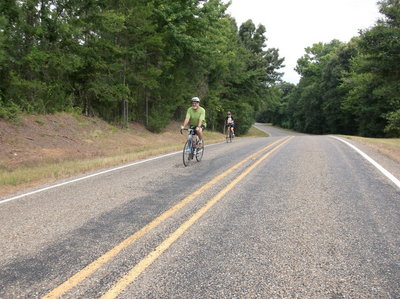 90 F, Hooomid


I had a nice ride this morning even with the 1000% humidity, you do what yu gotta do.
Jerry and Roger are walking today and tomorrow the three of us are supposed to do the Marietta turnaround, the hills should be interesting for Roger.

I'm looking forward to this weekend, I have a friend coming in from out of town and we'll go for a ride Saturday, a Tour de Paris warm-up. I think we'll do an easy 40 since Robert hasn't done a forty in a while, should be fun, then afterwards some Libation and Mexican food, recipe for a good day.

Just wanted to let everyone know that "Nancy Gore," our bike Guru, will be at the "Tour de Paris" on the 19th.



90 F


Was going to ride with Roger and Jerry today. I was on the road about 6:50am, I got to Rogers house in Linden and his bike is in the driveway upside down with no tire. Roger is fixing a flat, I watch the flat fixing and when he's thru he puts the tire on the bike and it immediately goes flat.
Well, Rogers out, lets see if I can meet up with Jerry. I meet up with Jerry on 59 and he wants to go to store for snickers. We finally get on the road, we cruise to Kildare and then carry on to Bivins. I thought we would stop for a coke as usual in Bivins but I guess Jerry was ready to get home so I decided I wouldn't hold him up and I proceeded to pedal. A good ride got in a little work on the way in.