It was a perfect day for a bike ride.
I met Mark, Barry and Terry at the "Corps Headquarters" on Wright Patman Lake, on the Dam.
It was cool and cloudy at the start but I warmed up about 3 miles into the ride.
We started with a straight decent down the backside of the Dam and then had about 3 miles down the shoulder of Hwy 59.
Most of the ride was on County roads and they were in good shape and the ride was great.
Mark decided that when he reached the outskirts of Bloomburg he would turn around and head back, missing the "Cullen Baker Fair", Terry, Barry and myself opted for the food, people watching and crowds.
Terry Spivey had his hands full greeting folks since he was from this area, even talked to the son of the Doctor that delivered him, says he barely remembers it.
I was glad that Teresa made it out to meet us, really glad since I didn't have any money on me and I was hungry.
We walked, talked, ate, people watched and basically had a good time.
After about an hour and fifteen min we decided to head back to the Dam, we lost Terry about 3 miles from Bloomburg when he decided to cut off and visit his 95 yr old Mom, or was he just avoiding that climb back up the Dam, nice climb, no, Terry wouldn't do that.

If we do this ride again next year, I'll let you know, I highly recommend it, just one major climb, that Dam.

Click thumbnails below for full size pics.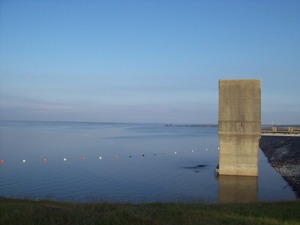 They're letting water out of the lake, that whirlpool looks dangerous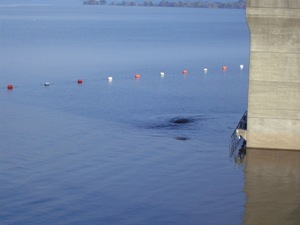 Swim in, a real rough exit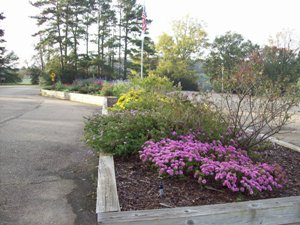 A flower bed at the Park Headquarters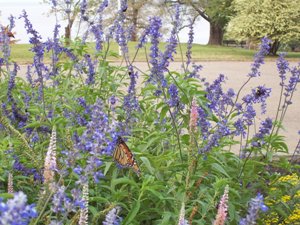 Plenty of bees and butterflies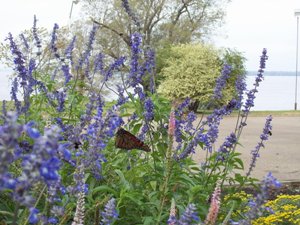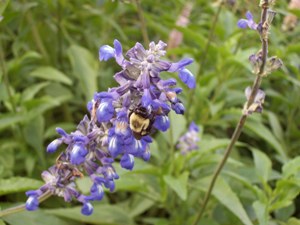 A busy Bumblebee, one of the best pics I believe I've ever taken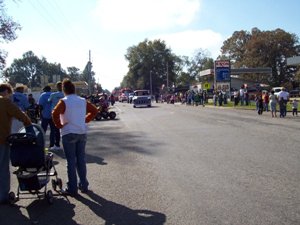 The Parade at the "Cullen Baker Fair"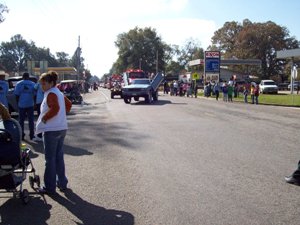 Check out the doors on that car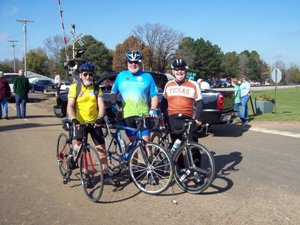 mrbill, Barry and Terry, I'm the handsome one on the left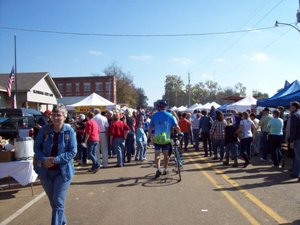 Barry, braving the crowds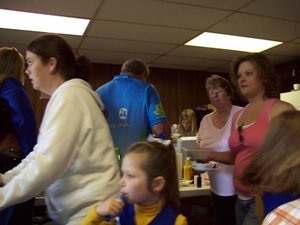 Teresa, "hum, what's she got?"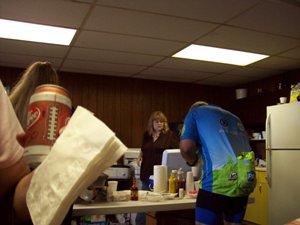 Barry, first or second bowl, don't remember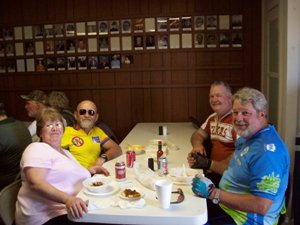 Nothin like good friends and good food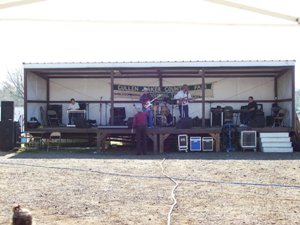 The band was cookin, almost got me dancin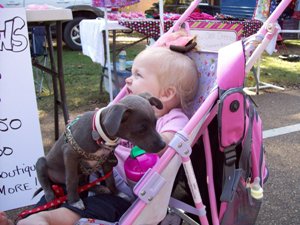 Double "Cute"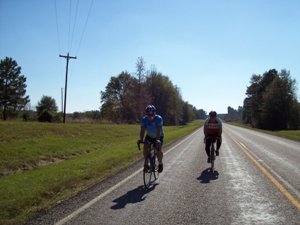 Headin back to the Dam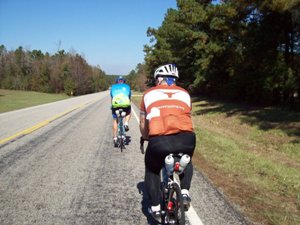 "NO Terry, I said I wanted a picture from the rear
Not of your rear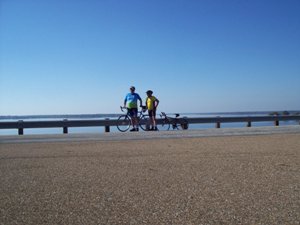 Picture of Barry and I on top the Damn, can't remember if we stopped for the picture
or just needed a break from climbing back up the damn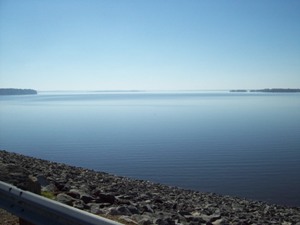 "Wright Patman Lake", just Southwest of Texarkana

Cullen Baker Video



******

Comments:

From: Nick

Great photos. We hit 65 today! The weather is still not so bad here in the cold Northeast. I am still jealous of your weather, at least this time of year.

**

From: Terry Spivey

Good pictures. My wife didn't come so I visited with Mother for about 30 minutes and road back up the Dam hill.

**

From: big jonny

Thanks, Bill, I enjoyed taking a break from the books and reading about your latest adventures.

**

From: Teresa

Great Pics .I enjoyed meeting up with you fellows. Plus visiting and having lunch even though I got to pay for ours. HEE!!! And then meeting up with Lisa & the grandkids. I really enjoyed the day

**

From: Janice

Very, very, nice photos of the ride and the fair....You do good work Bill!!!!!!

**



Home

Email me: spriy_99@yahoo.com