It wasn't exactly the perfect day for a bike ride, we awoke to a cool, drizzly, misty day.
Of course as soon as we got going and producing heat the conditions weren't that bad.
The only thing I didn't care for was the sprinkles on my glasses, poor vision, and it was constant from start to finish.

Considering the weather conditions there was a pretty good turnout, 178 riders, this ride deserves more, everyone needs to bring a friend next year.

We had a new route this year and I definitely liked it better than the old route.

It was nice to see the Texarkana crew, they made a pretty good showing.

Robert and I rode the 45 mile, which turned out to be 49 miles, probably could have done the 100k with the cool conditions, but things turned out perfect.
I took it easy on this ride and had a lot of fun meeting folks and taking a few pics.
They always give away a Trek bike at this event and guess what, yeah, I didn't win, surprise.

This is a well organized event, good reststops, good route, good folks, and good goodies, encouage your friends to attend next year.

Click thumbnails below for full size pics.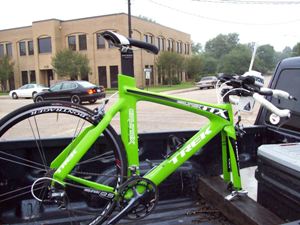 bike of the day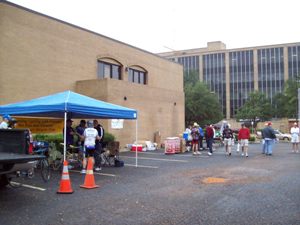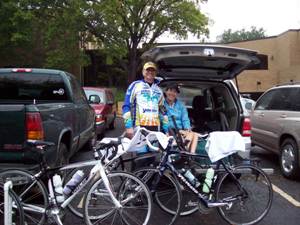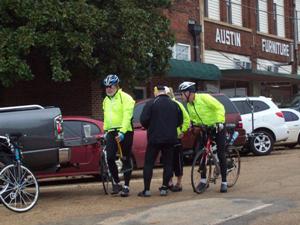 Texarkana crew, Barry the Man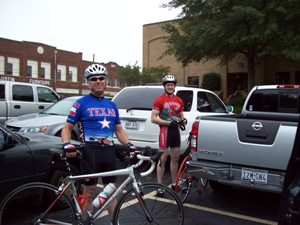 Jersey of the day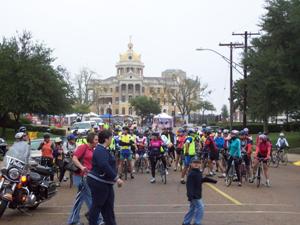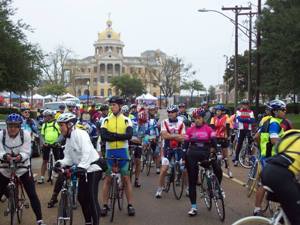 Gathering for the start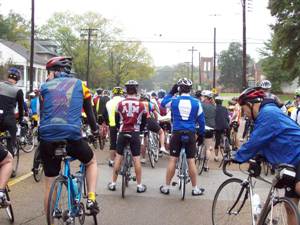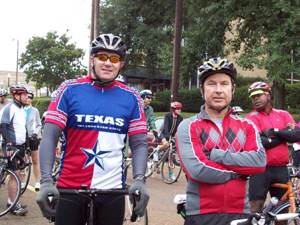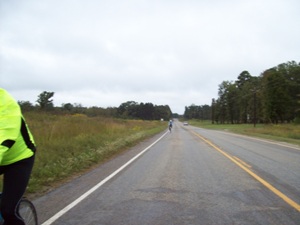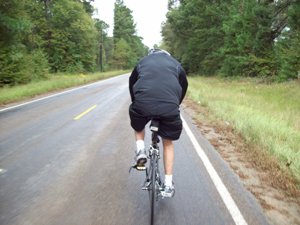 a view I don't see often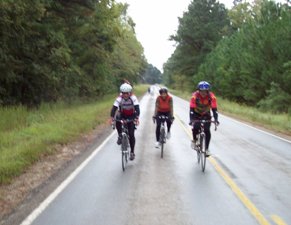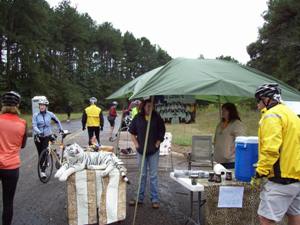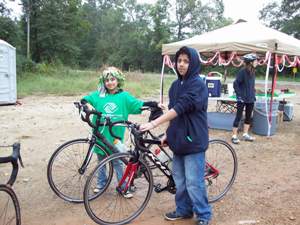 Bike holders, the second time I've seen this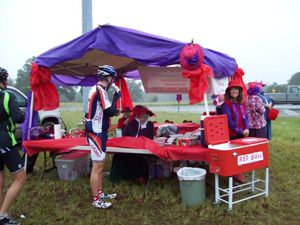 Favorite reststop, Red Hat Mamas, just had to try one of those Red Bulls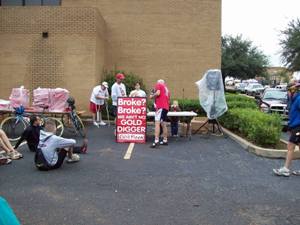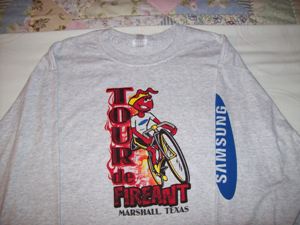 Best T-Shirt of the year

Home

Email me: spriy_99@yahoo.com