26 miles bluboy
75 deg f
963 days left



Windy

I got in a ride today with Jerry and Roger, met up with then at the Sonic at 2:30, it was 75 deg and the wind was steady out of the South.
I managed to get in 26 miles and with the wind it was enough.
Roger was telling me that his Doctor told him he was as healthy as he's been since he's been seeing him, the benefits of cycling.


It was a bit like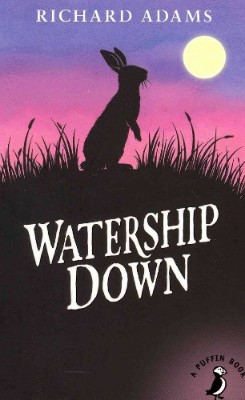 "Watership Down"


around here last night.
I left the back gate open last night and Bootsie managed to get out and get her a little rabbit.
What a quandry, I like my rabbits, before Bootsie I enjoyed watching them but with Bootsie around they may have to move on.
I can't really scold Bootsie cause that's what she's supposed to do, if we we in the wilderness I would have been tickled with that Rabbit she brought me and we both would have enjoyed it, but at the same time I'd rather not find anymore Rabbits on my front step.
So far Bootsie has caught a bird, a couple of gophers and now a rabbit, not looking forward to a Fawn in the yard, I have had that happen with another dog, Life in the Country.
If you haven't read the book I recommend it, a really good book.





gym
65 deg f
964 days left



Slow Day

Kind of felt like I moved in Slow Motion today, felt good, just taking it easy.
It was gym day, a lot of folks were missing so I got in a workout but not a lot of social interaction.

I like the looks of this bike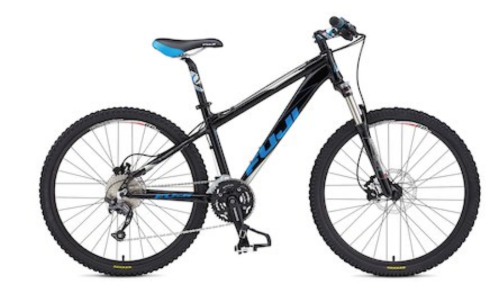 The best deal I found on it was HERE
I really like it, 26 inchers are getting hard to find and I like Hardtails.



Milan San Remo preview HERE
You gotta bet on Sagan, but it's not easy to win when the whole Peloton is gunning for you.

**************

A friend sent this to me and I think it's perfect, really relevant to the times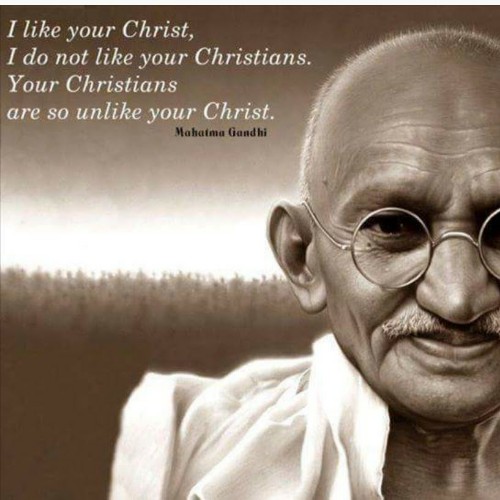 So So True

******************



I have some friends in the Czech Republic so I try to follow a little of the Czech News, hated to see this News Article

****************

One last bike related item.
Bike size is always a puzzling thing, I found what I consider to be one of the best, simple, all around guides for chosing the right bike size, BIKE SIZE





Gym
65 deg f
967 days left



Gym, Zorro

Today was gym day, good visit and a little workout to boot.
A friend of mine at the gym, David Lester, asked me about Zorro, who remembers Zorro?
David and I like to practice our Spanish so he was referring to the Spanish word for "fox" and was wondering if it had one or two r's.
Then we got to talking about the TV show, Zorro, you young folks won't know this one.
Dave asks me if I know who was Zorro's sidekick, I couldn't even remember if he had a sidekick so that got me to thinking and researching.
Zorro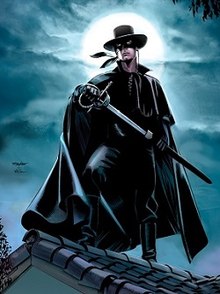 a 1957 TV series and Zorro did have a sidekick, Bernardo, who was originally mute and deaf but in this series he was only mute, he could hear so he could hear Zorro's enemies plotting against him and give warning.

Not to many folks will remember Zorro or his sidekick but everyone remembers the "Lone Ranger" and his sidekick, "Tonto."
Now your probably thinking about Roy Rogers and Dale Evans, that was a good one.
One last bit of trivia, all these folks had horses, can you remember them, Zorro's was "Tornado," the Lone Ranger's was "Silver" and you probably remember Roy Rogers horse, "Trigger,"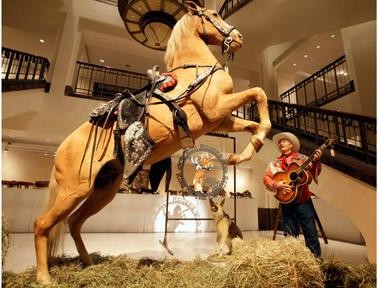 poor Trigger, stuffed, mounted and put on display in a museum, just don't seem right, kind of surprised they didn't stuff and Roy and Dale, yep they got the dog.

And so it goes at the gym.

*******************

In pro cycling there's a great race coming up this Saturday, Milan San Remo It may come down to these two again. Michal Kwiatkowski (Pol) Team Sky and Peter Sagan (Svk) Bora-Hansgrohe and of course I'm pulling for Sagan, should be a good one.
This race will see the riders in the saddle for about 7 hrs for a total of around 180 miles, plumb crazy, tell me cycling isn't a tough sport.

***************

Several years ago I was trying to figure out a way to get more folks in this area interested in biking, so my plan was to come up with a ride that would relate to them, with the main purpose of getting them on the bike.
I figured once we got them on the bike then we could start to encourage them to clean up their act and drop some bad habits and become, fit, beautiful and healthy like all us cyclists, well all cyclists aren't beautiful, I just got lucky.

So the "Cigarette and Beer Fifty" bike ride was born, we never actually had the race, some Liability issues.
Check it out;
"Cigarette and Beer Fifty" bike ride.


****************




33 miles bluboy
67 deg f
968 days left



Wind

We had a little cold front come thru, nothing major, cooled us back down a bit which for me is a good thing, not ready for Hot, Humid, Buggy weather yet.
The only drawback is the wind, today we had a steady N wind at 12 mph, made it a chore getting to the house.

I managed to get in 33 miles, 17 with Jerry, made a stop at the Truck Stop after the ride and ran into a couple of folks.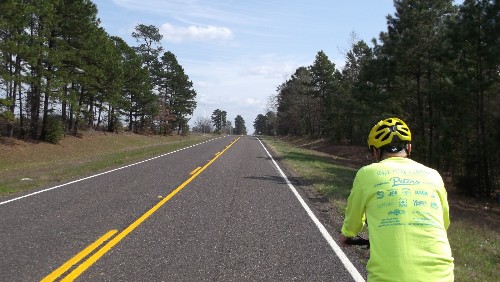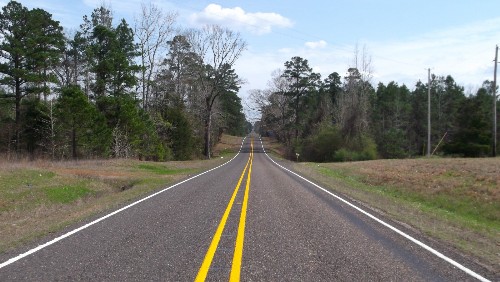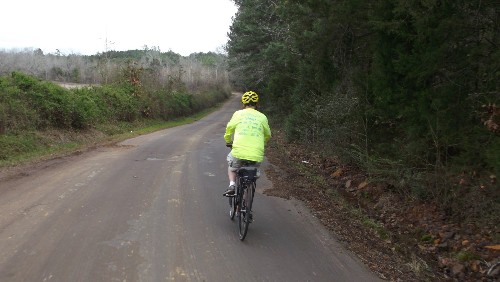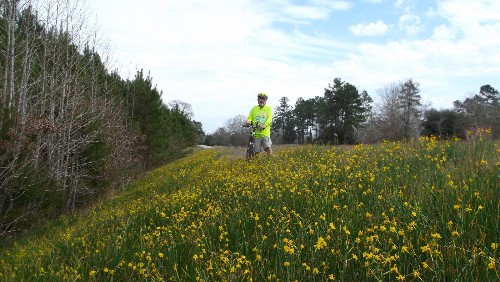 *********************

A pit bull got after me the other day, not really a killer just more of a nuisance although he did get close enough that I tapped his head with my foot.
I thought about pepper spray which I don't carry anymore but then I had another idea.
"Spray Paint," I'm thinking this might work, haven't heard of it but I might give it a try.
I'm pretty sure that the paint would irritate the dog and make him back off plus you could tell others to avoid the dog with the Red Head and Red Spots on his body.
I'd like to do this right so what color should I use on a light brown big Pit Bull, a work in progress, maybe a future update with photos.

********************

This from Instagram;

How not to check your Cell Phone





17 miles mtnbike
75 deg f
969 days left



Old Favorite

I was moving slow this morning and then Roger called to see if I wanted to ride. I called him back a few minutes later and said to meet at my place at 12.

Since I've been riding the mtn bike lately I've been thinking about a favorite ride of mine north of 995 toward Cusseta Mtn, all backroads, pretty much like a wilderness area, not much out there.

I also texted Jerry to see if he wanted to join us, but he declined.
Roger shows up at 12 and we're getting ready to leave when Jerry shows up, changed his mind.

Click image below for ride report.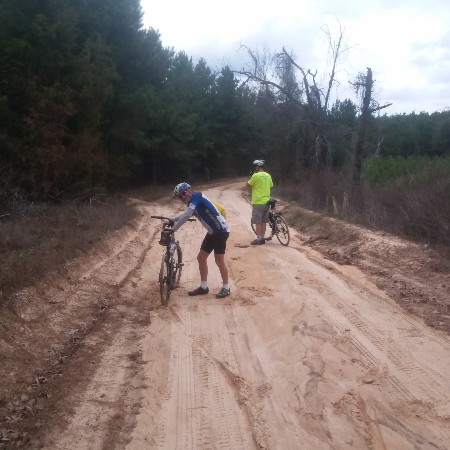 10 miles inside
73 deg f
970 days left



Gym Day

I started my day off by watching some Pro Cycling, it was a good day of Bike Racing, good clean wins in both "Paris Nice" and "Tirreno Adriatico".
I don't think I've ever seen so many riders abandon a race as they have in these two, makes me wonder what race had the most abandons, the least number of finishers, I'll have to google that, got it, in 1919, there were only 10 finishers, the least of all time.
Click image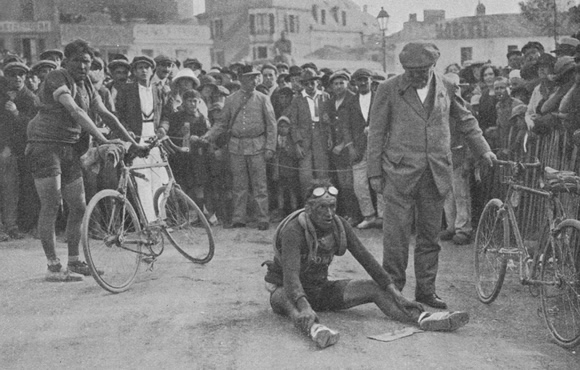 for more fun facts.

**********************

After bike racing I headed to the gym, got in my workout and then had some fun with folks, showing them their "Biorythms."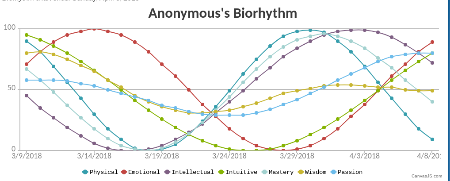 Here's mine and unfortunately it looks like I'm headed for a rough couple of weeks but by the time the Texarkana Bike ride on April 7th I should be in peak form.
You can easily find a site to check your Biorythms for free by googling.



**********************

mrbill's treasures: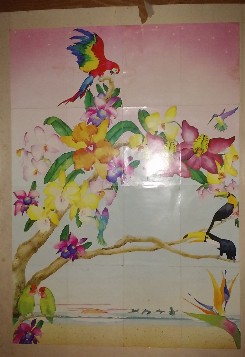 This picture is made up of 8 different cards, it was sent to me over a period of at least 6 months by a friend, Nadine, who I met in Oaxaca, Mexico back before the days of computers, when we actually still wrote letters and were creative.
I think this is a really nice thing to do for some one, get creative and make your own, I'm thinking about doing one myself.

****************

From: "Make Me" by Lee Child

"The only fights you truly win are the ones you don't have."





17 miles bluboy
65 deg f
971 days left



Wheel sucker

I had a rather lazy morning watching Pro Cycling.

Marcel Kittel (Katusha-Alpecin) takes stage 2 of "Tirreno-Adriatico," Sagan comes in 2nd and Giacomo Nizzolo takes 3rd.
Cavendish crashed out on Stage One.

At "Paris Nice" a depressing finish, the Wheelsucker, Jerome Cousin took the win, like the announcer said, probably the most hated man in cycling today, put me in that group. I realize it's part of cycling but I don't like wheel suckers.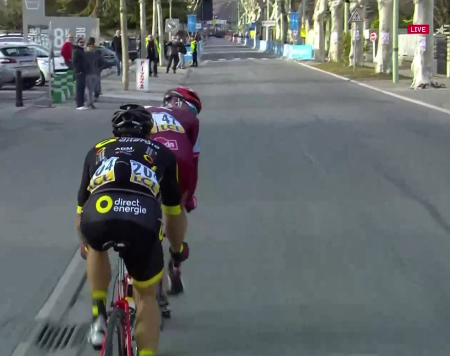 This is how it looked for about the last 10 km, Cousin sucking Politt's wheel, until the finish when he then came around for the win.
A hollow victory.
You can read about it HERE

**********************

All that Pro Cycling made me hungry, I had a sandwich and then got ready to ride.
Today I was back on the highway, rode to town and back. Weather was really nice a bit breezy at times but not major.

So I don't forget to do some things I need to do I will put a "post it" note on my cabinet, where I have to see it.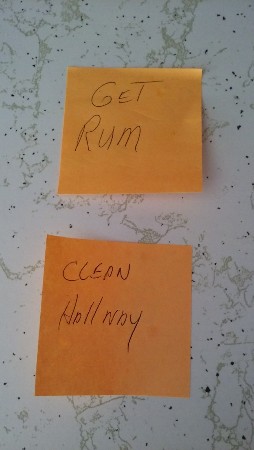 I got one of these done today, guess which one
It's about priorities.

********************

Sagan, our 2 time World Champion, love the guy, strong, smart and respects his fans, all around good guy. I loved his comment I saw on Instagram, check it out HERE
yep, that's my boy.





15 miles mtnbike
55 deg f
972 days left



Mountain bike again

Today was gym day and it went fine, nice visiting and even got in a little workout.
One exercise I added about 3 weeks ago is "Squats," and I do believe that was a good move.

Joke from the gym, I thought it was right on.
A guy goes into a bar and buys 3 beers, drinks them and then leaves. He returns several times and always orders 3 beers, the bartender is curious so he asks the guy why he is buying 3 beers, and the guy explains that he is drinking a beer each for his two brothers who are overseas in the military.
Then one day the guy enters the bar and only buys 2 beers.
The Bartender concerned that something has happened to one of the brothers asks the guy why he only bought two beers, did something happen to one of his brothers?
"Oh no," explained the guy, "I've just become a Baptist and I had to quit drinking."

While at the gym I asked Roger if he was up for a mtn bike ride, I had a little hill I wanted him to climb, he was up for it so we met at my place at 1 pm.
It was windy and a tad cool but we had full Sun and ended up having a real good ride, and Roger made it over the mountain.


*********************

In Pro Bike Racing the "Tirreno Adriatico" started today in Italy. The first stage was a Team Time Trial, not much of a spectator event but I've always considered the TTT as "Art in Motion," a thing of beauty, as you can see in the following pics.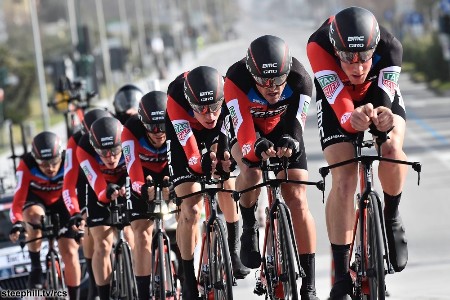 BMC winner of the Team Time Trial, first stage of the "Tirreno Adriatico" race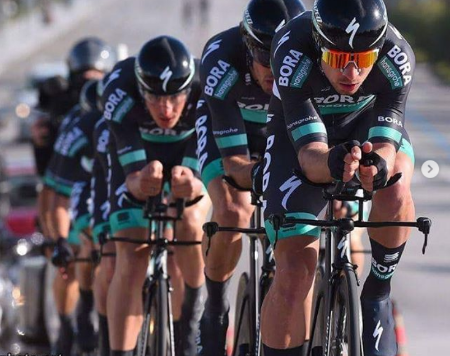 photo courtesy of "photo.net"
Peter Sagan, the locomotive for the Bora train.

I will be keeping an eye on the World Champion, Peter Sagan, this week at Tirreno Adriatico.



10 miles mtnbike
64 deg f
973 days left



A productive day

I had to go to Texarkana today to get a new windshield in my car, good old Texas chipseal.
The place I went to was really professional,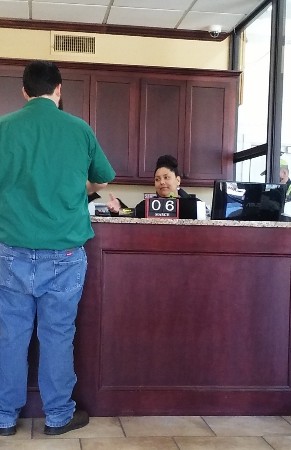 Rosie, at the front desk was good at her job and I also enjoyed talking to her about Oaxaca, Mexico, where she is from, came here when she was four.
The Glass shop also gave me my inspection which was due.
After leaving Texarkana I went to Linden, got tags for car and then headed home.

I had me some lunch, the Sun was shining so I decided to take advantage of it and take a bike ride.

I decided to ride the mtn bike on the backroads, no cars to worry about, out of the wind, just a fun ride on a good route.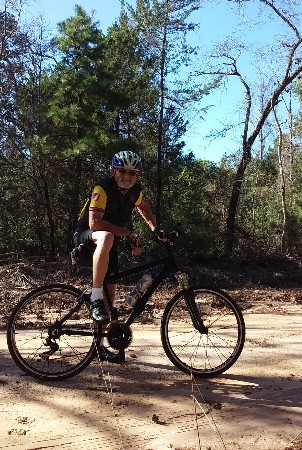 Click Image for Ride Report



10 miles inside
65 deg f
974 days left



Rain and Sun

Gym day and trying to figure out what the weather will do.
Gym time was good, my friends Dub and Becky returned from S Tx, nice to see them.
No major breaking news at the gym, which can be a good thing.

Like I said the weather was up for grabs, there was dark clouds and clear sky but on the way home from the gym it poured down, couldn't hardly see the road then about 4 miles from the house, Sun, which pretty much hung around the rest of the day.
After the rain the roads were wet and it was windy so I wimped out and didn't ride, but I did get in 10 miles indoors.


********************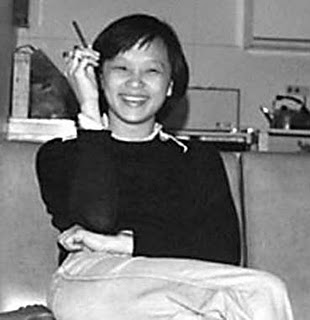 "Myrna Mack," a Real Hero.


Myrna was murdered by a member of the Govt Security forces in Guatemala.
She was murdered because she was trying to expose the Genocide, the Government was murdering the local indians which they considered an inferior race.
I was in Guatemala at this time and I felt the fear that the Indians had, really fine people being exterminated, unfortunately the US was complicit, I'm not surprised.
Guatemala has a really sad history, total corruption in Government and many years of civil war.

Myrna Mack, the Real Hero you never heard of, gave her life for a people with no voice.

Myrna Mack;
SolidarityMyrna Mack
We didn't even know because we were in our Little Boxes





10 miles inside
65 deg f
975 days left



Recovery day

After not having much spunk on Saturday I decided to take a break on Sunday. The weather was cloudy with a chance of rain but that didn't happen.

I spent the day reading, I finished "The Gauntlet" and started "Make Me" by Lee Child, another mystery.
I did get in 10 miles on the indoor bike just to keep the blood flowing.

In Pro Cycling TeJay VanGarderen has crashed out of Paris Nice, hum.


***************



From: "The Gauntlet" by James Street;

The Holy Supper is kept, indeed,
In whatso we share with another's need;
Not what we give, but what we share,
For the gift without the giver is bare.








33 miles bluboy
65 deg f
976 days left



Out of Juice

Today was a great day for a bike ride weather wise, Sun, 65 deg F and 7 mph SE wind.

I sent out a text to Roger and Jerry, Roger was babysitting and Jerry was in Texarkana so I had a solo ride today.

It was such a nice day I decided I wanted to get in a few more miles so I ended up with 33 miles.

Today was one of those days where I just didn't have it, no spunk, maybe it was because I had such a full day the day before, got home, ate, and napped.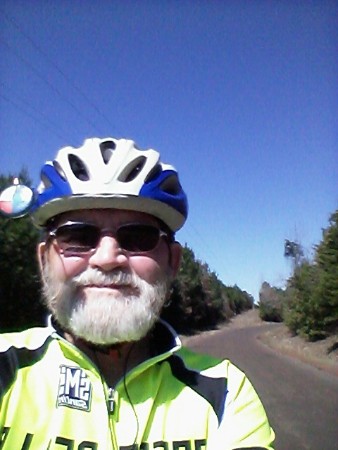 No Spunk, just ground it out
first 15 miles into the wind didn't help

******************



For my German friends;


Aus dem Saft

Heute war ein toller Tag für eine Radtour wettermäßig, Sonne, 65 Grad F und 7 Meilen pro Stunde SE Wind.

Ich schickte einen Text an Roger und Jerry Roger war Babysitter und Jerry war in Texarkana, also hatte ich heute eine Solofahrt.

Es war so ein schöner Tag, dass ich beschloss, noch ein paar Meilen zu fahren, also landete ich 33 Meilen >> Heute war einer jener Tage, an denen ich es einfach nicht hatte, kein Sperma, vielleicht lag es daran, dass ich am Tag zuvor einen ganzen Tag hatte, nach Hause kam, aß und nickte.







10 miles inside
64 deg f
977 days left



Full Day

My day started off with a trip to the gym, enjoyable as usual.
After gym I headed to Texarkana to go to the Health Food store for some Gluten free bread and quinoa, for those of you who don't know, I'm a "Celiac" and have to go Gluten free, no wheat, rye, barley or oats.

At the gym Roger was telling me about this nutrition store in Texarkana he had went to and about this machine they had that gave you a muscle fat analysis.

It was interesting and I figured I'd need something, turns out I need, Testerosterone Booster, Estrogen Blocker, Protein powder and a 30 day Detox all to the tune of about 175 dollars a month. The salesman was good at his job and it was an interesting visit, maybe I still have a chance at the Pro Peloton, watch out Lance, I'm coming for you.
Of course I won't be dopping I'm just compensating for the aging process.

While in Texarkana I went by Wrights Auto Glass to see about getting a new windshield for my car, great experience, real professional snap from the lady running things, I like that. I go next Tuesday at 11 for new windshield and inspection, 299 dollars, what a deal.

When I got home I decided to take Bootsie to the Linden City Park for a walk and her "Chicken thigh" from Kims.

That did it for me, a full day.
**********************

mrbill's treasures;

Looking around the house I ran across this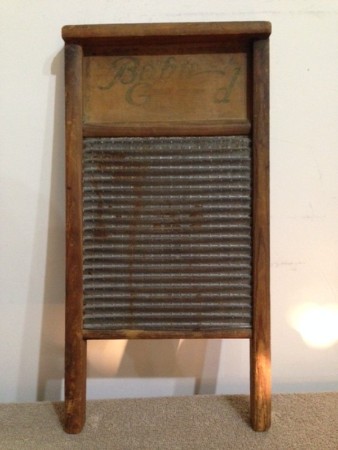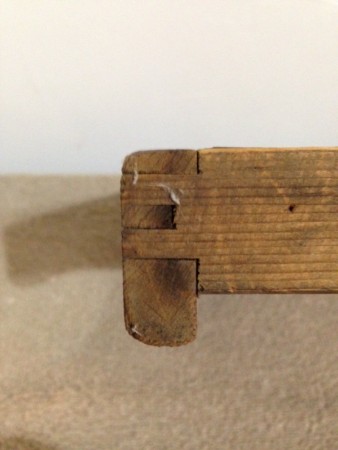 The "Baby Grand" washboard.



Oh boy, this may be mrbill's chance at Music Stardom, I did strum just a bit and I see possibilities.

Check out these "Washboarders";

Washboarder 1
Washboarder 2
These groups with "Washboards" will get you going, I got some work to do.





27 miles
64 deg f
978 days left



Well I made another year

Yep today was my birthday, thanks for the Birthday wishes. I was a little upset that I didn't get a Happy Birthday from Direct TV, I hear from them weekly, don't know how they missed my birthday.
No rain and intermittent sun meant I could get in a ride.
I text Jerry and Roger, Jerry said he would meet me at Sonic at 2, Bueno.

The sun may have peeked thru a few times but mainly it was cloudy with a 10 mph N wind.
As usual it felt good to get out on the bike, I managed to get in 27 miles.

Tomorrow morning is theStrade Biancherace, I'm really looking forward to seeing Peter Sagan back in action.
The conditions are going to be pretty nasty, cold with rain or snow, should be a good one.

While Jerry and I were taking a break at the Truck Stop there was a guy outside working on the pumps.
Jerry decides to ask the guy about "Skimming" and how to avoid it, the guy said with the new pumps Skimming should no longer be a problem.
He did say something about the older pumps with a Black Box are the ones to be leary of.

Then we got to talking about Bluetooth and while playing with our phones we figured out how to bluetooth info from one phone to another, file sharing, pretty neat.



*********************



When I travel somewhere I like to keep a lookout for Bike Jerseys.
So while in Antigua, Guatemala I was visiting the market and found this bike shop.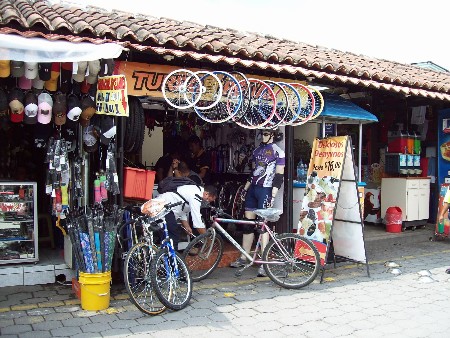 These little spots in the market are amazing, in this little space he has just about anything you need for a bike, and that's where I found this jersey.
And right next door you can get a "Delicious Breakfast" for $2.17, can't beat it.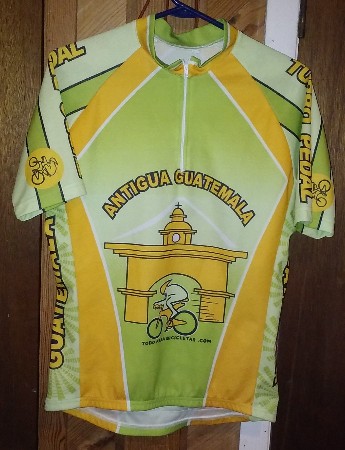 That reminds me, I need to get back to Guatemala.