Mrbill's Bikenbreakfast
---


70 deg F,

We've got a ride set for 10am Saturday morning, we'll meet at the Community Center in Red Hill. We'll be riding 40 miles, lots of hills and a stop at Mimi's restaurant in Marietta.
This will be our coolest morning since last winter so dress appropriately, high temp for the day 59 degrees.
So far Charmane and Jerry have said they'll be there, if you want to join us let me know so we can be expecting you, You can call me on my cell, 903-650-2419, should be fun ride.

Here's a map of the ride, http://www.mapmyride.com/routes/view/427212526.



70 deg F,


Beautiful morning for a ride, no wind and 70 degrees, can't be beat.
I rode into Linden and then added the Mike loop for a total of 25 miles.
Wasn't feeling 100% this morning, ate to much last night, but as usual I feel better after my ride.



78 deg F,


We had a great time at our ride in Mount Pleasant, thanks everyone for coming out, it made my day. Click on the image below for ride report and photos.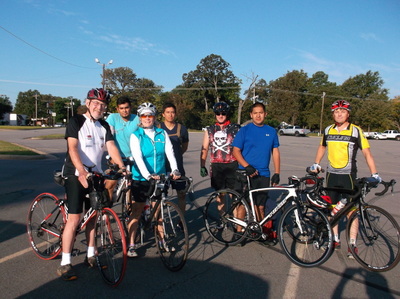 80 deg F,


We've got a ride for Saturday in Mount Pleasant, Tx.
We'll meet at the Marshall Civic Center a little before 9am and try to be on the road by 9. It's a 36 mile route and Michael says it a scenic route, it does cross lake Bob Sandlin, lakes are fun.
Also there is a cook off at the Civic Center so we should be able to get something to eat when we return.
The weather is supposed to be great so don't miss this one, our good riding days are numbered.

Here's a link to the route, Click Here



80 deg F,


I got out for a ride this morning and a set of Gills would have been real nice.
I don't remember when it was this humid, thankfully humidity will be a thing of the past in a couple of weeks, great.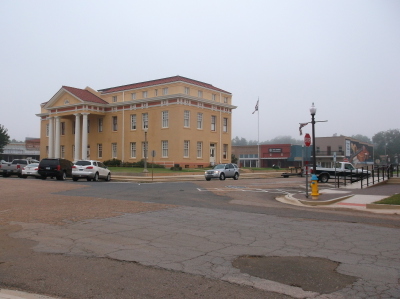 The perfect example of a useless town square, not inviting, worthless.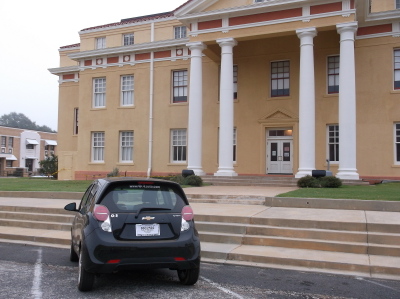 It was funny seeing this Chevy Spark on the square this morning, saw thousands of them in Cali, Colombia.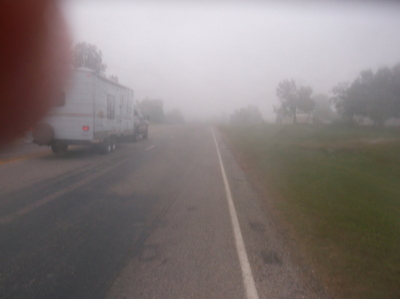 The view thru my glasses this morning.
Congratulations to Jens Voigt on setting the new Hour Record, Friendliest cyclist ever.


****************


Tomorrows ride will start at 8am at the Square in Linden, Tx,
The Lodi Loop,
37 miles with a real nice hill,
Let me know if you want to join us.



80 deg F,


Roger and I got out for a ride this morning, cloudy with the perfect temps.
One part of getting back in my rut that I don't mind is my riding.
It really feels good to be on my road bike.
I've got to check and see which ride is coming next, the only one I know for sure is on Oct 11th, the "Tour de Fireant." This is a good ride, beer and pizza at the finish, they give away a bike, a well organized tour, I wish folks would support it better, don't won't to lose it.

I'll be out there in the morning, stretching my legs and enjoying the ride.



72 deg F,


To pretty not to ride, perfect riding weather.
The pro bike races are taking place in Douglasville, TX this weekend. I decided to ride my bike up there, 9 miles from my house, and then ride home.
It was fun seeing some of the groups of cyclists while on my ride, what a fun morning.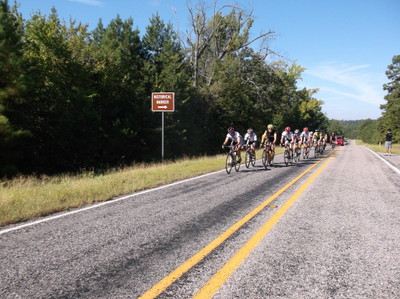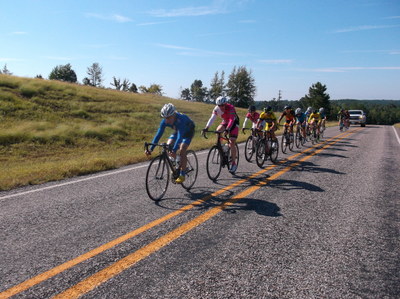 68 F,


My system is still adapting to changes in diet from Colombia to the USA.
I really wanted to do the ride in Douglasville today but my stomach was a bit upset and I really didn't feel like riding. I did get out about 10am and rode to Red Hill and back, hoped to see a few cyclists but guess I was late.

After returning from a 2 week trip to South America there's plenty to do after returning home.
Friday morning I had to get Killer out of the vet, she was awfully glad to be home, I can tell she didn't get enough exersize at the vets but she's coming around, she also really enjoyed her first taste of chicken since I've been gone.
I had grass to mow, weedeating, laundry and a little house cleaning, pretty busy.

Now I'm ready to ease back into my rut and I hope to get in a little longer ride tomorrow.



80 F,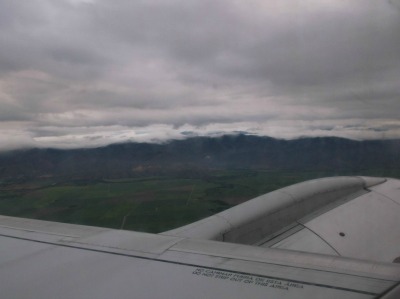 Bye, Bye Colombia until next time



80 F,


Leaving Armenia today and headed back to Cali, preparing for re-entry.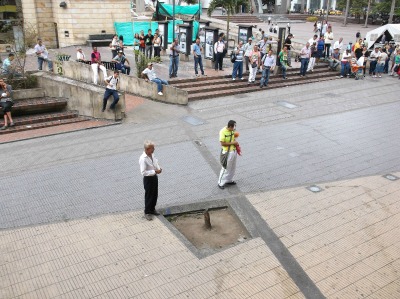 On the town square in Armenia and other town squares we've visited there are always performers doing their thing trying to make a few coins. This guy was part of a troupe of 3 and he was very entertaining, in the picture you can see him imitating the other man, as people walked down the street he would imitate them and their jestures, lot of energy, really drew a crowd.



80 F,


Yesterday was one of the most enjoyable days in two trips to Colombia.
We left Armenia on a day trip to "Filandia," a really nice small town in the mountains.
It's summer here and it's warm in Armenia, not as warm as Texas, but in Filandia, which is about 1000 ft higher in elevation it was really pleasant.
Once again I was amazed at the beauty of Colombia and the friendliness of it's people.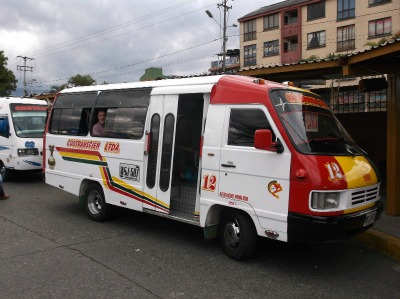 Headed to Filandia, this has been our main mode of transport lately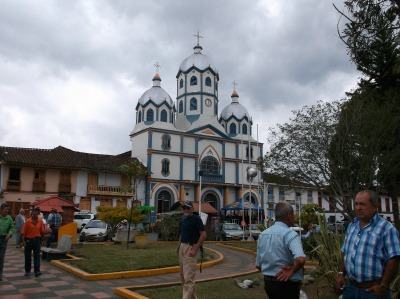 The main square in Filandia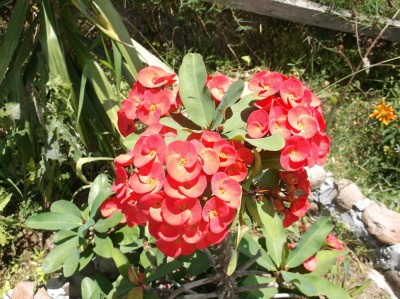 Always enjoy the flowers of Colombia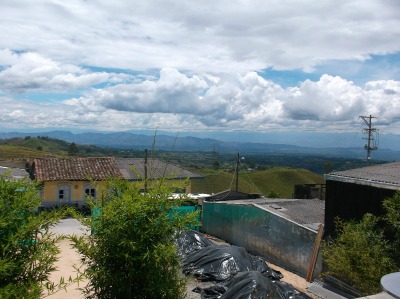 The view from the rear of a small place where we had a drink in Filandia
Just one of those perfect days.