Mrbill's Bikenbreakfast
---


43 deg f
1024 days left


Today was what I call a wasted day, I guess you could call it a rest day. The morning started off cloudy and cold. I read and played on the internet for most of the morning, after lunch I took a nap. When I woke from my nap the sun was shining but it was to late to go for a ride so Bootsie and I went to town in the truck to visit Josie and Teresa and stop by the store for some ice cream.
When I got home I watched the Saints game, what a finish, poor Saints, it looked like one of their players was playing for the other team there at the finish, missed the receiver and took out his own man.

I'm about ready for some warmer weather, these mid 20's at night and 40's in the day are just a bit cool.

A couple of photos from my wasted day. These photos were taken in a small town in Oaxaca, Mexico, a favorite spot of mine.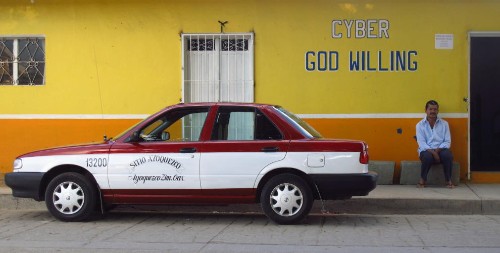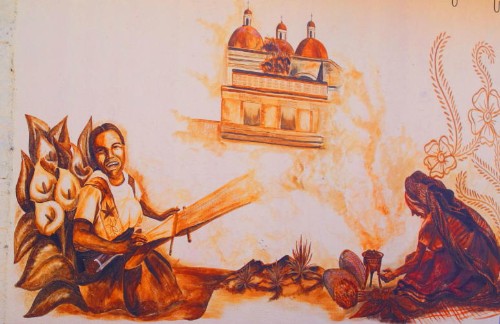 25 miles
41 deg f
1024 days left


Cold start to the day at 21 deg F but the Sun came up and everything was fine.
I got out and went for a ride around 12:30, temp 41 deg, Sun and a light N wind.
I called Jerry but he had plans so I did my 25 miles loop, Linden, Red Hill and Almira.



Looking west, one of the highest points in the county, nice downhill ahead.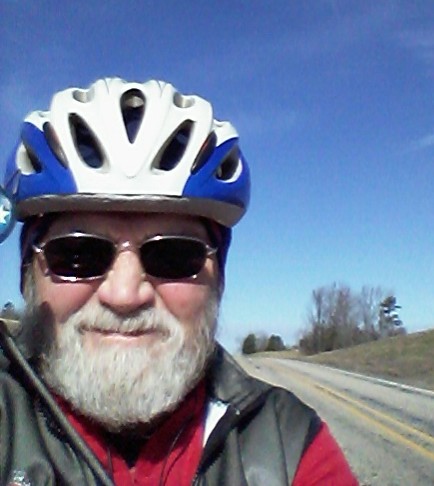 Looking east

*******************

I was tickled to see Sagan take the win at the "Tour Down Under."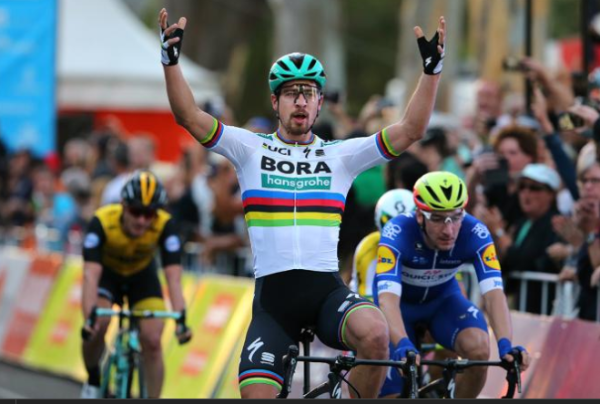 **********************
Sad but True



2 miles
43 deg f
1025 days left


Yesterday turned out to be a good day even tho it started out at 21 deg f or -6 deg C.
We did have full Sun and even when it's cold it doesn't seem so bad if we have Sun.
First off I went to the Gym, got in my workout and then headed home, slow social day at the gym.
Still in the upper 30's when I got home so I decided not to ride the roads, didn't want to go thru the dressing up routine.
I took Bootsie for a walk and then of course she wanted to play, puppies always want to play.
For some reason I thought about my Mtn bike, the one I'm putting together, got it out to take a look at it.
My Mtn bike only has one break and it's not that great but she's rollin good so I decided to ride it on the trail around my place.
This turned out to be a good deal, I had a good time, got in some good exercise and I managed to wear down Bootsie, not an easy task.
Bootsie learnt the word "Go," she had to run in front, of course, and when she slowed and my front tire bumped her butt I would hollar, "Go, Go" and she would take off. I started thinking maybe I could harness her to the bike and let her pull me along, I decided against this when she saw a squirrel and took off, that would be an exciting ride.

So I got in 2 miles of singletrack, enjoyed it but remembered why I don't do much single track when I cut it a little close on that tree and bumped my shoulder, damn, that's not fun.

So I managed to have a good time, got in some riding and wore the dog down to where she didn't bug the heck out of me all evening.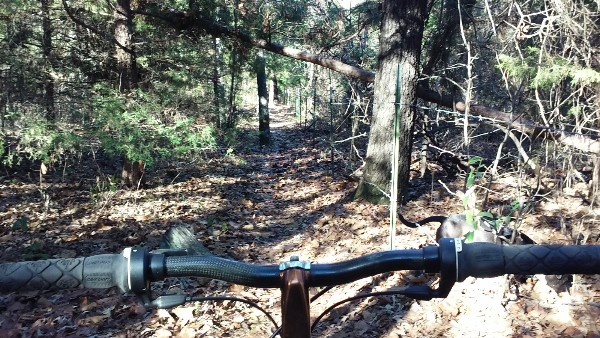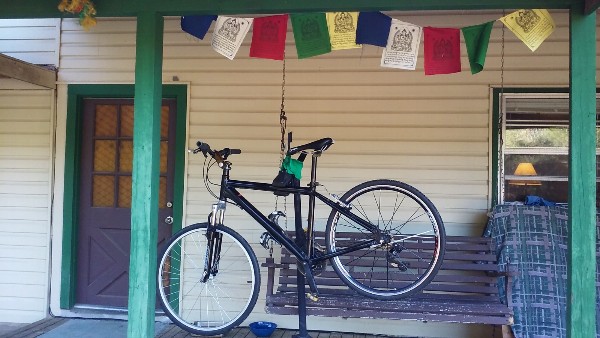 Home
mrbillrider@mail.com

Page last updated,
14, Jan, 2018