Mrbill's Bikenbreakfast
---


78 deg F
25 miles


It's definitely starting to feel like fall out there, the mornings are rather chilly, about 46 this morning. I waited until about 10am to go on my ride and even then it was cool compared to what it has been. Nice ride to town with that North wind at my back, stopped at Kims and got a lottery ticket and then headed east for an 8 mile loop.

As I was headed out hwy 1841 I was climbing a good hill when about half way up the hill I look in my rearview mirror and there's the Highway Patrol, OK. Then a minute later I hear, Whoop Whoop, damn what did I do now, should I throw my bike down and run for the woods, guess I'll see what he has to say. I pull over and he pulls up alongside, he says, "Hey how's it going," I recognize him from the gym and I tell him, "I know I wasn't speeding, climbing this hill," then he proceeds to tell me he's just messin with me, alright a friendly encounter with the highway patrol. We talked a minuite and then we were off.

I got back to Linden stopped at Kims and got some chicken for me and the kids and then rode the remaining 8 miles to the house against the wind.

A good day on the bike, it's always good when the Highway Patrol just wants to visit.



88 deg F



On October 17th I'm having another mrbill ride.

Marietta is having their Fall Festival on the 17th so I thought it would be a good time to have a ride and then enjoy the festivities after the ride.
I've ridden all the roads on the two routes and it is really some fine riding. Their will be hills, this is Cass Co, so if you haven't been riding this may be a bit of a challenge.
I'll be posting more on this ride later, so far Michael Prewitt and I are going and doing the 43 mile loop.

There will be two distances and they will loop back together, a 43 mile and 30 mile. Here are the links to the route maps.
43 mile loop30 mile loop
The weather this time of the year can be tricky so check back here to make sure ride is on.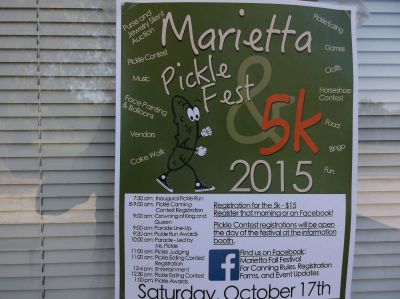 88 deg F
46 miles


Decided to do another good ride today. After consulting with the weather and seeing the wind would be out of the east I headed to Douglasville and then took hwy 77 west to Marietta. Good decision, really enjoyed the wind at my back and only one good hill.

I took a break in Marietta and saw a sign for the Pickle Festival on Oct 17, sounds like a bike ride.

While on break in Marietta I talked myself into heading all the way to Linden on 1399. I've never done this whole section, both halves many times, lots of hills.

I made it to Linden and went to Kims Conv store, got me a sprite and some Chicken, ate a little of the chicken saved some for the kids.
After a little break I rode 8 more miles to the casa.

A really nice time on the bike, now I know what it's like to do the whole Rollercoaster.

Photos from todays ride, click to enlarge, better by far.

Ride Details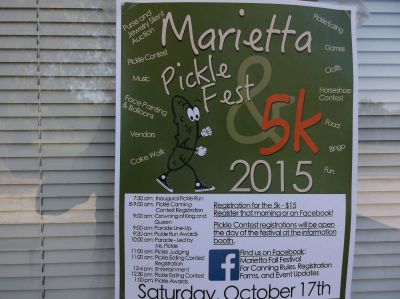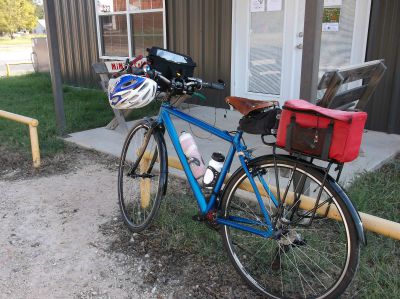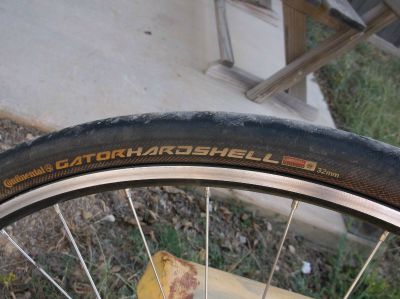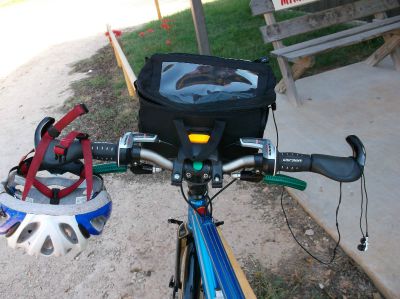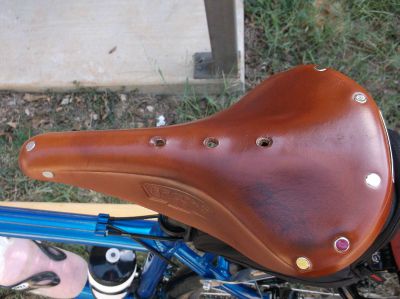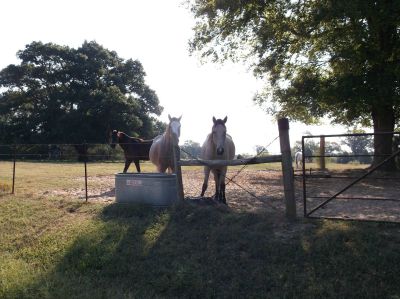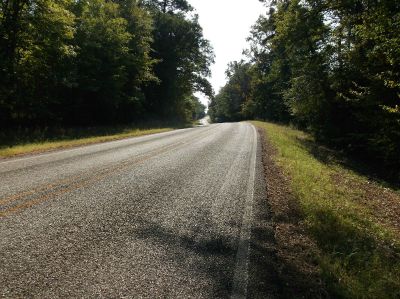 All that have ridden the Marietta Rollercoaster remember this hill, it's a killer, up up up and then a little more, click photo to see hill in distance.



88 deg F
45 miles


My 926 ride today was really nice, it turned out to be 45 miles.

I wasn't pushing it but made good time, even with stopping for photos.
I was really surprised at how cool it was this morning, pulling into Red Hill I was freezing, I was worried about frostbite, it was around 60 deg, expectedly it warmed up.

I took a break in Atlanta had a banana and a coke. As I'm sitting there an old boy in a blue corvette pulls into the dollar store, he gets out and his 200 dollar sneakers were the same color as his car, this dudes stylin, in the Dollar Store.
After break I head out 43 toward Bivins with the wind at my back and a good thing too because it was mostly up, the road not the wind, but I like that.
Cruised thru Bivins and got on 1841 headed for Linden.

I made it to Center Hill were I decided to take a cut thru road and see some folks that I haven't seen in a bit. As I pulled into Gary and Joyce's the dogs got after it, a hound, a German Shepard, and some kind of Spanish Dog, should have been named a Barker, and things really got rough when the Chihuahua showed up.
I was talking with Gary and noticed he had one of those Solar Ovens going, I'd never really seen one operating, they were cooking chicken, it was about 350 deg.
Enjoyed the visit with Gary and Joyce and then got back on the road, finished up about 13 miles later.

A really enjoyable day.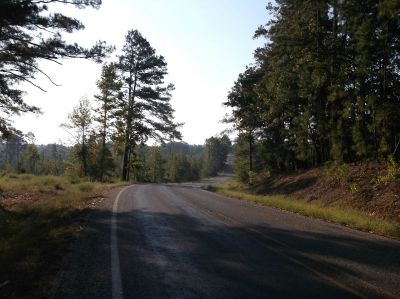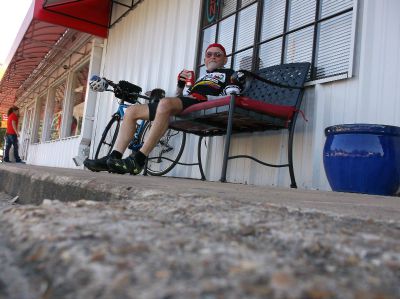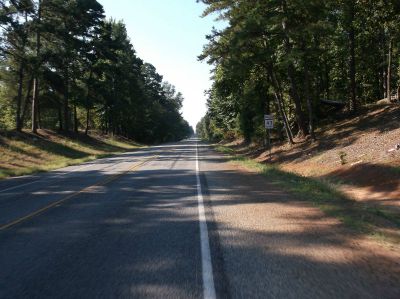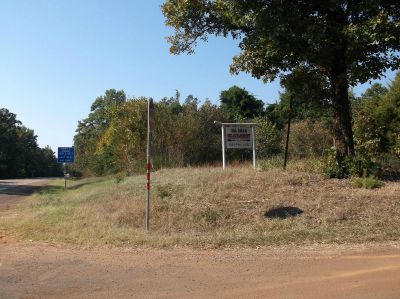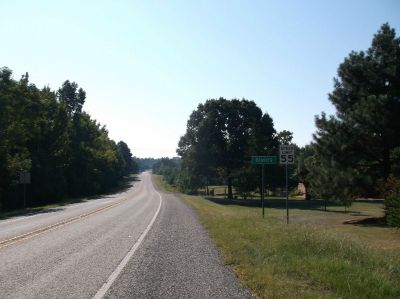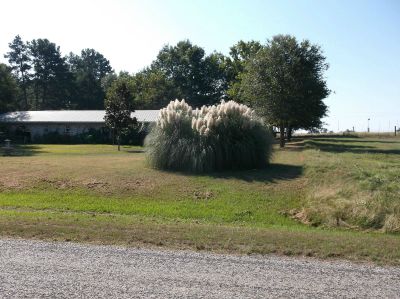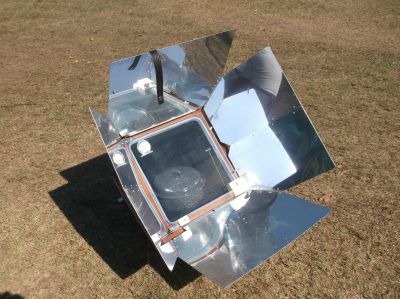 It was some much fun I think I'll do it again tomorrow.



92 deg F
16 miles


Tomorrows ride will be a 40miler. This ride will start in Linden and travel to Bivins, Atlanta, Red Hill and then back to Linden. I'll be stopping for a break in Atlanta. This will not be a fast ride as I will be on my Tour Bike but anyone who wants to join in is welcome, approximately a 13mph avg.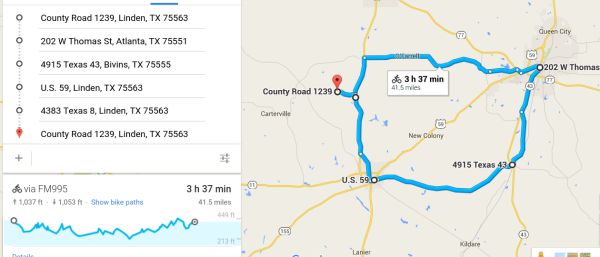 9/26/15 ride



93 deg F
38 miles


Got out for a ride this morning, no wind, medium temps, nice ride on the tour bike.

Ride details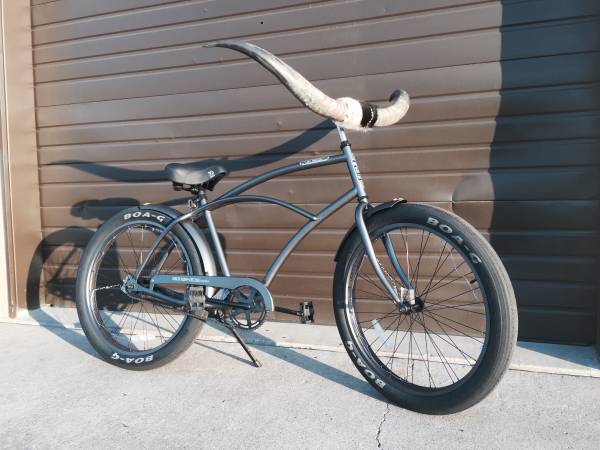 Thats definitely a Texas Bike



93 deg F
16 miles


I thought I'd better update this site before I forget how.

No excuse for the absence, just lazy and not much to write about.

Last Saturday I went to a ride in Avinger, which is just 12 miles from Linden.
Avinger was having a Wine Festival so a friend, Clint Morgan, got a few of us together for a ride, 12 people I think.

It was a good ride, I averaged 15 mph for 38 miles which ain't bad for an old man. It got hot toward the finish and I was glad to be done.

We had a good meal at the Wine Festival, didn't drink any wine, I'm not much of a wine drinker.

Below are some photos from the ride.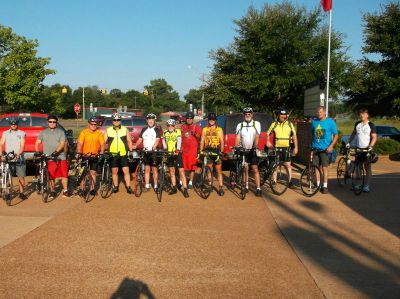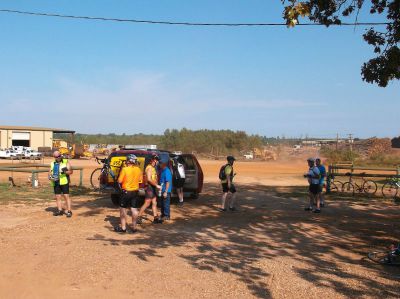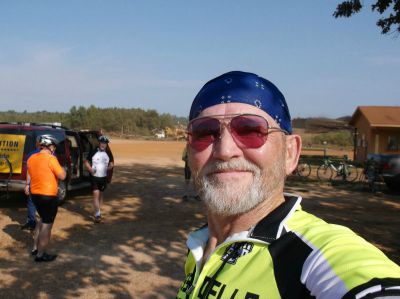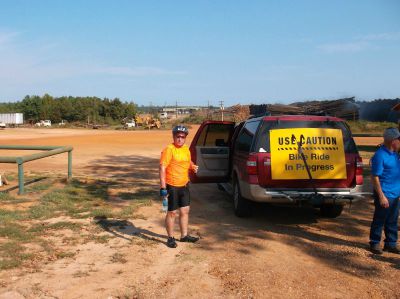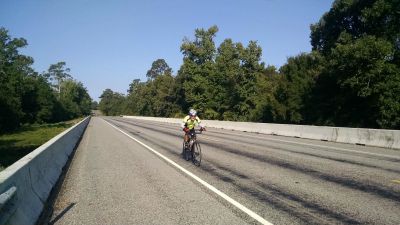 This must have been taken with a High Speed camera cause I was flying.
Thanks to Michael Prewitt for taking this photo, he actually got ahead of me and stopped and took this photo and then caught up to me again, the mans an amimal.