Mrbill's Bikenbreakfast
---


100 deg F



Don't you just hate it when your riding down the road, close to the whiteline and some Asshole flys by with about 2 feet of clearance. That happened to me today on my ride, and I got to meet the Asshole and get his picture. So far all yall out there who have encountered an asshole like this on the road but didn't get to meet them, here's what these assholes look like.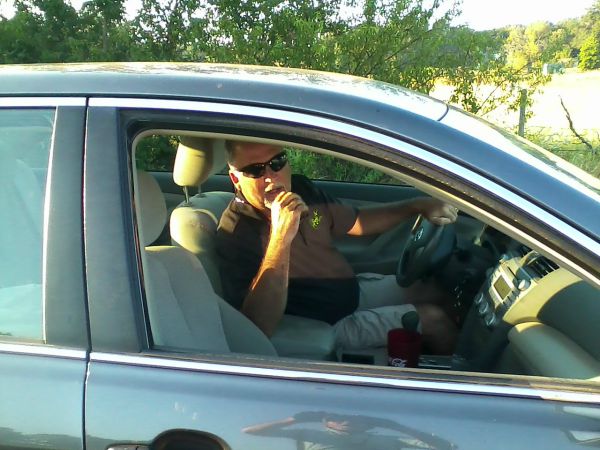 Mr Asshole (possible pregnant)



100 deg F



We had a good ride on Saturday the 25th, the "Naples Watermelon Ride," despite the heat, around 100 degrees.
We had six riders, myself, Jerry, Michael, Clay, Robert, Jonathan.

Everyone had a great time, no problems, no mechanicals.
There was one incident when we were heading south on hwy 271, a red suv seriously threatened our lives. We were riding on a 4 lane road with 2 wide shoulders, I looked in my mirror and saw this idiot coming up from behind quickly, I eased over thinking he had about 4 lanes to play with, he missed me by about a foot and a half. I watched as he headed toward Michael up the road from me, luckily Michael saw him and got over, it looked like he would have actually run over Michael if he hadn't of moved over. It was pure crazy and just goes to show what idiots are out there on the roadways, best keep it tight to the white line and be sure to wear a rearview mirror.

Next year will be a different route and hopefully we'll have some cooler temps, come join us.

Click on image below for photos of the ride.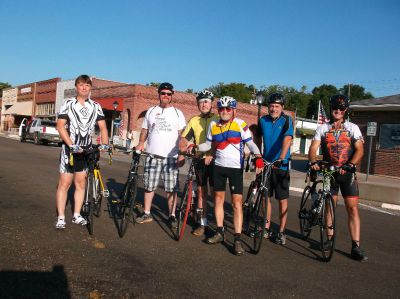 90 deg F
25 miles


Even with the heat I had an enjoyable weekend of riding. I guess the deer really don't mind the heat, yesterday I must have seen about 15 deer, 4 when starting my ride, at my driveway, a few more on my ride and then later I went for a ride in my car down around Lake of the Pines and saw more deer. At Johnson creek we cruised thru a neighborhood and in a vacant lot there was a doe with 2 little fawn, just relaxing without a care in the world, neighborhood must have adopted them.

This coming Saturday is my Watermelon Ride in Naples.
We have a several riders committed to the ride and if you would like to join us drop me a line on the comment link below, thanks.



88 deg F
25 miles


Jerry was gettin it today.
I met up with Jerry today at Kims in Linden for a ride. I thought it was just going to be a regular ride so I ride, bluboy, my light touring bike, 30 lbs.
Turns out I meet up with the new improved Jerry, with all the gadgets and trying for a record mph avg. He had a computer on his bike, a phone with a program runnning that talked to us, and he was on his Bling Bike.
I spent the day just hanging on, I was impressed, Jerry had one of his best days yet, next time I'll take my light bike, Speedy.
Glad to see Jerry gettin it and we had a good day on the bikes, thanks Jerry.



90 deg F
33 miles


Left the house about 7:15 this morning and it was nice out, that lasted about 10 minutes and then it got hot.
About 3 miles down the road I had a dog attack, not to serious.
Rolled on to Linden and then kept going out the the High School and back, returning to town for my Lottery ticket, then finished up my 33 miles with plenty of hills.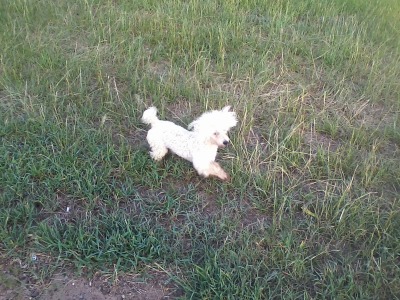 Vicious dog attack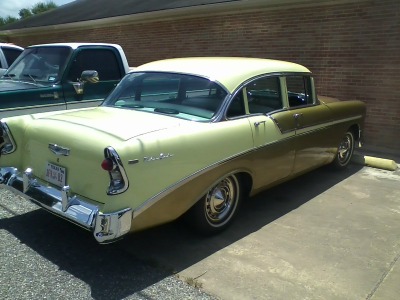 Saw this nice classic car in Linden, seems like yesterday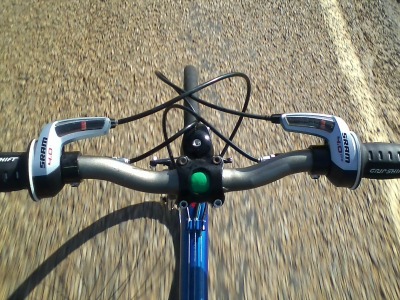 mostly what I saw this morning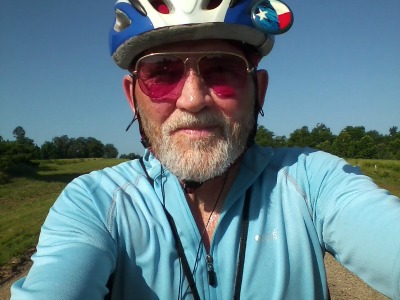 just rolling along and sweating
Another great day on the bike. Me and the Tour de France are taking the day off tomorrow.