Mrbill's Bikenbreakfast
---


43 F, 6 C


Glory Hallelujah, the Sun is shining again.
After what seems like forever, the wet, icy, cloudy nasty weather is over, at least for today.

I may even take a bike ride.

Not only have we had nasty weather I managed to get a cold just as it was coming in, it hasn't been a very good week to say the least, but things are looking up.

I hope the Sun is shining where ever you are.

I did manage to get out for a ride, I took my Mtn bike on the backroads.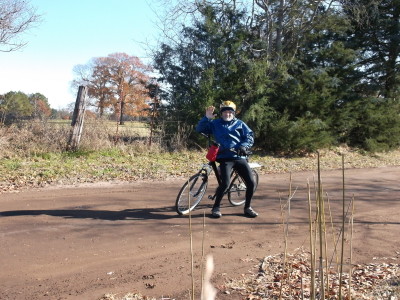 I felt great, soaking up that Sun



37 F


I wasn't going to ride when the temps are in the 30's but my Online fiends made me feel Wimpy so I ventured out for a ride.

It was 37 degrees, I did an eleven mile ride and that was enough, my toes and fingers got cold, everything else was fine. If I do more 30 deg riding I may have to get warmers for fingers and toes, two pairs of gloves and two pairs of socks wasn't enough.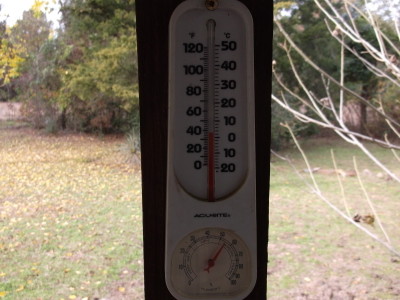 37 degrees when I left for my ride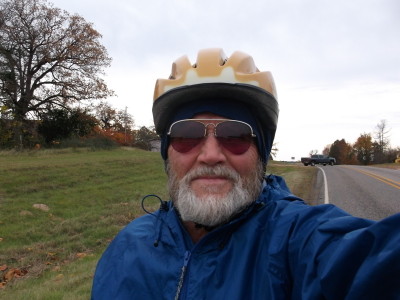 It was chilly, my toes and fingers got a bit chilly
Glad I got out for a ride, it was really nice, just got to work on fingers and toes.


**********************

I really got a kick out of this video


Hope you do to



60 F


I got in a ride yesterday, it was strange, Hot and humid, but that's all changed.
Today we have cooler temps and rain, yep, a dreary one. I may spend a little time in shop cleaning bikes, go to gym and read, sounds like a good program.


*****************

On November 30th there is a bike ride in Marshall, TX, the "Holday Bike Tour, info below.

Holiday Bike Tour


Everybody show up, Marshall puts on a good bike ride.



70 F


A beautiful day today, sunny, 70 deg and a light breeze, don't get much better.

First off I went to the gym, had a good workout and a nice visit. I skipped going out to lunch as I wanted to get home and get ready for a bike ride. I rode my 26 mile loop, the Marietta rollercoaster and then town, it felt good.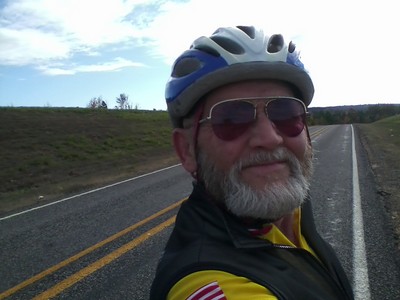 mrbill enjoying a beautiful day in NE TX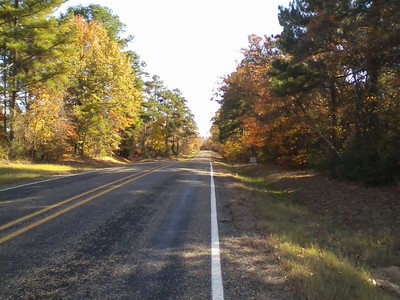 the Marietta rollercoaster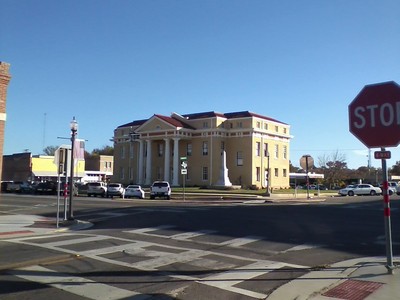 Downtown Linden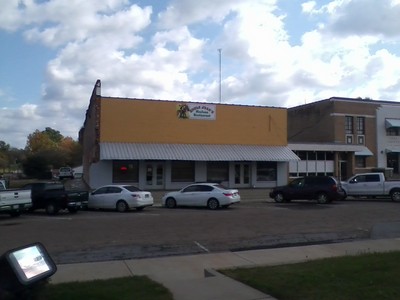 Our new Mexican restaurant on the square,
come for a ride I"ll buy your lunch.
Mark this up as a good day.



68 F


I'm behind on my site, I'm blaming it on the weather and my Internet, I have to blame it on something and surly it's not my laziness.
I have been riding some, we have had some good days but we've also had some good reading days, cloudy, dreary just downright depressing.

Yesterday I was feeling spunky and the weather was nice so I called Jerry, he was down on the couch, I told him we needed to ride, that was all he needed, we would meet up at 2pm.
We rode to Douglasville and took a break at the store. The gal at the store made Jerrys day when she said something about good looking legs, I think she was talking about me but I played along and made Jerrys day.


**********************


In the reading department I've been on a reading frenzy.
I finished "Mousetrap" by Ruth Hanka Eigner, a really good book, it just wasn't long enough, a really good read.
I've finished book two of "The Good Soldier Sevjk" and am waiting until I can borrow the next and last book of the Good Soldier Sevjk.
While I'm waiting I read the "Living the Velvet Revolution" by Sunny Merik Lockwood, a book on how to get rid of Communisum in 10 days.
Next I travelled to China with a book titled "Finding Compassion In China" by Cindie Cohagan. This was a fun read, a couple bicycling thru China, not something high on my priority list, but I did enjoy the book.
Then from China it was on to Australia in a book titled "Travels of An Ordinary Man, Australia" by Paul Elliot. Being an old backpacker myself I enjoyed this book about travelling around Australia, brought back some memories.
I'm currently reading "The Leaving of Things" by Jay Antani. I've just started this book, it's about a family moving back to India after having lived in the US. The story revolves mainly around one of the children, I think it's going to be a good one.
So I may be sitting here in the woods of East Texas but I'm managing to get in quite a bit of travelling, I just don't get the Olfactory part, and that's a big part of third world travelling.
**************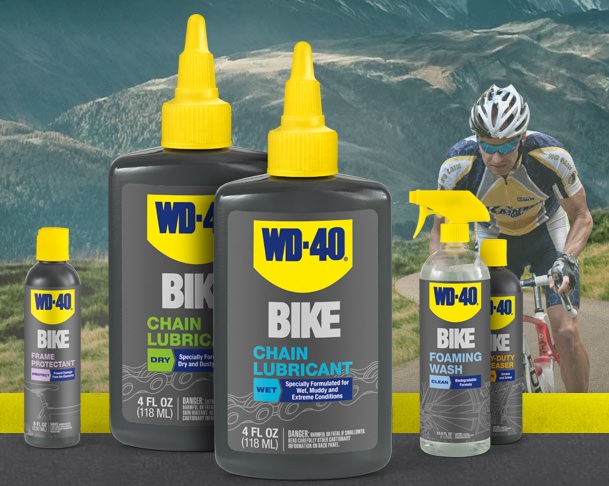 Surprise, Surprise, WD 40 now has products for Bikes
Buy the product or the stock, you can't go wrong.