November


It was nasty today, no ride, it was raining on and off, didn't want to take a chance of melting.
We did get a little exercise yesterday, we walked the dogs, they get a lot more exercise than we do.
Very Cool and windy tomorrow but I will try to get in a ride, a NW wind rather than a S wind, we are definitely in a period of change.


********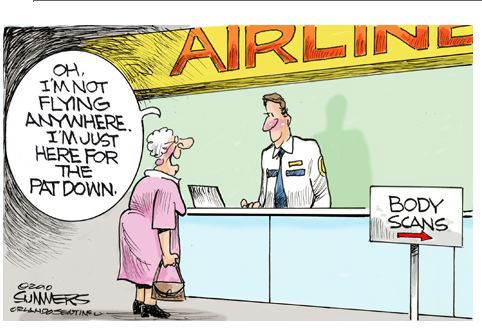 I just couldn't resist

********





I took my mtnbike for a spin today, did my Linden loop.
It was a nice day all except for the wind, it was little fun headed South and it was big fun headed North.
I went by the square and got a photo of the "Remodeled Courthouse", they're coming along pretty good, not sure of completion date.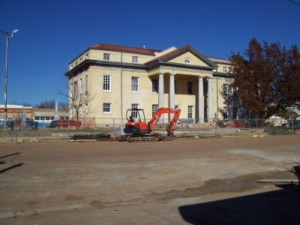 ********




Next Saturday, Dec 4th, I will be riding from the "Community Center" in Red Hill to "Dangerfield State Park" and back.
I plan on leaving Red Hill at 10am, the complete route is approximately 56 miles.
"Dangerfield State Park" is a really nice little park with a lake and hiking trails, a really nice spot.
Teresa will be coming to the Park and we will have some refreshments and head back to Red Hill.
Going to the Park we'll pass thru Hugh Springs and then leaving the Park we'll pass thru Dangerfield on our way back to Red Hill.
Unless things change the weather should be perfect so come on out and have a good ride.
There are a few hills on this route but no real killers, heck, who wants to ride the flats all the time anyway.
If you just want to ride to the park, let me know and Teresa can give you a ride back to Red Hill, but you'll have to let me know ahead of time.

Click Thumbnail below for Map of ride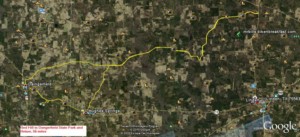 mrbill's Dangerfield Ride" on 6 Nov 04
Leave a comment From: Joe McKay
Mr. Bill, Watched the Dangerfield video, nice pics. You must be a Methodist. The song accompanying the video is one of my favorite hymns.

mrbill:
Glad you enjoyed the video, thanks for stopping by and saying a few words.

From:MrDaveyGieThat sounds like a nice ride.

mrbill:
It is a nice one, I think you would like it!! and the weather is supposed to be perfect



I'm trying to show that Clear Blue Sky, it was really nice out there today, don't get much better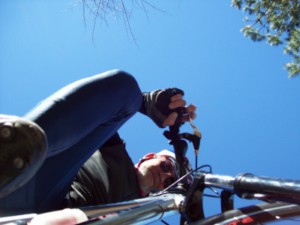 ********


Got down to 30 deg last night, I thought my tomatoes had had it, but I go out this morning and "they're alive!!", looks like more tomatoes.
I watered them yesterday, thought a little warm water running thru their veins might keep them alive.
I think we'll distribute a few of the tomatoes we've picked, we won't be able to keep up with them and the kids will appreciate them.


Here's a pic of the ones on our table, about a third of what we picked.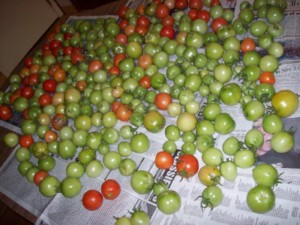 And "Looking Here," I'm really thankful now, Peanut Butter cookies, the smell in the house right now is really nice.
Looks like I'll be eating cookies and riding today, 60 deg, full Sun, light wind and low Humidity, gotta ride with conditions like that.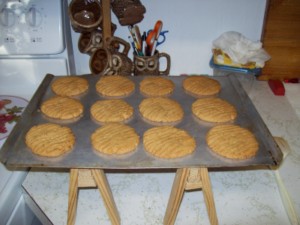 Leave Willie Alone



Leave a comment From:MrDaveyGieYiKeS!! That is a lot of tomatoes.

mrbill:
And there still alive!! From:HarryPeanut butter cookies rock!

mrbill:
They just don't last long enough








I hope everyone had a great Thanksgiving, ours was a treat, too much food as usual but we all know that's better than not enough.
The weather was icky, cloudy, windy with intermitent showers, but inside the smells made you forget the nasty weather.
I didn't ride yesterday but did get outside for a while to pick tomatoes.
I thought they might freeze since our low was predicted to be 32 but awoke this morning and tomatoes are still looking good, but we did pick nearly all tomatoes yesterday, thought we would have to call in some pickers, bunches.
This years tomatoes are the best I've ever grown, seems like we got thousands, at present our table is full and the floor of the shop is covered.
Like I said the tomatoes are still going so we'll see if they last all winter, stay tuned.



********



If you like photos you might want to click on the this link for some of National Geographics top photos, really nice.

National Geographic Photos

I did manage to get out for a twenty mile ride, my Linden loop, was cool but sunny and nice.



Leave a comment From:HarryEat,drink and be merry, for tomorrow we die?

mrbill:
This is a bit scary Harry, do you know something I don't.
I'm familiar with this saying and as I get older I've changed it to "Eat, Drink and be Merry, but in moderation, you might live to see tomorrow.








Happy Thanksgiving Everyone


I'm thankful for all my friends who stop by and visit me, you inspire and motivate me, thanks again.

Your authorized to eat as much as you want today.






The word for the day is, WINDY.
My first 12 miles were straight into a 20+ mph S wind, it was little fun.
I discovered that if your riding and the leaves on the road are blowing toward you, you're in trouble.
I had a couple of good hills that kind of blocked the wind for a bit but when you topped the hill, hang on.
I guess everyone has the same thing on their mind when their riding into the wind, Boy it's going to be fun when I get this wind behind me, and it was.
When I first got that wind behind me I was twisting my right grip and making, "Vroom, Vroom" sounds, you know, like a motor scooter, yep it was nice.
It was also unseasonably warm today, 80 deg., but that's going to change soon.


You can tell by the clouds the weather is unsettled
you just can't see the darn wind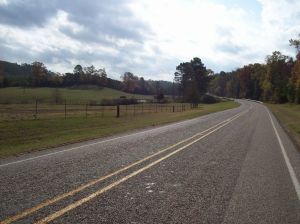 A favorite spot of mine, a pretty tough climb to get here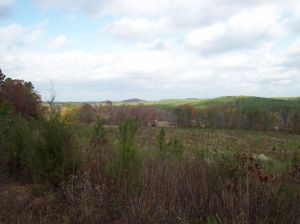 These little roads in the woods were a nice place to be today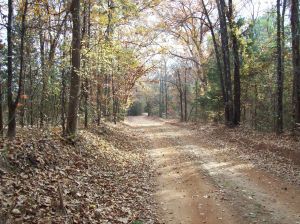 ********



From: "I Never Saw A Beatle" by Richard Courtney

John Lennon's, "In My Life"

There are places I'll remember
All my life though some have changed
Some forever, not for better
Some have gone and some remain

All these places had their moments
With lovers and friends I still can recall
Some are dead and some are living
In my life I've loved them all



Leave a comment From:NancyI'd be interested in the book, I Never Saw A Beatle, by Richard Courtney. I will gladly send cash to you, for shipping. Let me know how much and where to send it.
Thanks, Nancy Gore
I realize I may not be the first to ask, so if not I certainly understand.
I just read a book from the library, a new book, still on the best sellers list. Squirrel Seeks Chipmonk by David Sedaris, very funny.

mrbill:
Hi Nancy, just send me a mailing address and it's in the mail, I'll have to check out, "Squirrel Seeks Chipmonk," sounds interesting.

From:MrDaveyGieThe last picture looks like my favorite riding style.

mrbill:
Mine too, especially when the wind is gusty.








I took the mountain bike out for a spin on the backroads today, got in 24 miles, it was nice and nasty.
It's unseasonably warm today as it was yesterday and as it will be tomorrow, it feels strange to be sweating on a ride a couple of days before Thanksgiving while riding in shorts and jersey.
It was nasty because we got a light shower last night and the roads are sweating because we did have some cool weather to cool the ground and now with the warm air passing over the cool ground, sweat.
I was sweating too with the South wind bringing in the moisture, about 100 % humidity.
I'm not complaining because I know the nasty weather is only a couple of days off, Thanksgiving day things start going downhill and my poor Tomatoes will probably die on Saturday morning, at present there loaded with tomatoes, sad, sad, they've had an amazing year.

Seventy nine degrees at the end of my ride, yep, we're running the A/C today.
Leave a comment From:HarryI got some air conditioning up here for yuh.

mrbill:
I like to start my day off with a laugh, and this did it!!

From:MrDaveyGieI think I could live in your neck of the woods, Nov through March. Yeap, now I just need to win the lottery.

mrbill:
Yep, that's our good months, cool and no bugs, good luck on the Lottery



Took the day off the bike today, got some chores done around the Rancho.
In true "mrbill" fashion as I was burning some wood left from my tree cutting, an ember hopped into my tennis shoe, I got out of Tennis Shoe pretty damn quick, but still got burned, "Oh No, Mrbill."



********



In the reading department I finished the "Fan Club" by Irving Wallace, here's something from the "Fan Club."

After all, what is sex? I think Mae West, one of my early idols, defined it best when she put it thusly: "Sex is an emotion in motion." Very good, Mae.

"There are two tragedies in life," George Bernard Shaw had said. "One is not to get your heart's desire. The other is to get it."



********



My next book was "I Am The Clay" by Chaim Potok, a book written about an elderly couple who find an orphaned boy and their adventures or misadventures in Korea during the war.
This is an excellent book, I recommend it.



********



My next book was "Master of the Game" by Sidney Sheldon, I'm really enjoying Sidney Sheldon.



********



Presently I'm reading "I Never Saw A Beatle" by Richard Courtney, interesting.
A college boy and his buddy create a new religion, Insabism (I Never Saw A Beatle). Very entertaining and slightly thought provoking, a good read.

"You don't know the cardinal rule of selling."
"Which is?" Rudyard set him up.
"Anything that doesn't cost anything isn't worth anything."


All these books are available for free, just help me with shipping, email me.






I did manage to get in a Mtnbike ride on the backroads today and then I managed to play a little soccer with the Grandkids and that finished me for the weekend.
Even tho yesterday wasn't the perfect day for bike riding, foggy, damp and cool, I had a good time on the "Lake Wright Patman to Jefferson Ride."
Our starting point was changed at the last minute due to concerns of safety on HWY 59 due to fog, we started at the Queen City Middle School, a few riders did start on 59, so I rode back up to meet them and then we were headed south to Jefferson.
I really wish the Sun would have come out to bring out the fall colors but no sun until the ride and lunch was over.
The only problem that I'm aware of on the ride was a flat had by Scott on his Recumbent, so a good day as far as mechanicals.
Of course I did have a dog join me for a bit, I'm like a dog magnet, and this one wasn't giving up.
This dog kept after me, running around me and into me and trying to bite my leg, I would reach down and slap him but it did no good, I finally managed to get behind Alan the dog got on him for a bit.
This dog must have followed us about 5 or 6 miles, I'm sure he's waking up to a new home this morning and he's probably a bit sore.

We enjoyed lunch at the "Hamburger Store" in Jefferson, I had Catfish and nearly everyone else had Burgers, Barry had the Triple Decker, what a Burger and I believe he also had a pie, not sure if it was a whole pie.
Barry also managed to get up close and personal with Marlyn Monroe, with Elvis looking on.

If you missed this ride you missed a good one, hope we do it again next year, I'll be there.

Thanks to everyone for putting this together and thanks to our Sag Support.

I am currently working on that song I got an idea for yesterday, it's called, "I Lost MY Legs in Lodi", in honor of Alan.
Did I hear someone say, "Did Bob get lost?"

For some Photos of the ride click the thumbnail below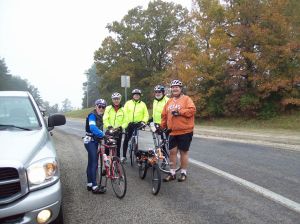 ********


A few days ago I posted a photo of Jeff Kerkove and Sonya Looney (Team Topeak-Ergon) on their Endurance Mountain Bike race in Brazil.
I knew this was a killer race but I didn't realize how bad until I saw this photo, Warning, "Graphic Photo"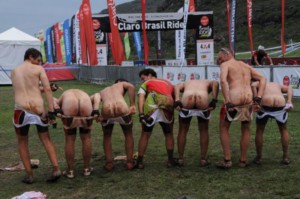 Leave a comment From:HarryFriends, bikes, food...that's livin' large.

mrbill:
Can't beat it, Harry

From:TeresaBabe you did a great job on the pics. Had a great time meeting up with the crew at the Hamburger House in Jefferson. Until then Robin,Lexie, Ashlynn & myself walked Jefferson looking at so many neat things. What a day!! Will have to get out of my routine more often.
Great Day!!

As for as the asses OUCH!!!!!!

mrbill:
I feel their pain!!



I didn't ride today but I did clean my bikes, my Centurion, for Saturday and my Mountain bike for tomorrow.
I enjoy having a clean bike and I'm sure it helps when rolling down the road, but I'd rather ride anyday, when I win that Lottery I'm going to pay someone to clean my bike.

I got to talking to Teresa about my "Deleter" and I discovered I hadn't thought it thru very well, Teresa asked me what happens when the Bad Guys get a "Deleter", I hadn't even thought of it.
Well maybe I'll also have to have a "Deleter Shield" that surrounds you and protects you from being deleted.
I can see all the problems now, one thing leads to the next, Lawyers, money, accidental deletions and the list goes on.
If I come up with one I guess I'll have to keep it a secret and just use it myself, sorry folks, but if you have a serious case I'll be glad to help mankind and travel to where you are and make a Deletion, your welcome.
Leave a comment From:HarryIf life were only simpler.

mrbill:
Oh yes, a nice thought



In the morning I had several things to do around the casa, mow, clean up limbs and trim trees, and I even got some plywood cut and installed in my truck bed, now with the camper on she's ready to travel to some bike rides.

By the time I got my chores done and was ready to take my Lottery ride the clouds moved in, serious looking clouds, you know the kind that you look at and say it's going to rain, can't go to work, but cycling, they look fine, I'm riding.

I made it to Linden, against the wind, got my Lottery ticket and then had some fun on the way home with the wind at my back, and only a few sprinkles.

I only had a few miles on the main road but I still had one character pass me that make me wish I had that little "Deleter" I've been thinking about.
The "Deleter" is a little device that looks like a remote control and when some A__hole passes me at about 70mph and only gives me a foot of clearance, I merely point my "Deleter" toward him, hit the Delete button and poof, he's gone.

I think this is a great tool, It will definitely make the world a better place, not just for cyclists but for everyone.

Oh yeah, the bad news is the skunks are back, both dogs smell like skunk and so does our house, "I Hate Skunks", I know Hate is a strong word, but skunk smell is stronger, and the "Deleter" will also work on Skunks, yeah, click, poof, they're gone, hooray.

Jeff Kerkovie and Sonya Looney are currently in 4th place in the Brazil mtn bike endurance race, what a race and speaking of Endurance races the "La Ruta de los Conquistadores" is under way in Costa Rica, check on these races at "Cycling News", link to the right.


********

All I can say is, "Unbelievable"



Come on DaveyGie, post a little video of you doing some of this, yeah!!!


********


The Question was asked, If you were a Cartoon Character, who would you be?





That was a NoBrainer
Leave a comment From:MrDaveyGieDear Mr Bill,
Now if you promise you will not tell anyone I will tell you a scret.
I sub in as a stunt rider for Danny MacASkill when he has the really tough rides to do.
He pays me well so I don't care if he gets all the credit.

mrbill:
Amazing, why am I not surprised

From:HarryYou're a better man than me. I ride before the chores get done. I know, mine never get done.

mrbill:
Harry, you sound like a man with your priorities in order.



I really enjoyed riding the Bottoms with BB King and the Blues on a Beautiful day.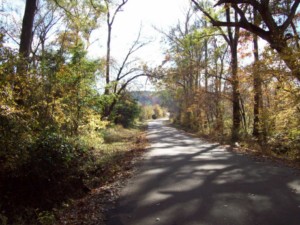 Leave a comment From:MrDaveyGieB B King is good stuff. One of my favorite bike riding tunes is B B and Clapton doing 'Riding with the King'

mrbill:
Dave, I knew you were a man with good taste



The conditions today were not quite as good as Sunday, it was 55 deg and cloudy, but still a good day for riding.
I took a short ride on my Mountain Bike, a loop on the backroads. I listened to my new little USB MP3 player, I am enjoying it but the verdict is still out on whether I should listen to this while on the main roads.

I got an email from Scott today and it looks like the ride from Lake Wright Patman to Jefferson is still on for this weekend.
It looks like the weather will be perfect, 50 at the start and 70 at the finish with Full Sun.
The ride will start on top the Damn at the Spillway, I love this start location, beautiful view of the Lake and a fast start as you plummet down the back side of the damn.
If your in the area come ride with us, it should be fun.


Here is a map of the route for the "Wright Patman Lake to Jefferson Ride", click to enlarge.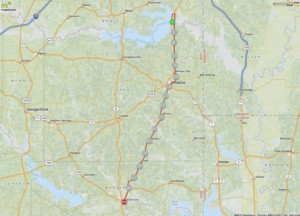 ********

It looks like Jeff and Soonya are having quite a time of it in Brazil, one tough Mountain Bike Endurance Race.
Currently Jeff and Soonya (Team Topeak Ergon) are in 2nd place in the mixed doubles.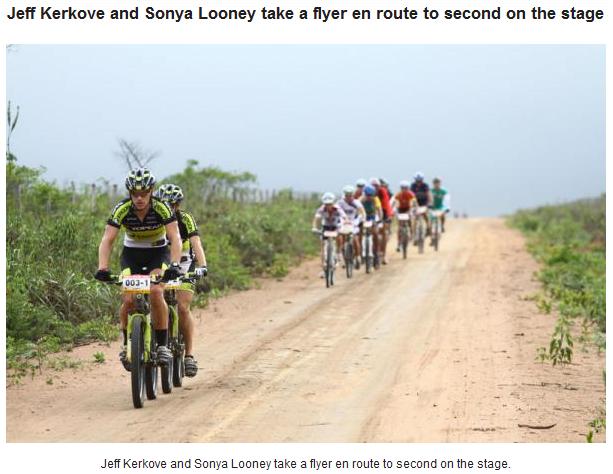 It was rough out there today, 60 deg, full Sun, light wind, I wore a long sleeve jersey and I loved every mile.
I was doing my loop out to the High School and when I was returning to Linden I ran into Jerry Harp a local rider and I joined him for a while down HWY 59.
On second thought maybe it wasn't so rough, no snow, in fact, I'd have to say it was near perfect, cool but nice.


Here's what it was like out there today, just regular kit weather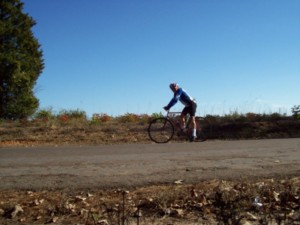 ********

Here's one for all the dog lovers

A Trip to the Vet
Leave a comment From: FletchBill, I too thought I was on a motor cycle coming home today, 39 degrees with a south wind at 25 and 12 miles uninterupted with that south wind at my back. Great ride in KC! Ride with you soon in Linden.

mrbill:
Love that wind at my back, your conditions were a bit worse than mine, glad you had a good ride

From:HarryGotta say that's ideal ridin' weather.

mrbill:
Yeah Harry, it doesn't get much better, nice not to sweat
Hope your snow melts



Got out for a short ride, other than being cool, 50deg and windy, it was pretty nice.

The Weather has undertaken a dramatic change, hot and humid yesterday, windy and cold today, 20 deg cooler.







When I talk about riding to Union Mountain, here's what I'm talking about.


Watch for Goats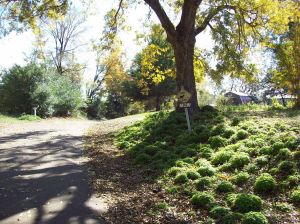 Union Mountain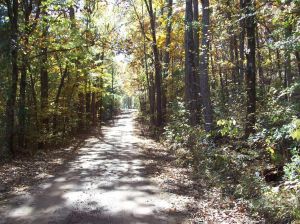 Leaving Union Mountain, the Foothills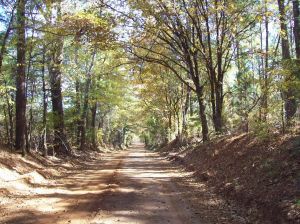 About 3 miles from the house I round a curve in the road and come up on this old boy, a beautiful King Snake, probably will be one of his last days out this year, I did manage to get him off the road before I left.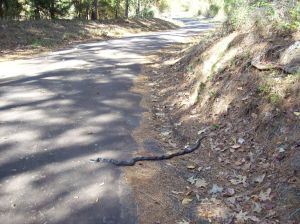 One of my favorite rides, nice scenery and no traffic.



********


If you think you've got good Bicycle Skills, think again


Watch This Video
Bicycle Skill


********



That perfect gift for the Deer Hunter
or his wife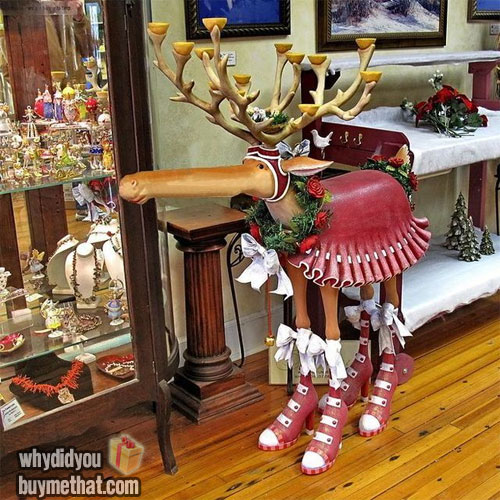 Rain in the morning but I did manage to get in a ride in the afternoon.
Took a ride on the backroads, kind of wet and nasty in spots but not bad, enjoyed the ride.
Thanks to all Veterans, past and present, for your service to your Country!!
Leave a comment From:MrDaveyGieAmen to that.

From:HarryAnd thanks to you Bill.

From: Robin:
THANK U VETRANS FOR ALL U DID AND STILL CONTINUING TO DO TO THIS DAY!!

mrbill:
It means a lot to me to hear words of thanks. There's so much I could say, all the things that go thru my mind when I think about my time in the service, but where do I start.
It was a life changing experience to say the least, I think a lot about that when I see the young men going to war today, how it will change them forever.
It's strange how some things really stick in your mind, on my second tour in Viet Nam I was postmaster and I'll never forget getting letters from loved ones, family, girlfriends, postmarked to friends who had been killed since the letter had been written, this really bothered me, I called them, "Lettes to No One."
Thanks again from me and my friends who didn't return, they would have appreciated it.



Another beautiful fall day here in East Texas.
The temps today reached 80 deg and there was a South wind, all in all a good day for riding.
I did my Lottery ride, to Linden via the backroads.


On the way to Linden



The latest update on the Cass County Courthouse Restoration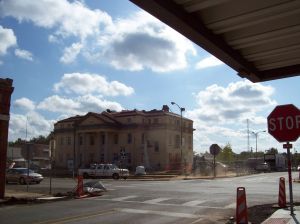 Clouds and Colors on the way home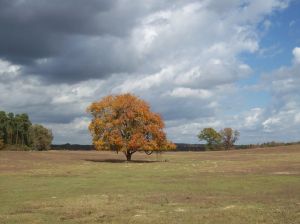 Just another day in Paradise, 14 miles, backroads, mtnbike.


********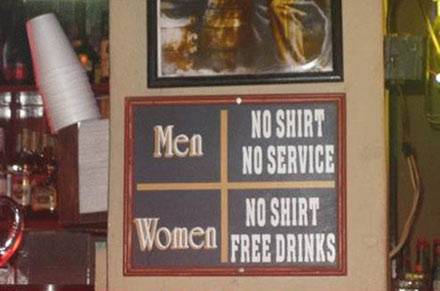 Leave a comment From:MrDaveyGieNow we are talking.



Another Beautiful day for Cycling or any other outdoor activity, ok, maybe not for swimming.
I did thirty four miles, my High School, Almira, Red Hill loop.


As I was taking a break at the Country Store in Linden I noticed this group of Motorcycle riders, then I did a double take, one of these riders is looking pretty rough, look close.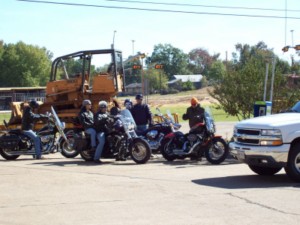 ********



My current is "The Fan Club" by Irving Wallace

At last, I quoted the Marquis of Halifax to him: "He that leaveth nothing to chance will do few things ill, but he will do very few things."



Leave a comment From:MrDaveyGieGood grief, that person is looking very strange.

mrbill:
I'm glad I got the photo, I kept wondering if I had really seen it, maybe to much "Grannies Tonic", but when I got home and saw the pic, relief, then I had a Tonic








Great day for a bike ride, and we made one, sorry you missed it!!
We met at the "Lake Wright Patman" Dam and rode to the Bloomburg Fair and back.


Click on the photo below for more on the "Bloomburg Ride"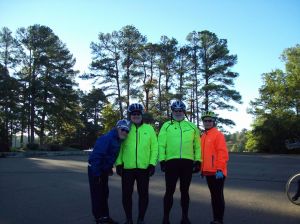 Leave a comment From: Teresa

Why to go!!! You riders did a great job weathering the cold. Love seeing all of you again. Babe good job on pics.

mrbill:
Thanks for the pic of all of us in Bloomburg



Time to Retire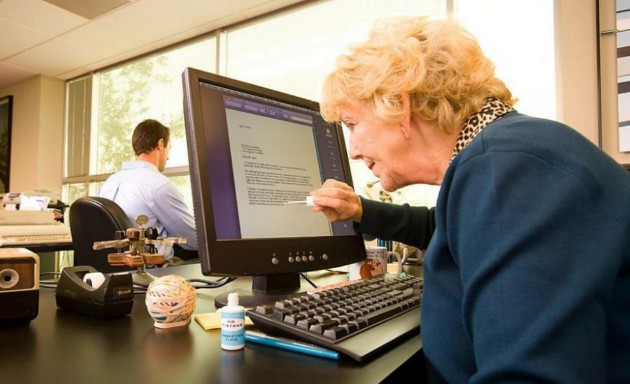 Decided to brave the wind today and go for a ride.
We had a 25 mph N wind so I started out headed South, thought I was on a motorcycle until I turned back north.
Went North in the bottoms so wind wasn't a direct hit and coming home had it at my back, a good ride, cool, enjoyed it, Big Fun.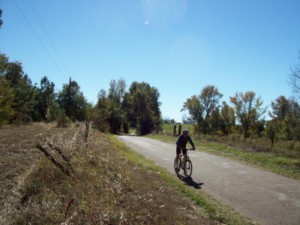 Leave a comment From:HarryGotta be wily when it's windy.

mrbill:
Have a hard time getting used to the wind



Well thanks to the inspiration from my Online Friends I went for a short ride today.
It's been cool, rainy and windy for the last couple of days but I decided that it was time to ride, heck my friends are riding in worse than this, you weeny.
When we have the change of seasons the worst part is, what to wear, today was one of those days.
I walked outside and it seemed rather nasty, misty, windy and cool, 57 deg, that's cool in Texas.
So I put on some leggings, a long sleeve shirt and my rain jacket, just in case. This setup worked pretty good for the first couple of miles then I had to shed the Rain Jacket.
It's amazing how the conditions change as you ride, it felt better and better, after a bit I felt like I could do without long sleeves but everything worked out fine and I had a good ride, made my day.


Photos never really tell it like it is, but maybe you can tell a little about how it was by this photo, but you can't see that cool wind.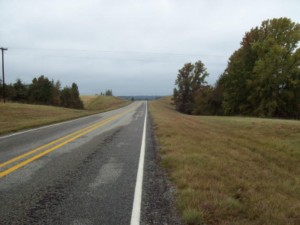 Really enjoyed getting out, it was medium fun.



********



This Saturday, Nov 6th I'm planning on making the ride with the Texarkana group form the Dam at Lake Wright Patman to Bloomburg, Tx, for the "Cullen Baker Fair." I did this ride last year and it was a lot of fun.
Teresa will be going with her daughter and the Grand kids, Lexy and Ashlynn, should be a fun time.

Click the link for info and pics from last years ride.
"Cullen Baker Fair Ride 09"



********



I've been wanting to put all my Viet Nam photos together on one page and I've finally done it, if your interested, take a look


Not to make a Political statement or anything but

I Don't Reccomend War to Anyone!!!
Leave a comment From:NancyThank you for your service.
Sorry you had to go.

mrbill:
Thanks much, I think your the 4th person to say thanks since I left the service in 69, lessons learned.



It's wet, we're thankful, good day for reading, currently reading "The Fan Club" by Irving Wallace.
Four working class heros who live unsatisfying, ordinary lives conspire to act out the most primal of all man's carnal dreams; the physical possession of the world's most coveted and worshiped Love Goddess.


********

An old Favorite





A really nice photo of the "Rockies", posted on Twitter by Lance A.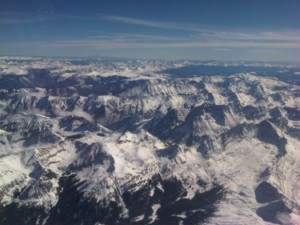 *********





Rain headed our way and I can't get out for a ride this morning because I'm trying to get an appointment with the Dentist, he isn't answering his phone, may have to delay Dental and take short ride before rain arrives.




I finished reading "The Prize" by Irving Wallace.
This is an excellent read, it's about the Nobel Prize and the background of some of the winners.
A good fictional story with some non fictional information on the Prize, a good read.

If I ever give up writing, I'll start Aimless Tours, Incorporated-and I'll advertise, "We Take You Nowhere, but You'll Find Yourself or Money Back."



********



I also finished another book by Sidney Sheldon, "Bloodline", it's one of those books you have a hard time putting down, it was a two day read.

Time is the enemy of love,
The thief that shortens
All our golden hours.
I have never understood then
Why lovers count their happiness
In days and nights and years,
While our love can only be measured
In our joys and sighs and tears.

V.J. Rajadhon



Leave a comment From:MrDaveyGiehmmmpfff. Dentists, we see them on their schedule, pay them when they hurt us, but would be in big trouble without them.

mrbill:
Sounds like you've been there!
Hope your weather is better than ours, not that it makes a difference to you.